If there is one combination you should try this year, then it's an outfit with a beautiful scarf that looks totally chic with your shoes. In today's post, we are going to observe inspiring street style ideas where ladies appear in beautiful shoes that look pretty stylish with scarves.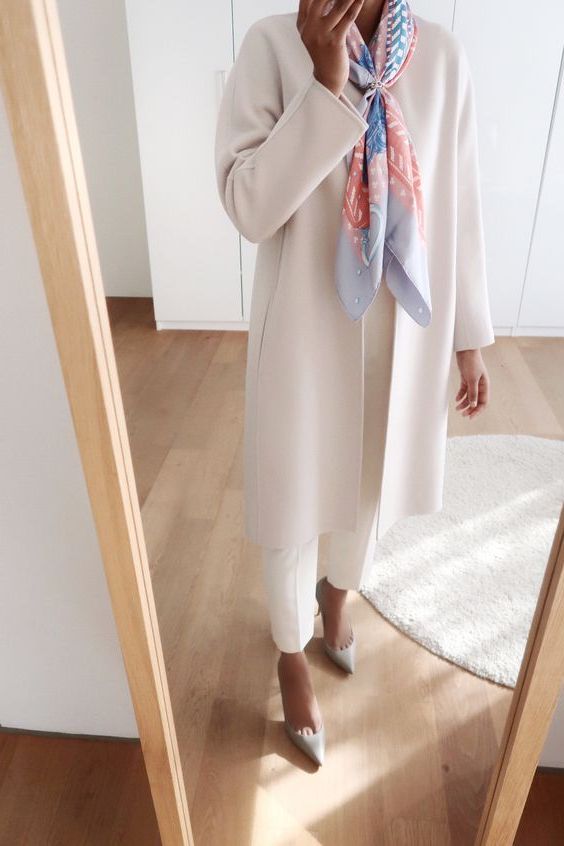 A printed pastel scarf in silk looks amazing styled with an oversized white coat, tailored white slim pants, and light grey pointed-toe heels.
I am not saying that a scarf should match your shoes, it can be a printed scarf that brightens up the upper body of your outfit, but it can also be in the same color as your shoes. This is not a new trend, but I see it's coming back on the streets. Take a look at these awesome ideas and let me know your thoughts.
Continue reading Matching Scarf With Shoes: Should You Do It And Why