Slingback shoes are great spring shoe options because they're the go-to pumps since they have just the right amount of glamour to them without being too over the top. They are comfortable and are great pair of shoes to wear all season long. They look great when paired with jeans, a skirt, pants or a dress. Today I am here to share with you my favorite outfit ideas for the upcoming spring season.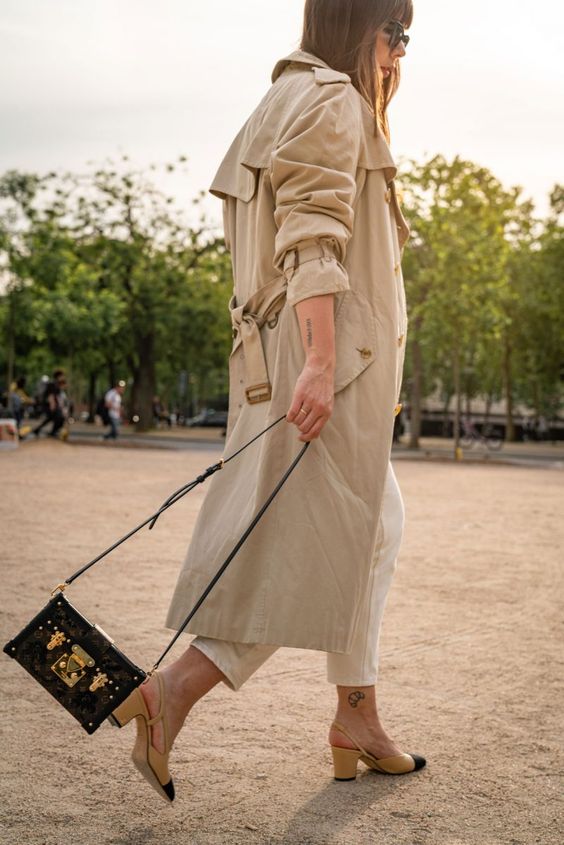 Buy Similar Here
I am always looking for work-appropriate options when I wear pumps and I can highly recommend these shoes. They come in many colors – therefore my favorite ones are black, blue, green and red – and they would go great with a pair of jeans, culottes or even a dress. The best thing about them is that they are great and comfy shoes to wear all day long.
Pair these Spring slingback pumps with:
Culottes. Culottes are super comfortable, feminine, and chic in a variety of fabrics like silk, chiffon or linen. If you want to go casual then wear them with heeled sling-back pumps and complete the look by adding a t-shirt and jacket/cardigan as a layering piece. I would definitely try culottes and sling-back pumps with a button-up shirt. It will give you an easy way to class up any outfit. It's a good balance between chic but not overly formal – it can be worn at work or play; You can pair a button-up shirt with jeans, or a skirt and complete with one of these sling-back pumps.
Cardigan. Something about cardigans says "spring is coming" and that nothing's too formal for this season of the year. It's a great piece to add to your wardrobe because it looks relaxed enough to throw on with jeans but also sophisticated enough to wear with your favorite sling-back pumps.
Jeans. Wear jeans with a chic shoe then add a leather jacket or blazer and you've got yourself a very stylish look. You can pair them with heels, flats or a bag for evening. One word of caution, avoid skinnies. They will only remind you of winter (unless it's spring and you're sick of winter!) and if you wear them then pair them with sling-back pumps to make sure you don't feel like you're drowning in fabric.
Sports Coat. A sports coat is an easy layering piece to keep in your closet because it's so versatile! It's also one of the things that makes you look like you don't care even when you do! Pair it with more current trends like graphic tees and leggings, or keep things sophisticated by adding a pair of flared jeans and a lace blouse.
Leggings. These work not only in the gym but also as an everyday fashion staple. You can either go casual with a pair of sling-backs and a cute cardigan or go fancy with a leather jacket. Be careful not to overdo it though since they can quickly turn from cute to sloppy if you combo them with T-shirts or oversized hoodies.
Dresses. Dresses are great clothing options for warmer weather because they are both feminine and trendy. Keep them above or below the knee and pair them with mid or high heel sling-back pumps, depending on your mood.
Buy Similar Here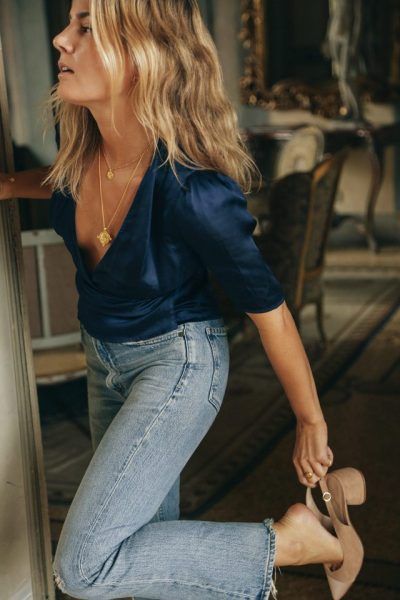 Buy Similar Here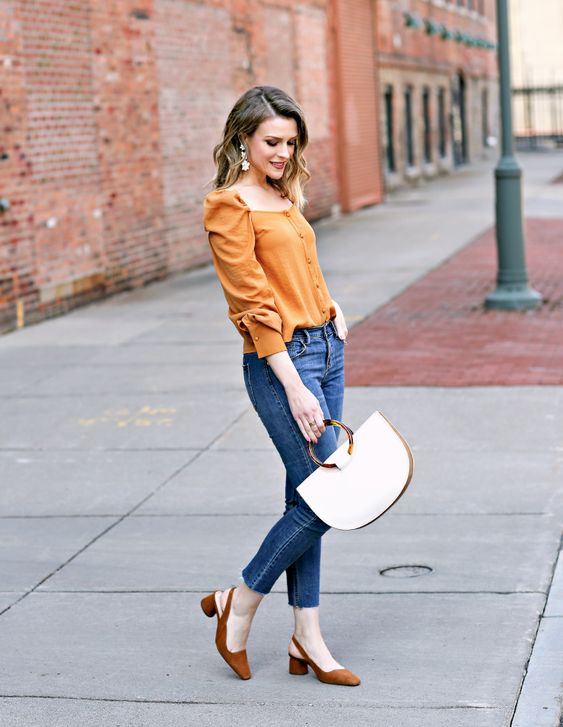 Buy Similar Here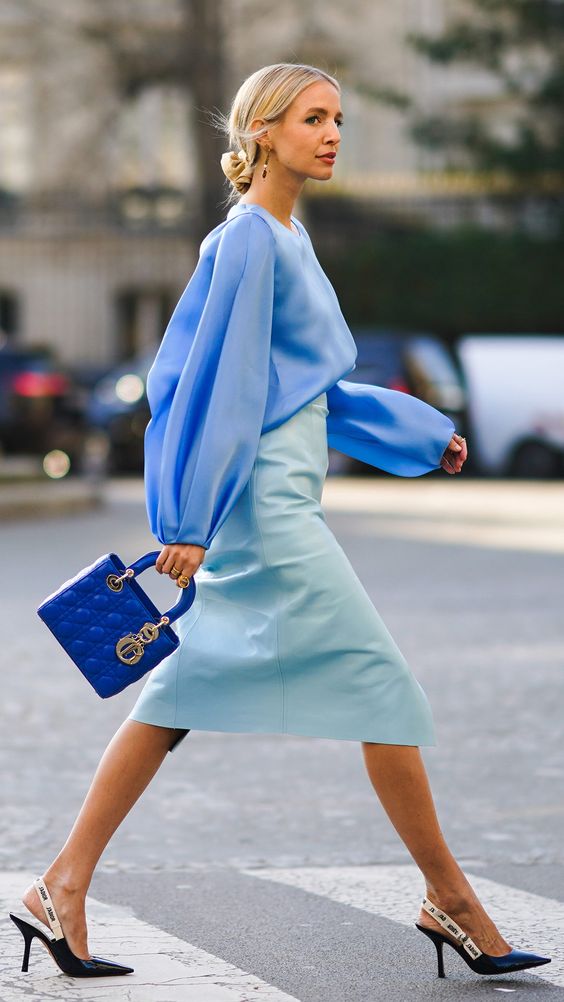 Buy Similar Here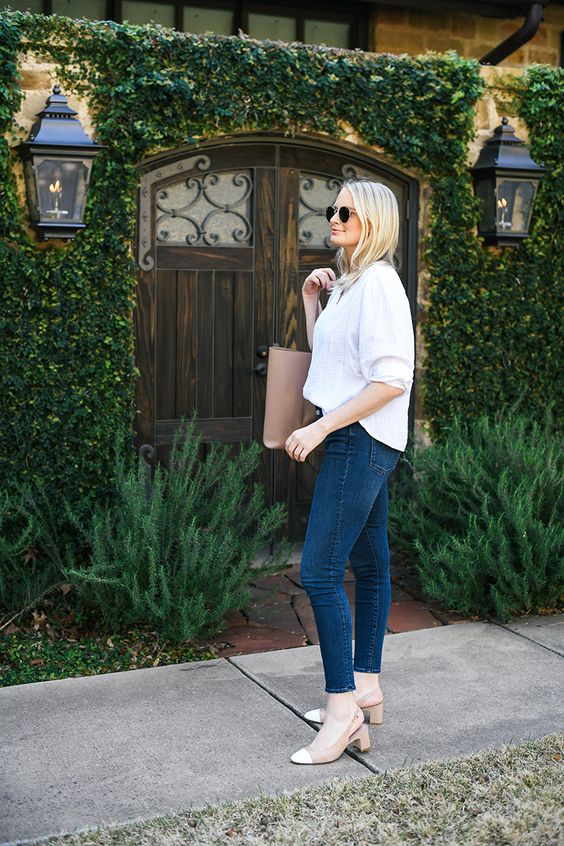 Buy Similar Here
These leather slingback pumps are currently trending, elegant and glam with a touch of luxury in a sexy solid color to wear for going out. They are also super comfortable and have an appealing texture to the skin. Plus they come in pink so can be worn for both business and pleasure (just make sure you match your hair color).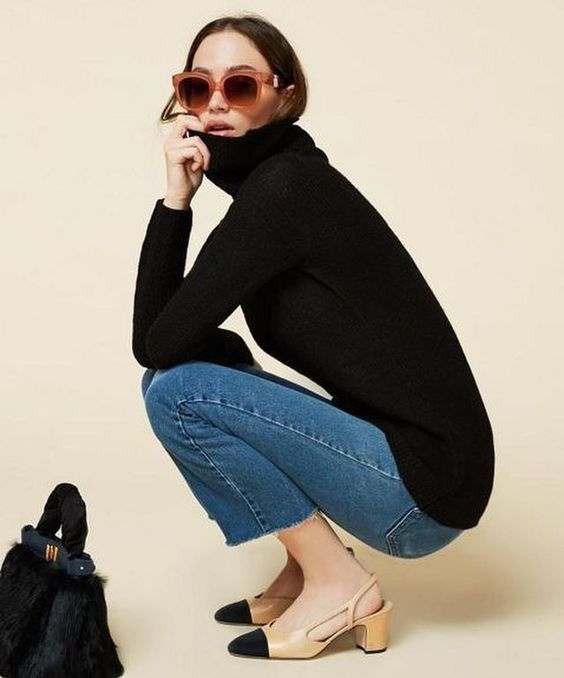 Buy Similar Here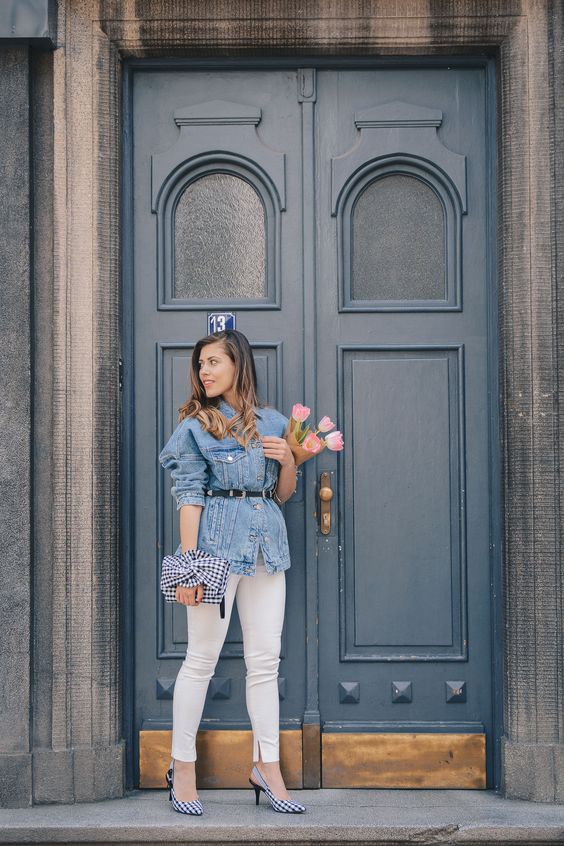 Buy Similar Here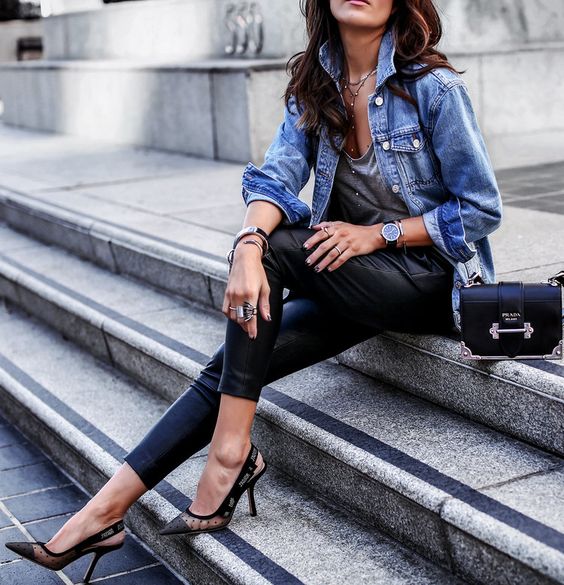 Buy Similar Here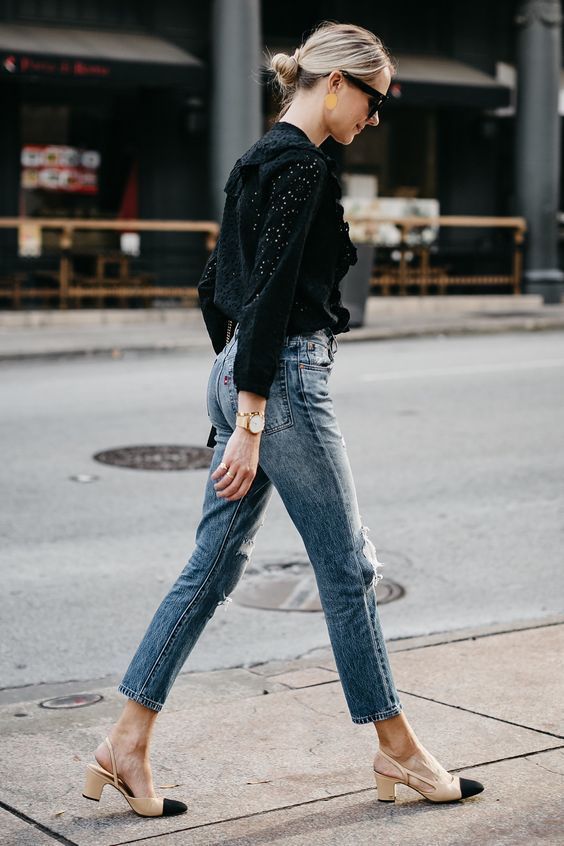 Buy Similar Here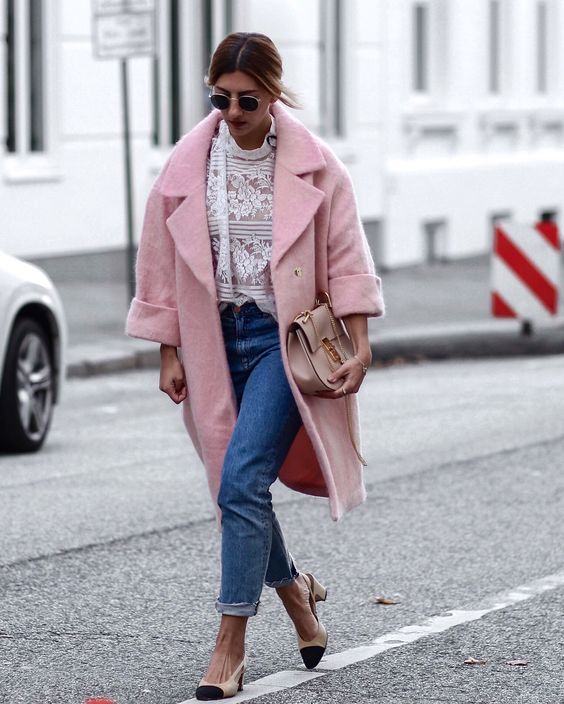 Buy Similar Here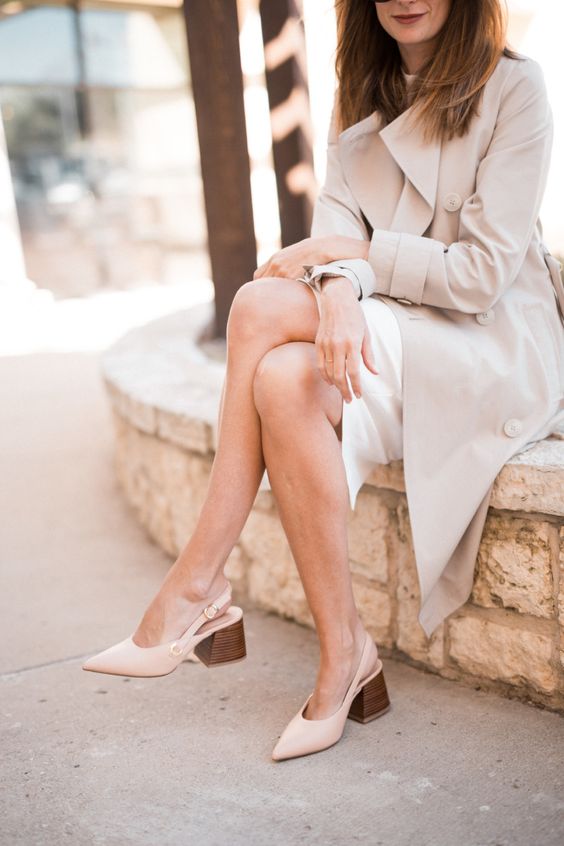 Buy Similar Here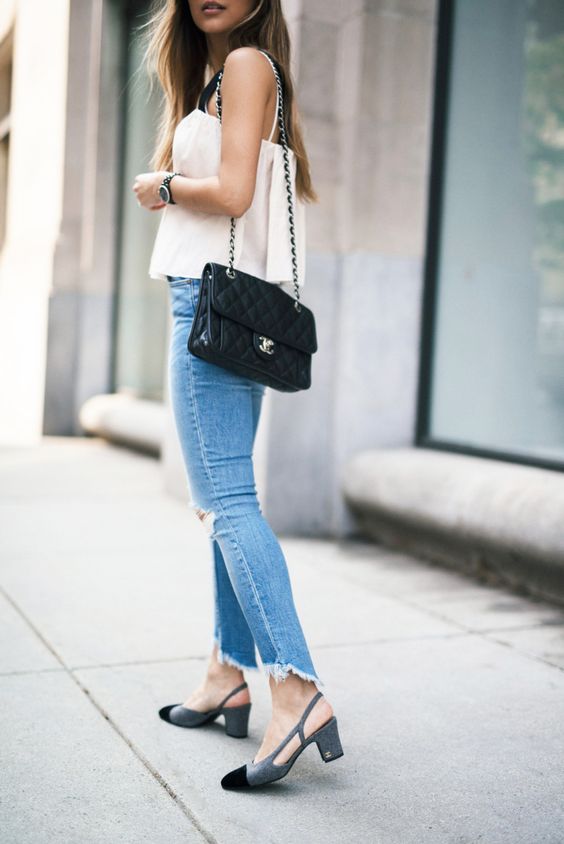 Buy Similar Here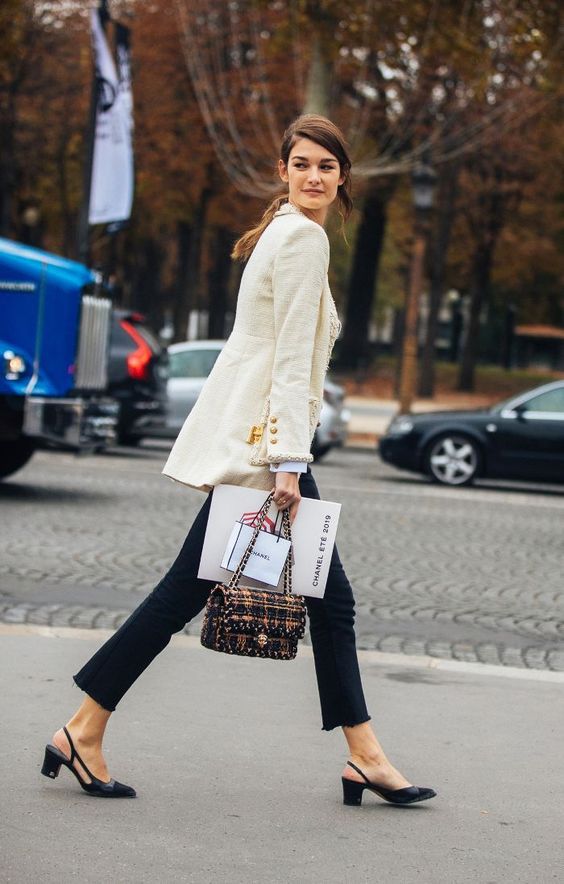 Buy Similar Here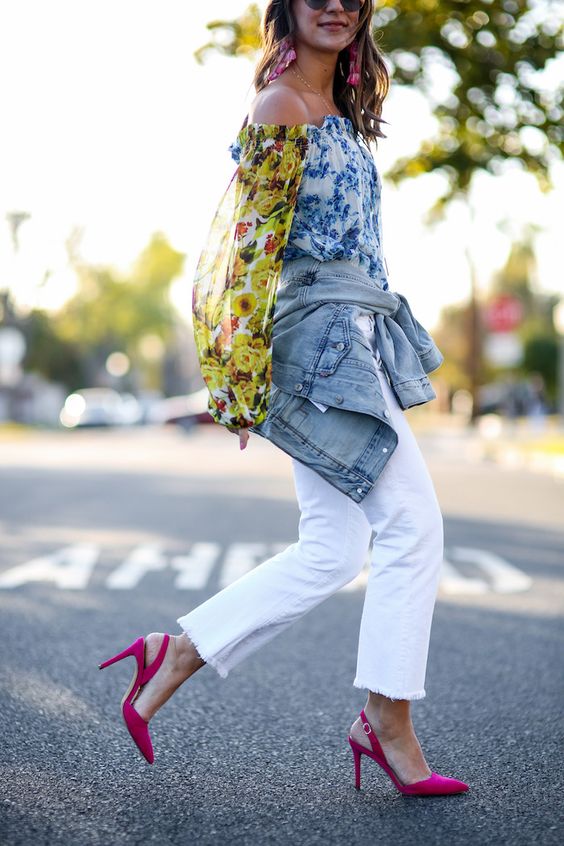 Buy Similar Here