Hello, my dear fashion addicted ladies! I've got something special for you tonight. In this compilation are gathered my favorite party outfit ideas with appropriate shoes that are ideal for your next party this year. Each one of these designs is perfect for wearing on special occasions.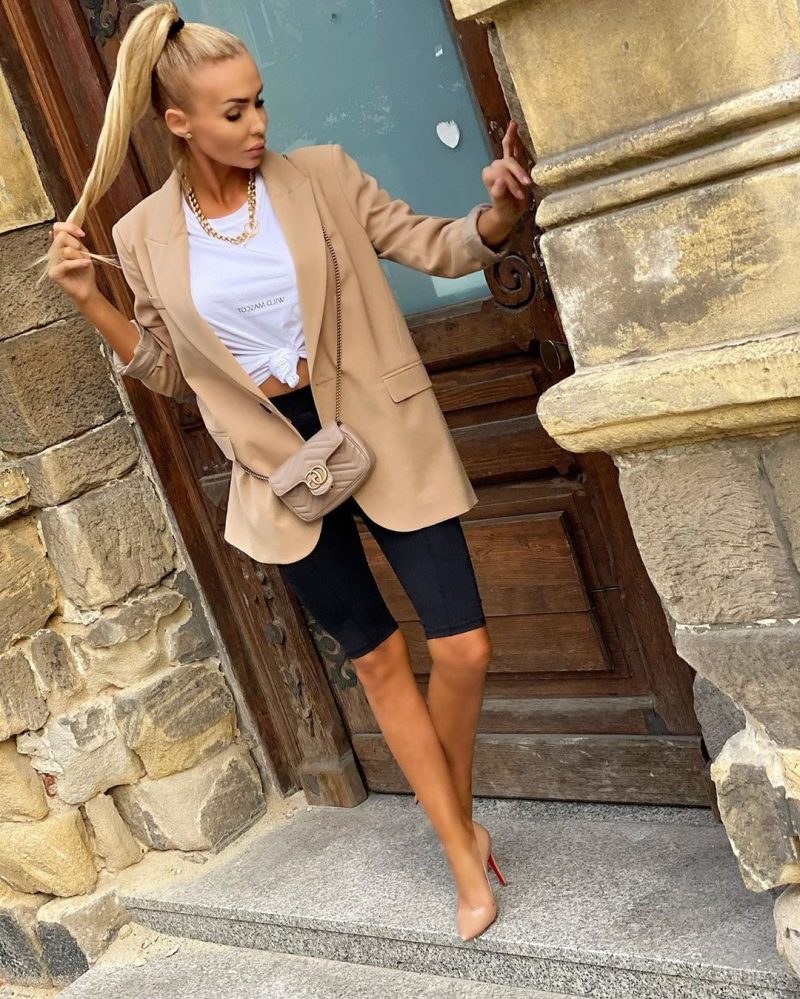 We see a casual style party look consisting of a camel blazer, white tee, black bicycle shorts, and nude heeled pumps, a nice combo for smart-casual events.
In this collection, you are going to find stunning ideas and tricks on how to look awesome at the upcoming party. Read on to find out more and let me know what you think in the comments below. Thanks!
Continue reading Best Party Shoes Outfits: Easy Combinations