Hello, my dear fashion addicted ladies! I've got something special for you tonight. In this compilation are gathered my favorite party outfit ideas with appropriate shoes that are ideal for your next party this year. Each one of these designs is perfect for wearing on special occasions.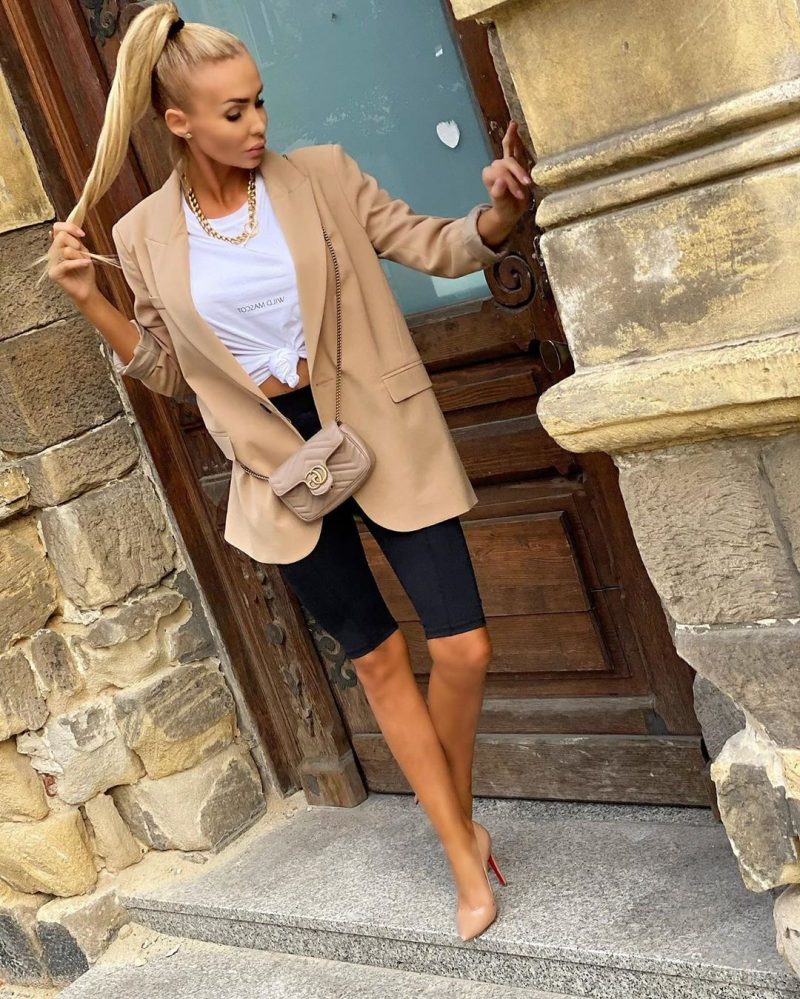 Buy Similar Here
We see a casual style party look consisting of a camel blazer, white tee, black bicycle shorts, and nude heeled pumps, a nice combo for smart-casual events.
In this collection, you are going to find stunning ideas and tricks on how to look awesome at the upcoming party. Read on to find out more and let me know what you think in the comments below. Thanks!
Believe me, each one of these combos will take your breath away and leave everyone speechless. You are about to see various combos, like black and white combos, marvelous prints, as well as easy to do looks, including mini dresses in glamour details, black and white combos updated with comfortable sandals and heels. I am 100% sure that you will find your favorite look that will make you feel very chic next party.
We gonna see some cool party outfits with sneakers, heels, boots, and sandals. I am telling you, this is a great compilation of fancy and casual looks that can easily make you stand out from the crowd.
Casual Party Outfit Ideas With Cool Shoes
Speaking of casual looks then I am so into party outfits with jeans and heels that can be used by teenage girls and older women. I am also falling in love with black and white party outfit ideas. I also like low heel outfits and with no heel looks.
A sexy velour crop top in black with spaghetti straps is styled with knee-ripped skinny jeans in wash blue. Update this style by adding black heeled sandals: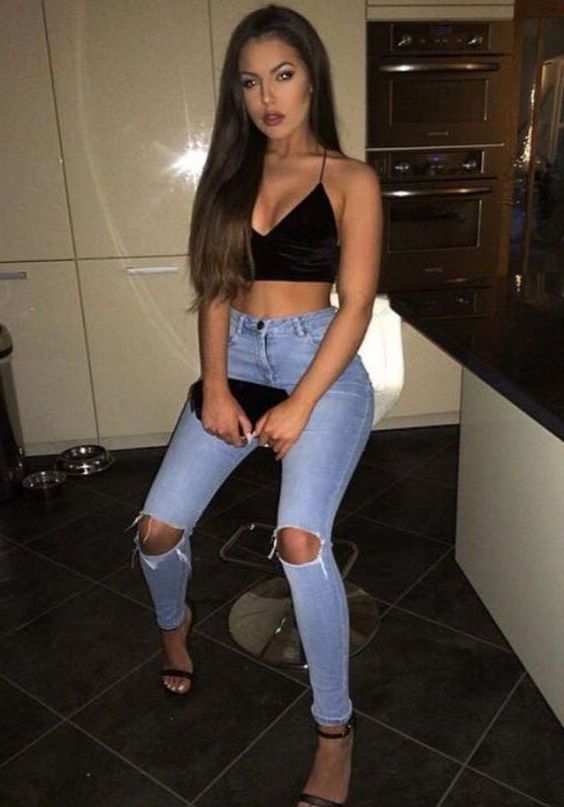 Buy Similar Here
Strappy heeled sandals in black are worn with cuffed mom jeans in light blue and completed with a spaghetti-strap black bodysuit. In love with this miniature handbag in black :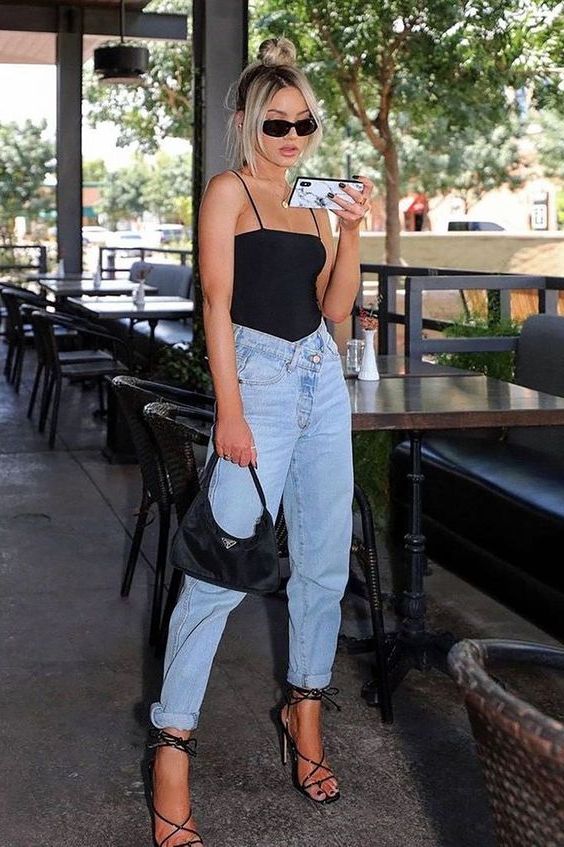 Buy Similar Here
Chunky lace-up boots in black leather look sassy and casual with white dotted black sundress covered with an oversized black leather jacket: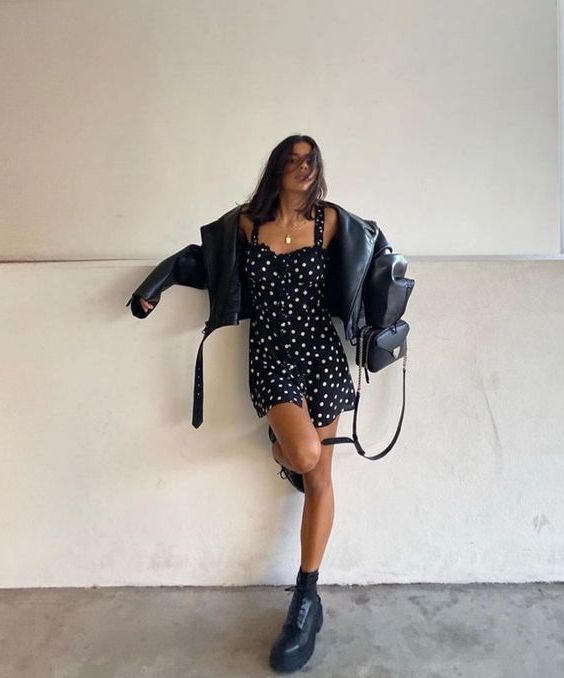 Buy Similar Here
Ankle boots in black leather can be styled with black skinny jeans updated with a white lace bodysuit: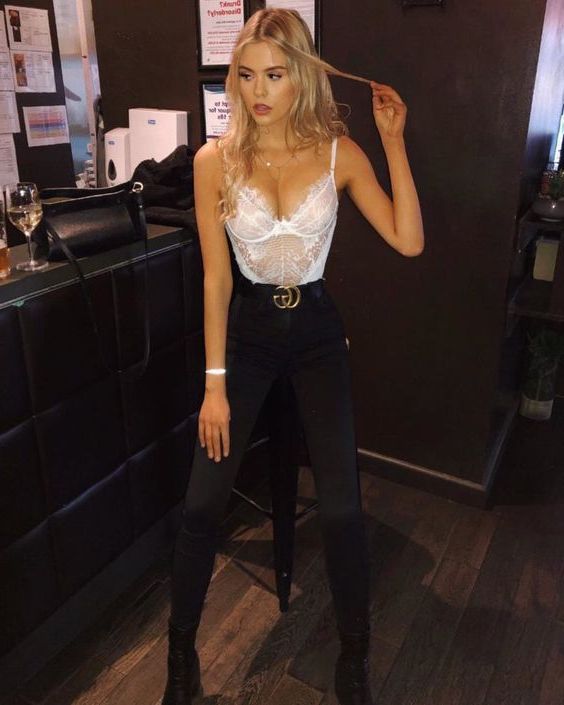 Buy Similar Here
Keep it smart and relaxed, go for this camel pantsuit with wide pants and update it with a black front-tie shirt and black classic pumps: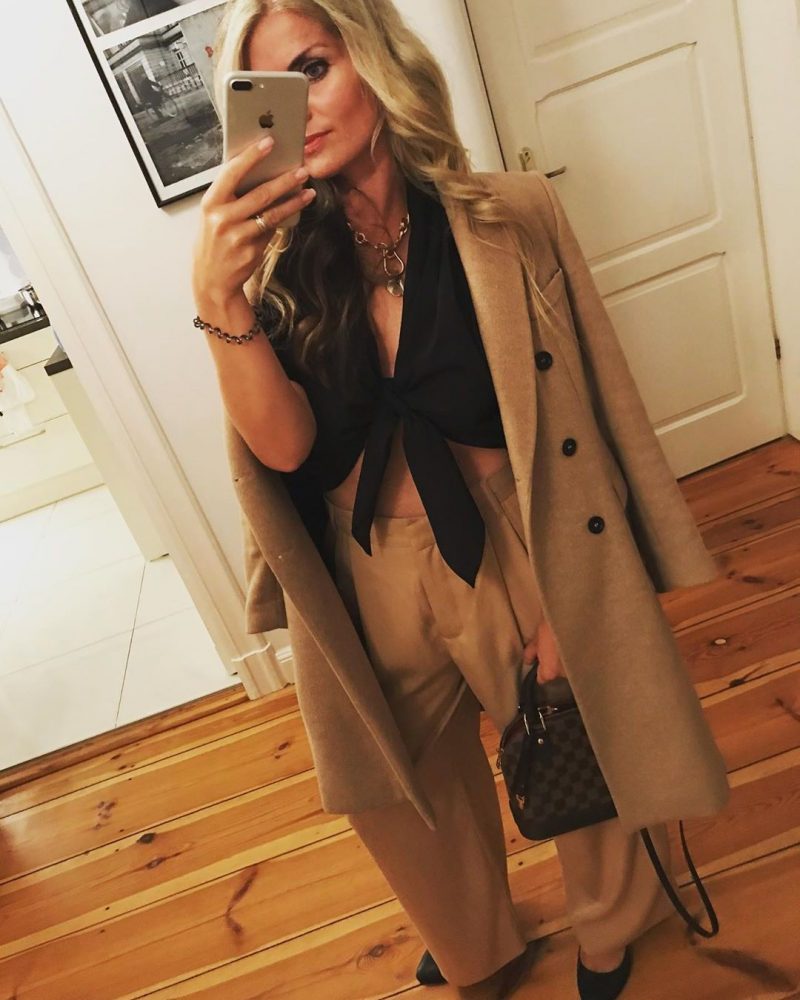 Buy Similar Here
How about wearing white sneakers with a light blue shirt-dress layered under a crop blue jumper: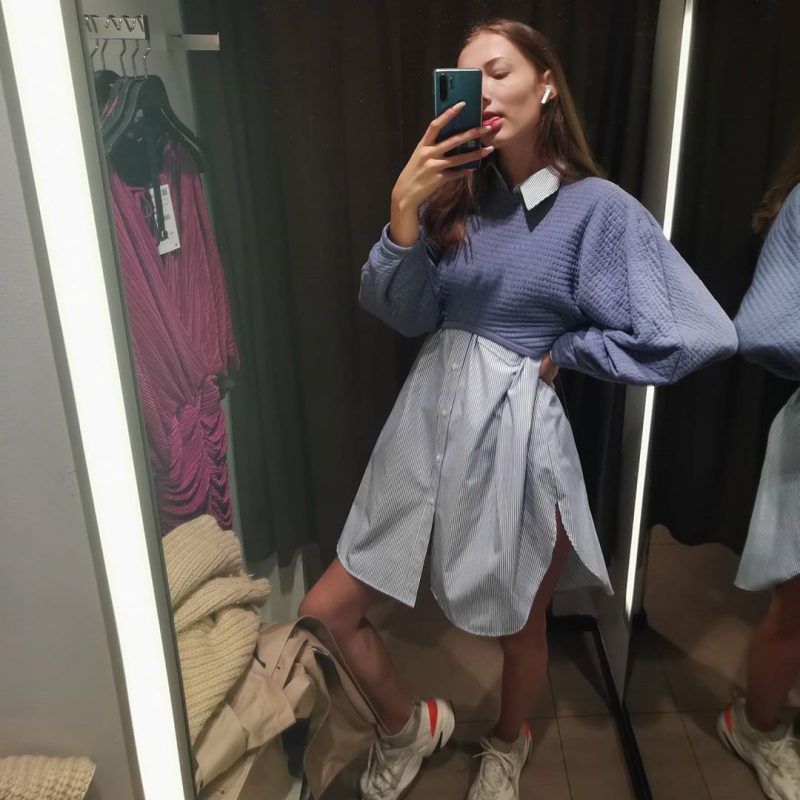 Buy Similar Here
Black suede ankle boots look cool, chic, and hot styled with a white pearl mini skirt and a black turtleneck: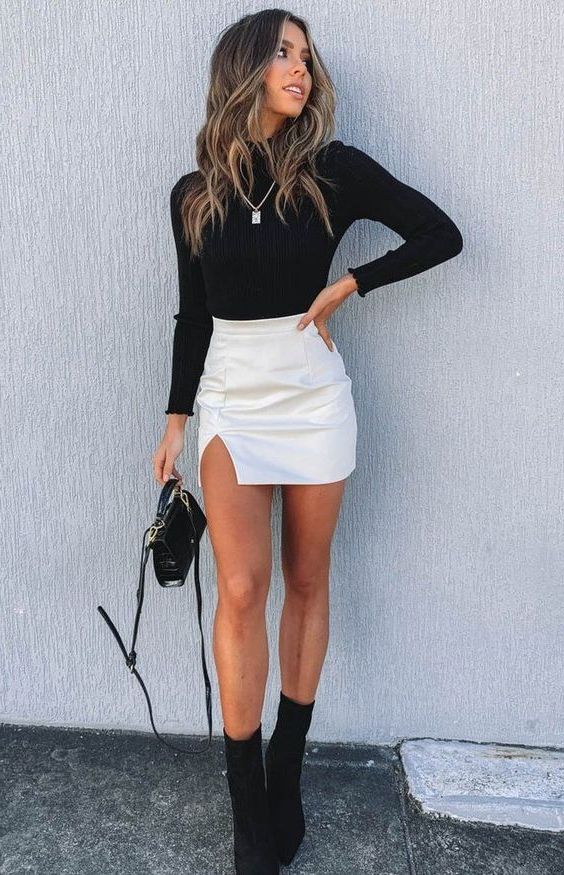 Buy Similar Here
I am in love with leopard print mini dresses, style it with chunky black Doc Martens: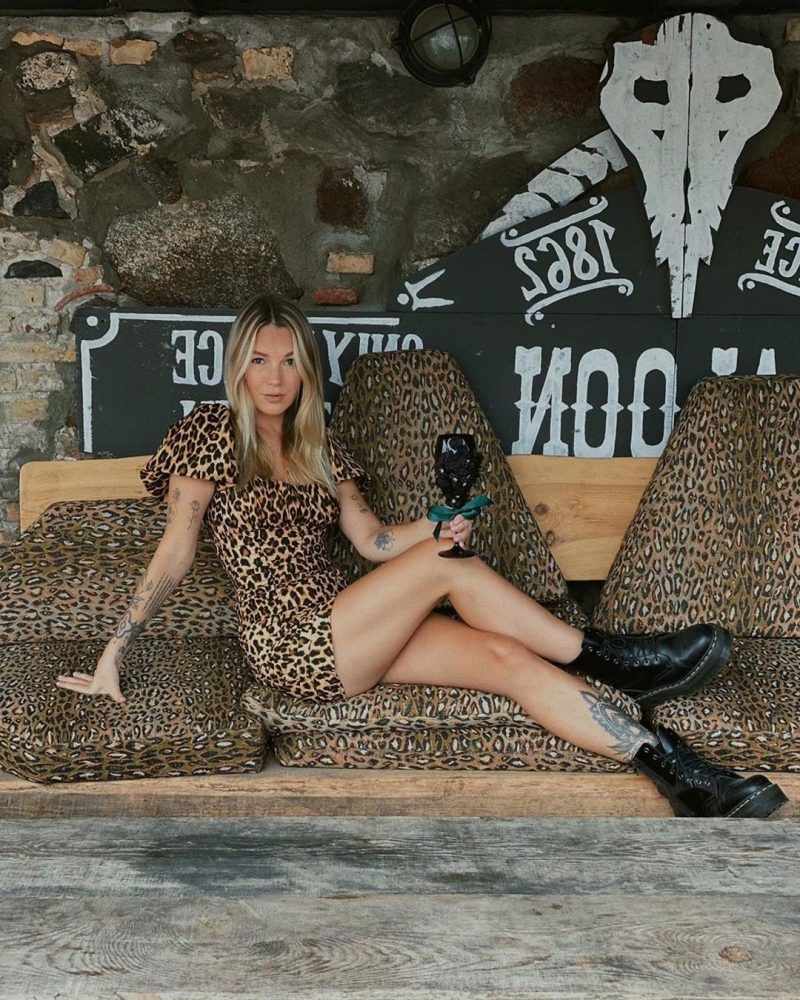 Buy Similar Here
LBD can be paired with a khaki-green jacket and lace-up combat boots in black: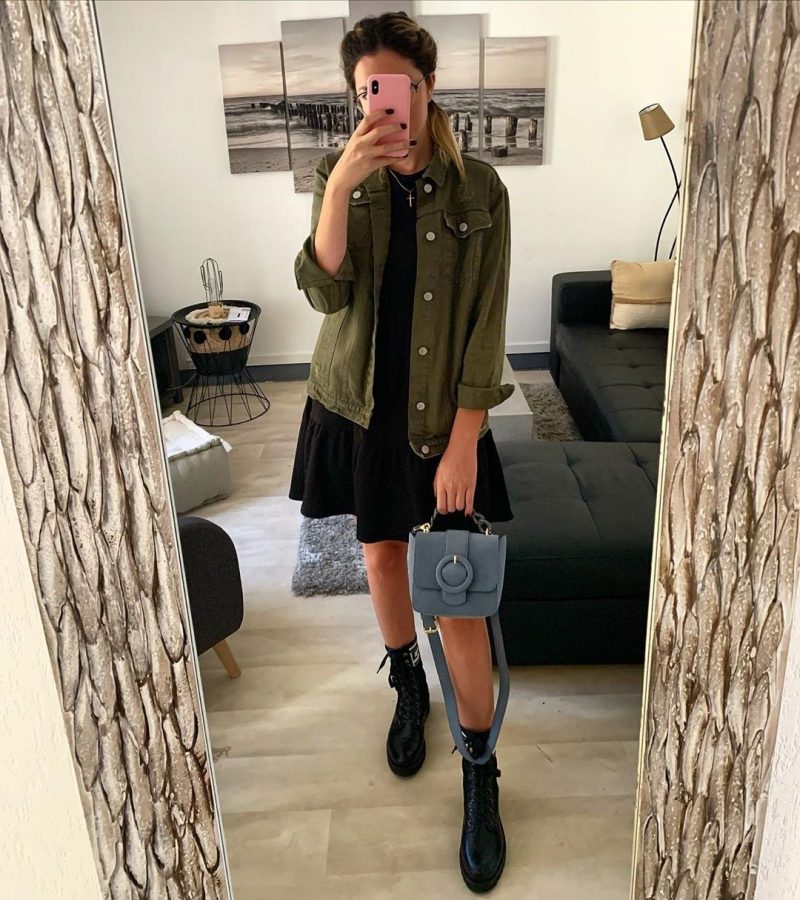 Buy Similar Here
Have fun during summer season, go for a crop tee, white mini skirt and white sneakers: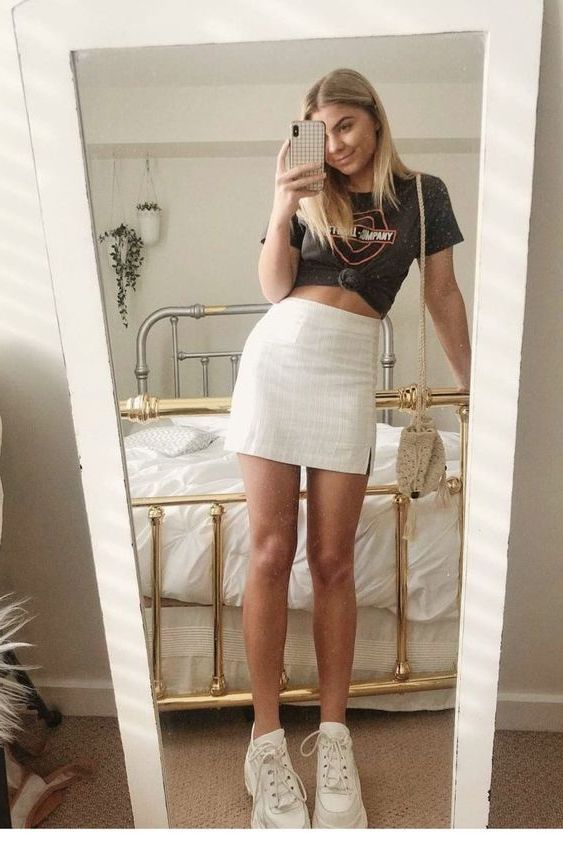 Buy Similar Here
Ribbed knit camel midi dress looks chic yet relaxed with these suede beige ankle boots: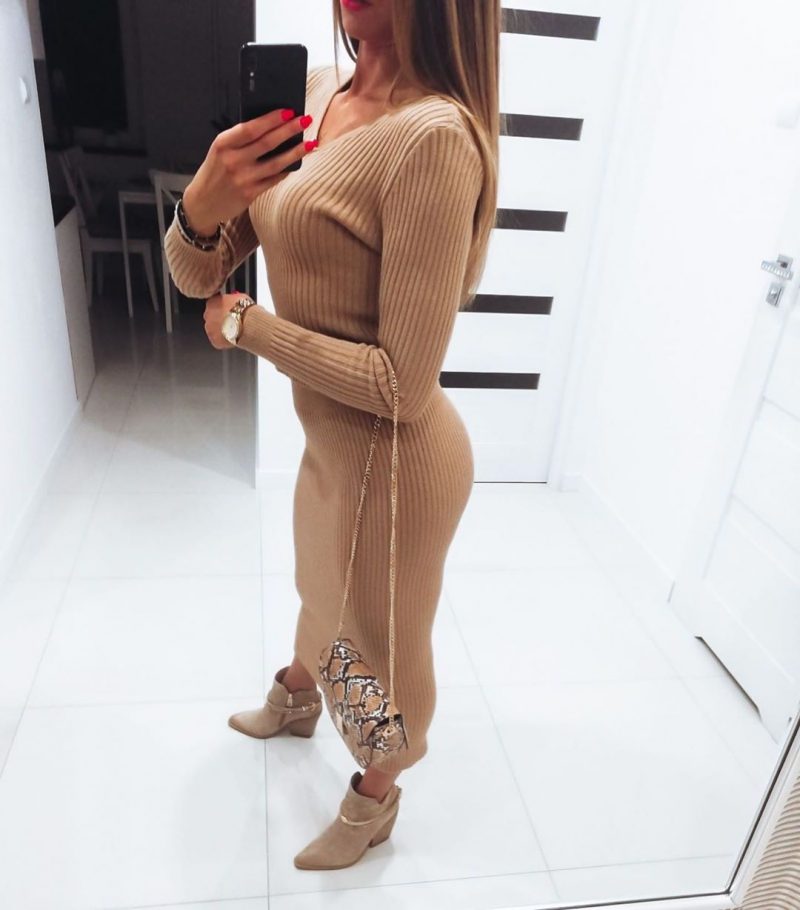 Buy Similar Here
Keep things cool and sassy! Go for this white crop top and pair it with a sexy sequined mini skirt and cherry-red heeled ankle strap sandals: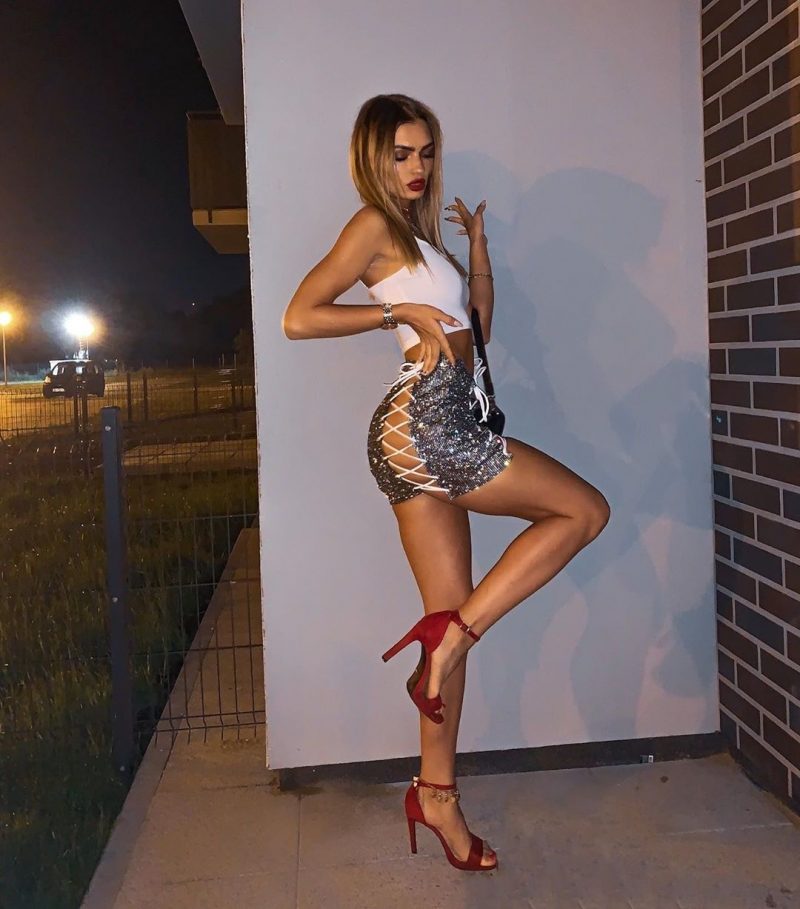 Buy Similar Here
White Trainers can be styled with knee-ripped boyfriend jeans, white crop top and oversized black leather biker jacket:
Buy Similar Here
Platform Chelsea boots in black leather are cool for parties, style them with a sleeveless white midi dress and an oversized black leather jacket: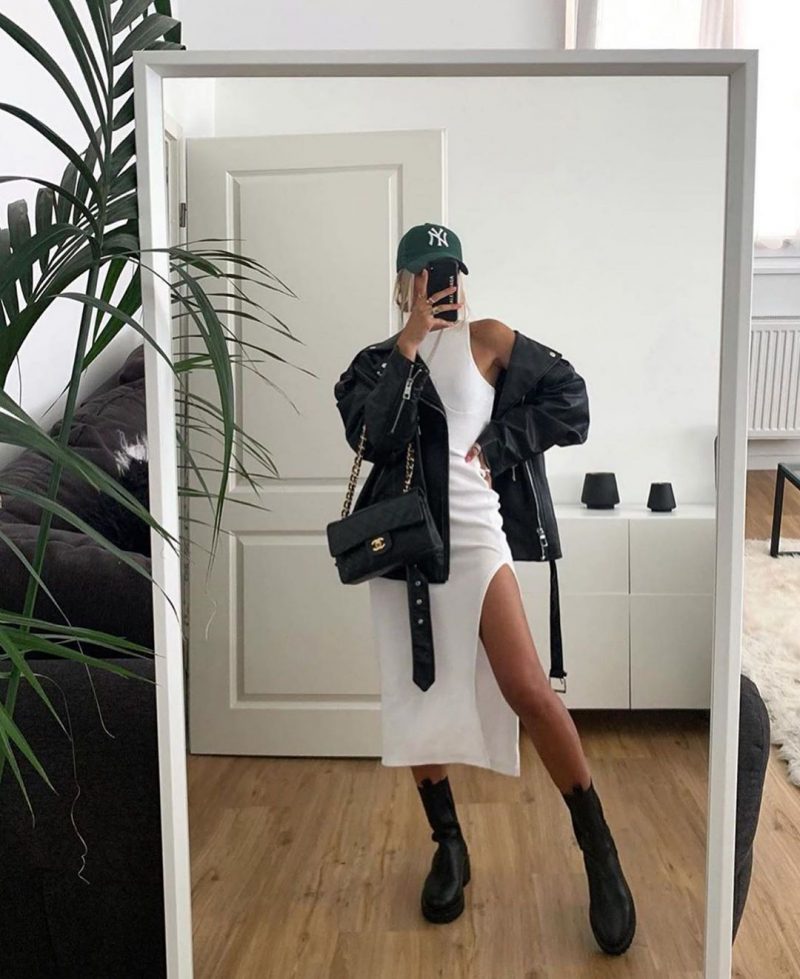 Buy Similar Here
White sneakers can be worn with oversized jeans and a black crop top with spaghetti straps: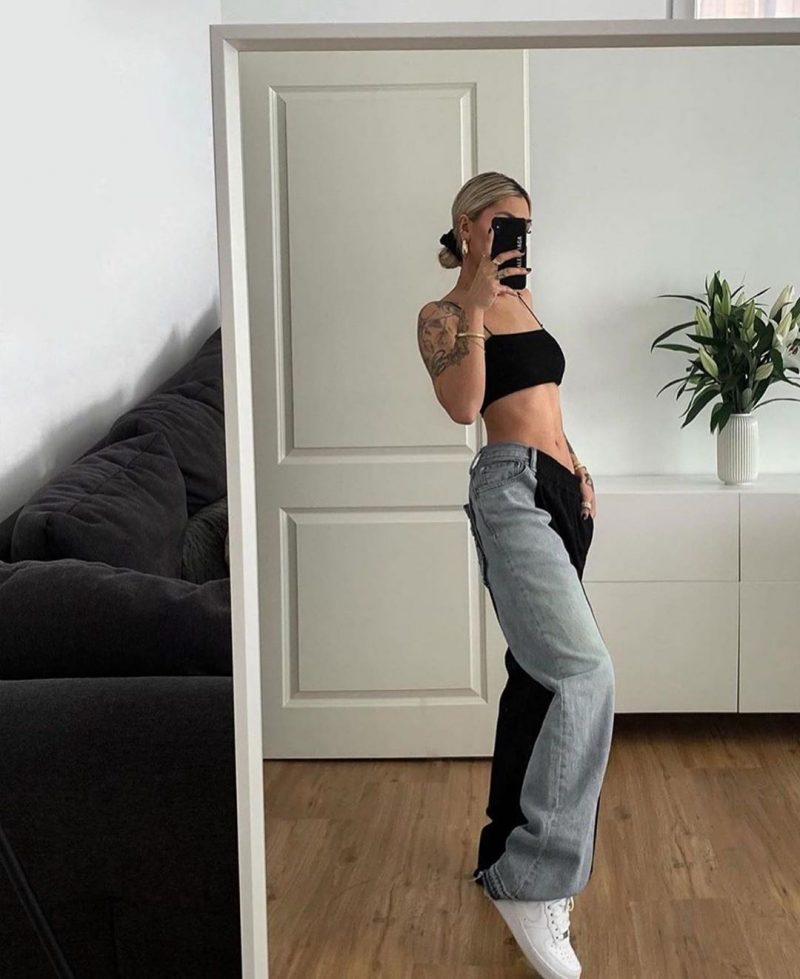 Buy Similar Here
All in cream-white look, that features an oversized shirt, boyfriend pants and chunky sneakers: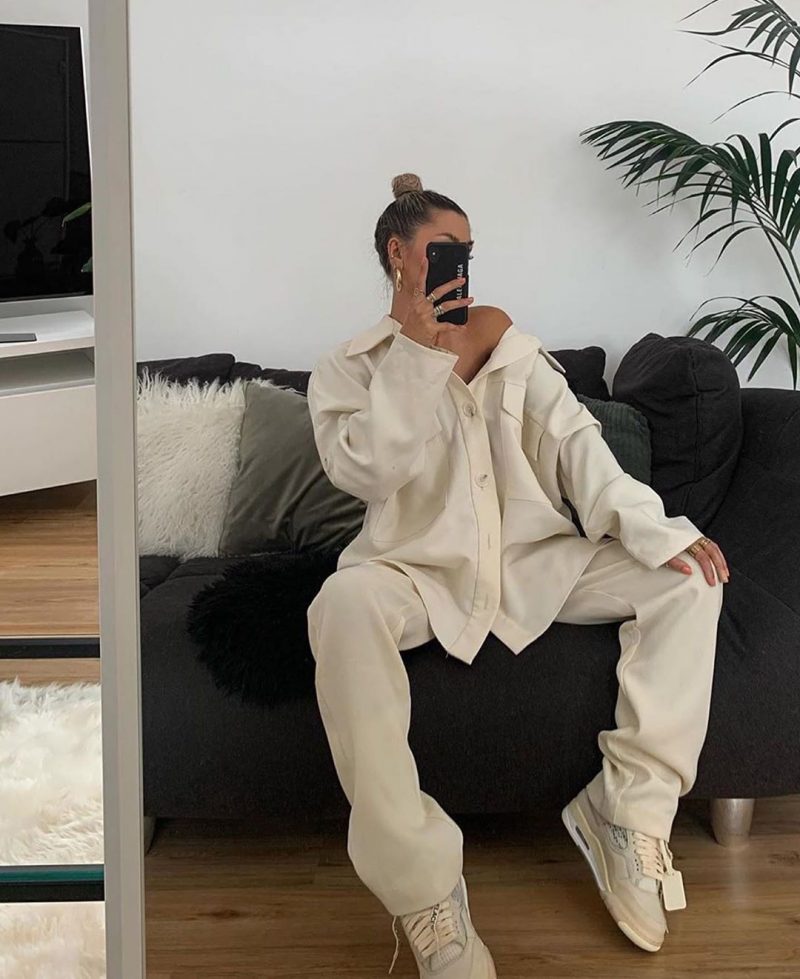 Buy Similar Here
Black suede boots ideally match these black leather skinny pants, black sweater, and that dark camel coat: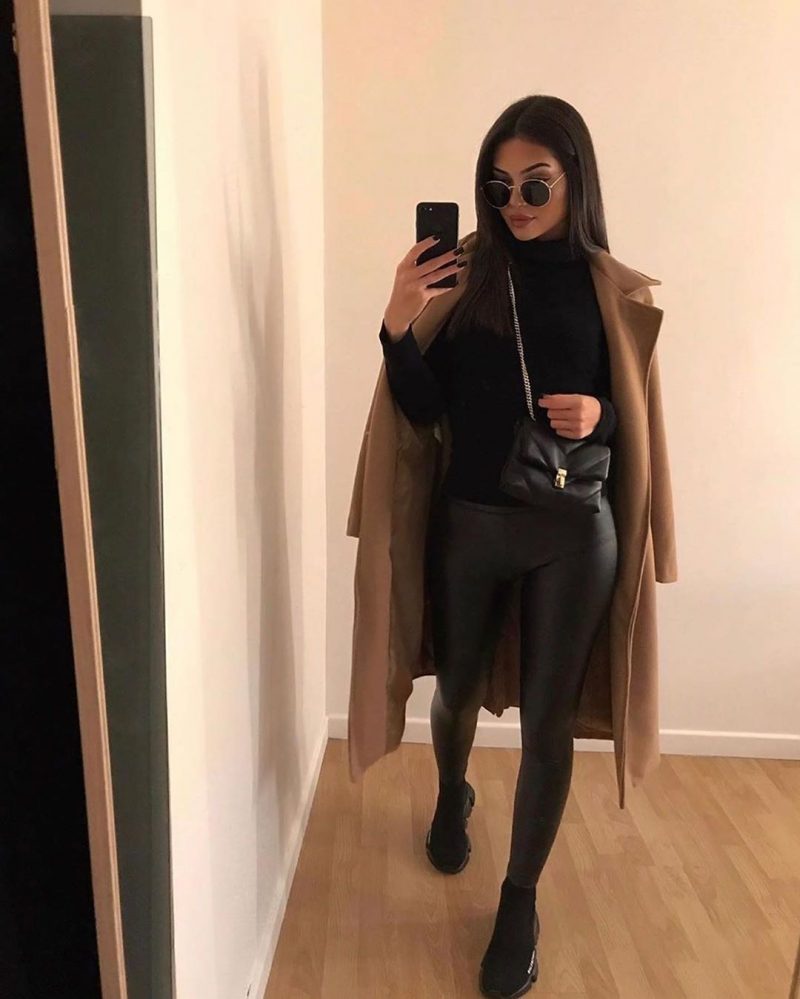 Buy Similar Here
All in white! Go for white kicks, wide pants, and white tank top: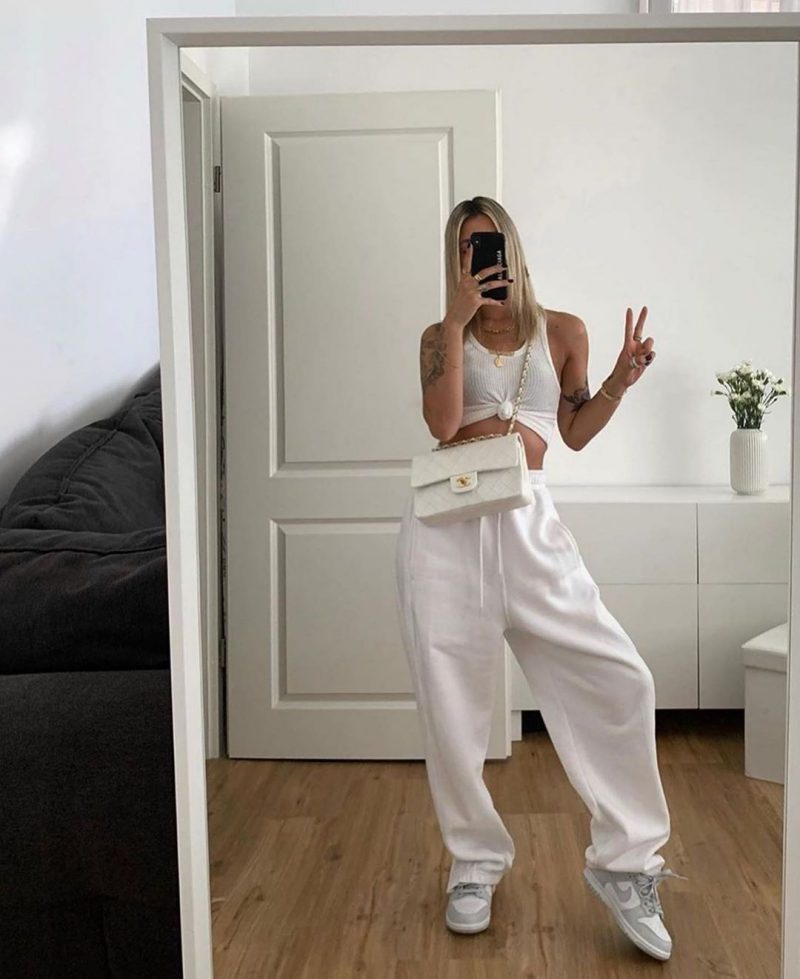 Buy Similar Here
Pastel yellow crop top is teamed with matching color sweatpants and white-black chunky sneakers: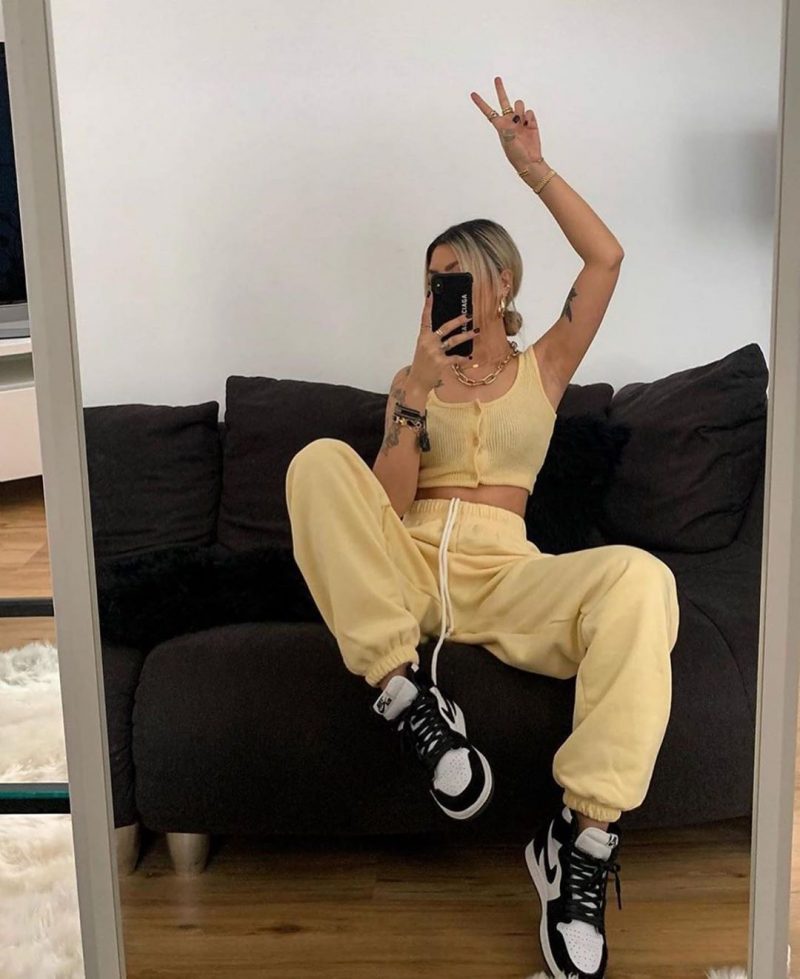 Buy Similar Here
Wedge sandals are ideally styled with that mini denim skirt and a black long-sleeve top: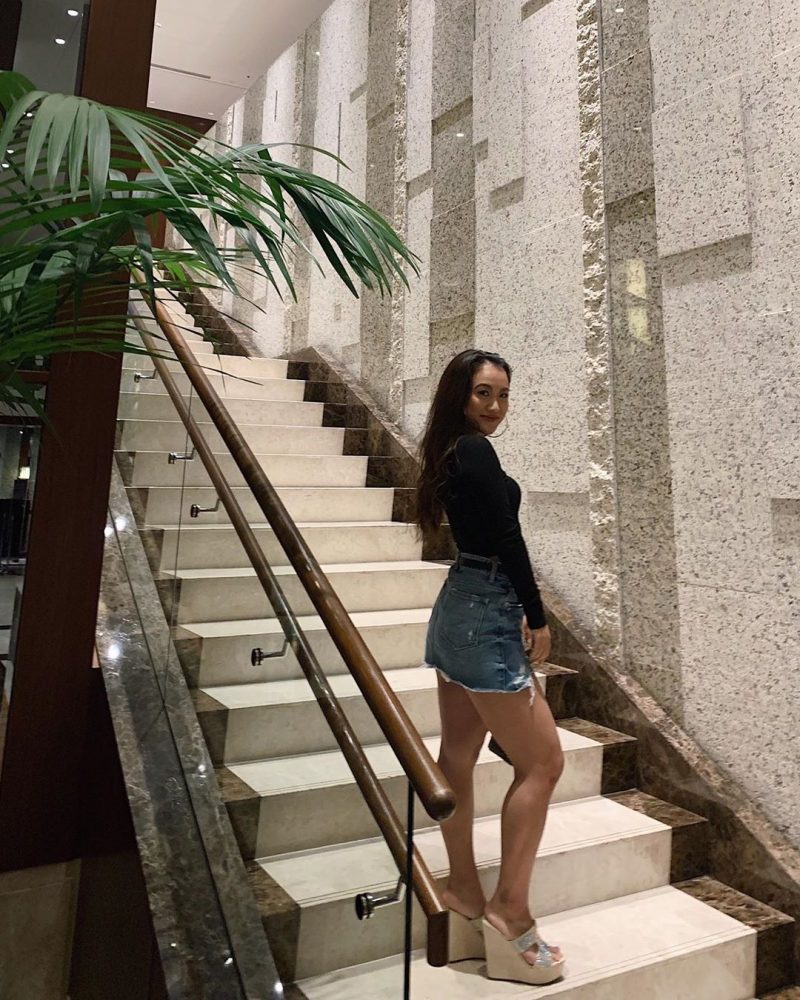 Buy Similar Here
An oversized light pink tunic looks fabulous styled with black wide pants and clear heels: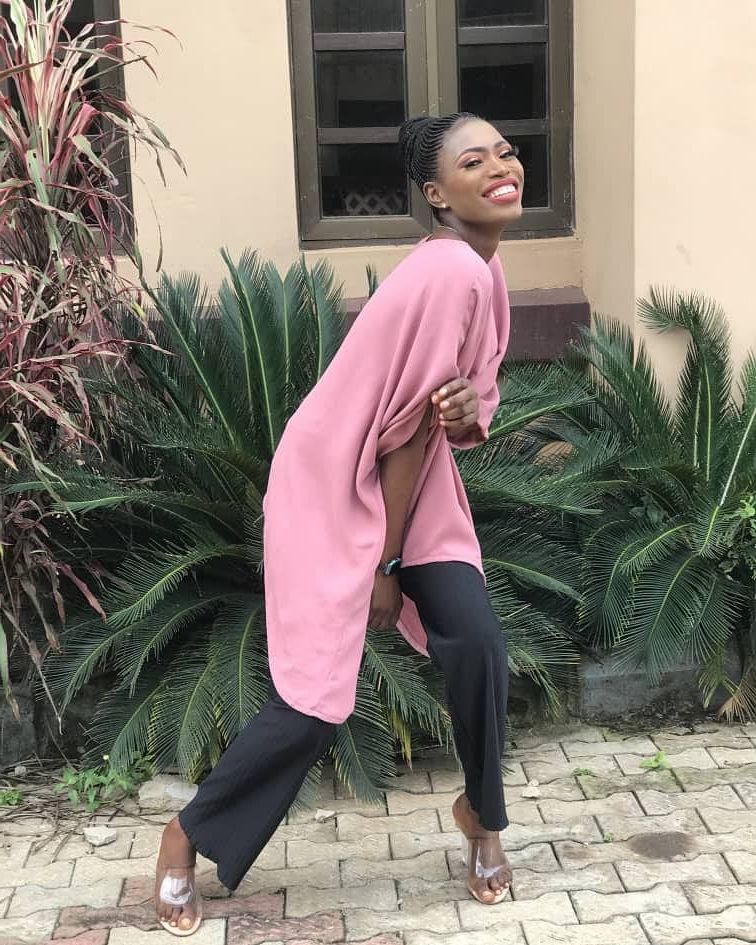 Buy Similar Here
Have fun with all in black look consisting of a black blazer, lace black crop top, black leggings and heeled black sandals: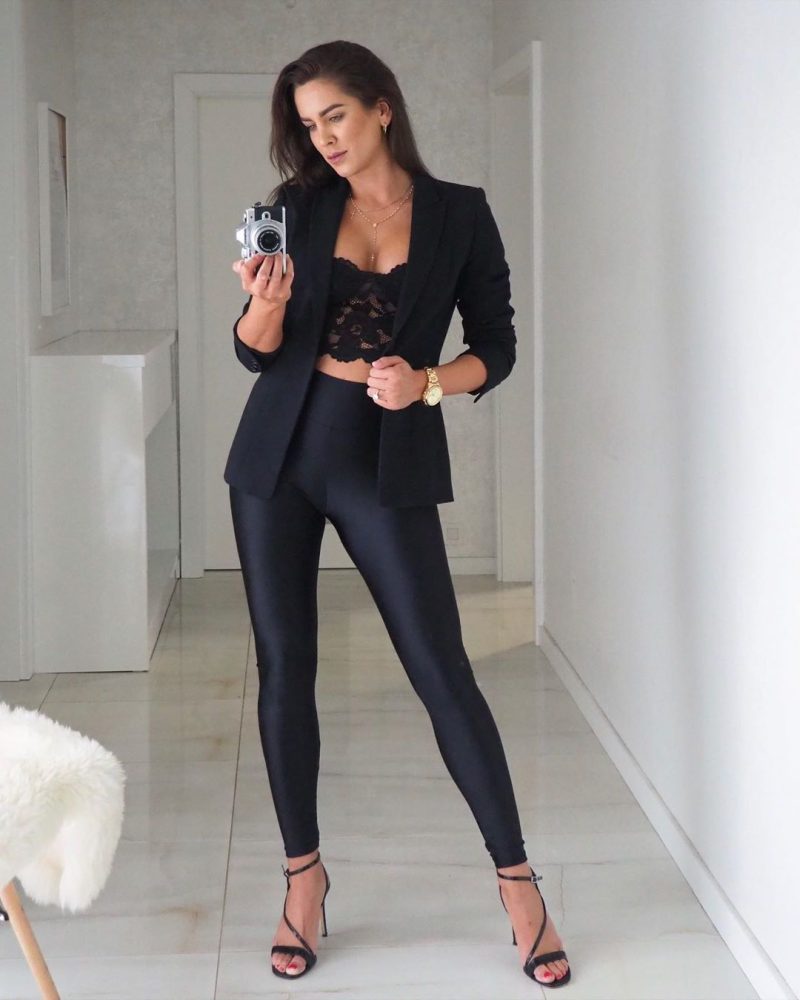 Buy Similar Here
A tweed skirt suit with a mini skirt is updated with black leggings and black heeled boots: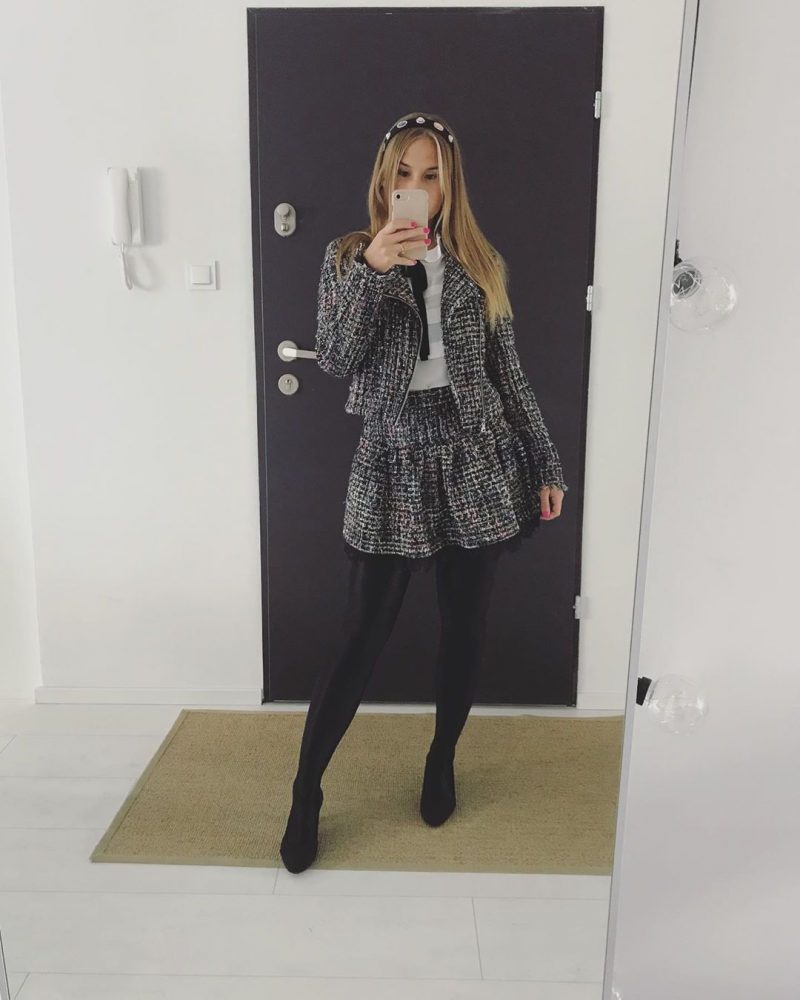 Buy Similar Here
Glamour and Special Party Shoes Outfits
A leopard print white bodycon mini dress is styled with strappy purple heeled sandals. A lovely choice for glam rooftop parties: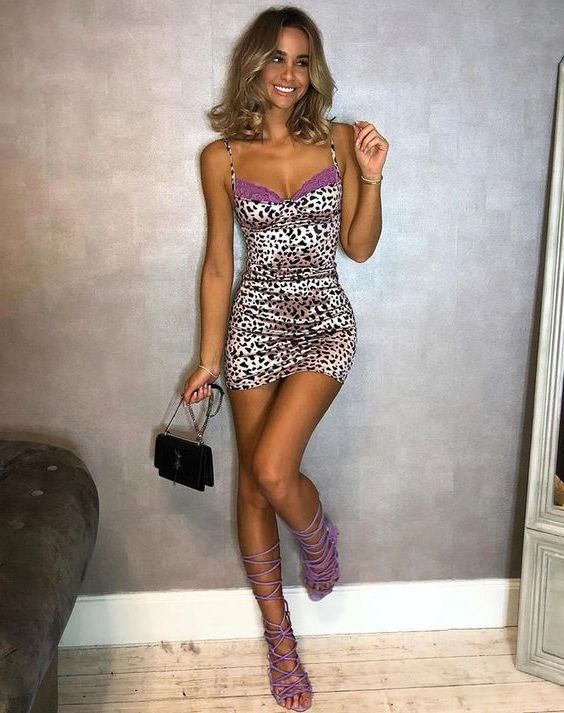 Buy Similar Here
We see a wide-sleeve kimono style dress updated with ankle strap heeled sandals in blush color: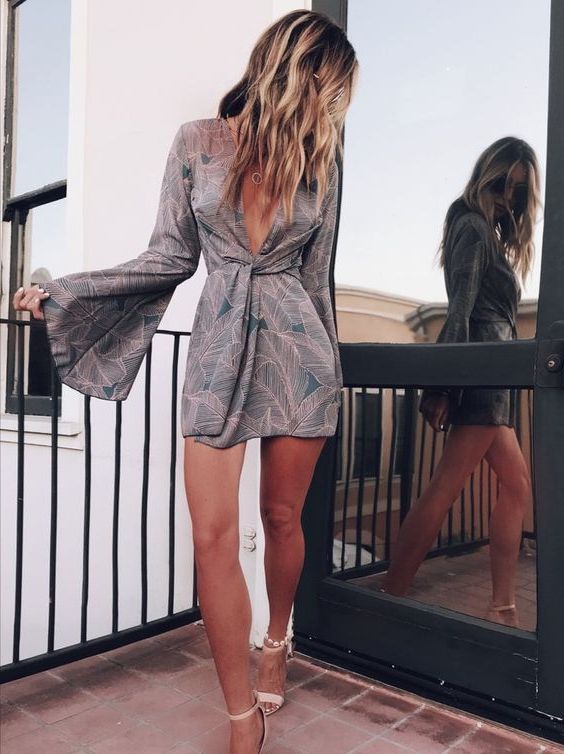 Buy Similar Here
A black mini dress with spaghetti straps is looking hot with these heeled sandals in black: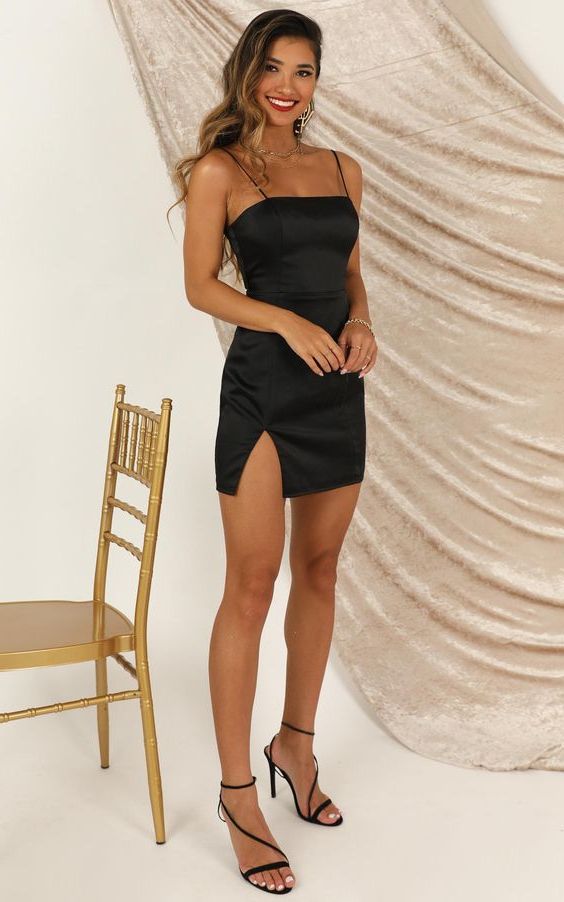 Buy Similar Here
A cute floral black blouse is tucked in gathered pants in black completed with black heeled sandals: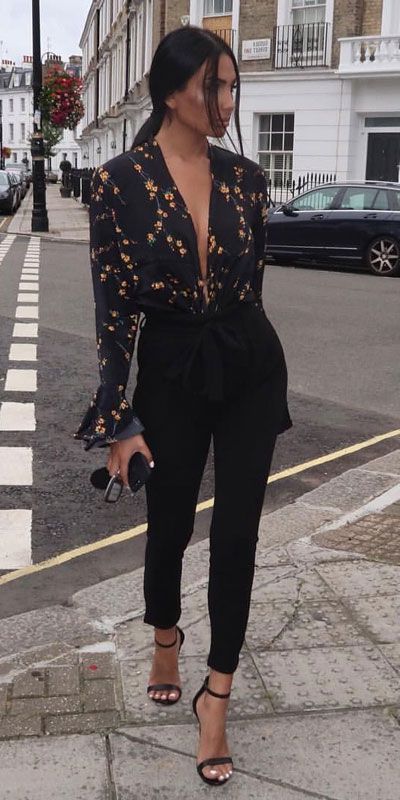 Buy Similar Here
Lace-up boots in black leather can also work for glamour evening looks, as you can see they are worn with a mini skirt, black top and a blazer: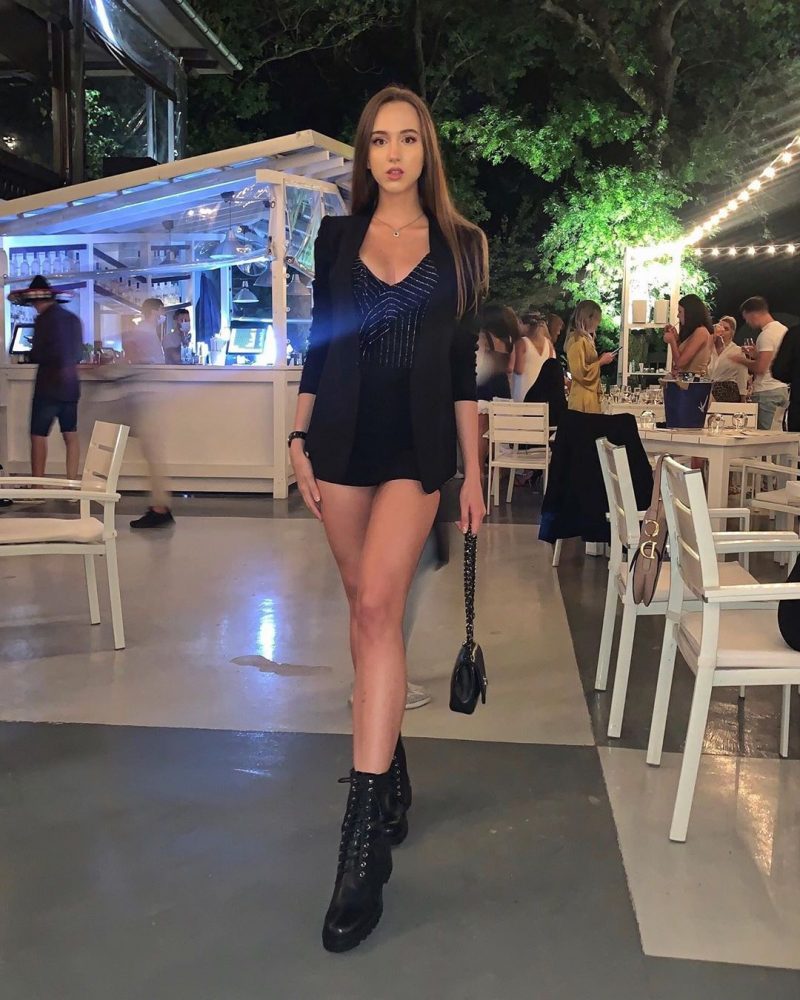 Buy Similar Here
A shimmering white jumpsuit is styled with nude heeled pumps: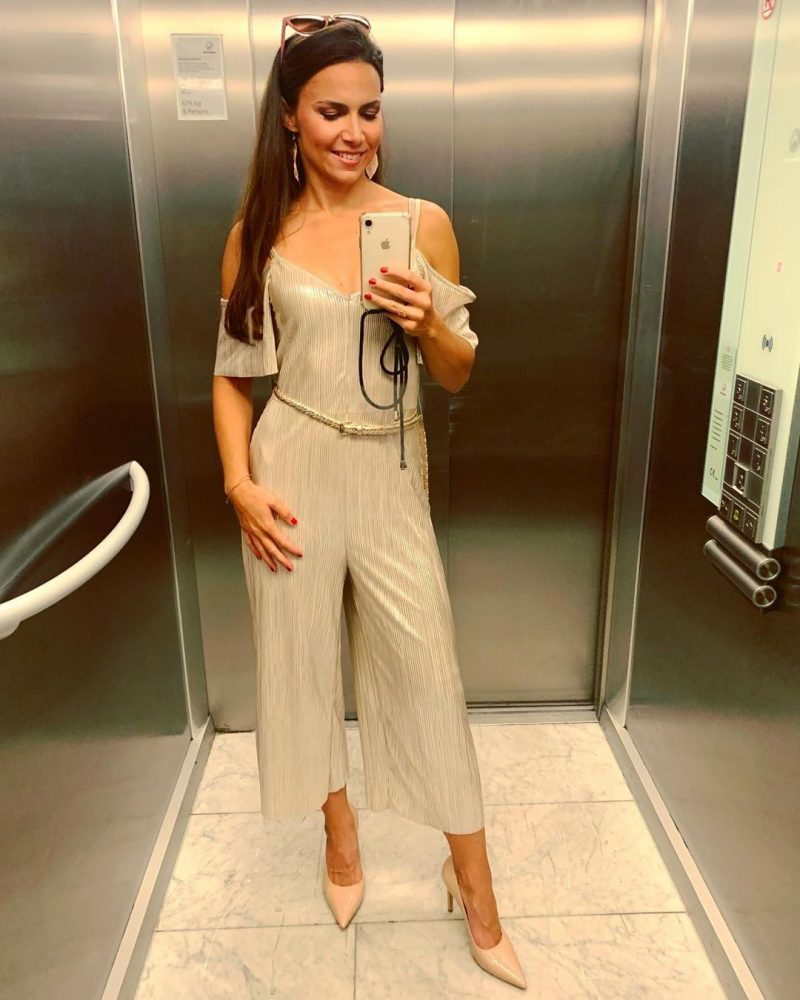 Buy Similar Here
Which one of these dresses is your favorite? Would you go for heels or ankle boots: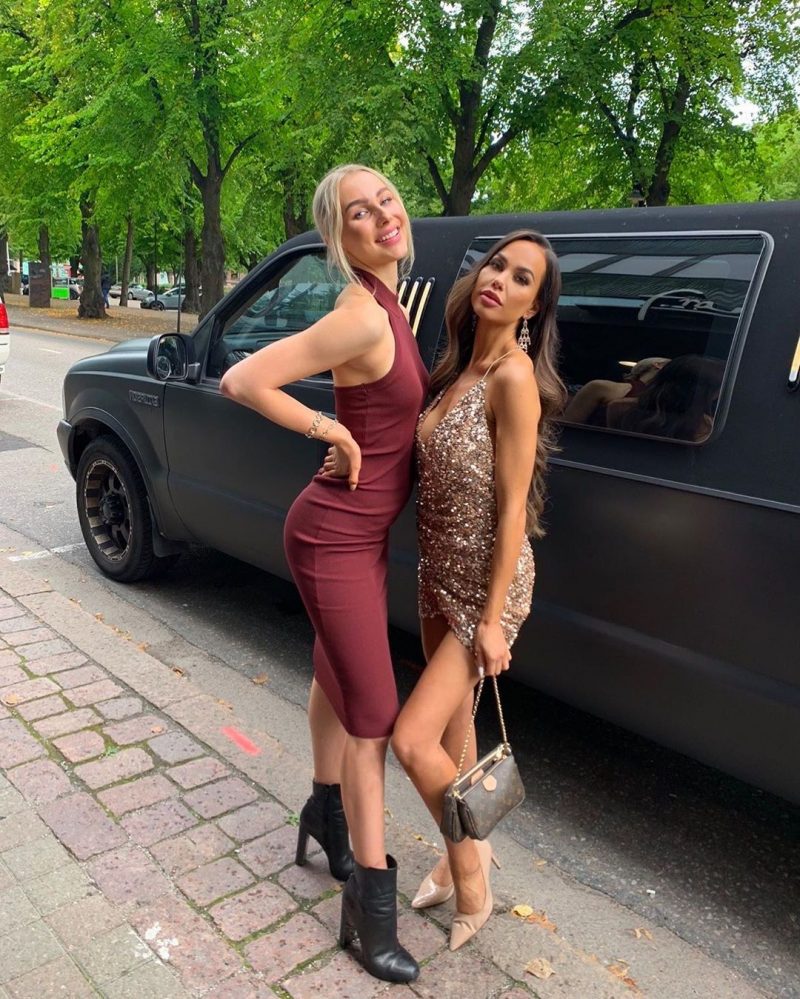 Buy Similar Here
Skin color bodycon dress is completed with clear heeled sandals, would you give it a try: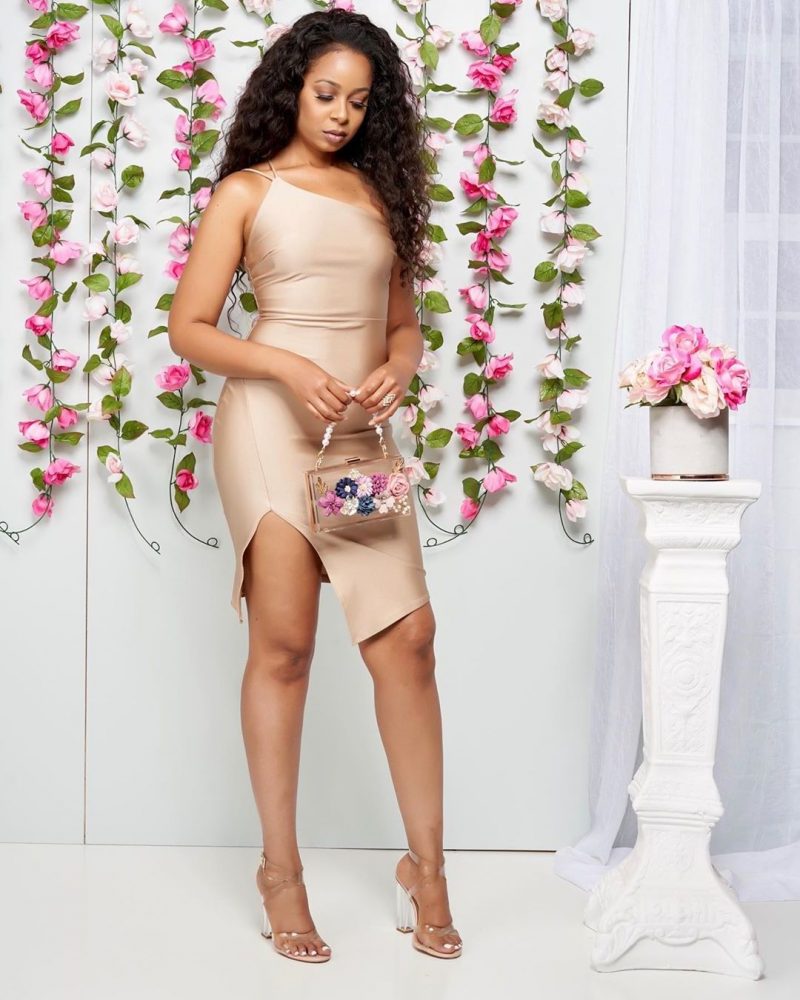 Buy Similar Here
The dark purple one-sleeve dress looks fresh, sophisticated, and feminine completed with these black sandals: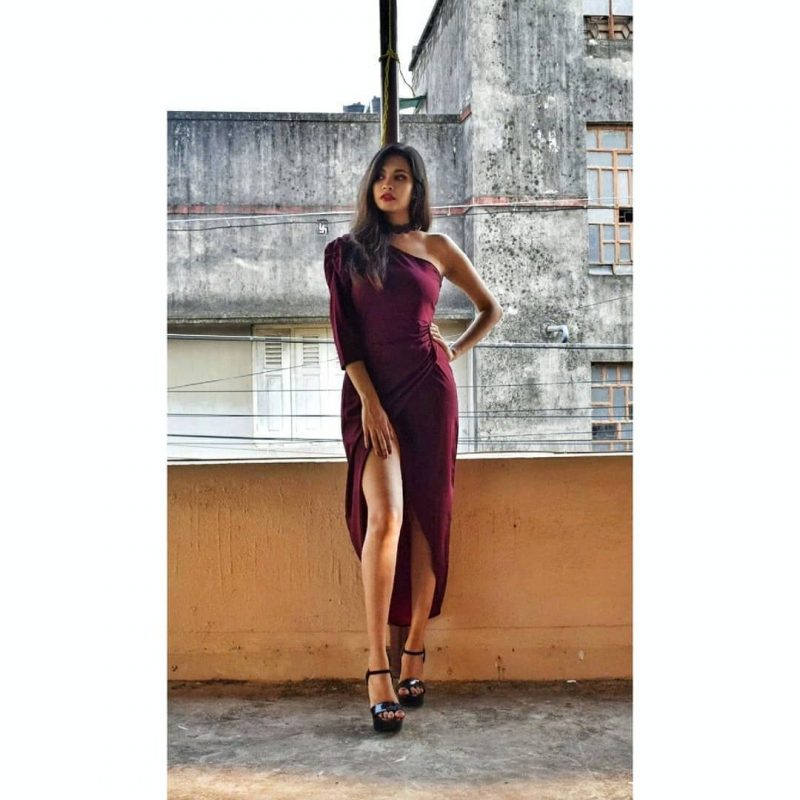 Buy Similar Here
Long-sleeve black dress can be worn with matching color block heeled sandals: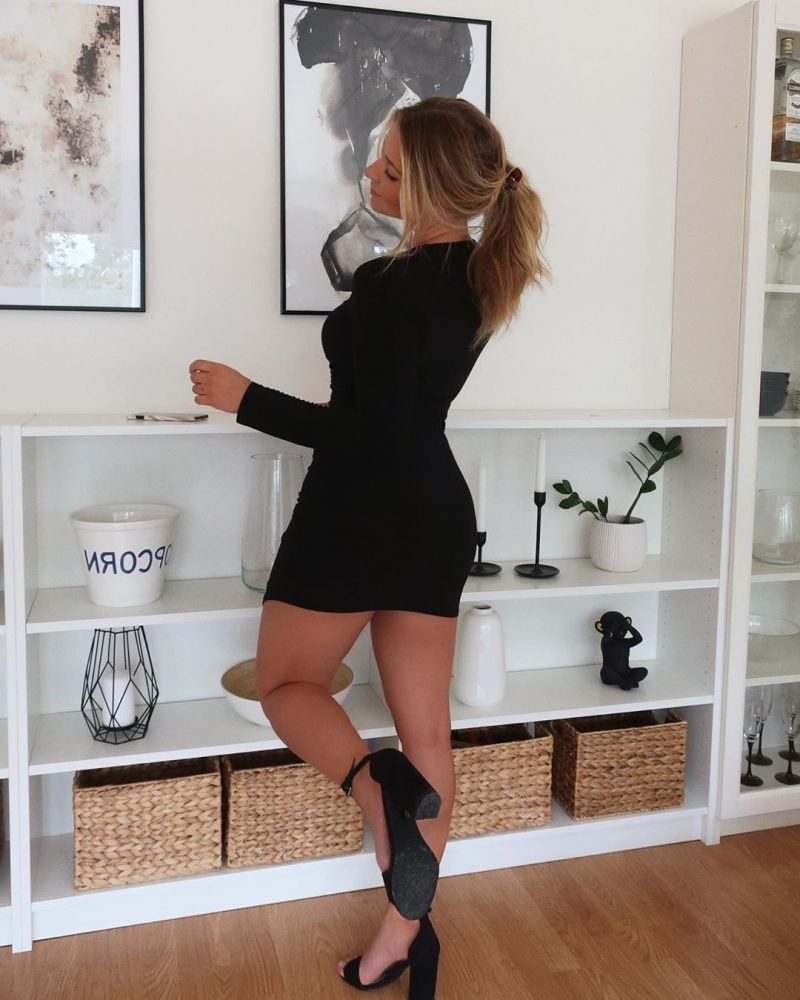 Buy Similar Here
Off-shoulder dress in dark red looks amazing with these cream-blush pumps: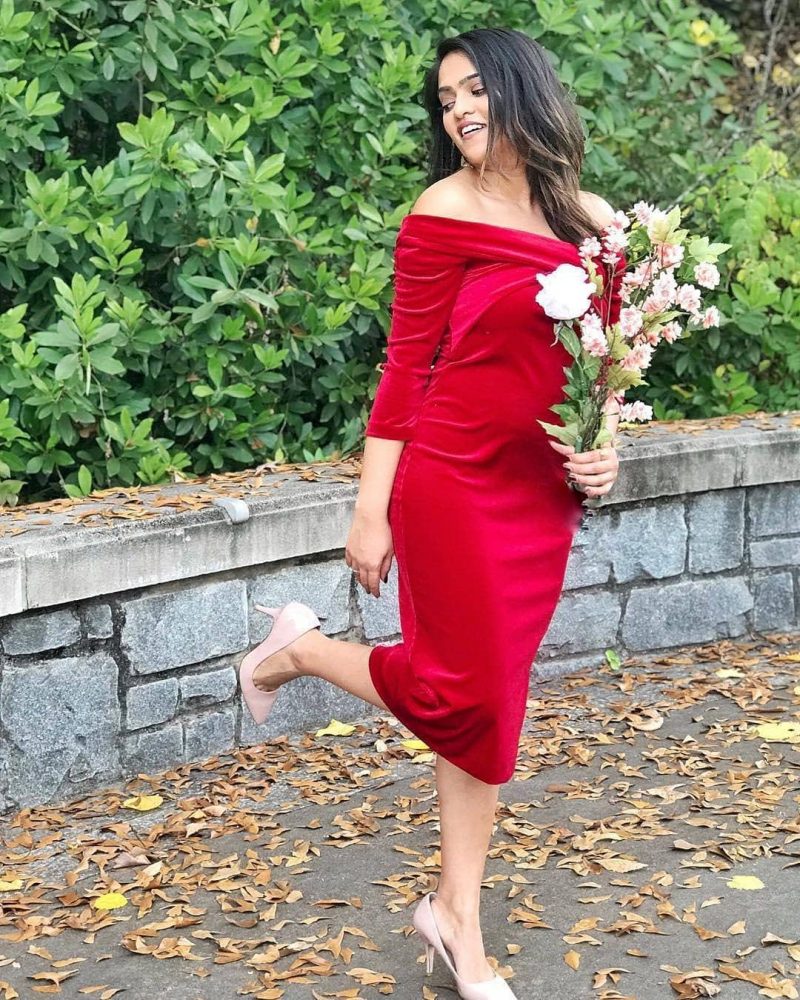 Buy Similar Here
Cherry red bodycon dress is completed with black heeled sandals, a nice choice for fitted bodies: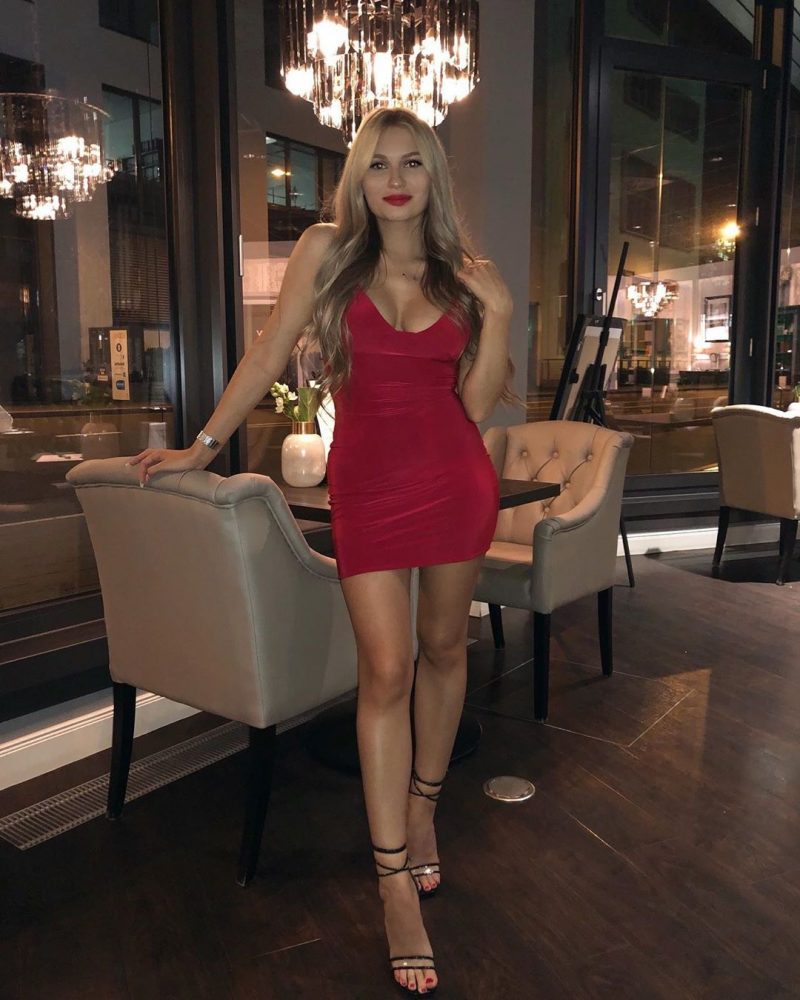 Buy Similar Here