In today's article, we are going to observe the easiest ideas about what shoes to wear with red pants. Many women think that red pants require red shoes and a red blouse, but this is the most common mistake many ladies make. When choosing red trousers, you should first determine where you are planning to go with this outfit.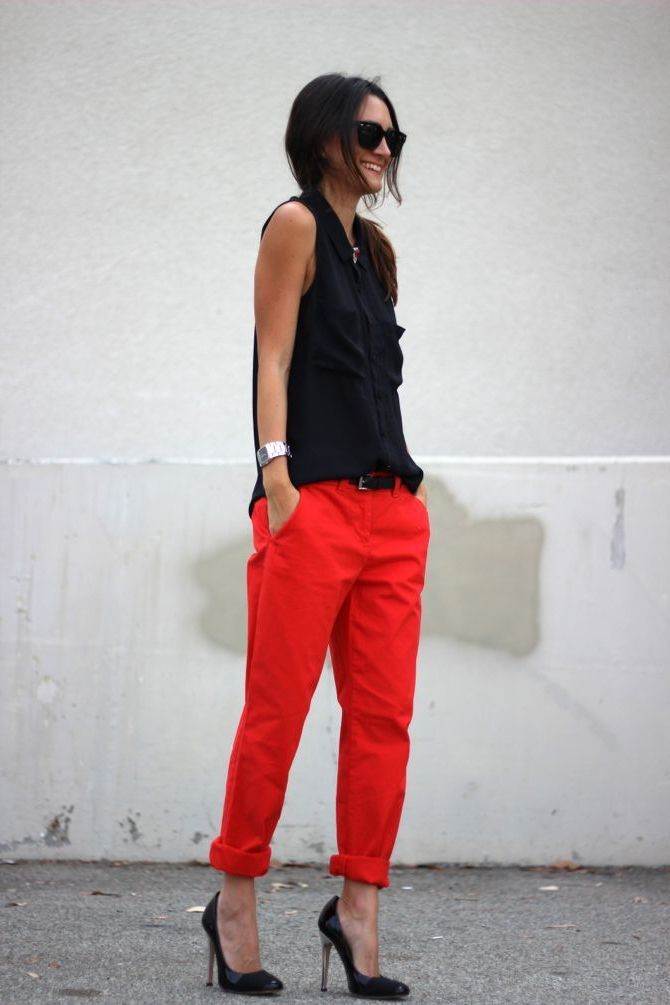 We see a stunning color combination. I know it's nothing hard, but I love the result. A black sleeveless shirt is tucked in red cuffed pants completed with classic black heels:
Best Shoe Matches To Wear With Red Pants
Of course, red pants are not something you can easily work with. But we all want to underline your femininity and keep things original, right? That's why it's important to create a perfect balance. It's important to know what color shoes to wear with red pants. But once you find your favorite color combination, everything changes in a moment! You start to understand the beauty of red pants and try to find other matching colors that can make you look fresh and special. Anyway, let's get down to the business and see the best matching shoes to wear with red pants.
Square Toe Nude Sandals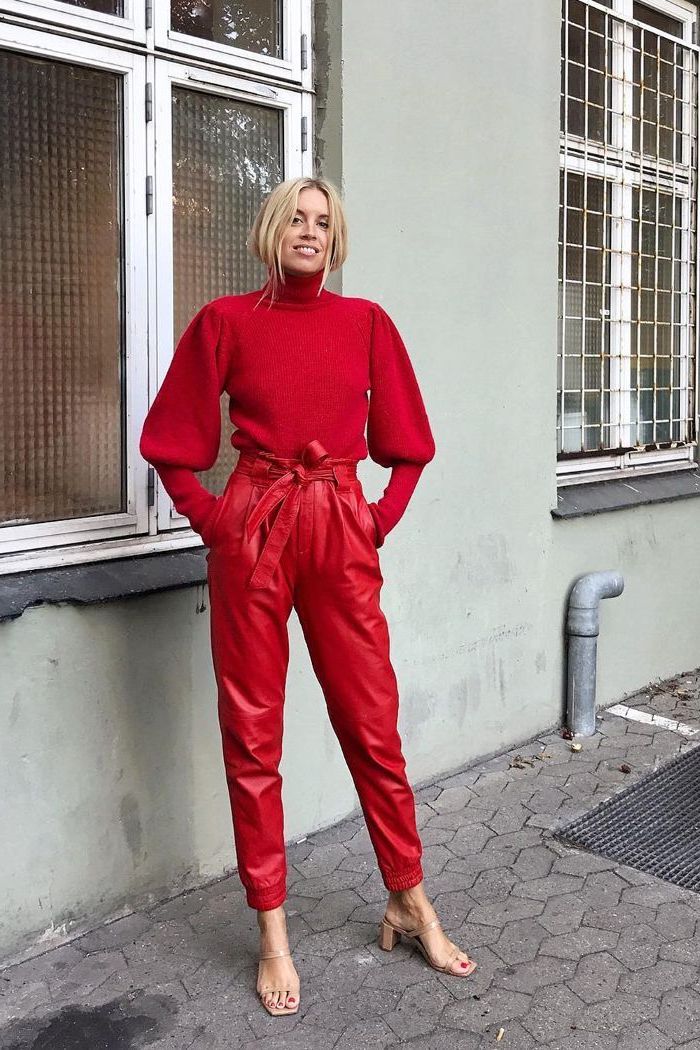 Nude Pumps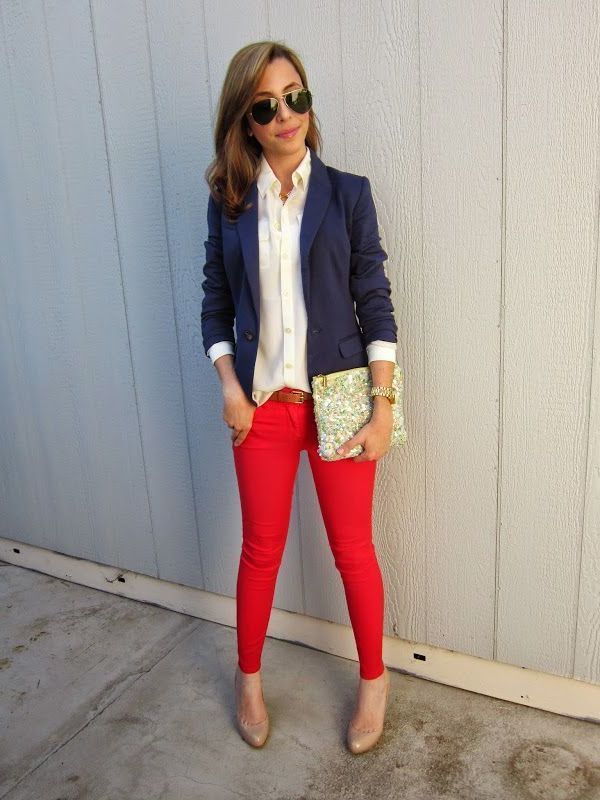 Studded Caged Pumps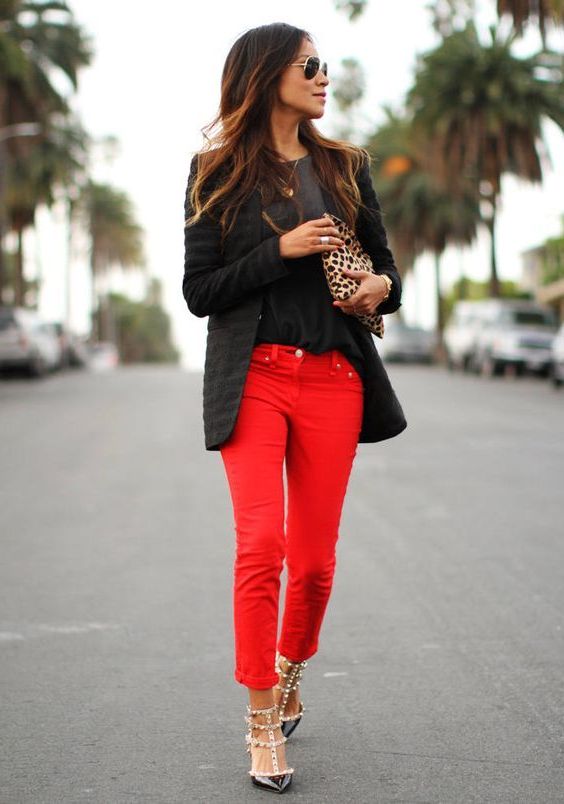 Oxblood Pointed Loafers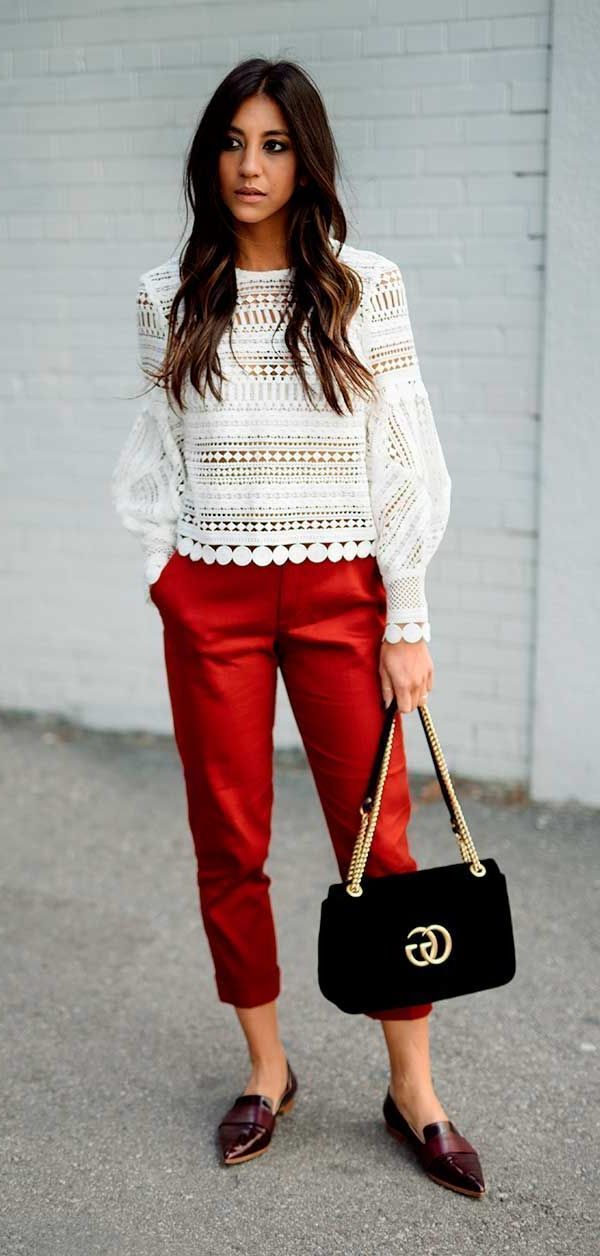 Navy Pumps
Blush Heeled Pumps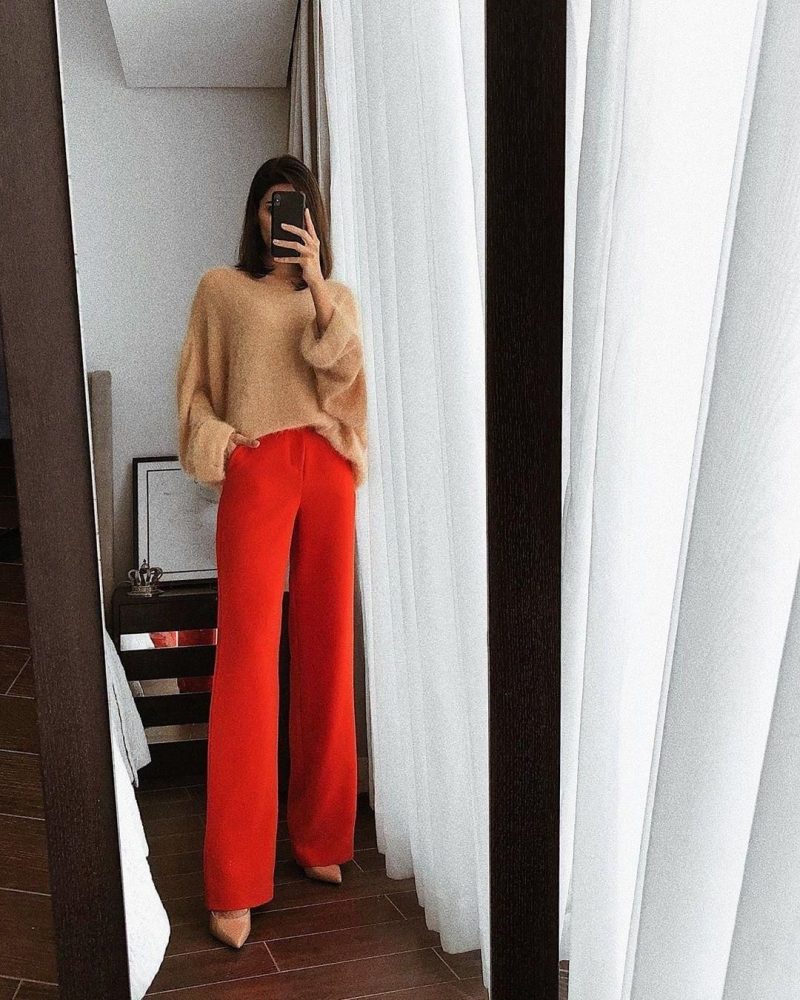 White Heels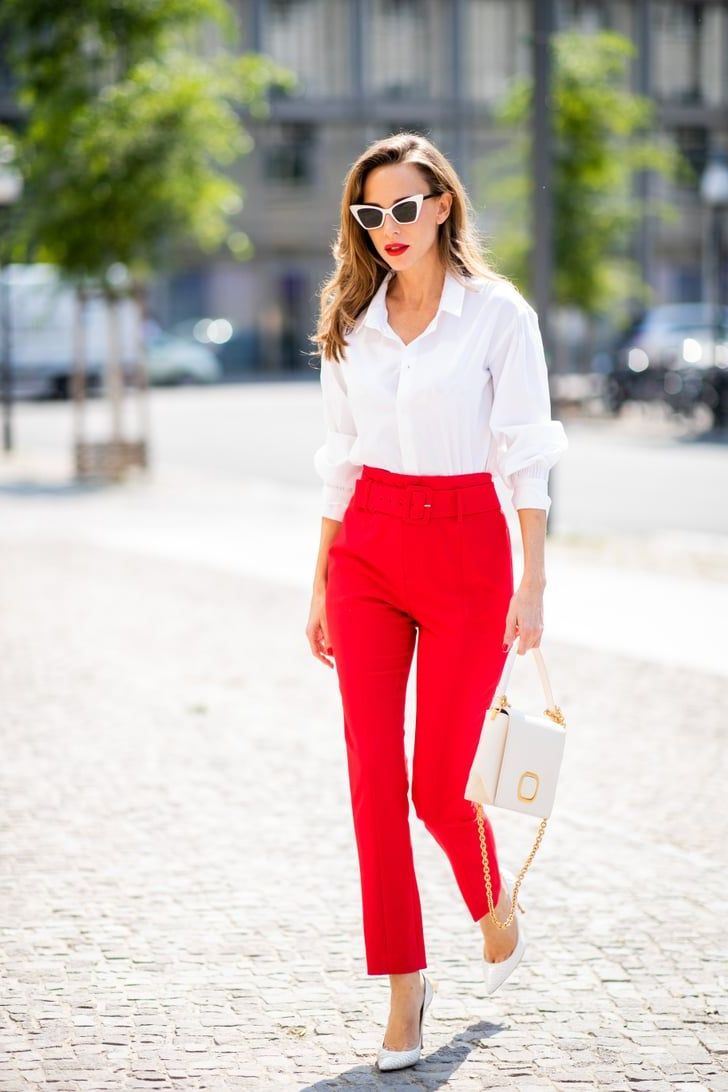 Ankle Cuff Black Pumps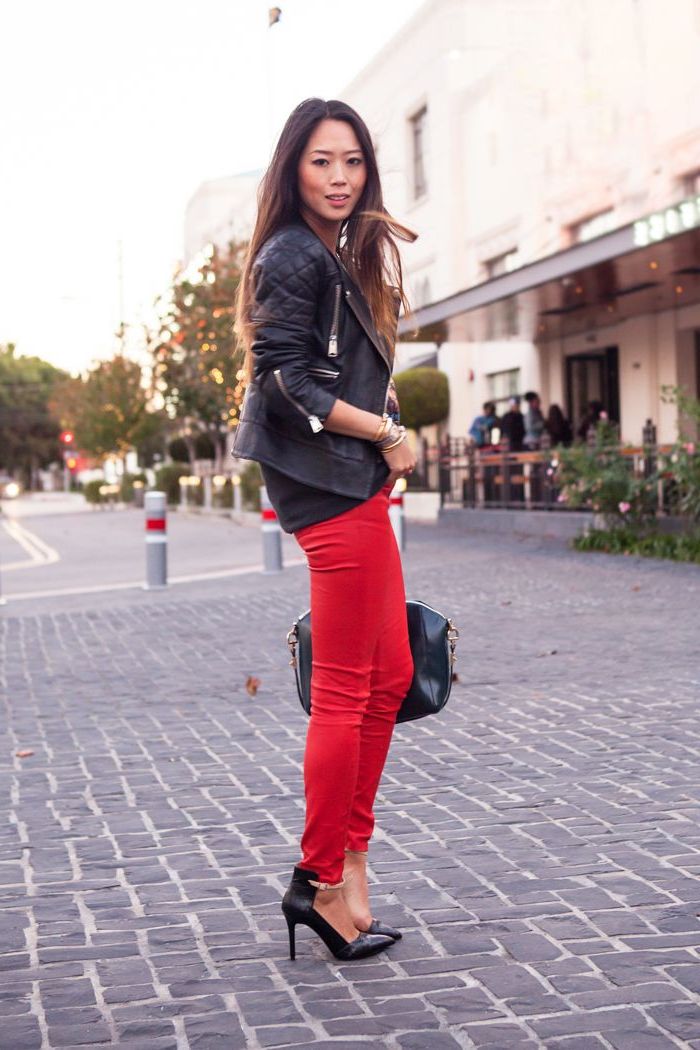 Pointed Toe Black Heels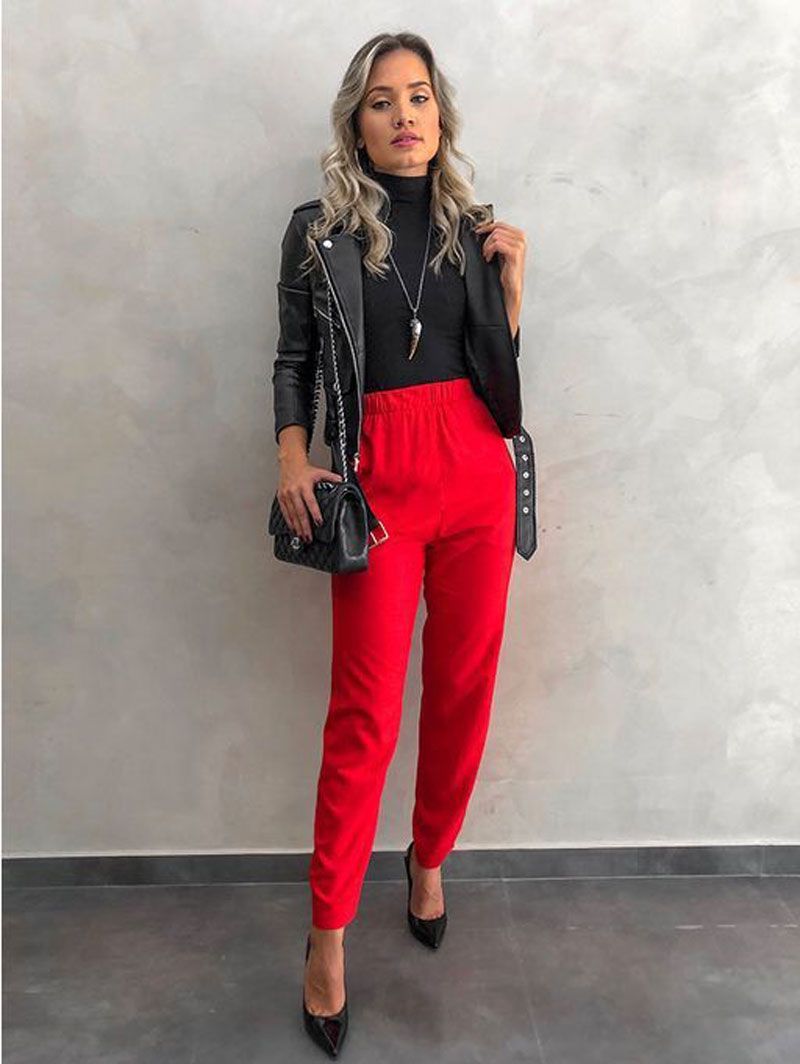 Red Heeled Pumps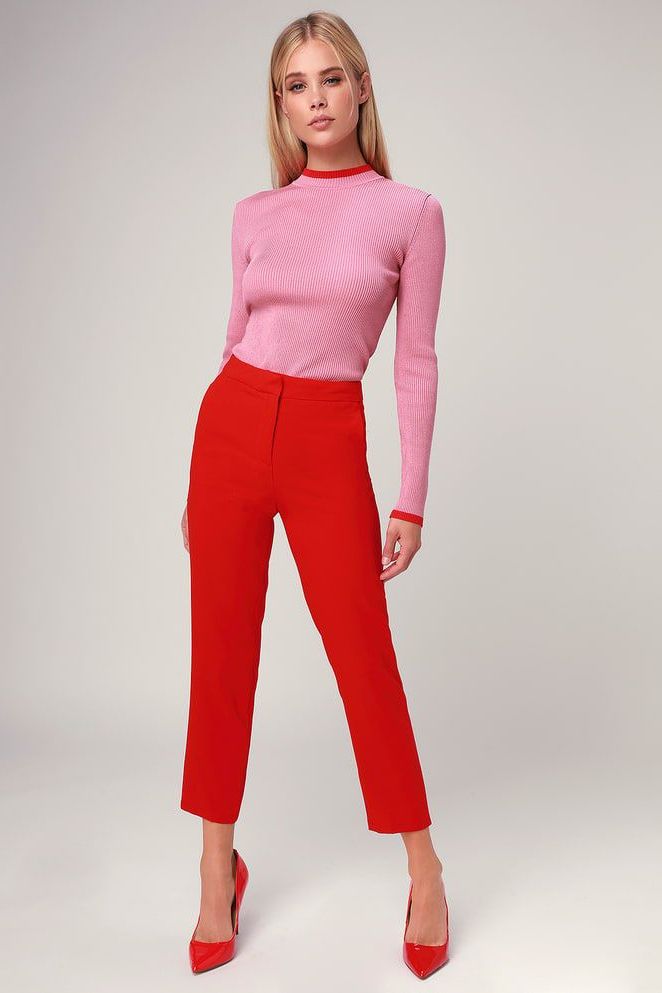 Patent Blue Heeled Pumps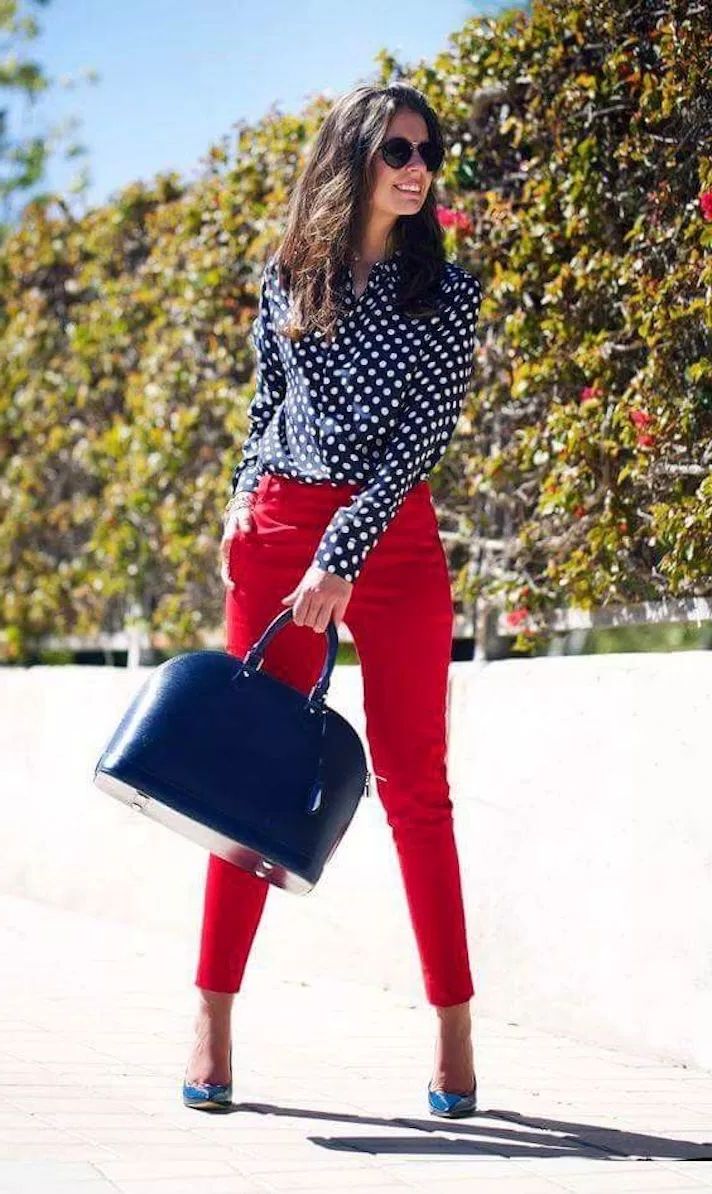 Another lovely look consisting of a white dotted sleeveless blouse tucked in red pants completed with classic heeled black pumps: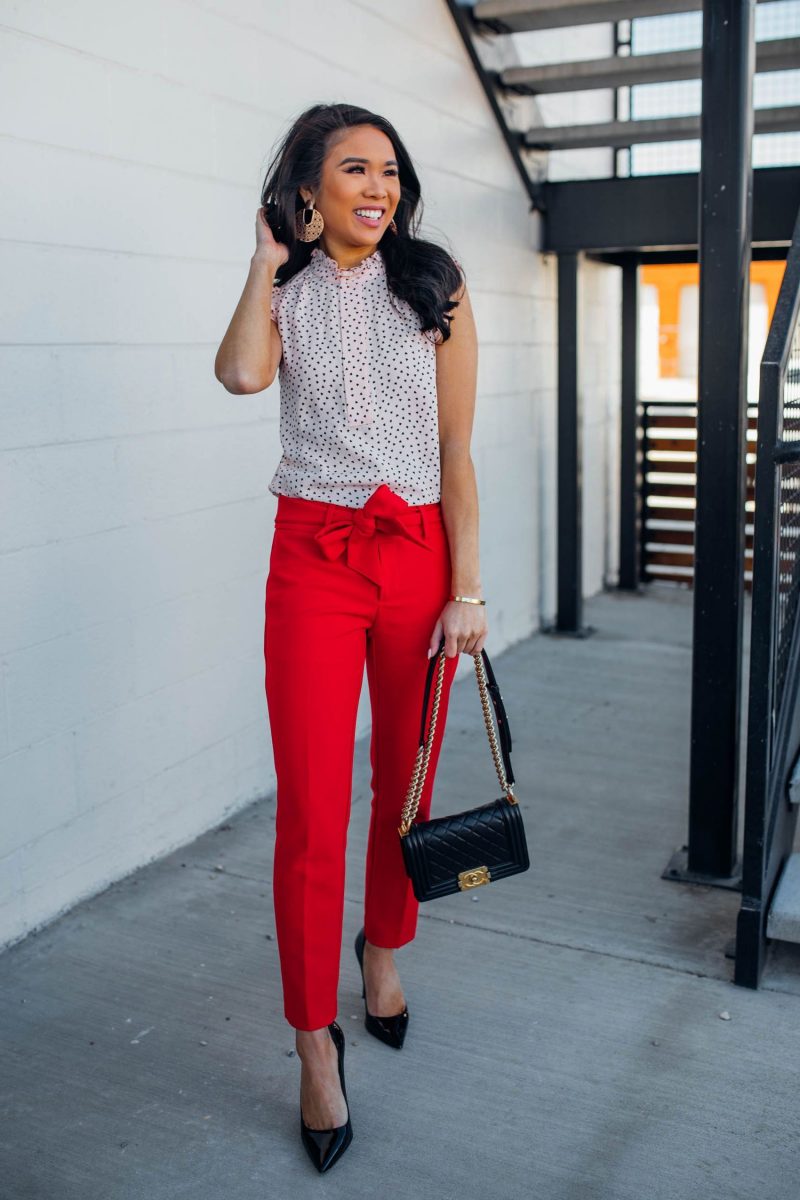 Black Heeled Loafers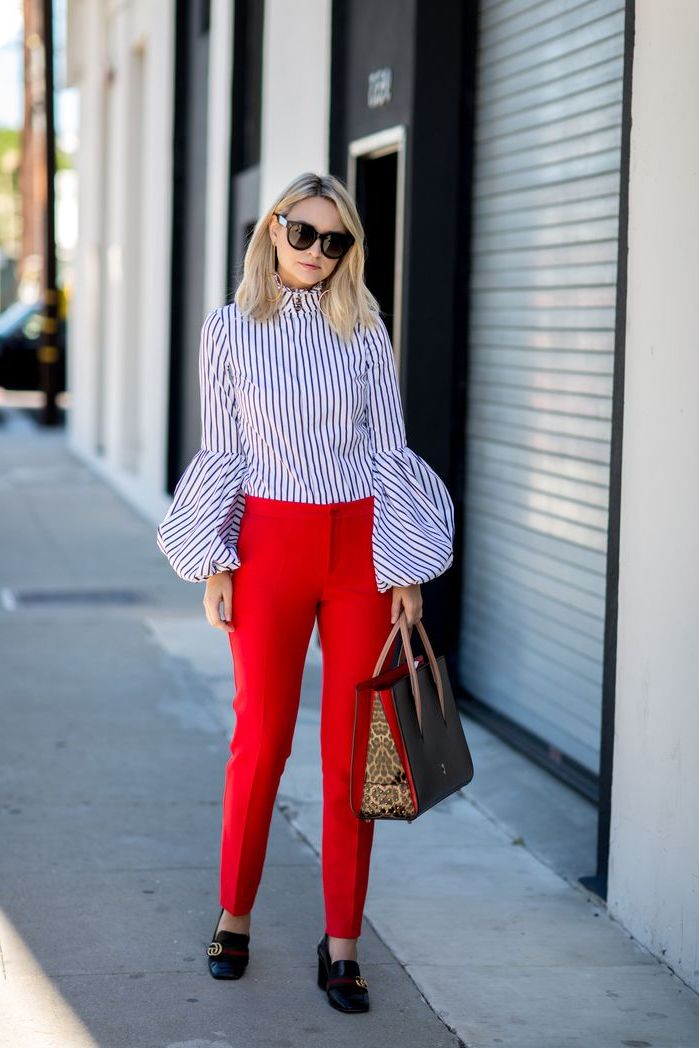 Lace Up Black Boots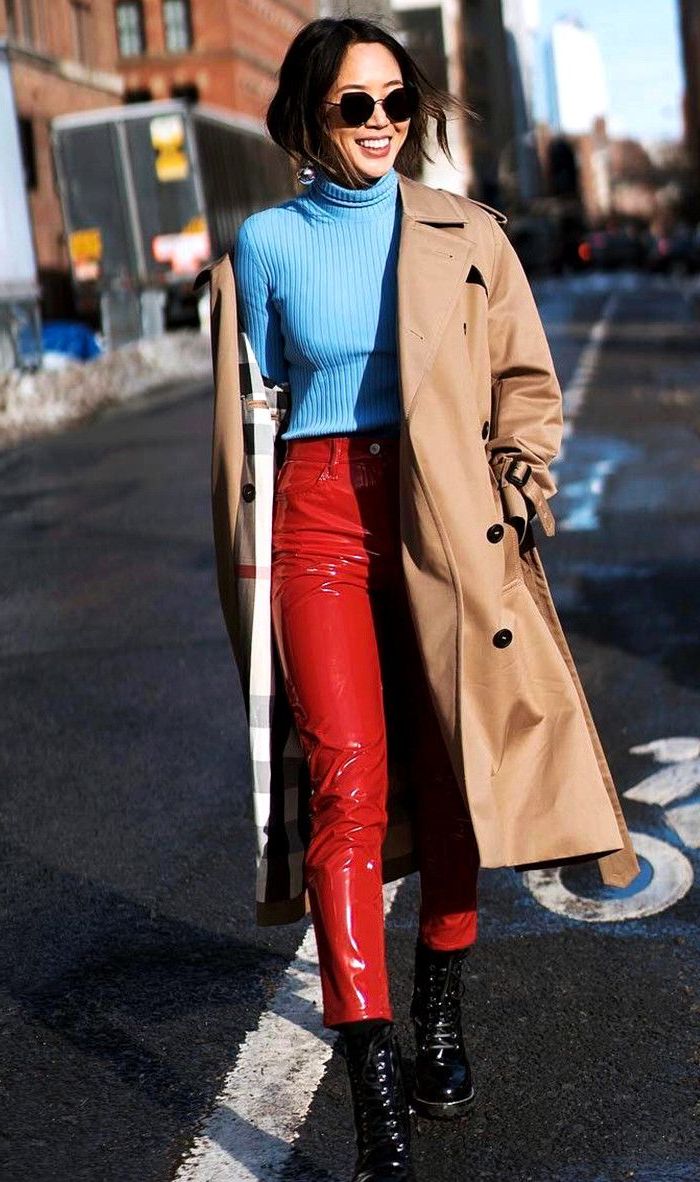 Neon Pumps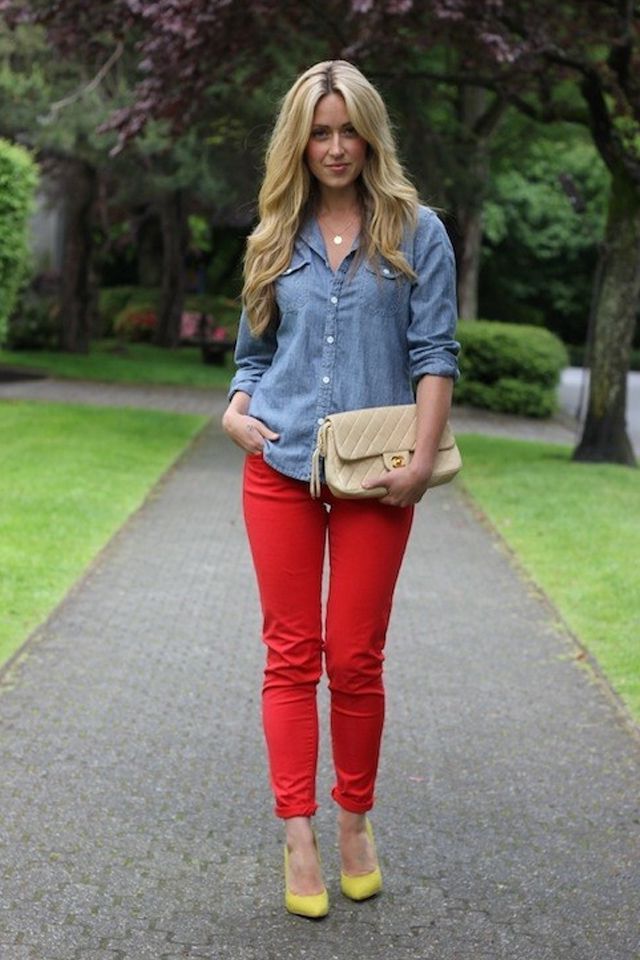 Beige Heels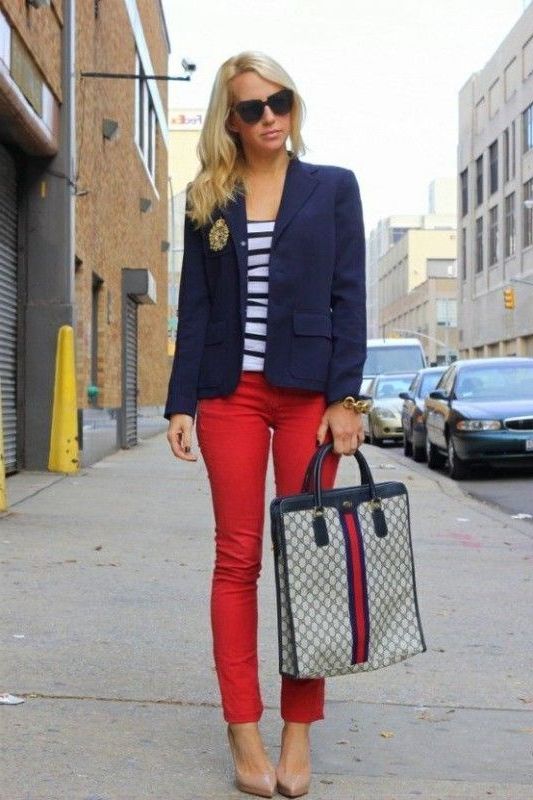 Black Combat Boots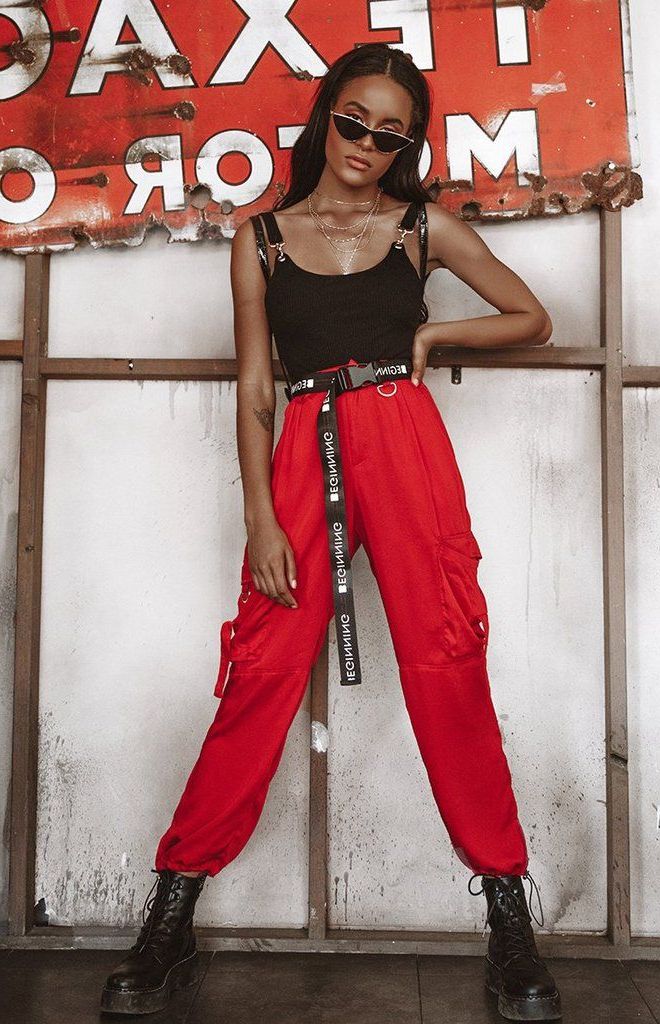 Leopard Print Heels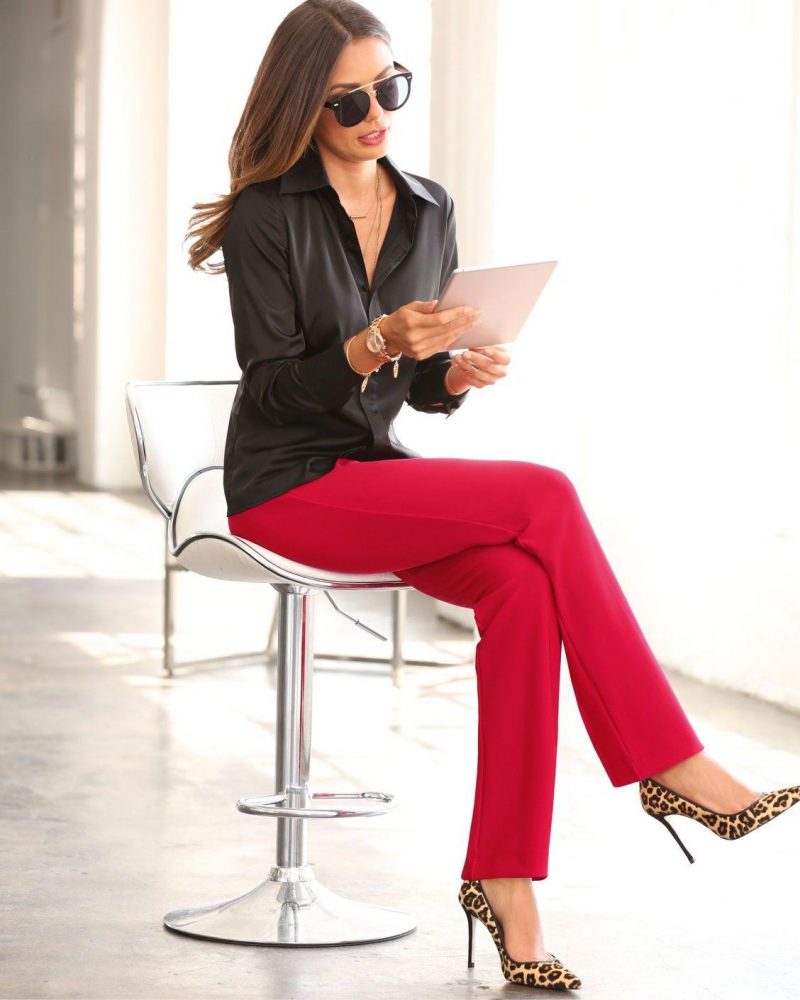 Black Flat Pumps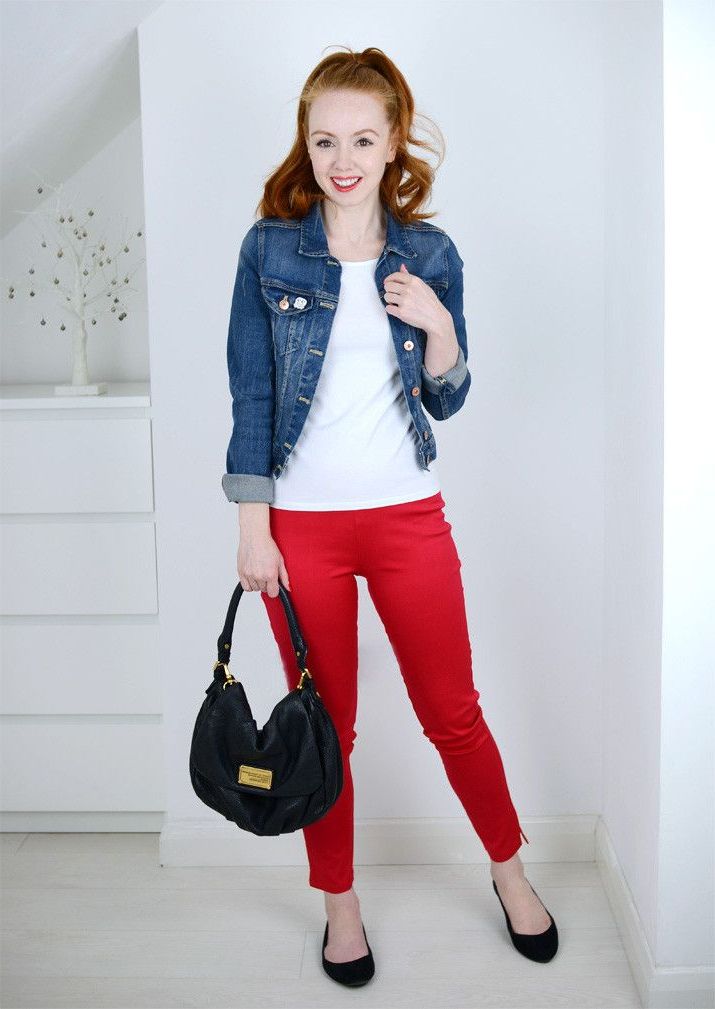 White Boots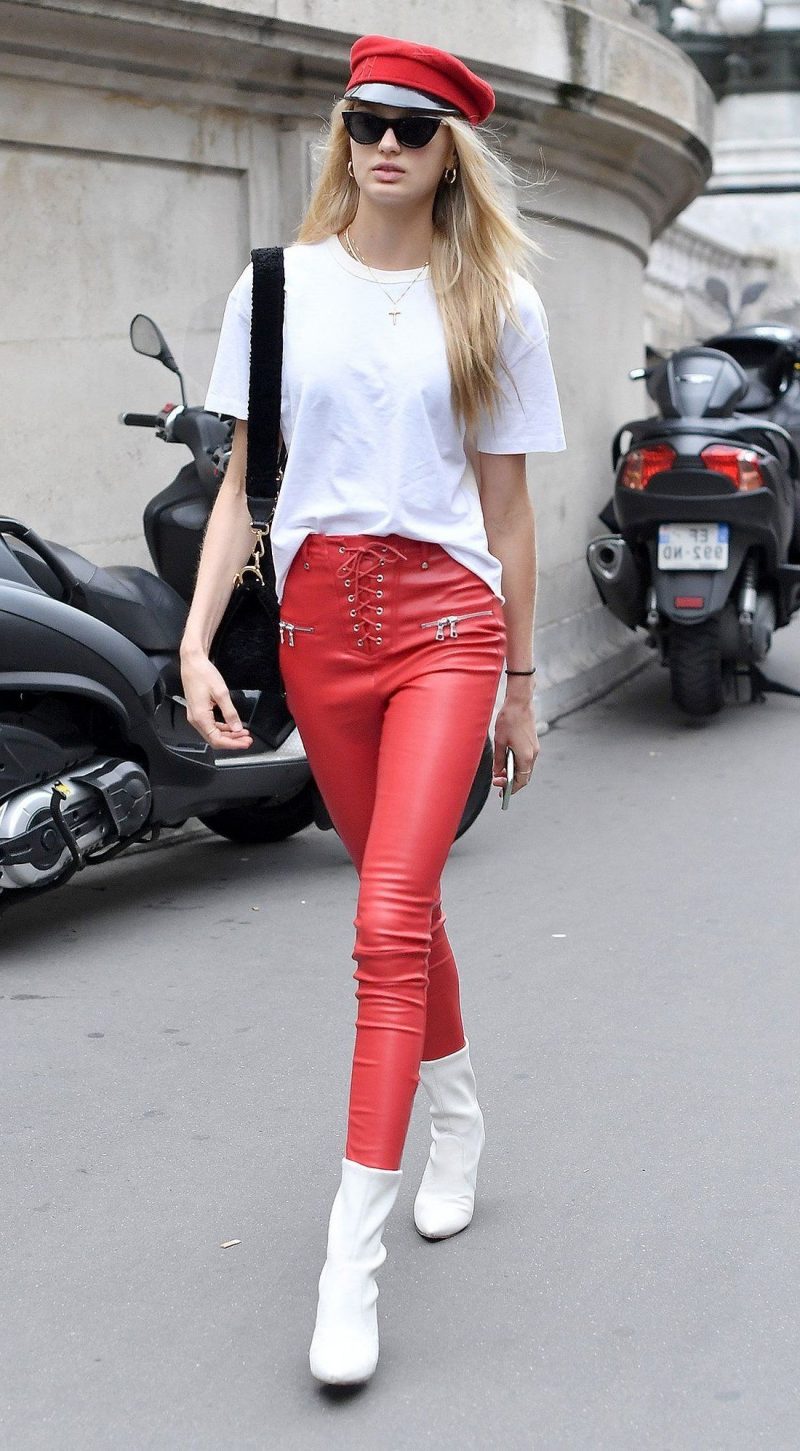 White Sneakers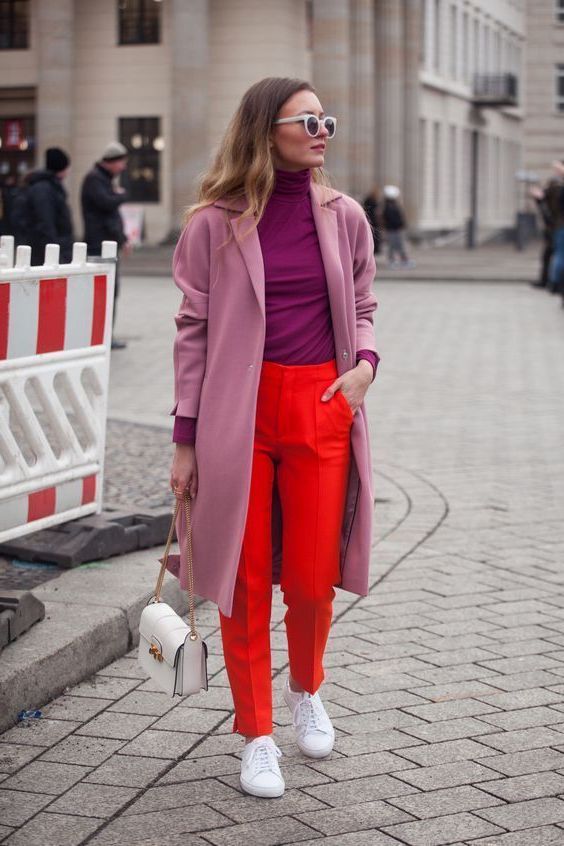 I hope you found the best-coordinated look you can create with red pants.