If you want to make your white pantsuit look awesome, you need to choose the right shoes. Keep in mind that shoes can either make or break the ensemble, so you need to choose your shoes very carefully.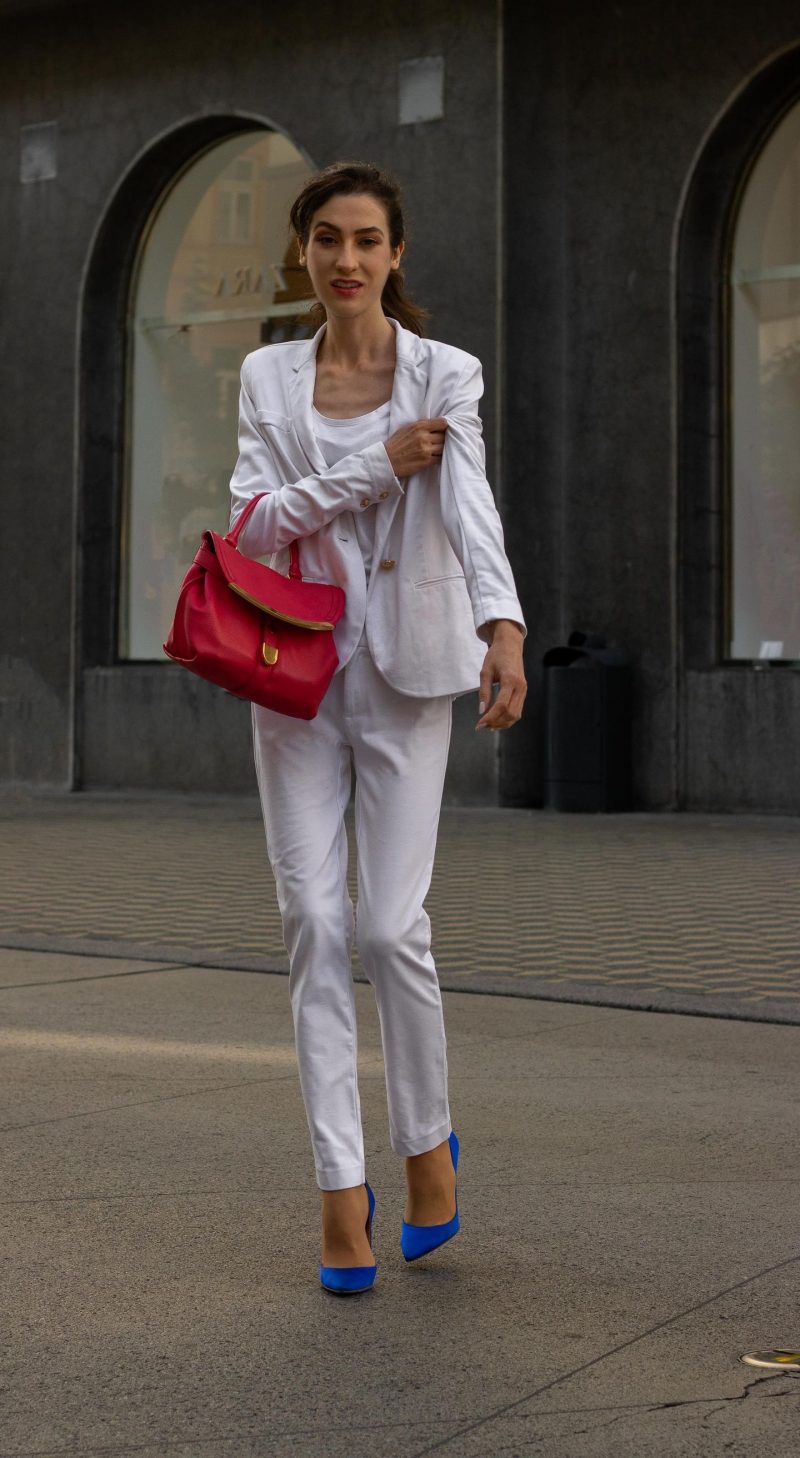 We see a slim white pantsuit completed with blue pumps. Complete this look with a red handbag. A perfect combination to underline your bright side.
Best Shoes You Can Style With White Pantsuits
White is the color most people associate with celebration and joy. Therefore, the white suit will be an ideal choice for a celebration. But, of course, such an outfit can be suitable not only for holidays, women pantsuits in white are ideal for casual days.
Black Loafers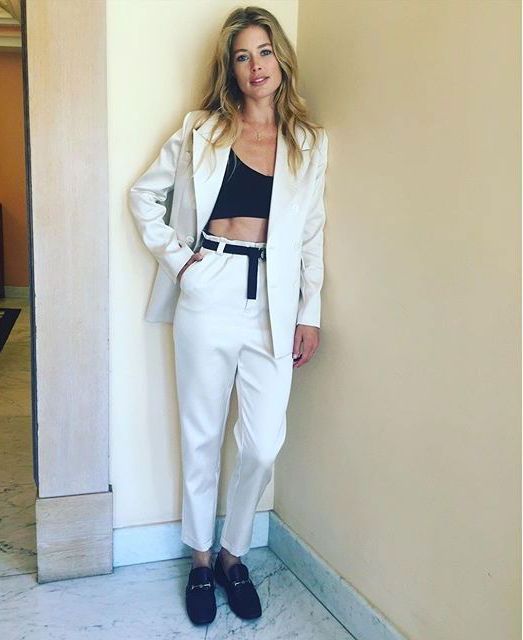 Patent Black Ankle Boots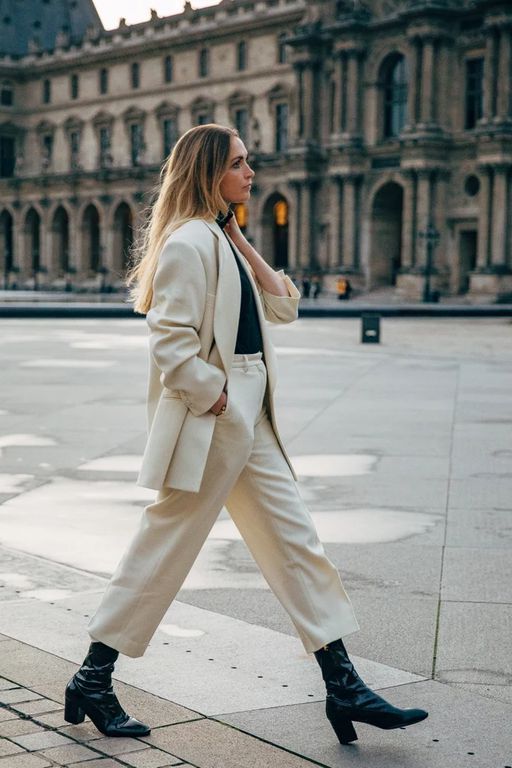 Ankle Cuff Black Pumps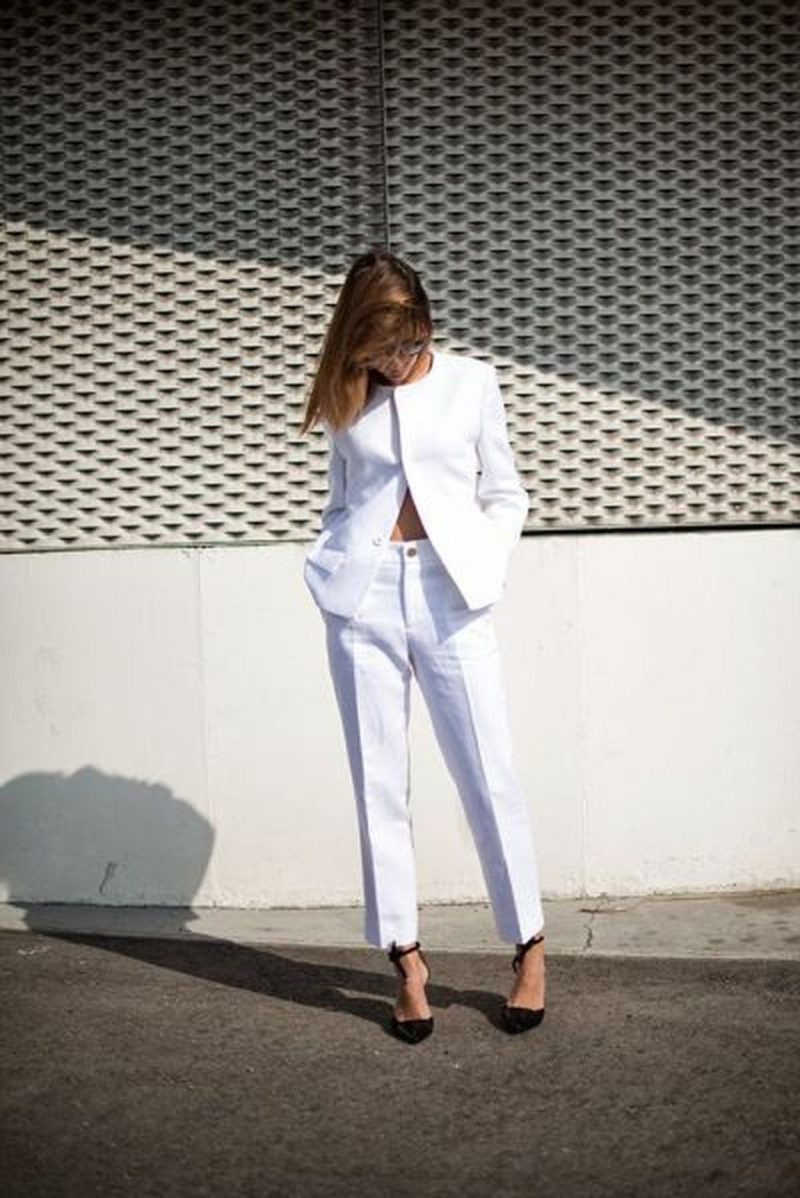 Beige Ankle Cuff Sandals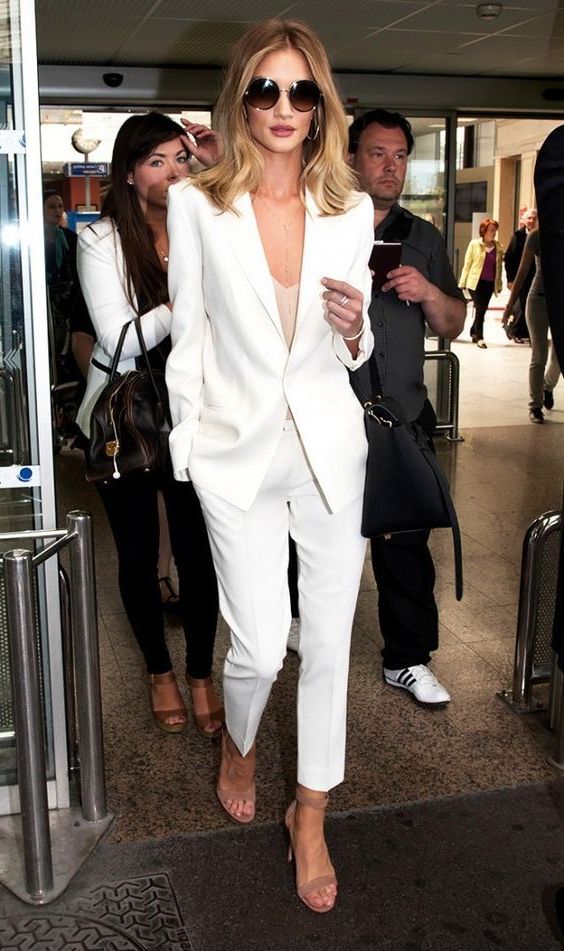 Pastel Maroon Heeled Sandals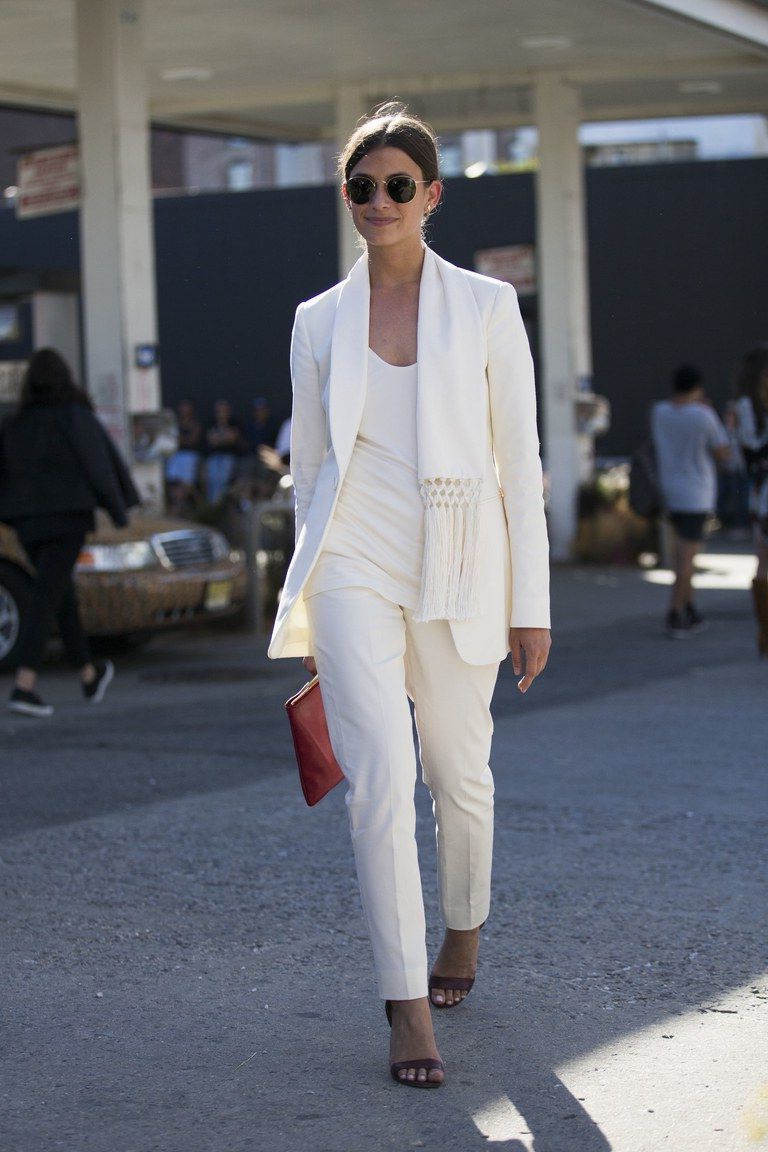 White Pumps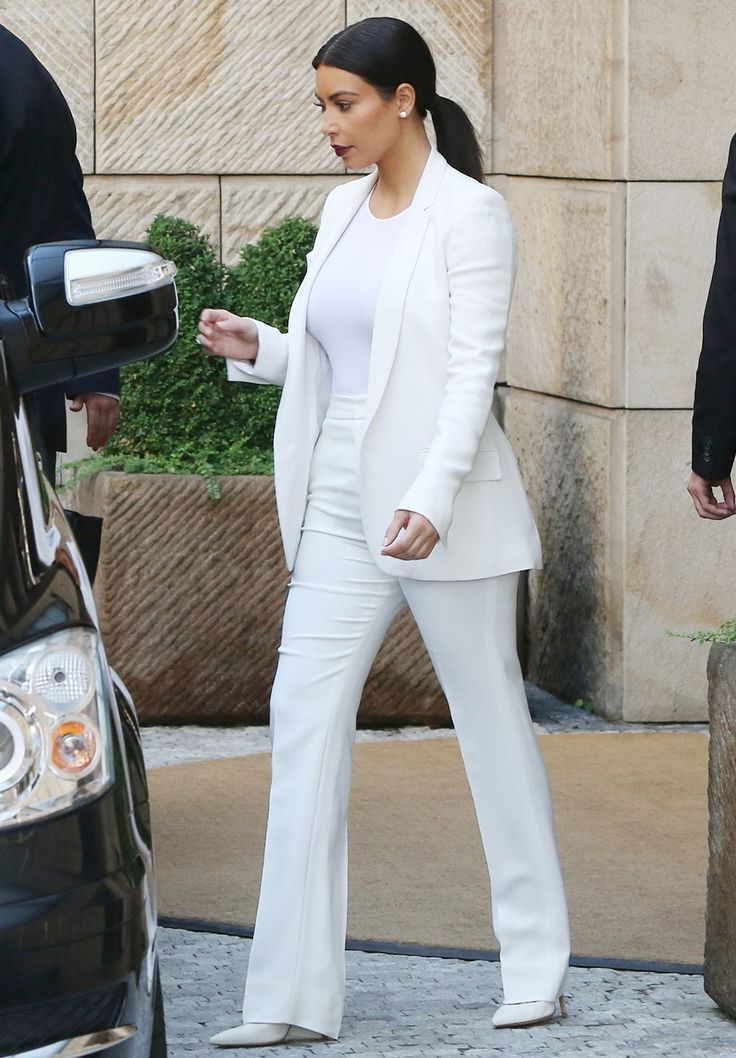 White Heeled Mules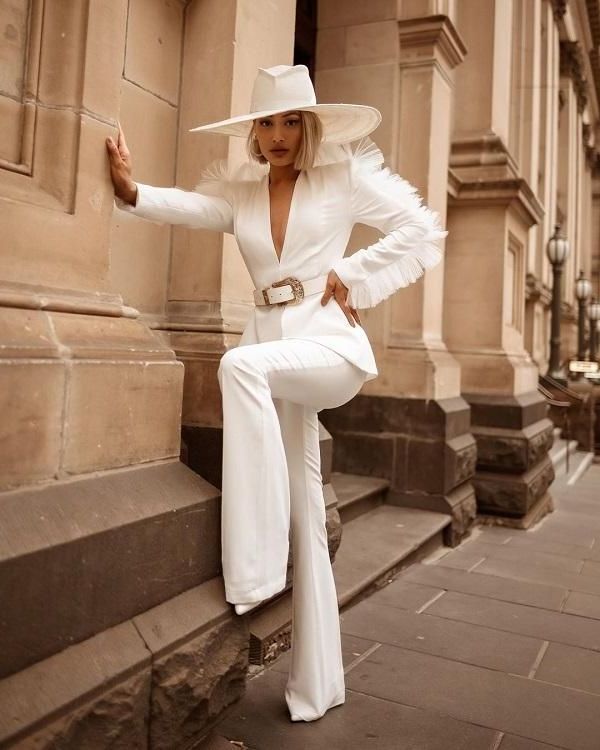 Studded Cream White Pumps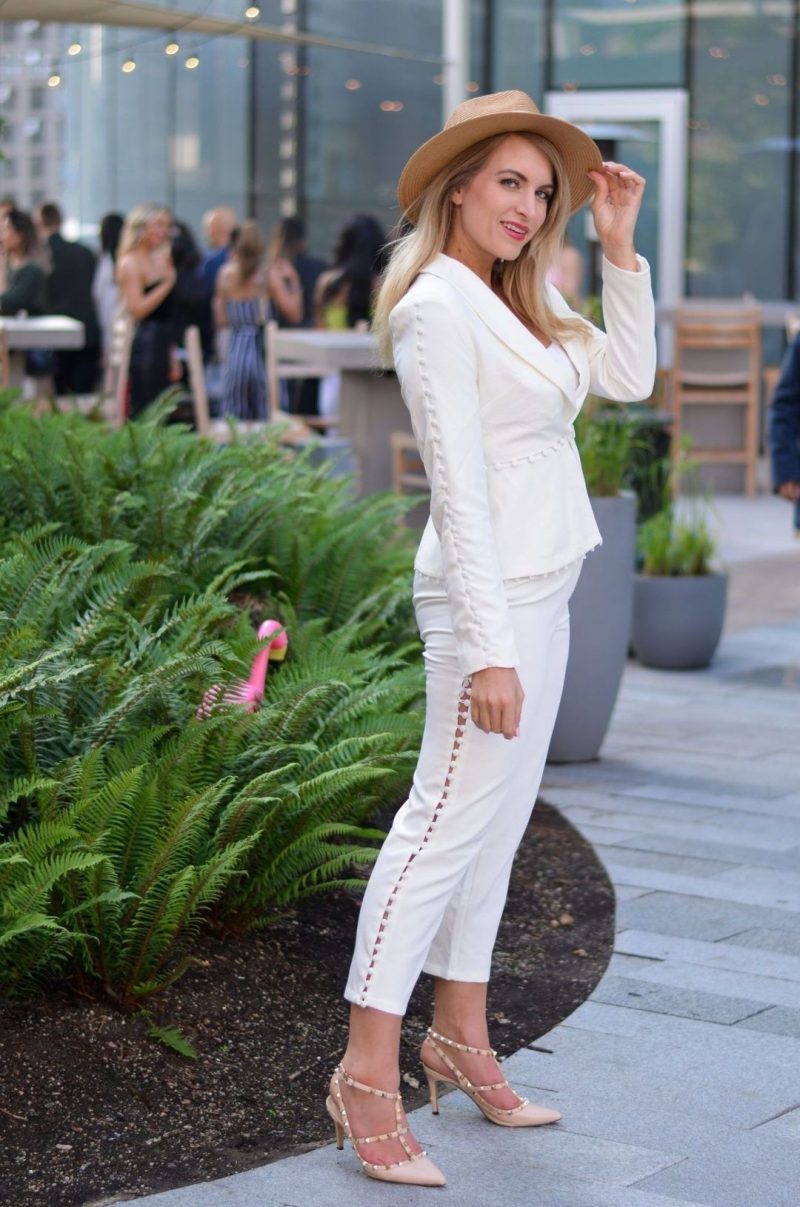 Light Brown Pumps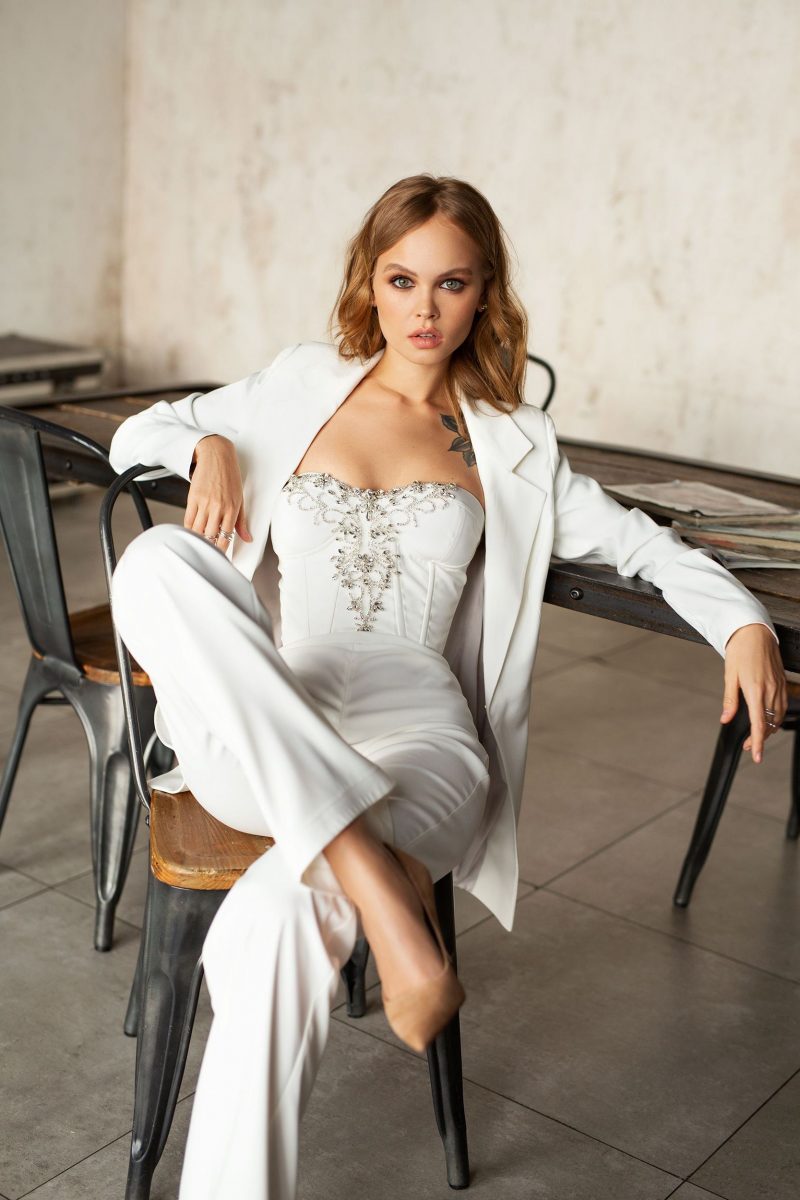 Silver Metallic Strappy Sandals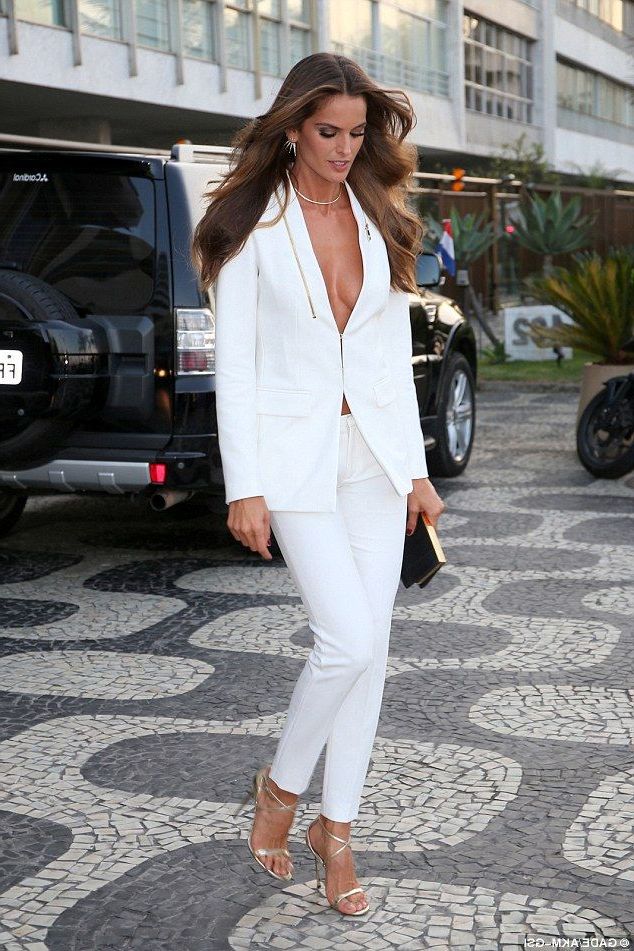 Patent Bronze Pumps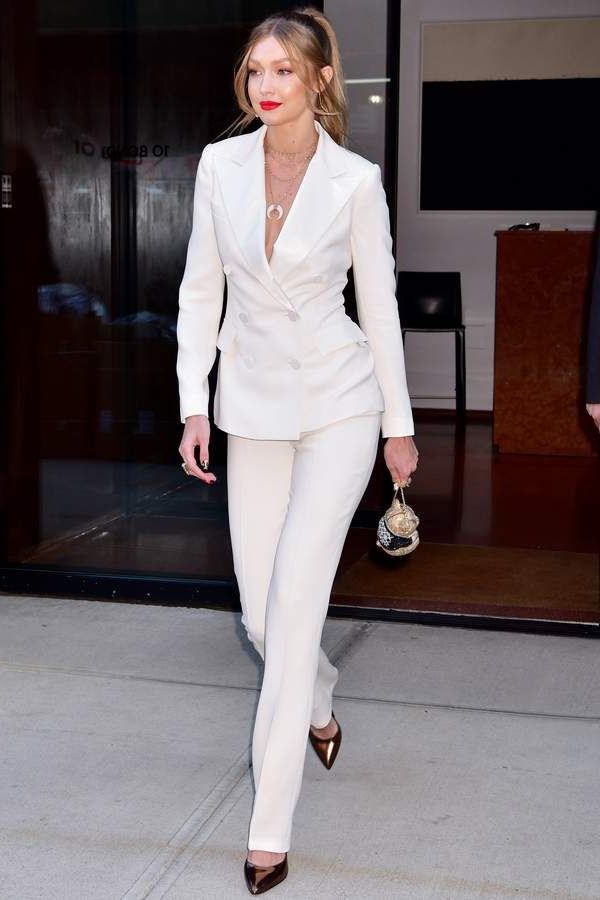 White Sneakers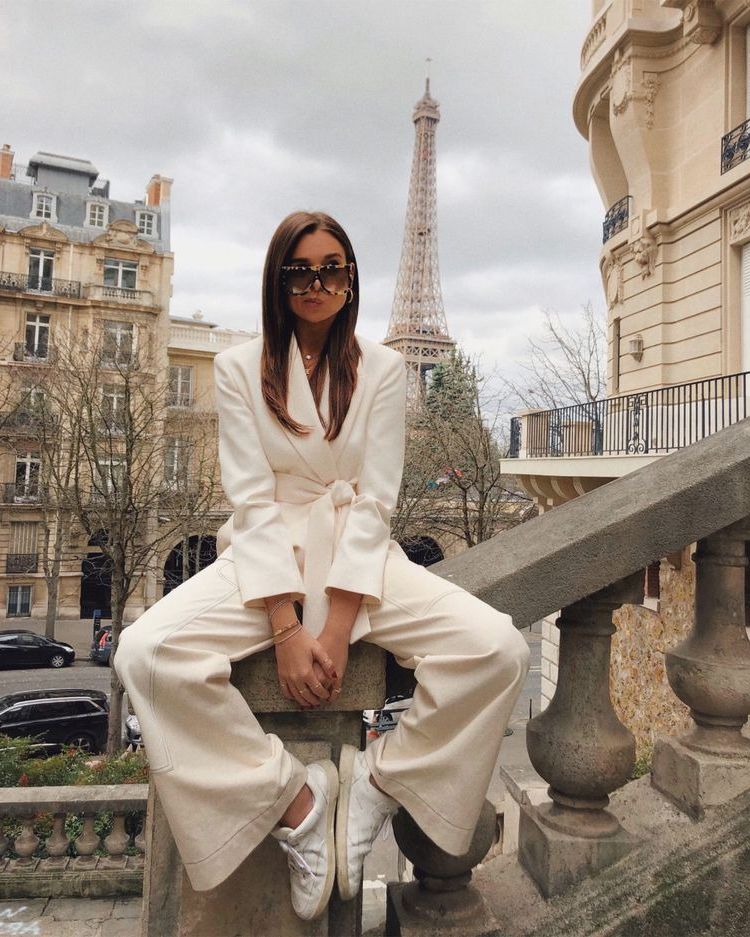 Cherry Red Sandals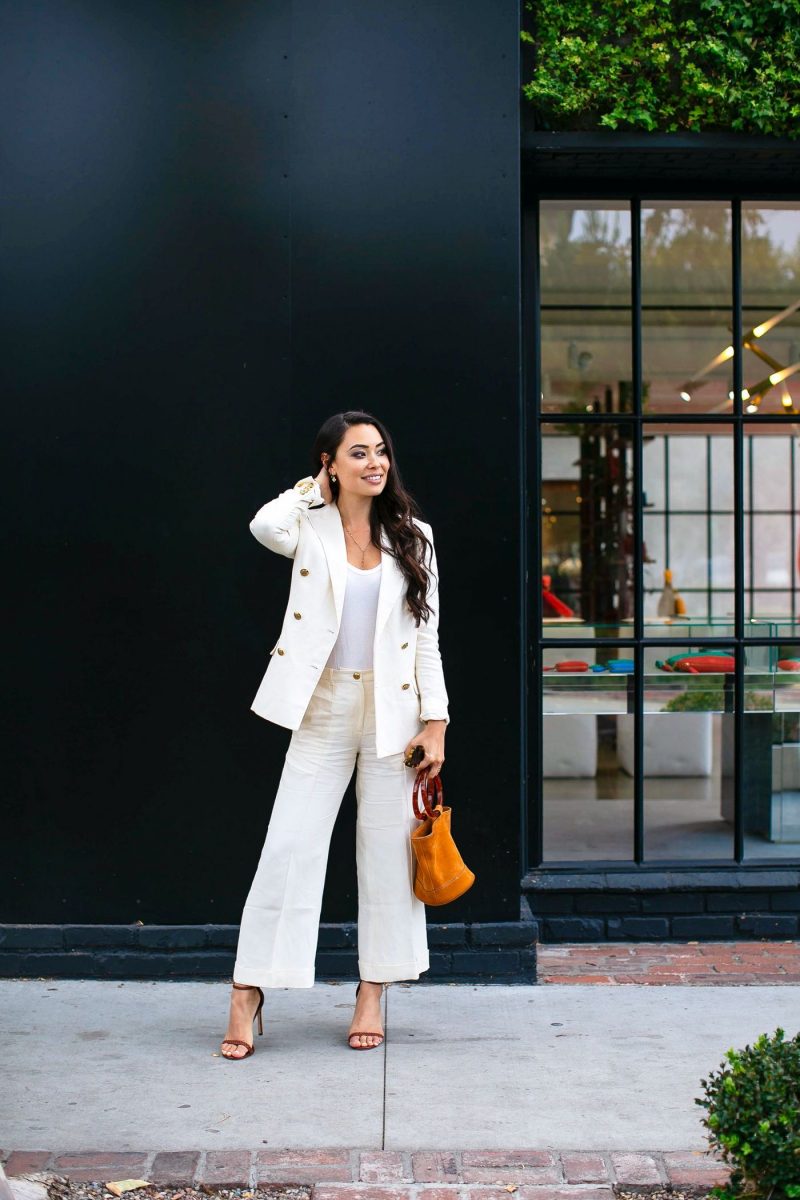 A spectacular festive look consisting of a classic snow-white pantsuit and white stilettos is perfect for those who want to keep things classy and rich. If you want to make things look dressy, yet relaxed, then go for white sneakers or colored booties.