I know this debate is timeless and we still have ladies who ask themselves, should bags match their shoes or not. In today's street style collection, I decided to show you these marvelous ideas on how and why should you or should not match your bag with shoes.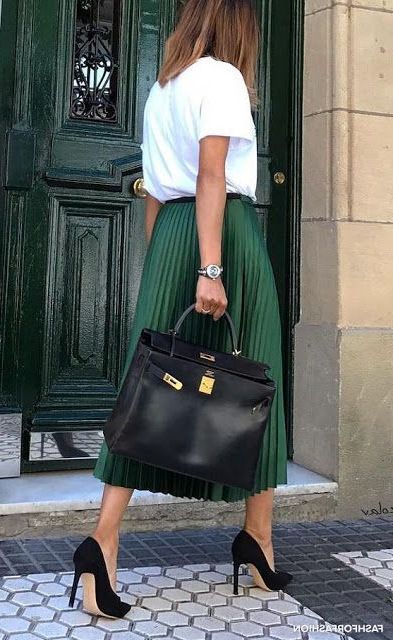 Buy Similar Here
We see suede heeled pumps worn with a dark-green knife-pleated midi skirt, white T-shirt in oversized fit. Complete the look by adding that black leather spacious bag.
This marvelous street style collection comes with amazing bags you are free to wear to work and parties. Every lady dreams of a bag that can ideally suit most of her looks. That's why men can find a bunch of bags in women's wardrobe, as every outfit needs a different bag to underline a lady's creativity and originality.
Believe me, women will keep on buying new bags. You can do nothing about it. In today's post, I tried to gather all my favorite bags and shoe matched and unmatched outfit ideas that are ideal for most occasions. Take a look through these images and let me know your thoughts.
The first style that popped into my mind is the day clutch. This design is also known as an envelope clutch. It completes the lady's everyday casual looks. It's big enough to carry all lady's must-haves that will be needed during the day. It can match with the same color shoes, but you can take a risk and mismatch it, just make sure that you have the accessory, jewelry, or clothing staple that comes with the same color.
Sure, if you need something glamour and elegant, then you better buy yourself a nice evening clutch. It's fashionable, chic, and ideal for evening gatherings. It comes in various shapes, designs, and colors.
If you having a short trip, then the best bag to take with you is a weekender. It is also known as a duffle bag. It's big enough to carry all your needed stuff.
My next favorite is a tote bag. This style is great for carrying all your must-haves during a day off or weekends.
The last, but not least style I wanted to mention is a small cross shoulder bag. This design is great for those occasions when you don't need to carry much stuff.
Backless loafers in black leather look pretty cool with that quilted black leather shoulder bag with a chain strap, add a beige trench coat, black tee and cropped blue jeans. Love the oversized shades: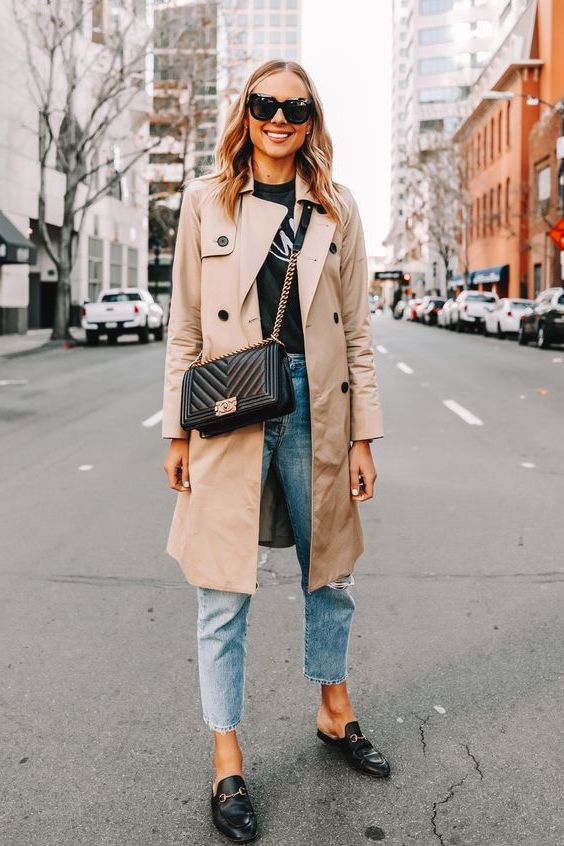 Buy Similar Here
Platform black leather Chelsea boots can be worn with the same color handbag, add a silk black slipdress, heavy black turtleneck, and a grey oversized wool coat: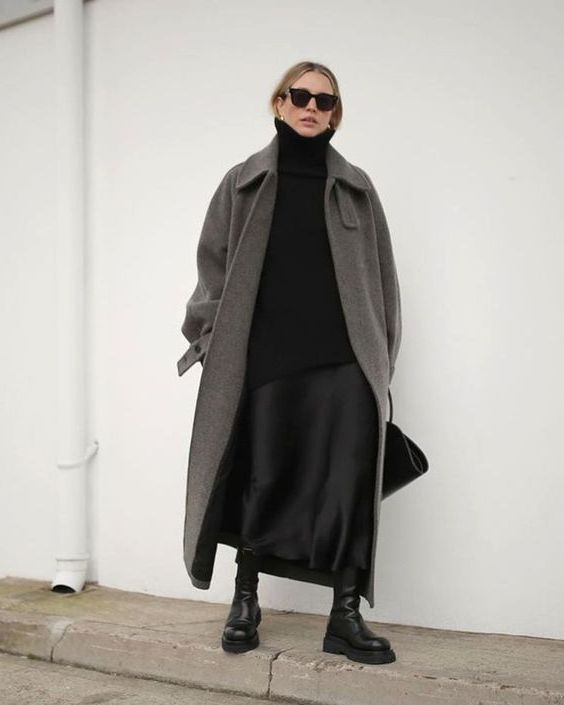 Buy Similar Here
We see a basic grey tee tucked in safari khaki midi skirt completed with beige flat sandals and a straw rounded tote bag. In love with these oversized sunnies: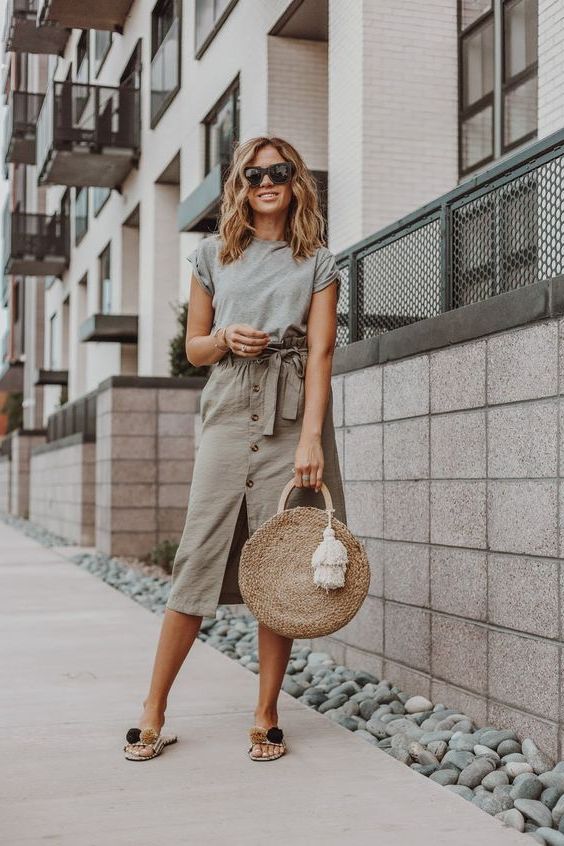 Buy Similar Here
A black bandeau top looks pretty cool styled with these paper waist bag mustard-orange culottes. Add mirrored sunglasses, white peep-toe mules and snakeskin printed box clutch: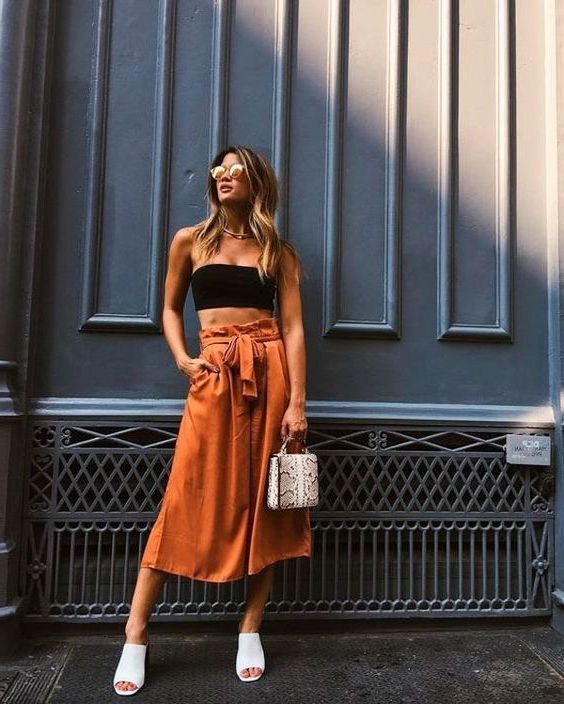 Buy Similar Here
We see a white-grey ribbed knit sweater, ripped denim shorts, and blush sneakers updated with a cream-blush cargo bag: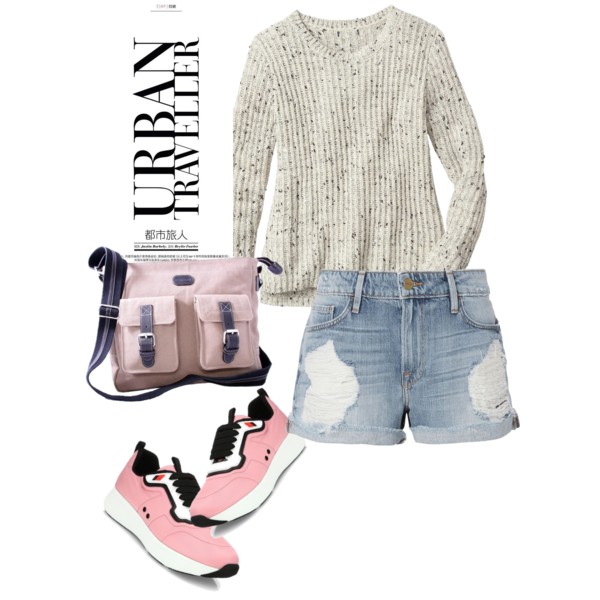 Buy Similar Here
An oversized polo-sweater looks awesome with boyfriend jeans and that white tote bag styled with white sneakers: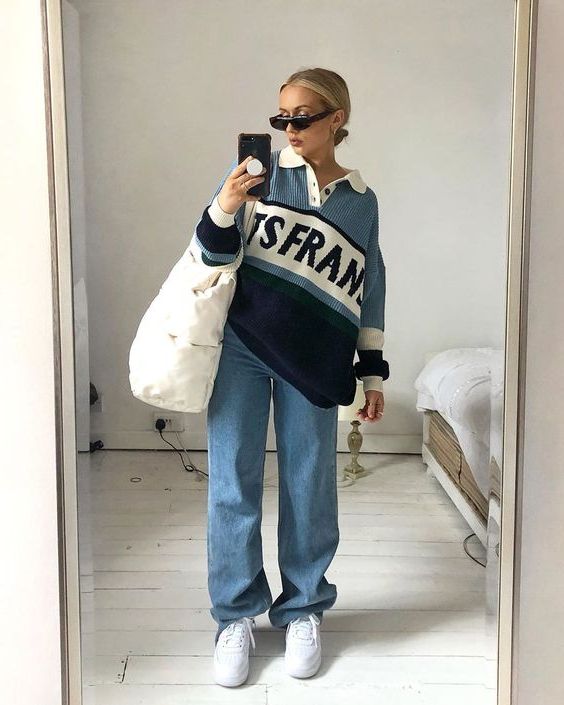 Buy Similar Here
Tartan printed bandeau top with sleeves is updated with denim shorts, white platform sandals and a white shoulder bag: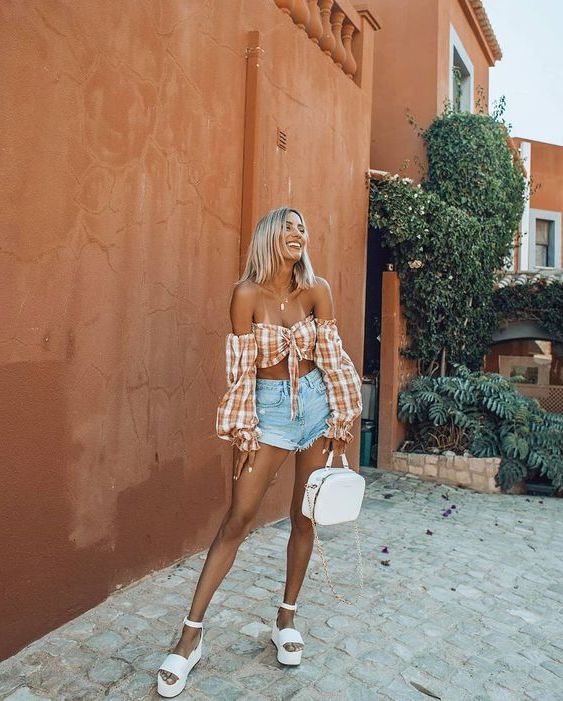 Buy Similar Here
A blush sweater will be a perfect match to this cream-blush midi skirt, grey-blush pumps, and that blush shoulder bag: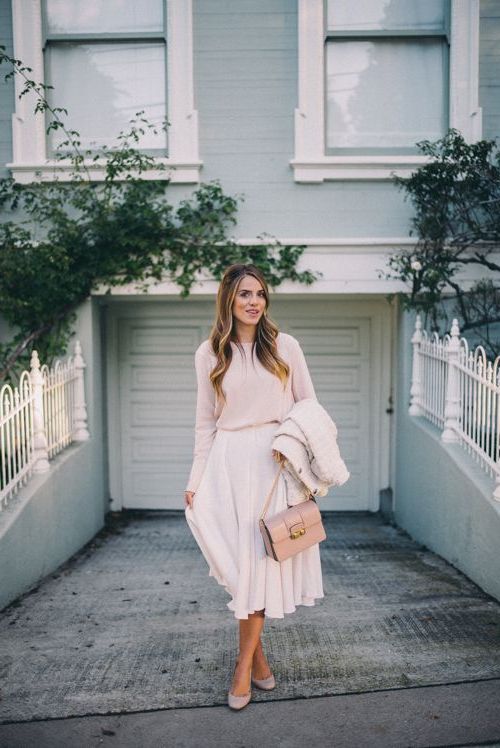 Buy Similar Here
A black bag with a chain strap looks cool with these block heeled boots in black: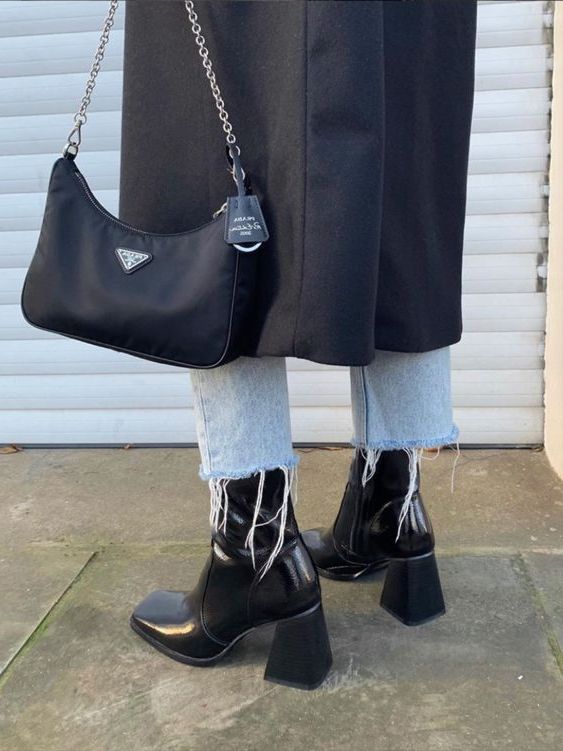 Buy Similar Here
A belted oversized top in light grey looks damn chic with gingham blush-white culottes, blush sneakers, and a blush cluth bag: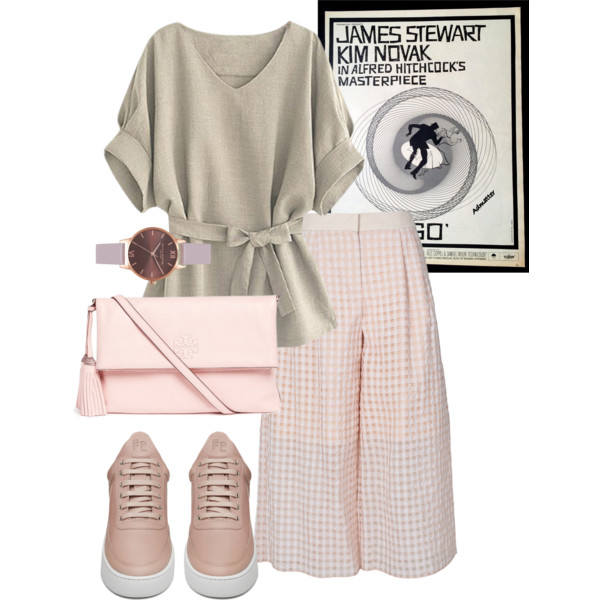 Buy Similar Here
Blush sneakers can be worn with a tartan skirt, blush hoodie and a yellow cargo bag: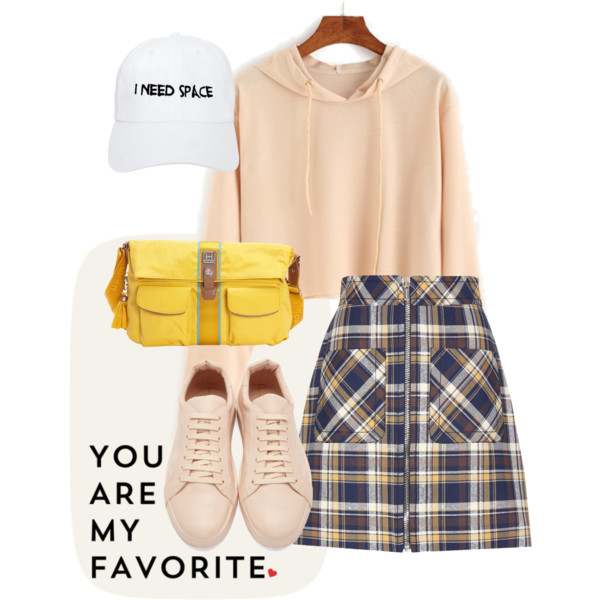 Buy Similar Here
A beige blazer in oversized fit can be layered over a black tee tucked in denim shorts, update this style by adding a black leather clutch bag and sock boots in black suede: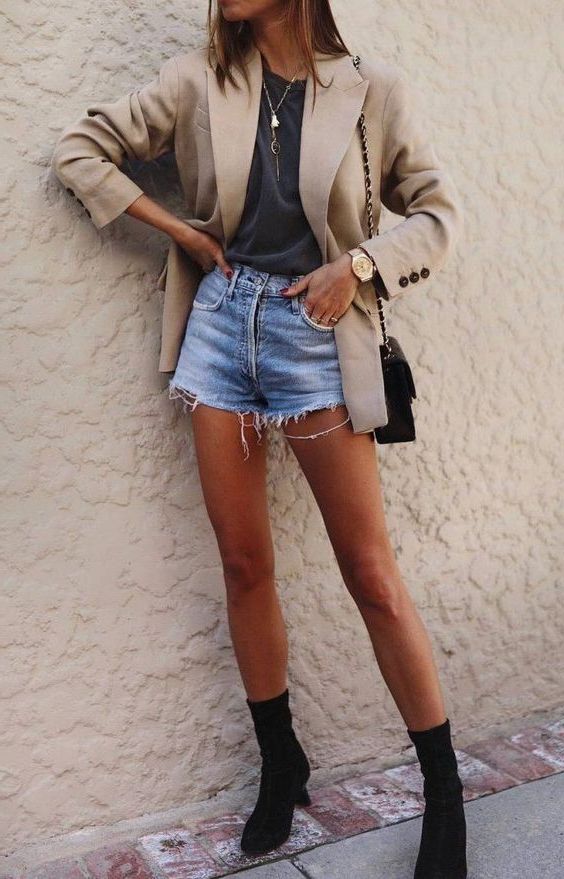 Buy Similar Here
In love with these yellow boots worn with a double-breasted skirt and a beige shirt, complete the look by adding cool shades and yellow leather shoulder bag:
Buy Similar Here
All in white can be an answer: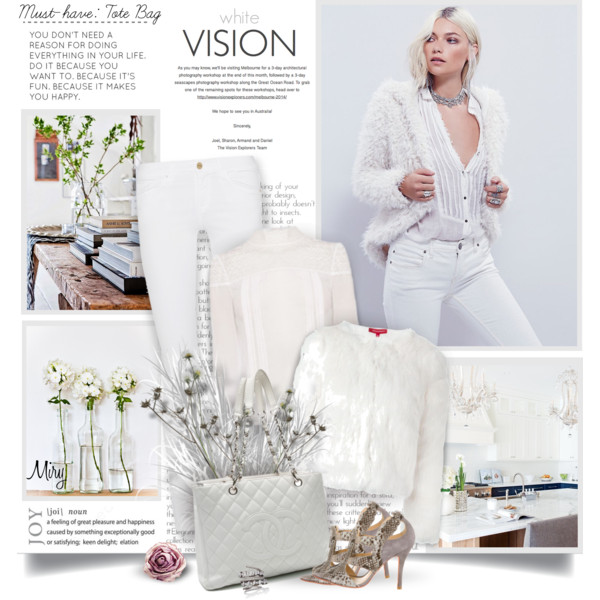 Buy Similar Here
A touch of flower-power! Go for an off-shoulder knitted top, denim shorts, pale blue crossbody bag in flowers and wedge espadrilles: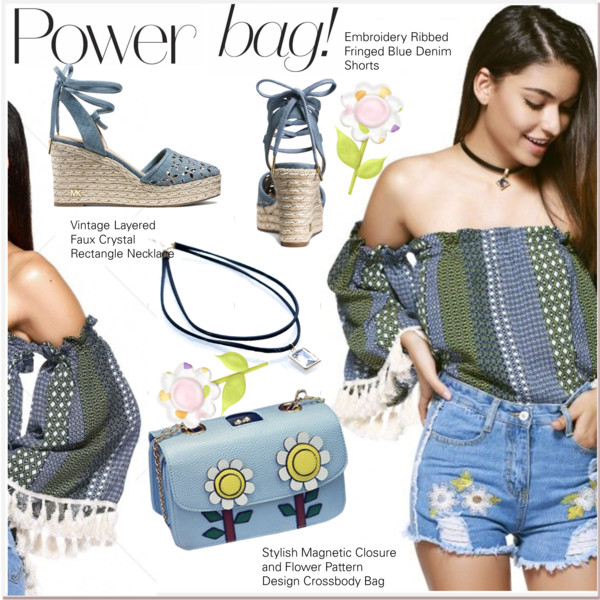 Buy Similar Here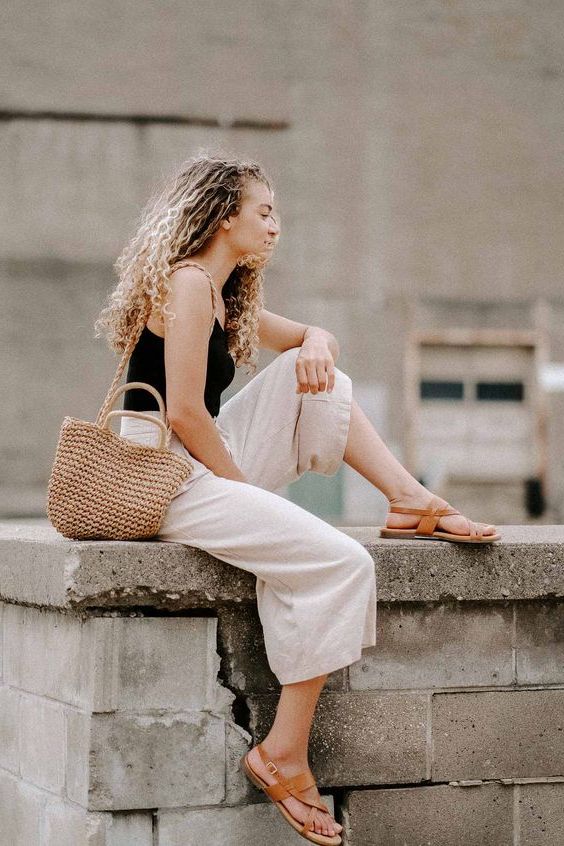 Buy Similar Here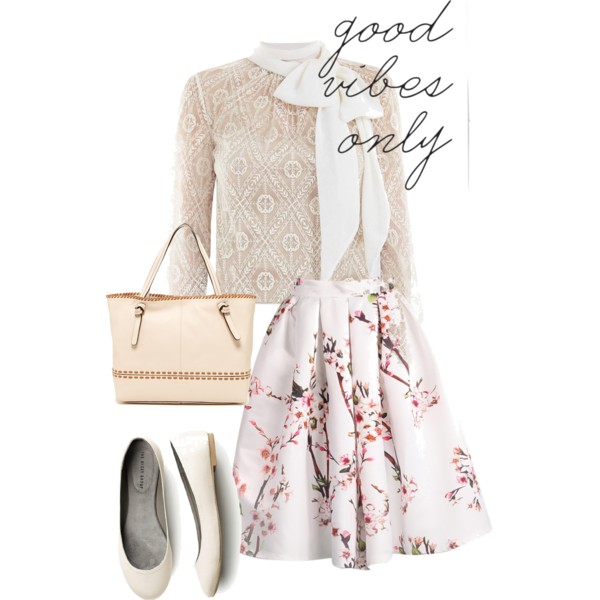 Buy Similar Here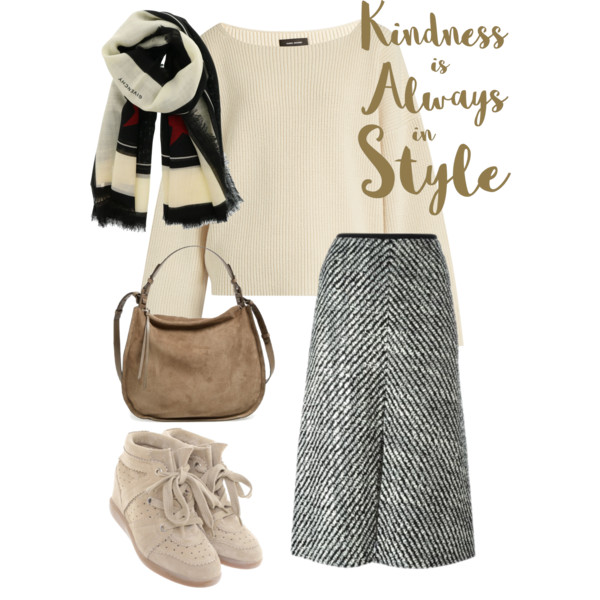 Buy Similar Here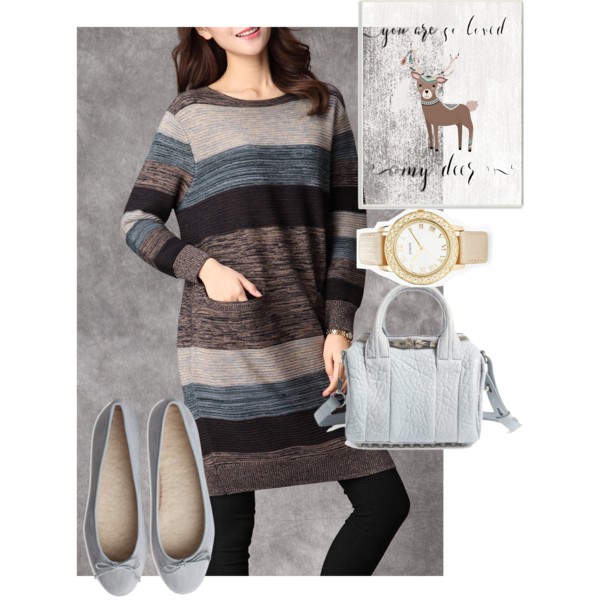 Buy Similar Here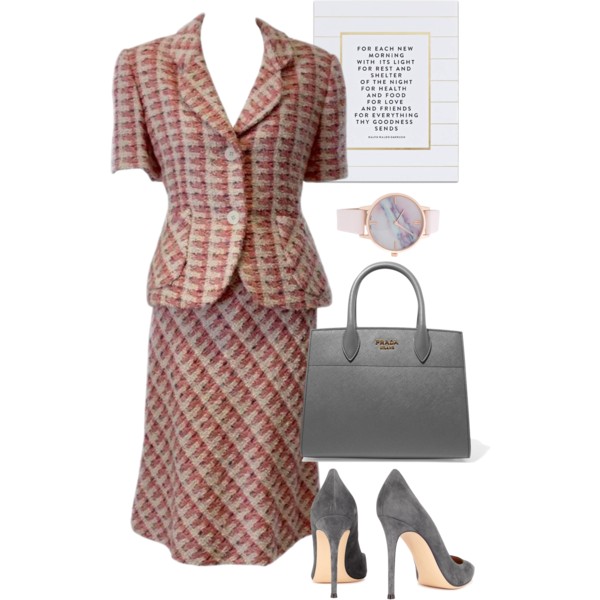 Buy Similar Here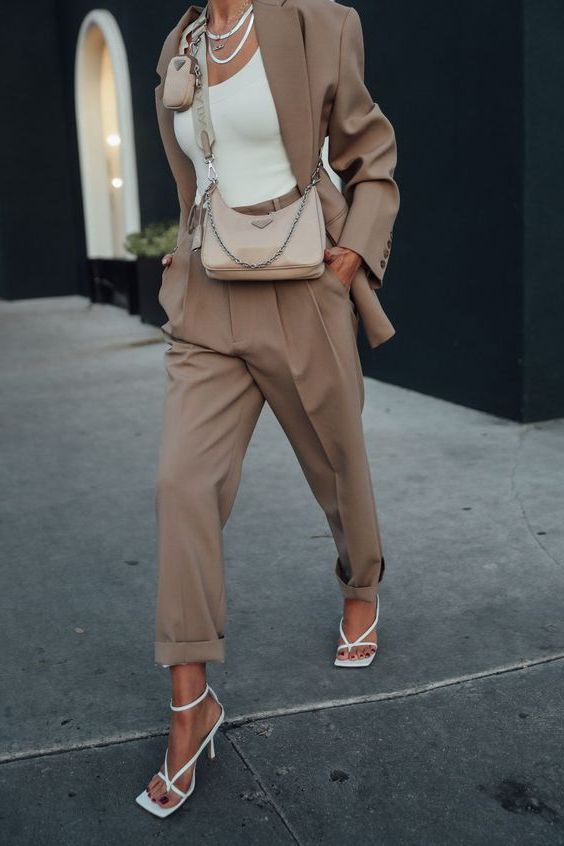 Buy Similar Here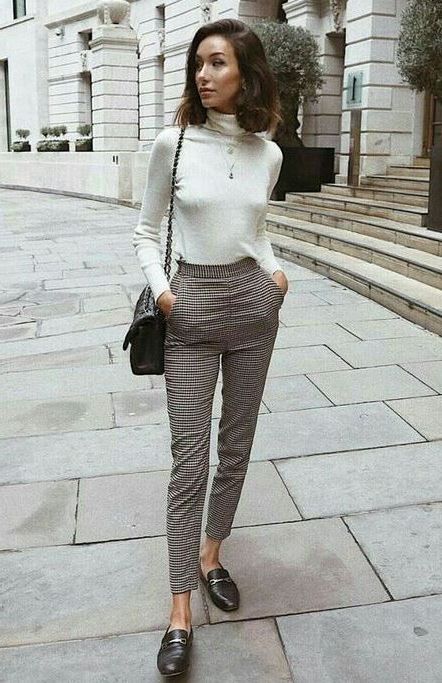 Buy Similar Here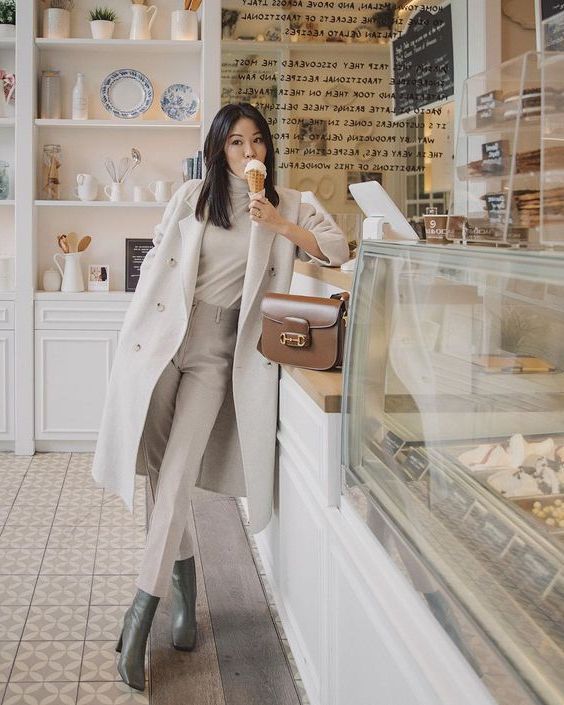 Buy Similar Here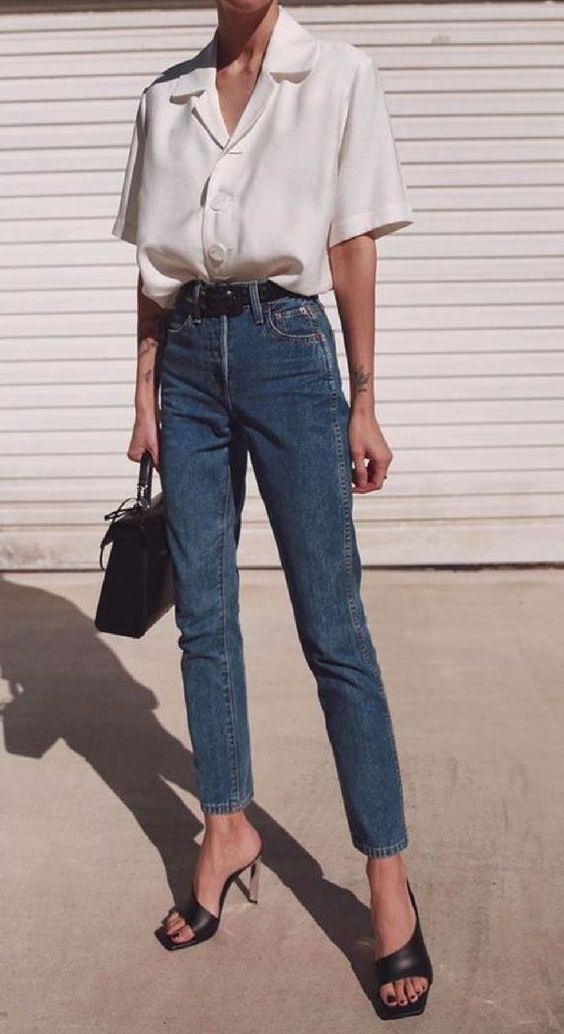 Buy Similar Here
Another all in white OOTD, we see an oversized sweater, slipdress and white sneakers completed with a white bucket bag: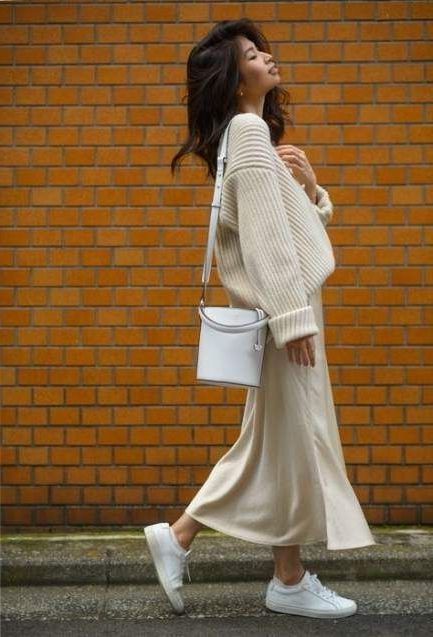 Buy Similar Here
Buy Similar Here
How about choosing this camel coat, a black roll-neck sweater, red shoulder clutch bag, and black skinnies completed with color-blocking pumps: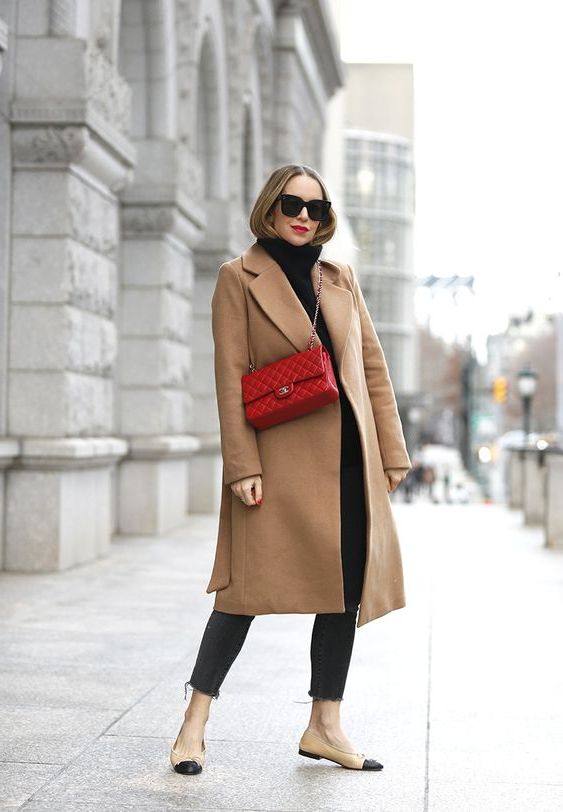 Buy Similar Here
A green tartan skirt suit will be an ideal choice to style a striped black-white sweater with white sneakers and a straw rounded bag: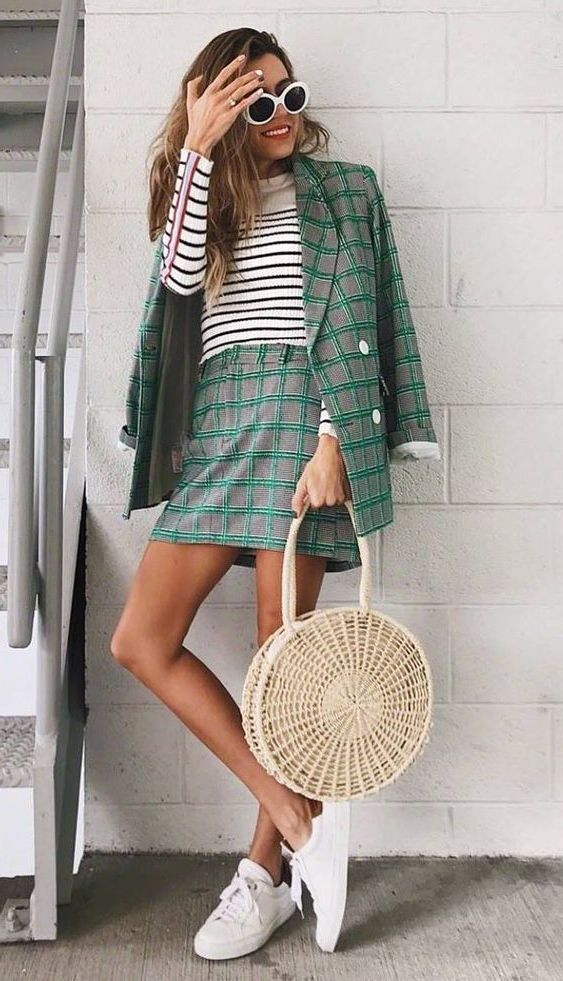 Buy Similar Here
A ribbed knit blush sweater is paired with white cropped pants and H sandals in brown styled with a brown leather bucket bag: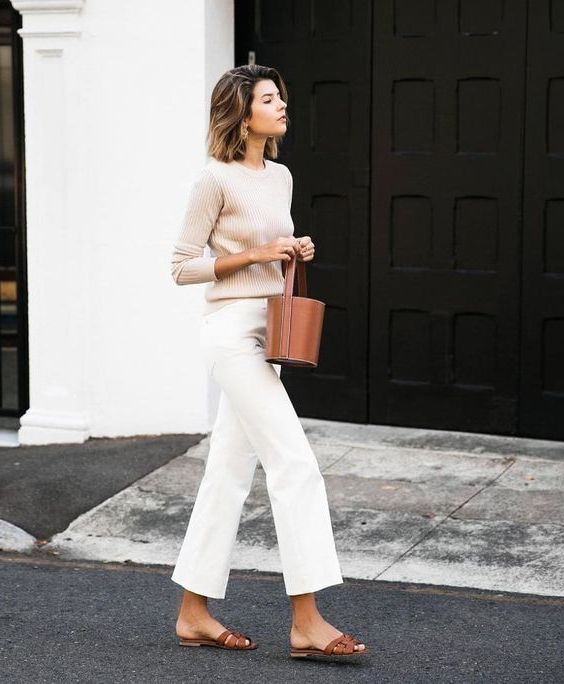 Buy Similar Here
A multicolored clutch bag ideally matches these multicolored flat sandals styled with black leather culottes and jacquard print sleeveless top: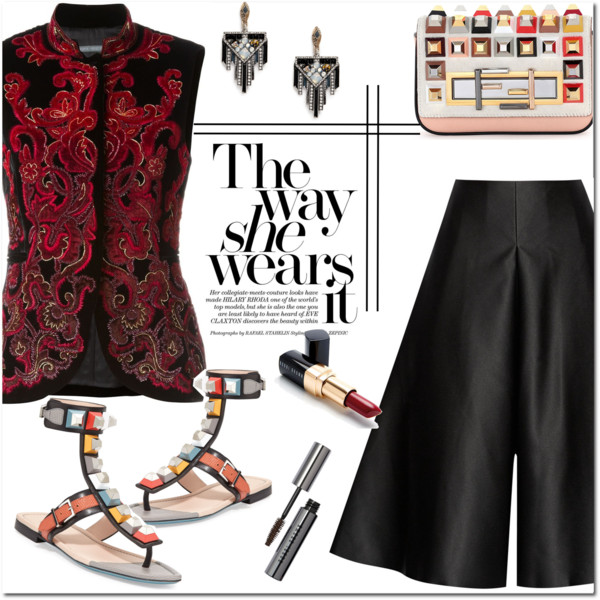 Buy Similar Here
What you think of these pieces styled together? Love the camel coat worn with a turtleneck sweater-dress embellished with golden buttons, add camel leather ankle boots and a camel bag embellished with grey fur: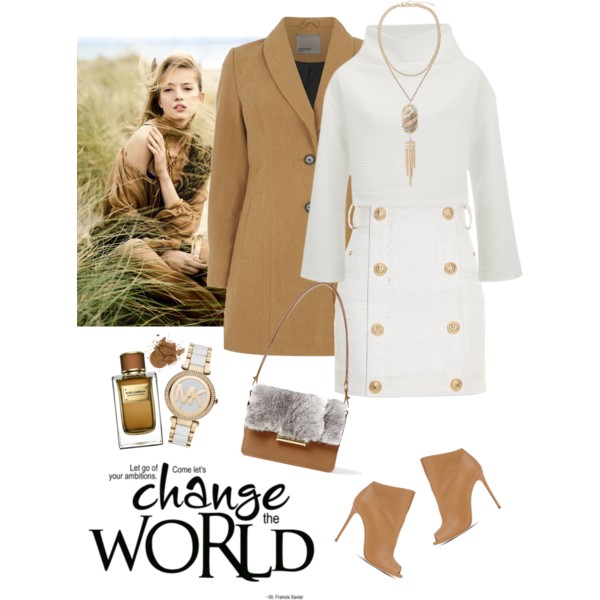 Buy Similar Here
All in black, why not? Love all these items: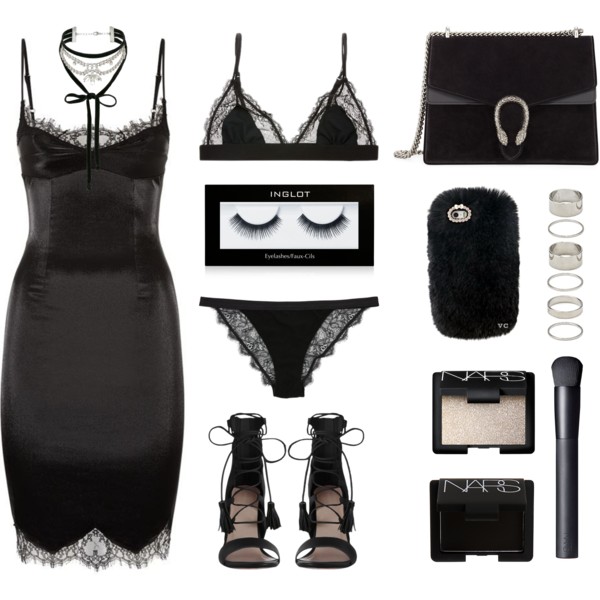 Buy Similar Here
A pink sleeveless blouse looks hot with a black pencil skirt, black lace pumps and color-blockiong handbag: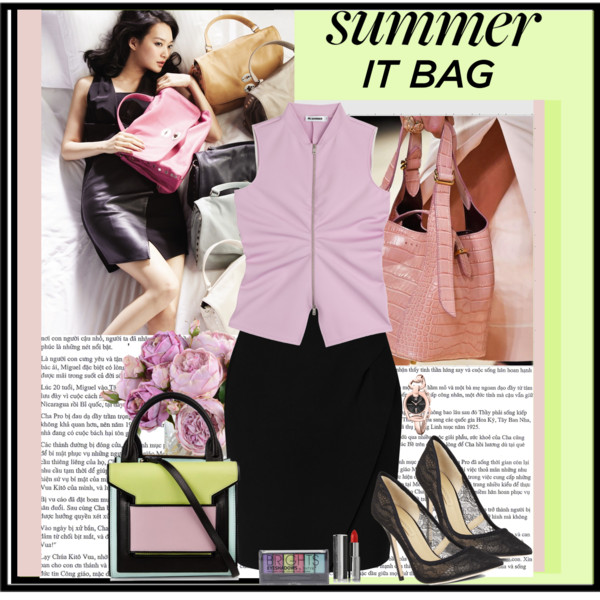 Buy Similar Here
A sleeveless cream-white slim dress can be updated with a lace white clutch bag and platform heeled beige sandals, a lovely look for cocktail parties: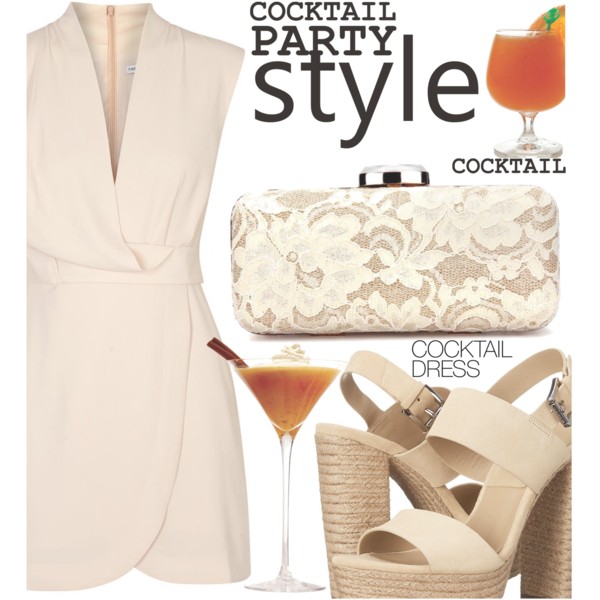 Buy Similar Here
Black sliptank top with spaghetti straps looks damn hot with a black midi skirt, strappy heeled black sandals, yellow clutch bag and marble print oversized cat-eye sunglasses: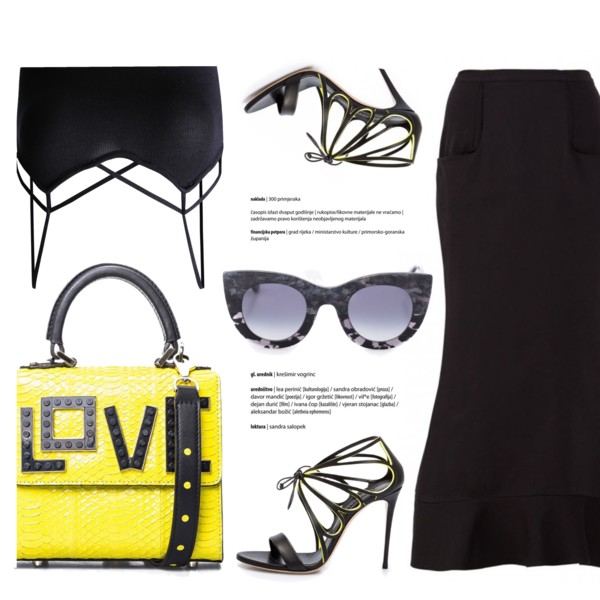 Buy Similar Here
If you are into casual looks, go for this white tee, front-buttoned denim skirt and cool black slip-on shoes, update this style by adding a white milk shoulder clutch bag: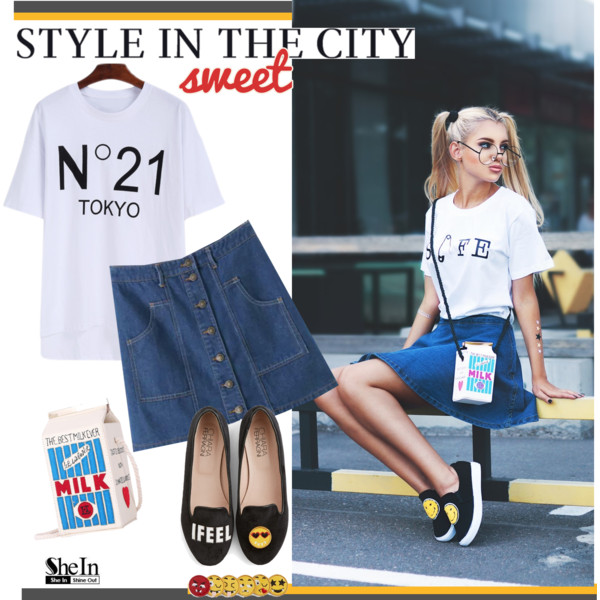 Buy Similar Here
A cream-white sweater-dress in abstract black lines is styled with black leather tall boots, a black scarf and a black leather biker jacket: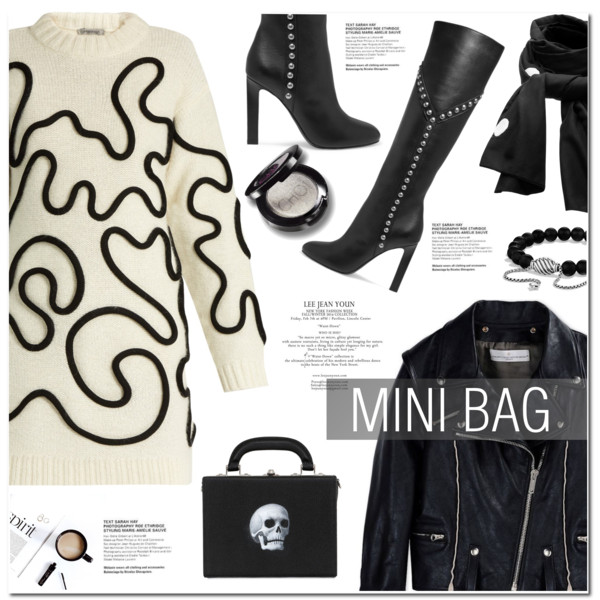 Buy Similar Here
A quilted red leather handbag can be worn with glossy red pointed-toe pumps, abstract print pink sheath dress and a bright-yellow blazer: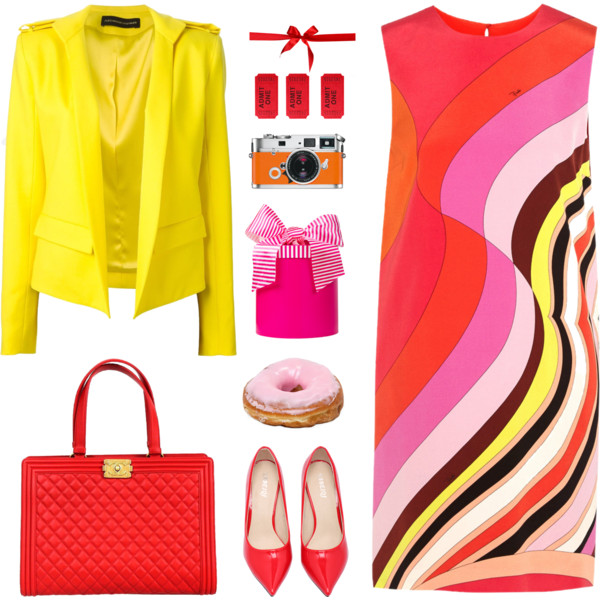 Buy Similar Here
Cream-white romper in linen looks pretty chic and funky styled with star-fish thong sandals and striped cream-white tote bag: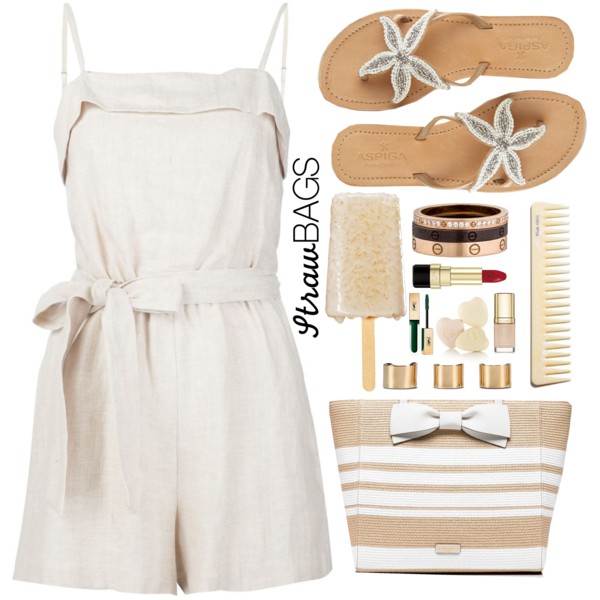 Buy Similar Here
We see a denim dress, grey-silver tote bag, black Chelsea boots and a grey wool coat: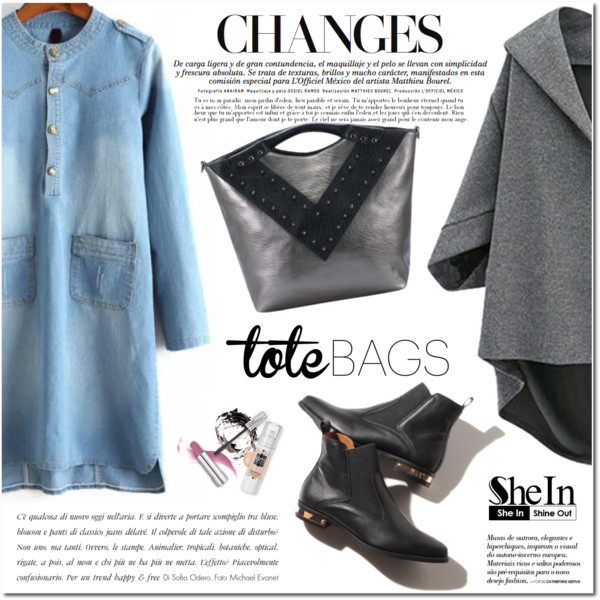 Buy Similar Here