It looks like we all into tall boots this year! I see lots of ladies wearing this footwear in the streets combined with trendy clothes and accessories. I am here to show you my favorite outfit ideas you can create with these stunning shoes.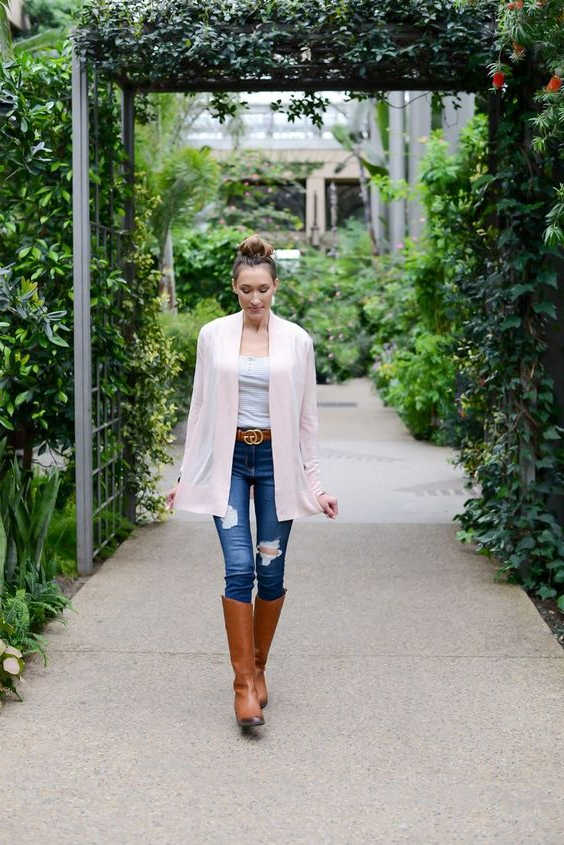 Buy Similar Here
We see brown leather tall boots look awesome with ripped skinny jeans in blue teamed with a white top and white kimono jacket. Casual combination for day offs and weekends.
Yes, you can see women wearing them with pleated skirts, jeans, classic dressy pants, joggers, and many other functional and eye-catching clothing pieces. In other words, tall boots are an absolute staple, that can easily turn the head of every fashion girl.