Today's topic is about ways how to tuck pants or jeans into boots. No matter if it's raining, snowing or you simply want to show off your boots, you definitely need to know how to tuck your jeans into them. Anyway, we are here to see fancy street style ideas to copy this year.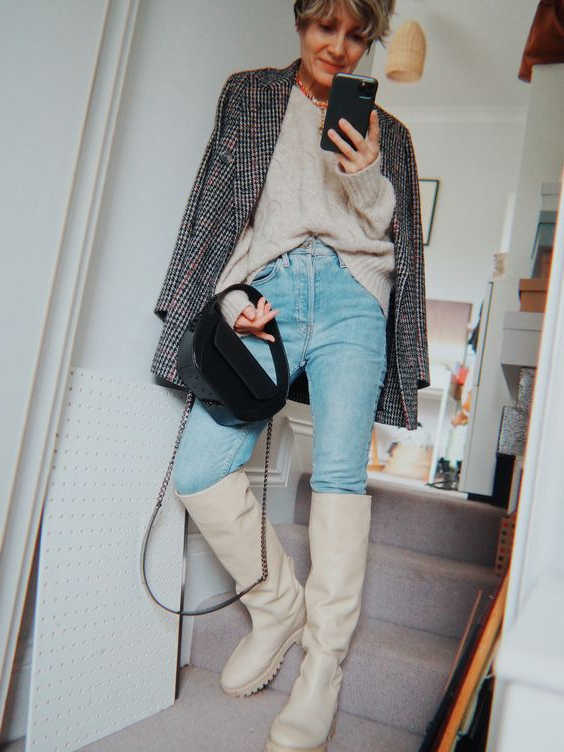 Buy Similar Here
We see a woman wearing a nice casual style for rainy days. She appears in a black-white Houndstooth print short coat draped over a cream grey sweater styled with blue jeans tucked in cream-white flat boots.
Some of you might find it an easy task, but in most cases, it can be a hard thing. There can be no space in boots to slide your jeans inside, or your jeans might appear slouchy and bunch up as you move. There are some easy tips and tricks to know how to tuck any style of pants into your boots.
Continue reading How To Tuck Pants In Boots 30+ Outfit Ideas To Wear Now