We are all into fashion trends and this time I want to draw your attention to the platform flat shoes and ways how to wear them now. This type of footwear is considered to be mannish, but thanks to the platform addition, they are now 100% appropriate for women.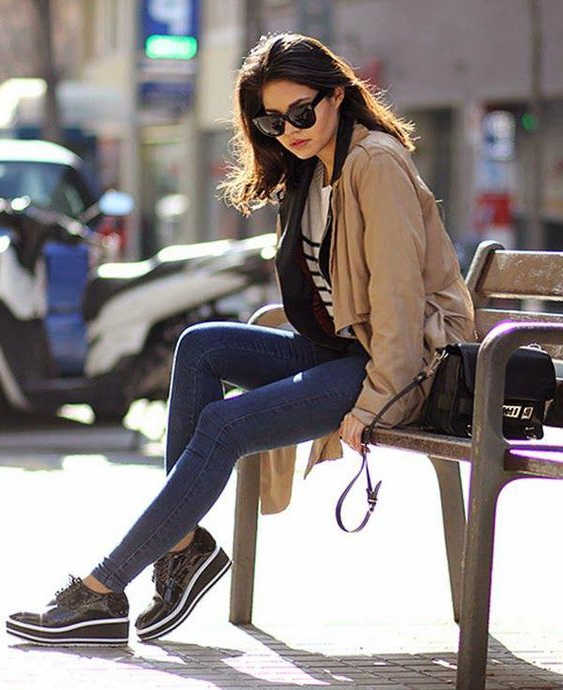 Buy Similar Here
Here we see a nice example of how to keep things chic and edgy. Go for a beige trench coat and team it with a black-white striped top, blue skinny jeans and black patent platform Oxfords.
Yet it's still considered to be a Tomboy style, but at least it looks a bit ladylike. In today's blog post I will show you some easy tips and ideas on how to wear this stunning footwear in real life.
Continue reading How To Wear Platform Flat Shoes My Favorite 22 Outfit Ideas