I think it's time to speak about striped fashion. In today's post, I want to share with you my favorite street style ideas on what shoes you can wear with striped clothes. You gonna see ladies appearing in striped garments completed with fabulous footwear designs.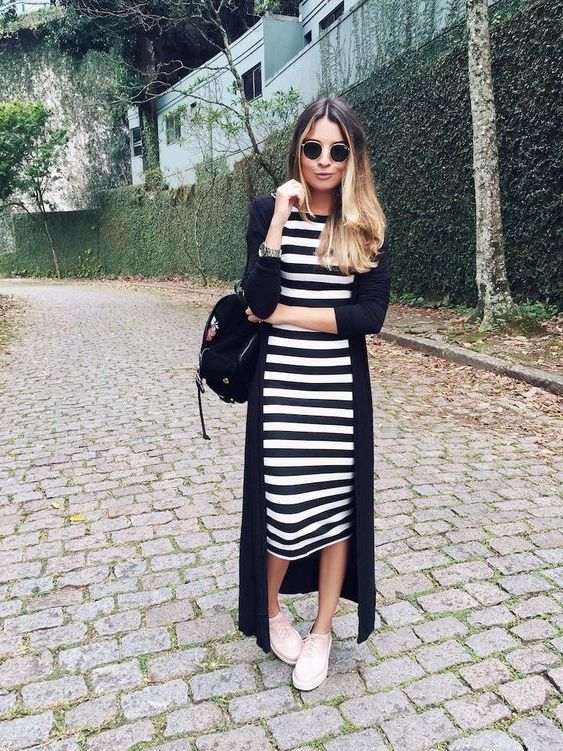 Buy Similar Here
We see white sneakers worn with a midi navy-white striped dress completed with a maxi navy cardigan. Update this look with rounded shades and a cool black backpack.
Yes, stripes are not a new trend, but this year we see lots of awesome ways how to make it look fresh and trendy on us. It's official, stripes are back in the world of fashion. If you are ready to experiment, then
you are more than welcome to look through these images. Don't forget to tell me your thoughts in the comments below.
This print is an ideal choice for those ladies who want to avoid monotony, but do not want to look too much vibrant. In today's fashion stripes appear in lots of colors, starting from pastel hues to basic white and black.
I am sure you gonna find amazing outfit combos in this compilation. No matter if you like wide or narrow stripes, you can wear absolutely any kind of color and size. This print can be placed on your favorite shirt, skirt, matching separates, dresses, shorts, and even on beautiful accessories.
I would recommend to try on multicolored stripes, as they are on-trend this year. Another great way to wear stripes this summer is to pair them with other prints. Hope you will find your favorite combos.
A multi-striped T-shirt is tucked in black-white striped wide cropped pants updated with ankle-strap espadrilles: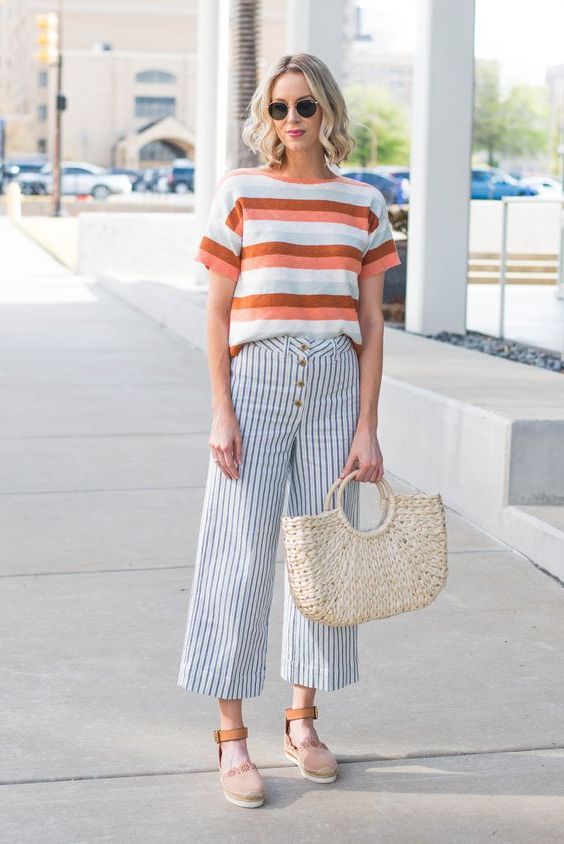 Buy Similar Here
A V-neck sleeveless tee is tucked in black-white striped shorts completed with strappy flat sandals. A perfect choice for summer vacation: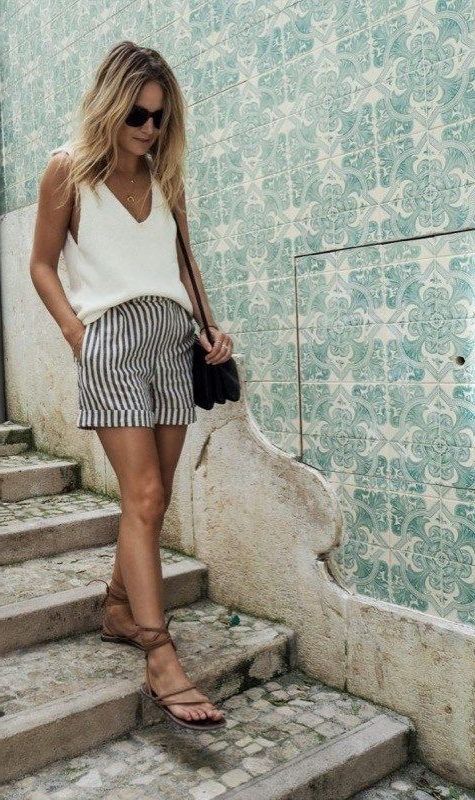 Buy Similar Here
Front-tied white top looks stunning paired with multi-striped culottes and strappy flat sandals, a lovely look for Italy vacation: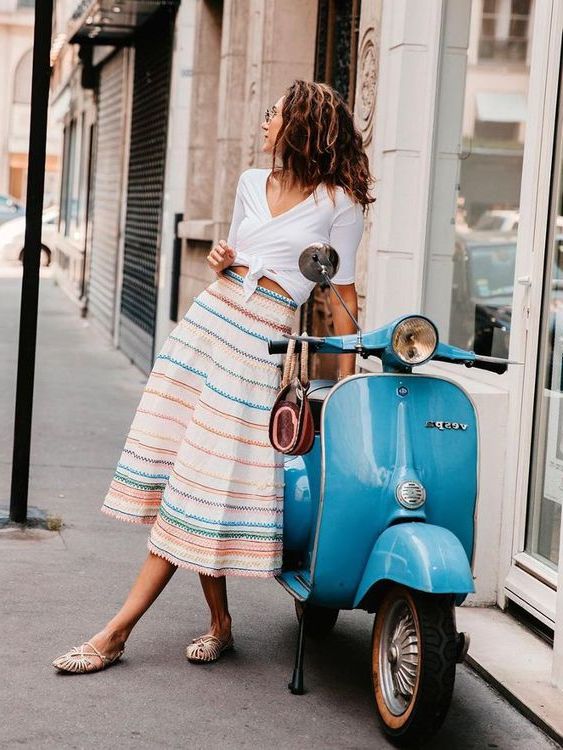 Buy Similar Here
A red-white striped jumper is tucked in paperbag waist shorts in white, complete this combo by adding strappy sandals with block heels: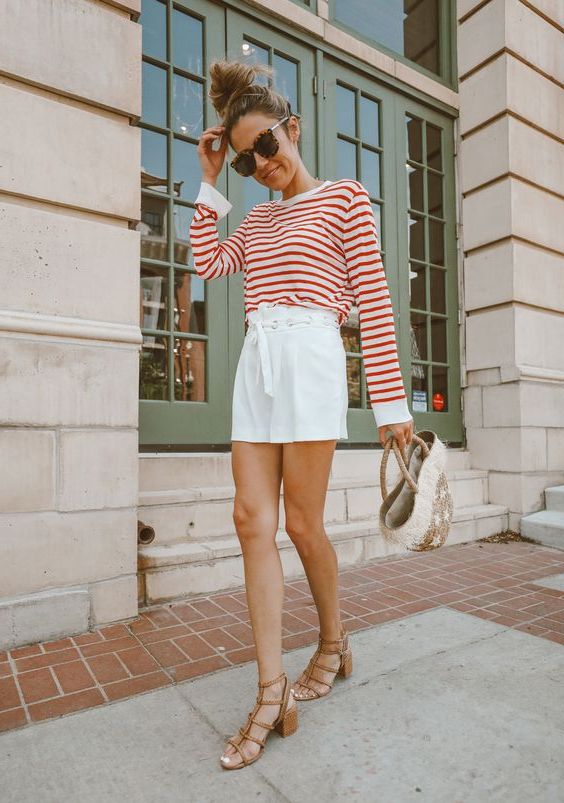 Buy Similar Here
Criss-cross sandals in nude are styled with slim jeans in wash blue and a grey-white striped shirt: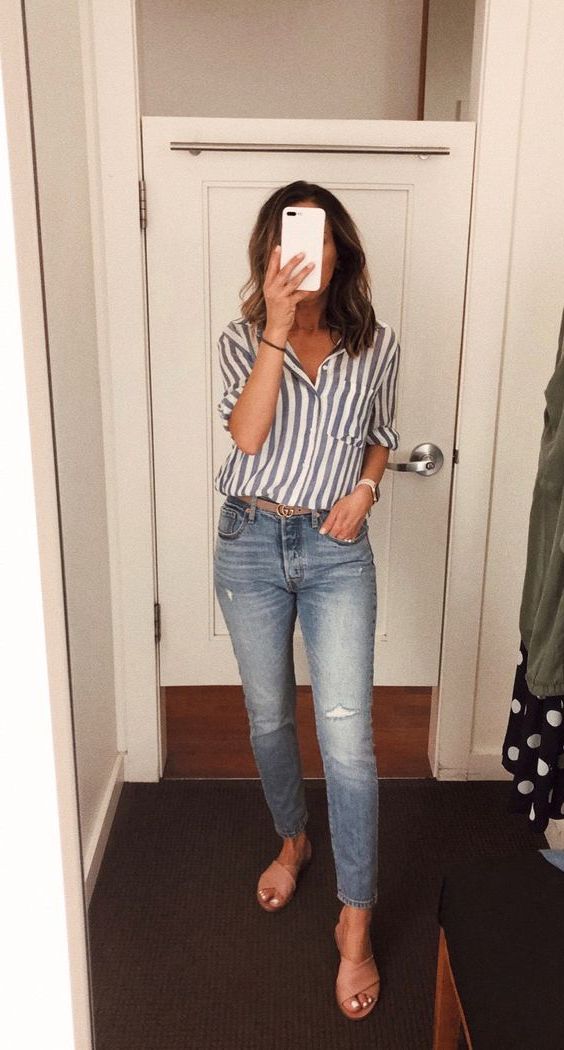 Buy Similar Here
Blush sandals in glossy look are completed with a red mini skirt and white-red striped shirt: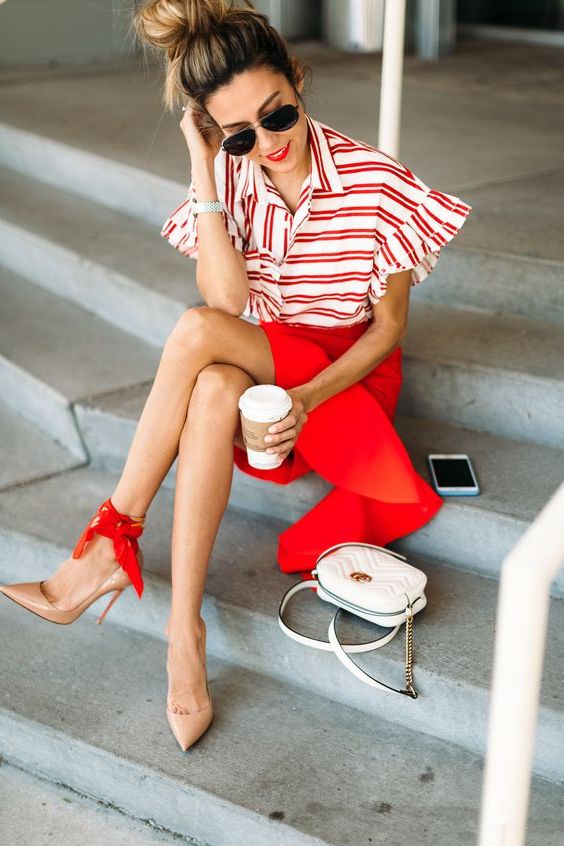 Buy Similar Here
A matchy-matchy look that consists of a spaghetti strap crop top and wide pants in black-white stripes is updated with heeled sandals: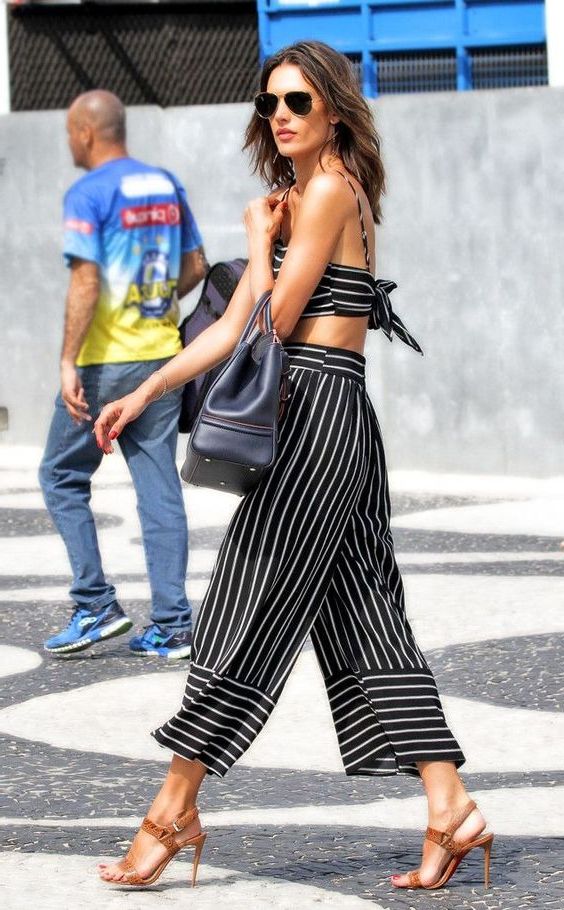 Buy Similar Here
A mustard-yellow sleeveless top is teamed with blue-white striped pants, complete the look bby adding yellow trainers: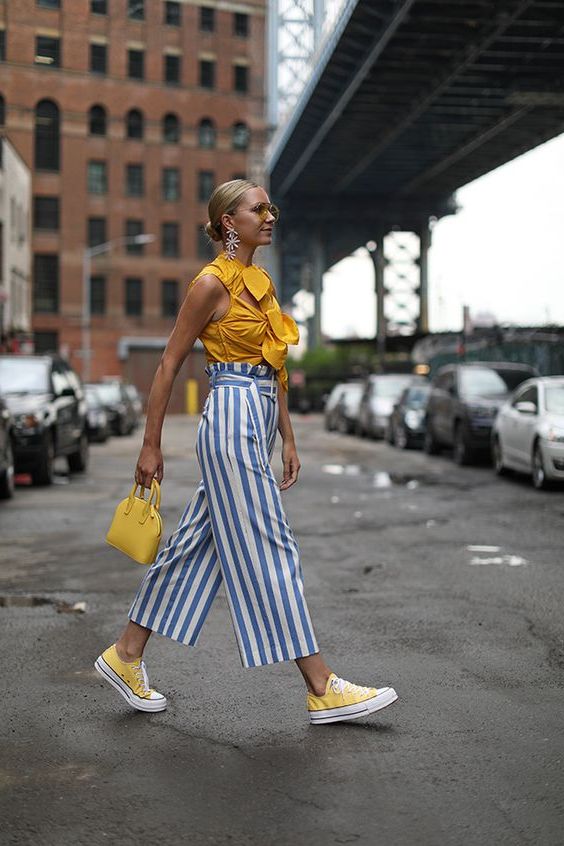 Buy Similar Here
Light-brown and white pants are feeling cool styled with a brown mohair sweater in brown color, u[date your style with open-back leather mules: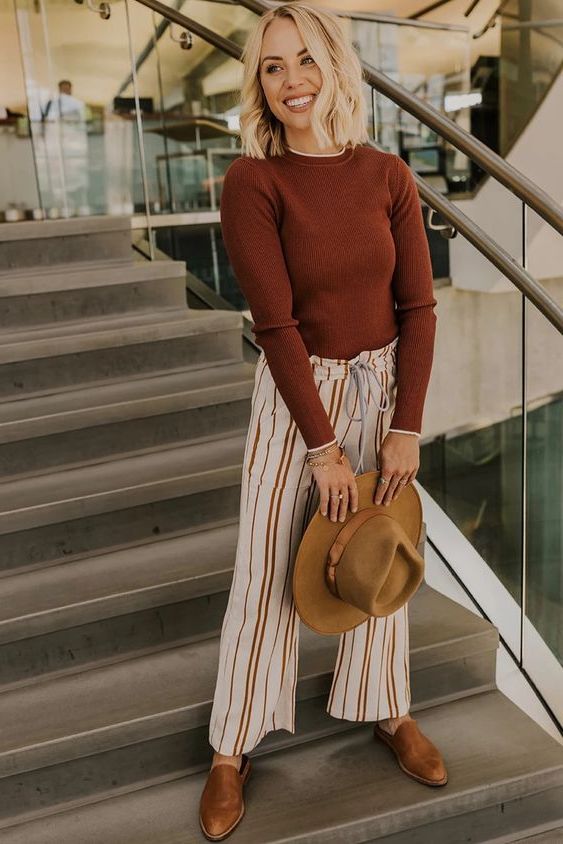 Buy Similar Here
A multistriped long dress can be used in various events: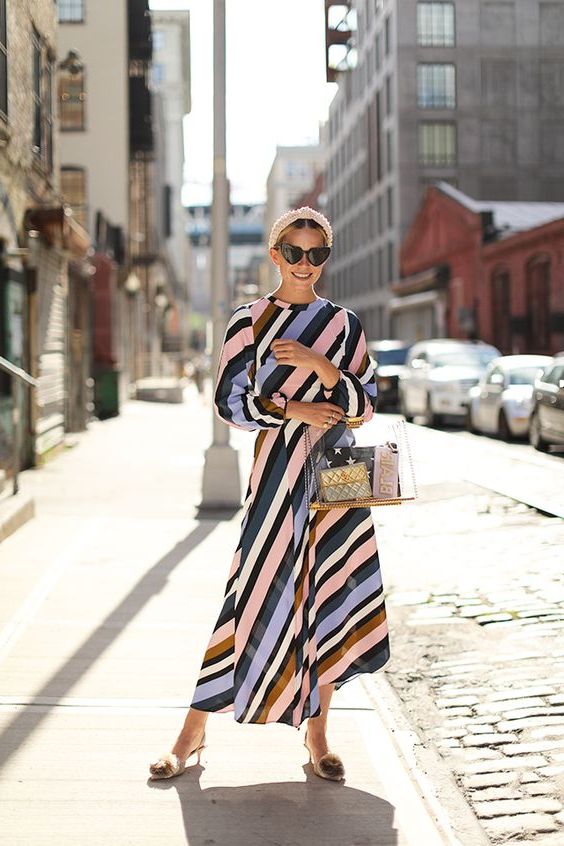 Buy Similar Here
What you say for these outfits, love the multistriped looks complete them with ice-cream:
Buy Similar Here
A multistriped oversized sweater is paired with ripped jeans and light brown leather boots: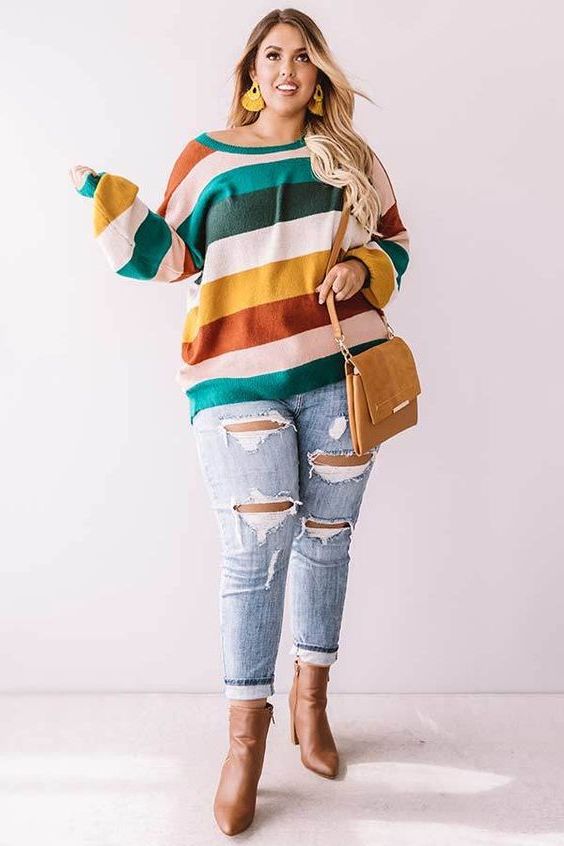 Buy Similar Here
Matching color print looks amazing! Go for a black-white striped top, black-white striped culottes and cream-white heeled sandals: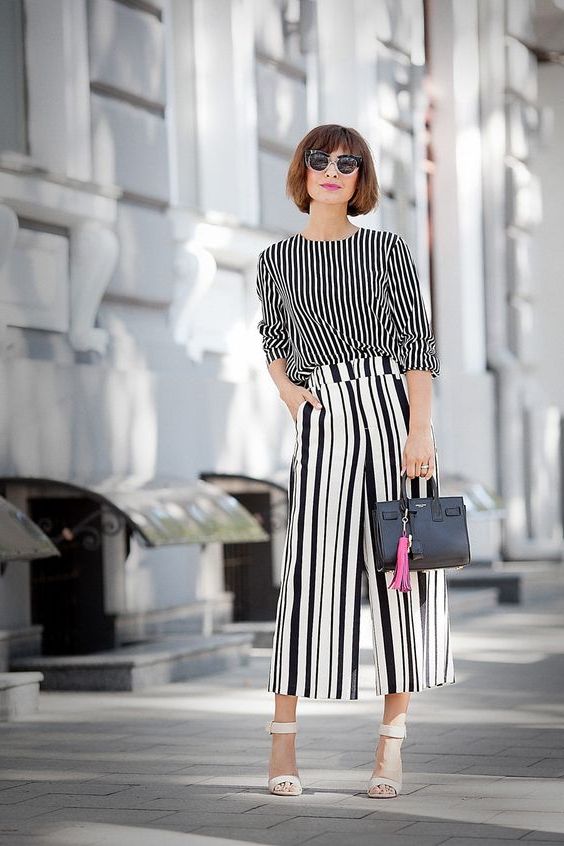 Buy Similar Here
The red-white striped top looks fresh and unique, try it on with a camel coat, ripped skinny jeans and red pumps: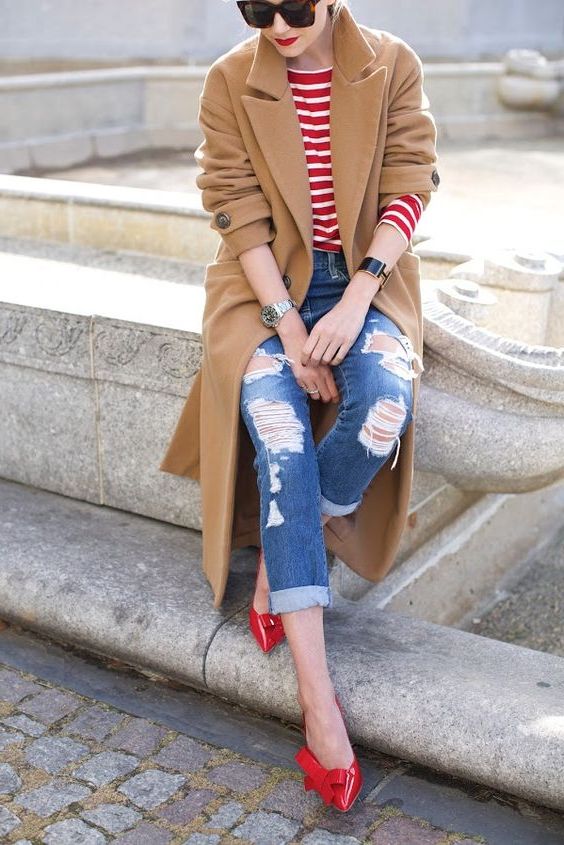 Buy Similar Here
Multistriped black-white culottes look pretty chic with a black slip tank top and heeled black sandals: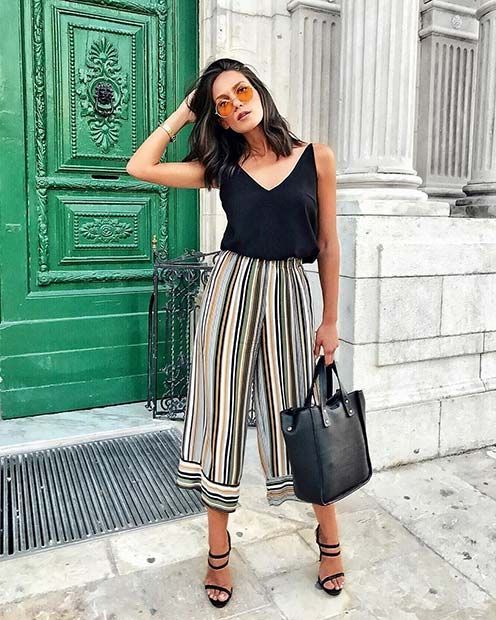 Buy Similar Here
Black-white colored leather pants are worn with matching striped pants and fur loafers: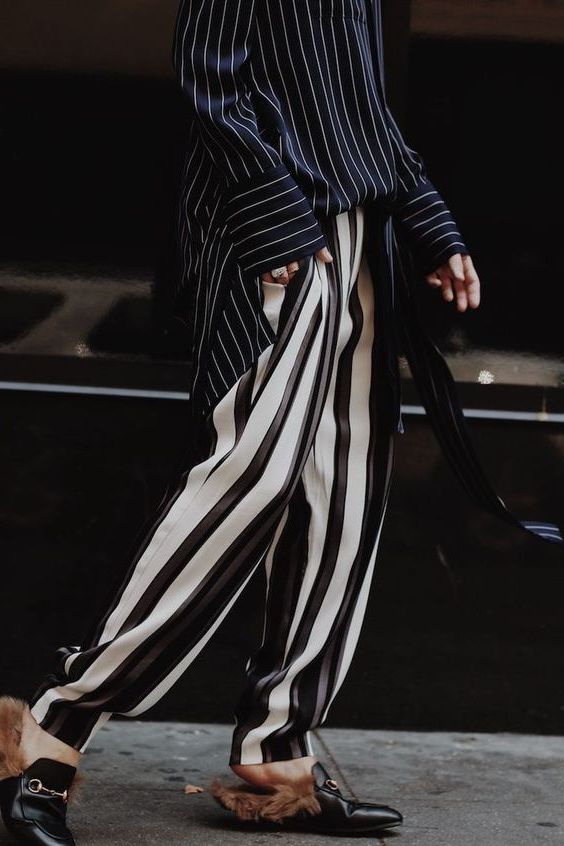 Buy Similar Here
Green-white striped top looks harmonioiusly chic with matching color table. Update this studress with sea breeze: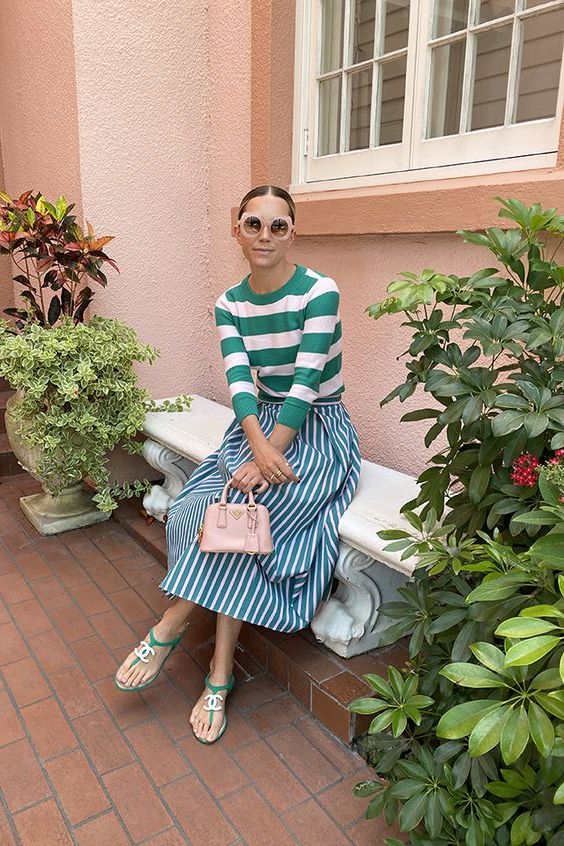 Buy Similar Here
Grey-white striped dress is updated with light-brown sandals and a straw shoulder tote bag: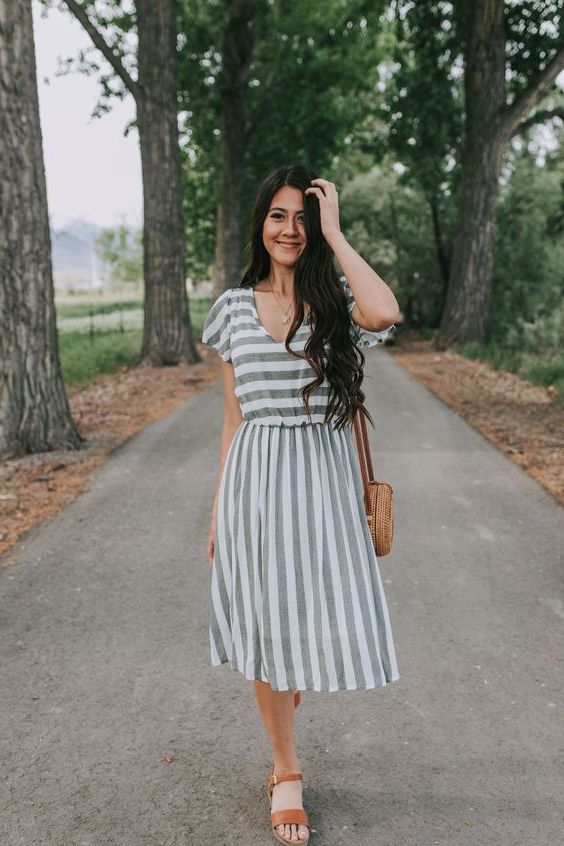 Buy Similar Here
Brown thong sandsals are completed with a multi-striped pants and a white crop-top: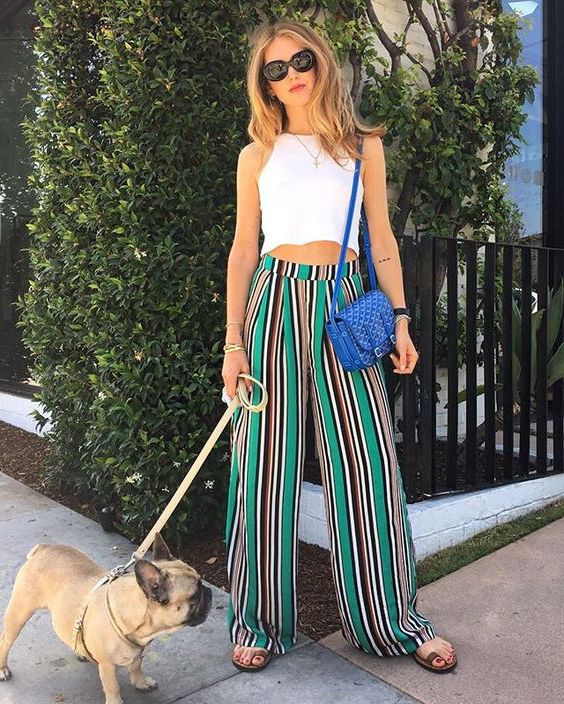 Buy Similar Here
An oversized multi-striped loose-fit sweater is completed with skinny jeans and checkered slip-on shoes: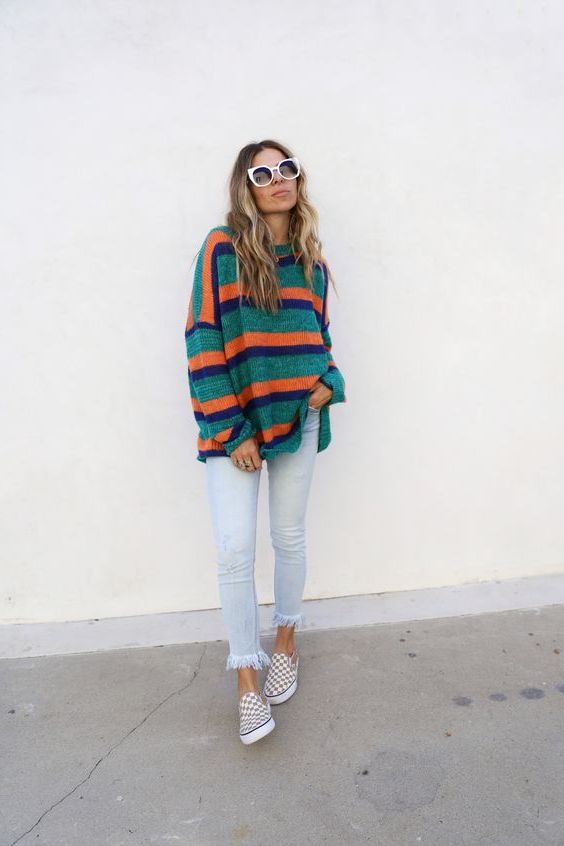 Buy Similar Here
V-neck white-blue striped sleeveless dress is compelted with strappy sandals and overszied sunglasses: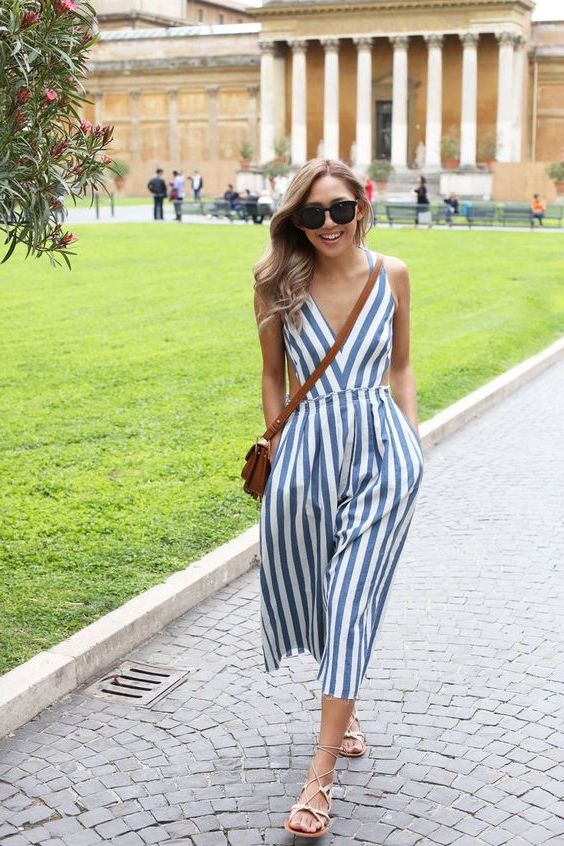 Buy Similar Here