Today's blog post is dedicated to ankle boots and ways how to wear them in the streets. Yes, it's been a while since my last post, but I do want to bring you something special! If you are shoes addicted as me, then you all have at least one pair of ankle boots, right? If not, then you better buy yourself one or two pairs of these shoes, as I am here to show you inspiring ideas on how to make these boots look gorgeous.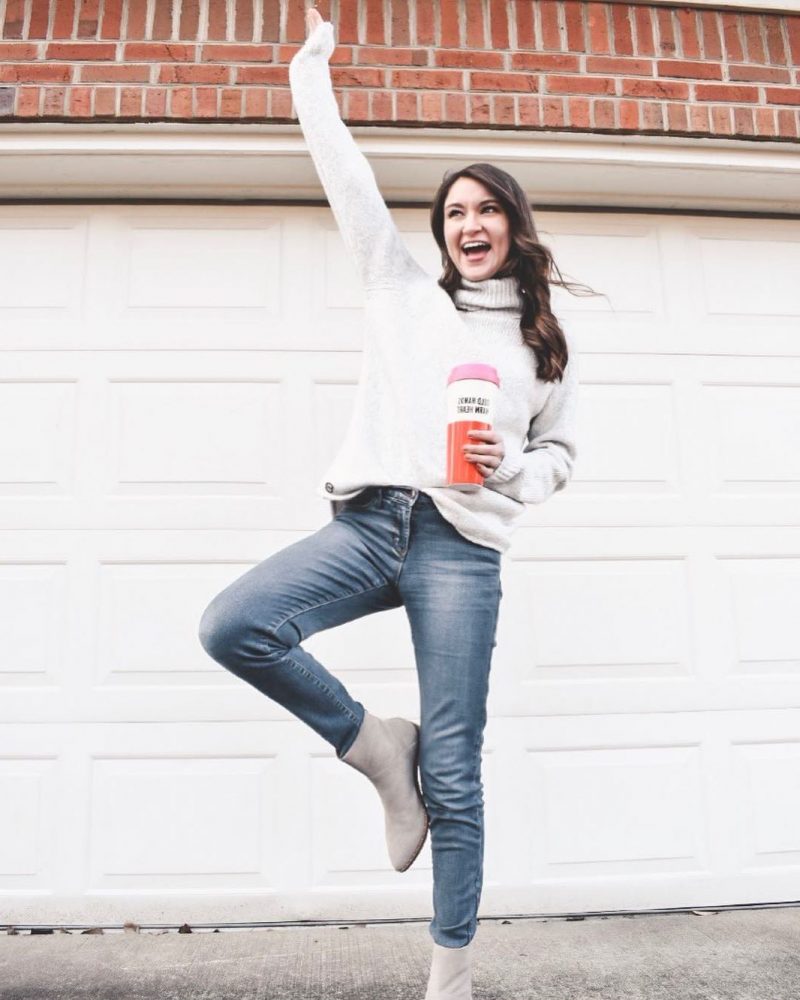 Buy Similar Here
We see a simple roll neck sweater in grey paired with slim jeans in wash blue completed with grey ankle boots. A perfect look for Fall season days.
No matter if you are into classic or glamour outfits, you can always look fabulous with ankle boots. That's why I bring you some of my favorite street style ideas you can try on in your everyday lives. Believe me, you can wear them in so many unexpectedly stylish ways.
Sure thing, but we all need some sort of inspiration, right? That's why I decided to pick up the best street style looks completed with these sexy shoes. You gonna see 68 outfits that can be easily copied right now.
You can wear them during the Winter times, as well as in the Spring and Fall season months. They are free to be worn from Mondays to Sundays, from work to the countryside, from mornings to late nights. I hope you already got the ideas, right? Ankle boots are beloved by many women. Plus, you are free to wear them with skirts, shorts, pants, jeans, and dresses. My favorite looks are the ones that feature ankle boots styled with cuffed jeans, midi pleated skirts, culottes, or pencil skirts.
Anyway, let's get down to the business and choose your favorite looks that feature this fantastic footwear.
A totally black colored look. We see oversized shades, black leather jacket, hoodie, skinny jeans and lace-up ankle boots, would you give this outfit a try: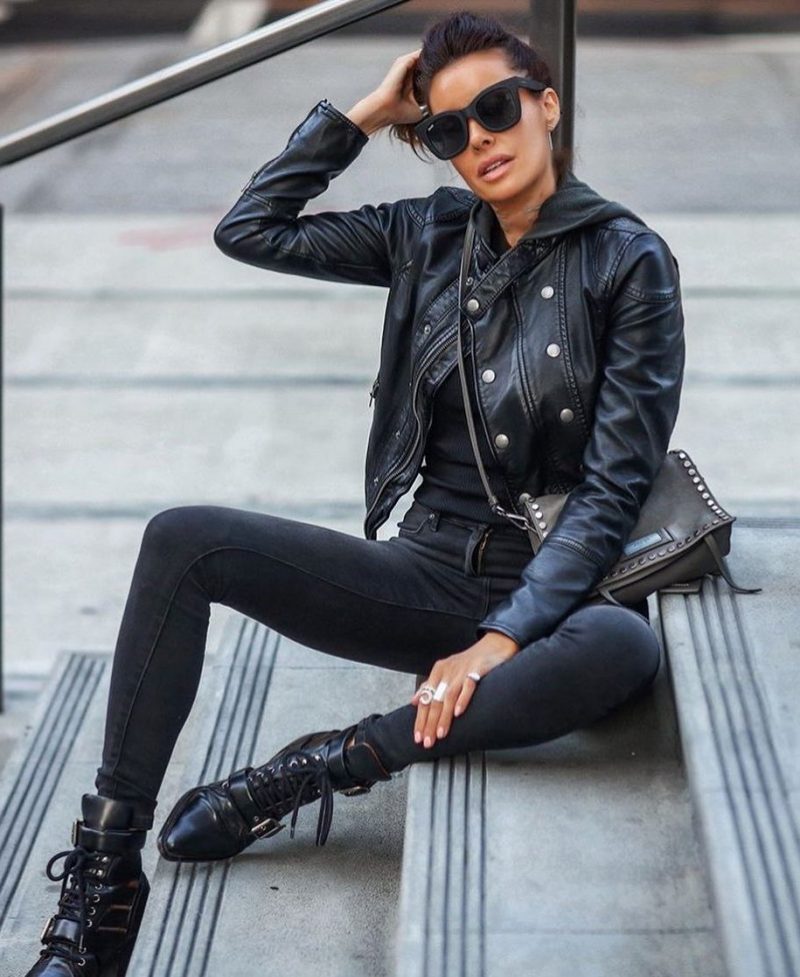 Buy Similar Here
A denim shirt looks cool with indigo skinnies and dark brown suede ankle boots: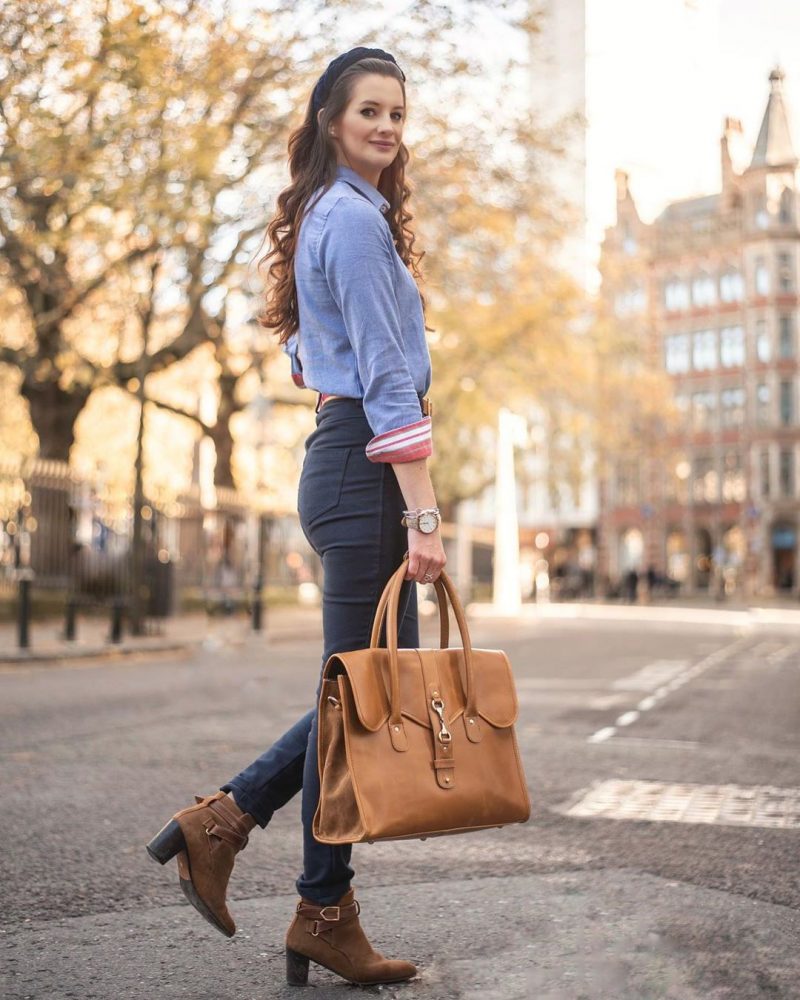 Buy Similar Here
Lace-up combat style ankle boots look pretty cool with black leather leggings, plaid print blazer and that black leather cap: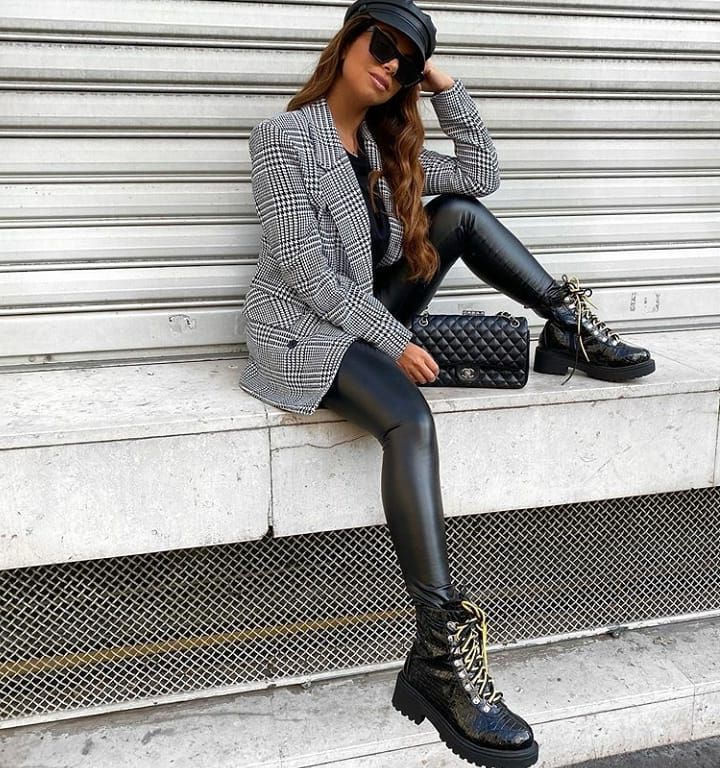 Buy Similar Here
Lace-up suede ankle boots in blush color are worn with a stylish cream-white tracksuit layered under a teddy bear cream-white coat: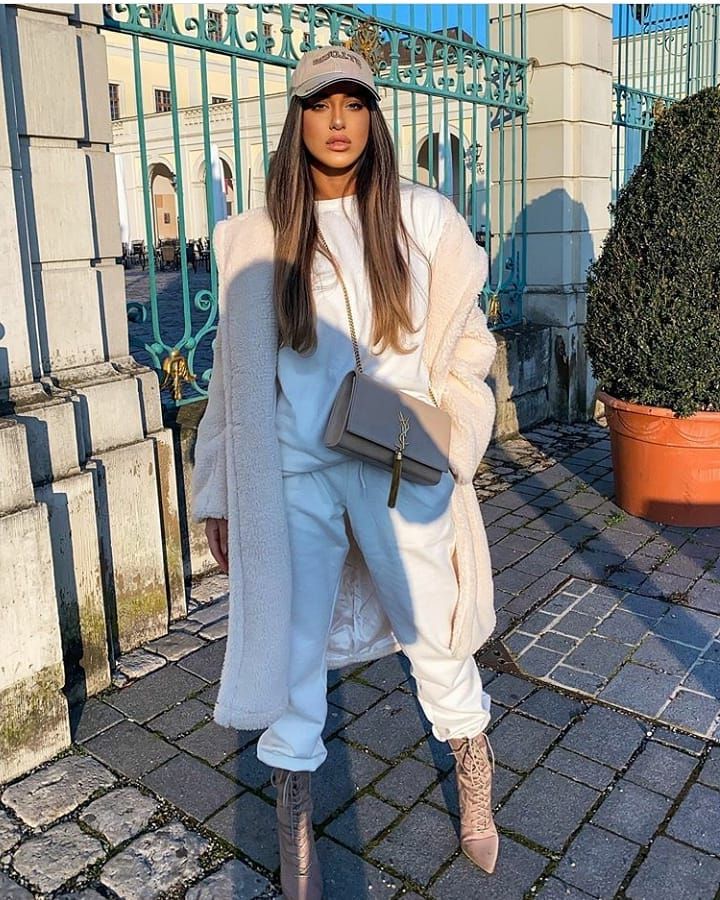 Buy Similar Here
Black leather ankle boots in a classic look are teamed with black tights, wrap mini skirt in cream-camel color and with a black coat: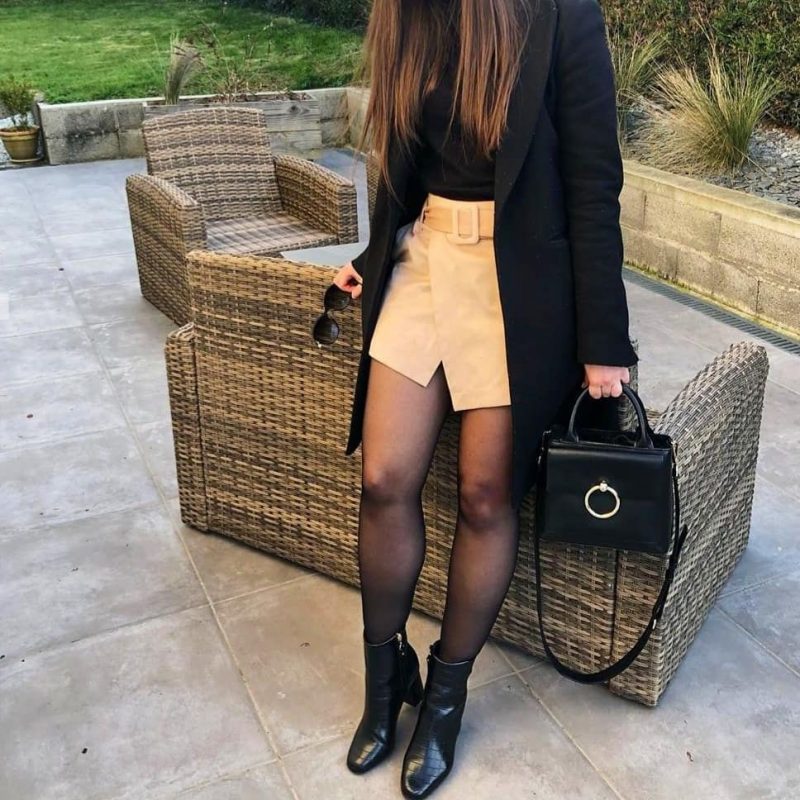 Buy Similar Here
Another all in a black outfit, this time it's an elegant one. Go for a black blazer, slipdress, tights and pointed-toe stiletto ankle boots: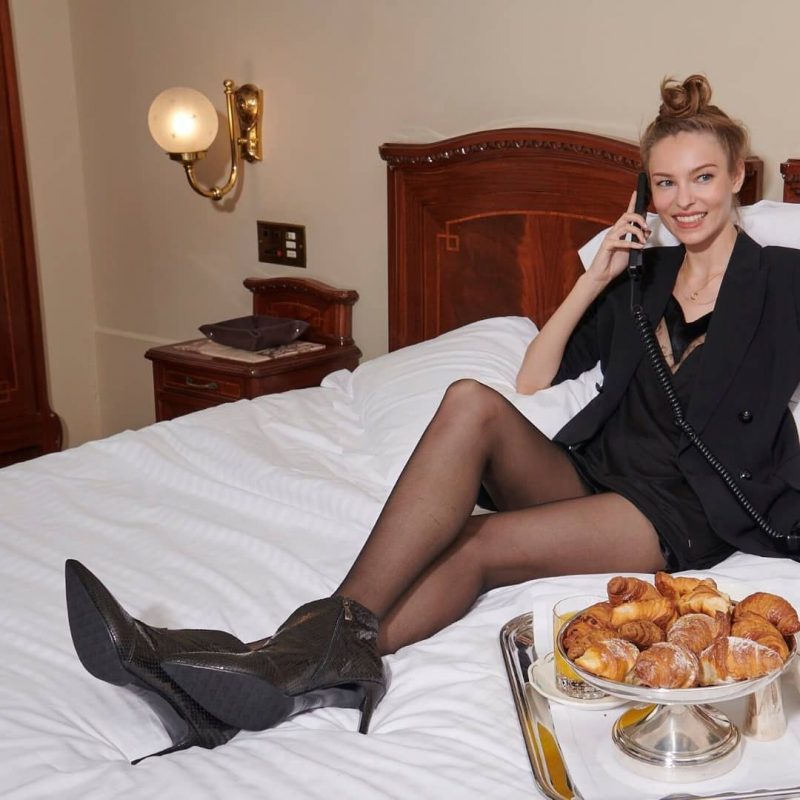 Buy Similar Here
We see a black leather jacket layered over a semi-sheer black lace pencil dress completed with black leather ankle boots: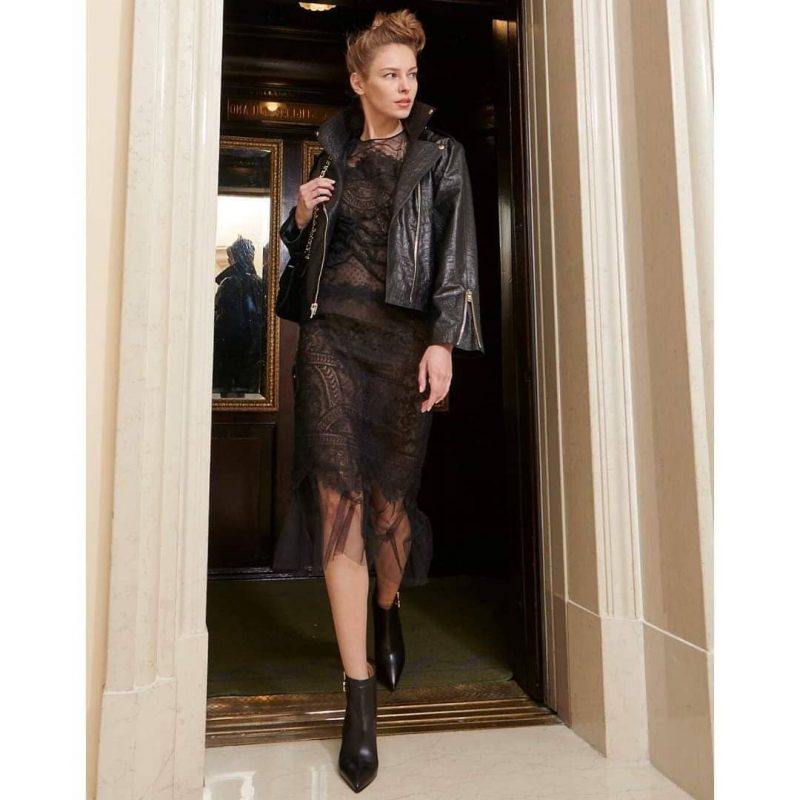 Buy Similar Here
Grey-beige ankle boots are teamed with black cropped jeans and a plaid brown coat: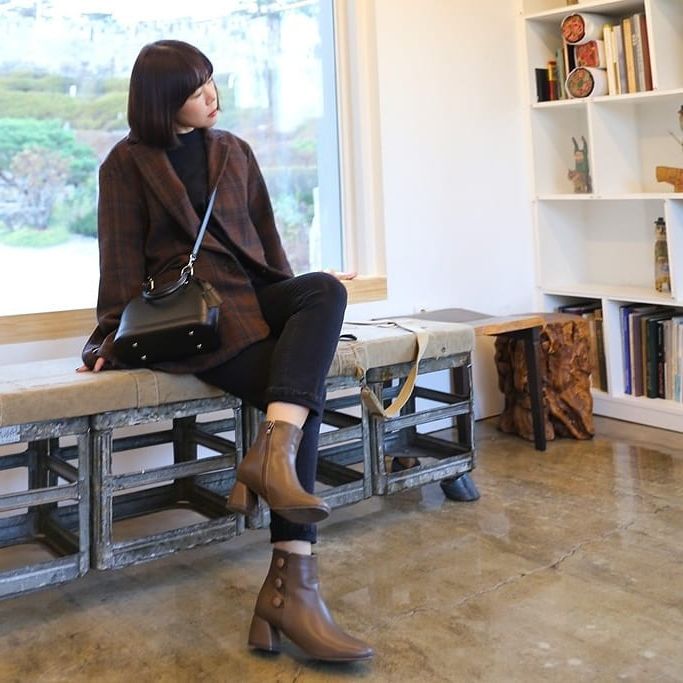 Buy Similar Here
A suede brown coat is draped over a pinstripe white shirt half-tucked in cuffed boyfriend jeans updated with multi-buckled ankle boots: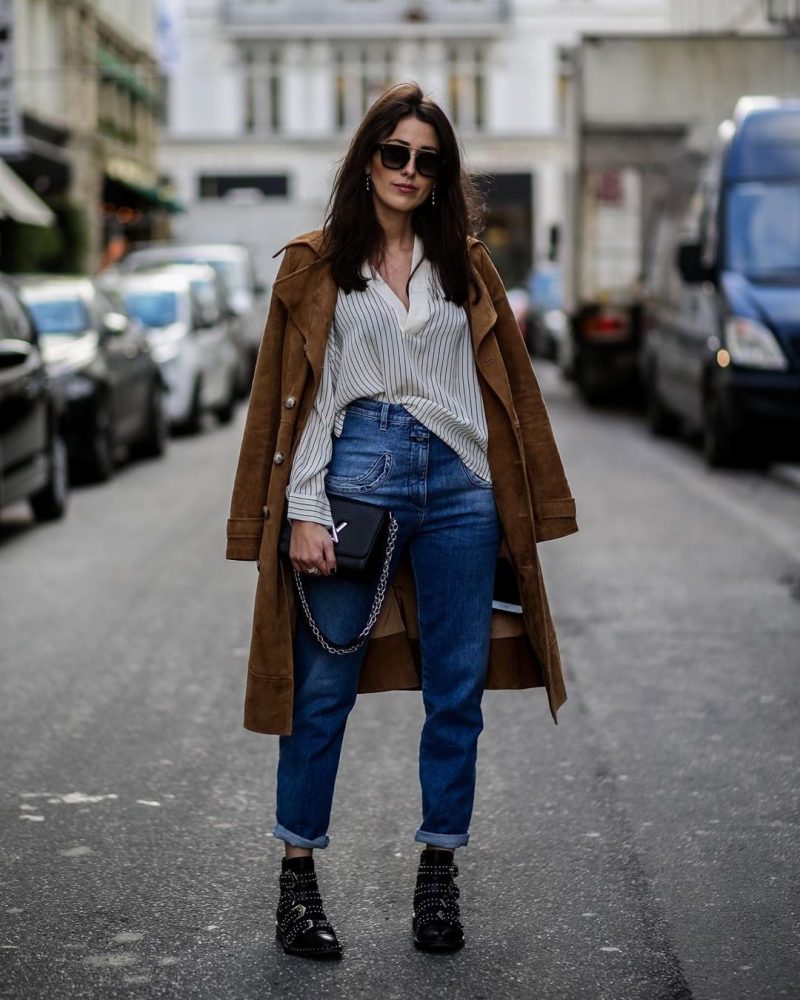 Buy Similar Here
Simple, yet sweet. Go for a black sweater worn over a chambray shirt teamed with black leather leggings and brown suede ankle boots: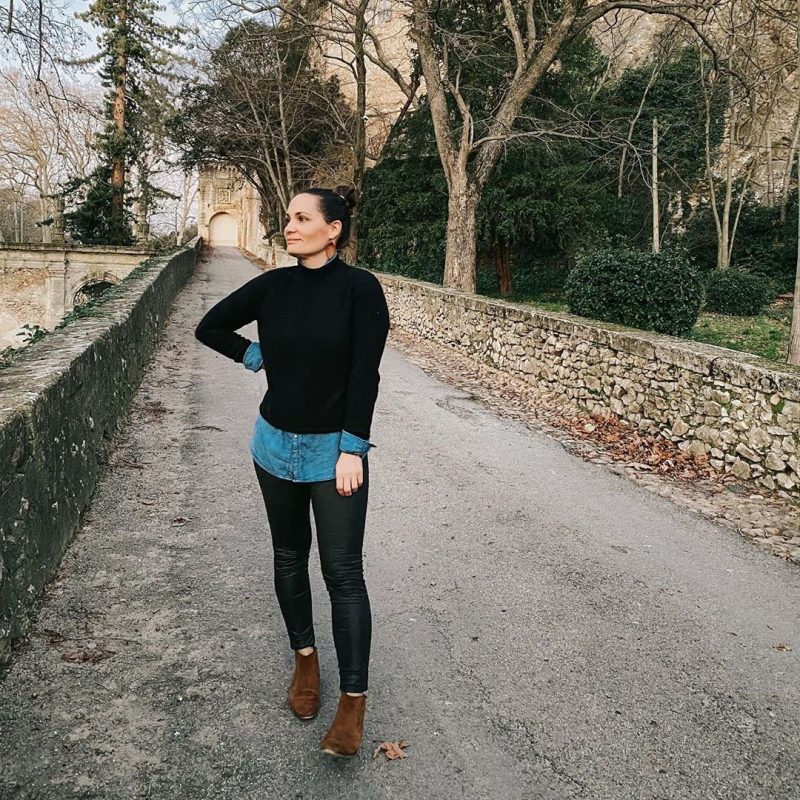 Buy Similar Here
Love that tartan scarf styled with a grey blazer, black skinnies completed with black suede ankle boots, update this grunge style with rounded sunglasses: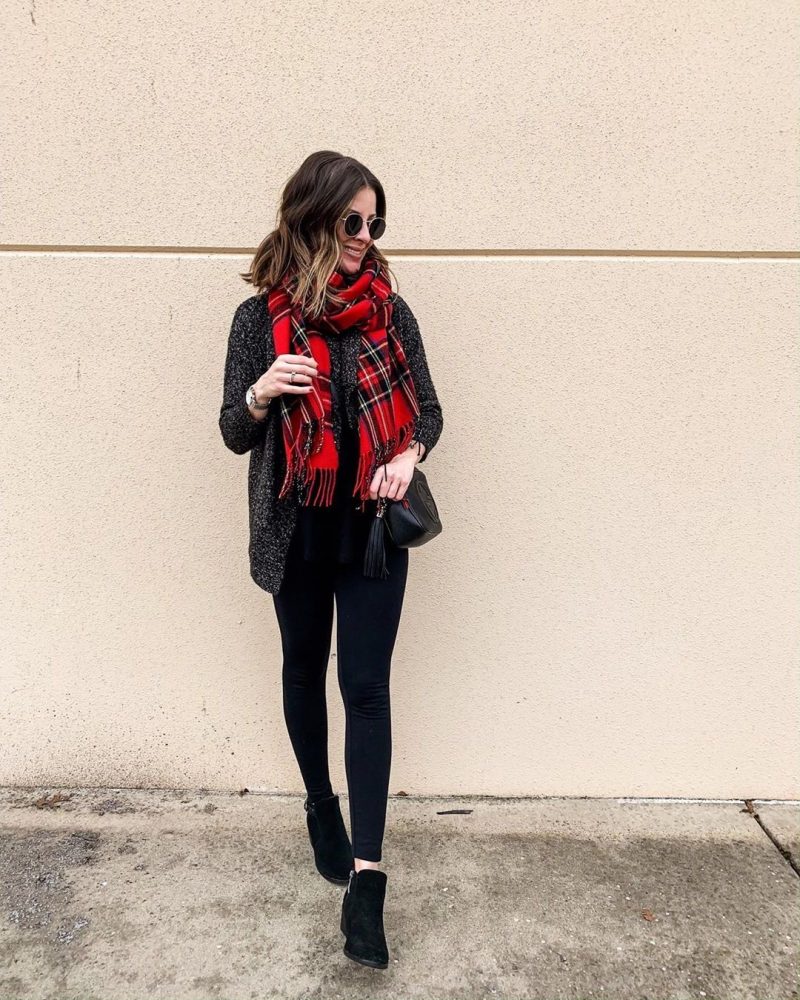 Buy Similar Here
We see a roll-neck sweater in khaki green paired with black leggings and black suede ankle boots: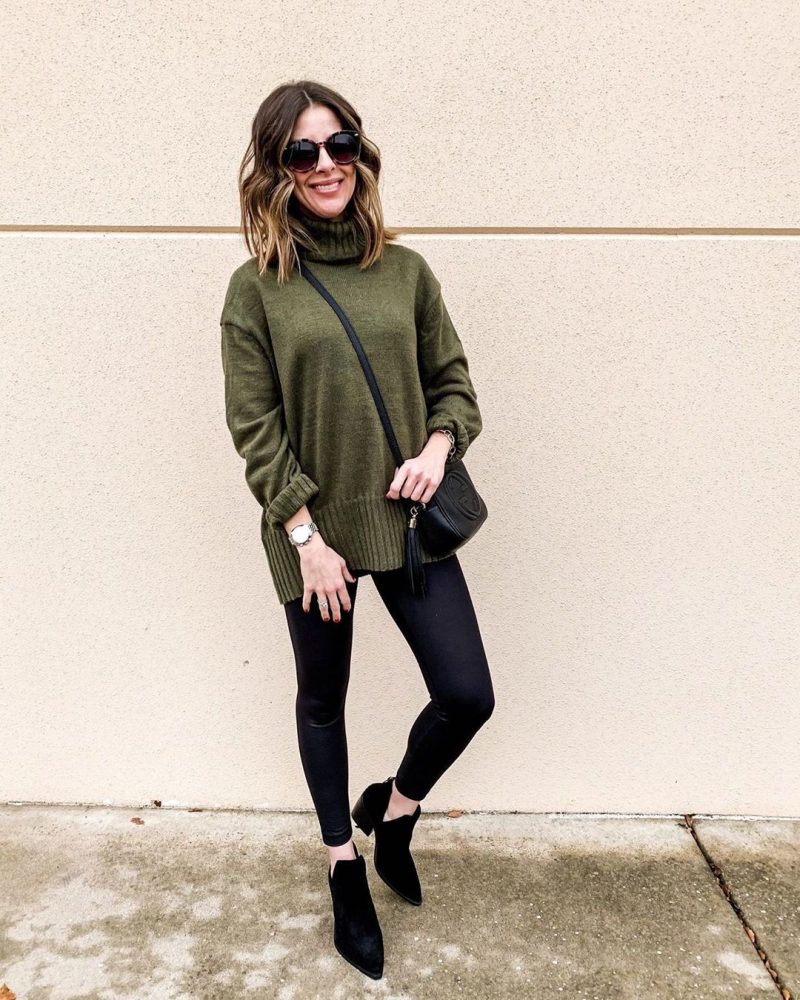 Buy Similar Here
An oversized cream-grey coat is worn with a white cable-knit sweater completed with slim jeans in blue and grey suede ankle boots: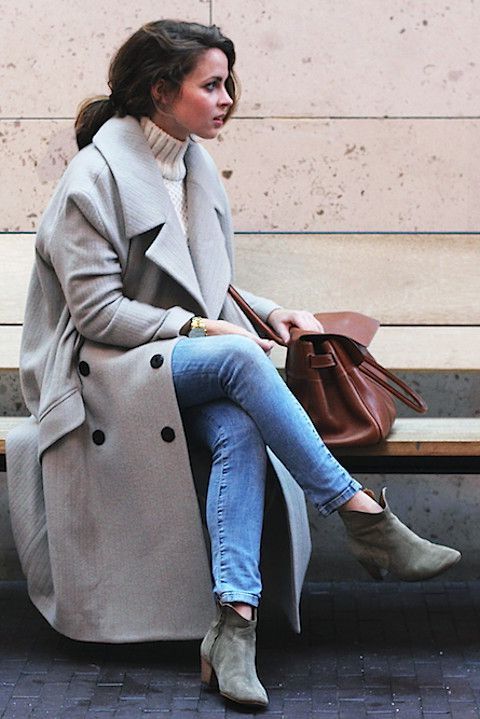 Buy Similar Here
An oversized sweater in grey is worn with black coated skinnies and black Chelsea boots. Complete this outfit with cool mirrored sunglasses: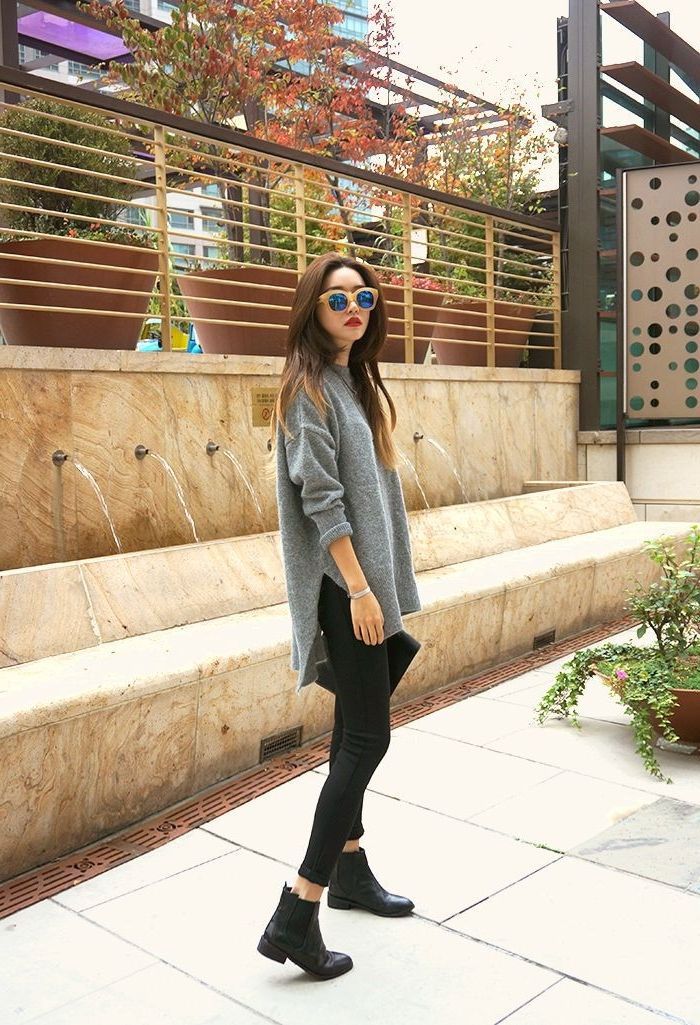 Buy Similar Here
A cream beige coat is draped over a white shirt paired with slim jeans and burgundy leather ankle boots: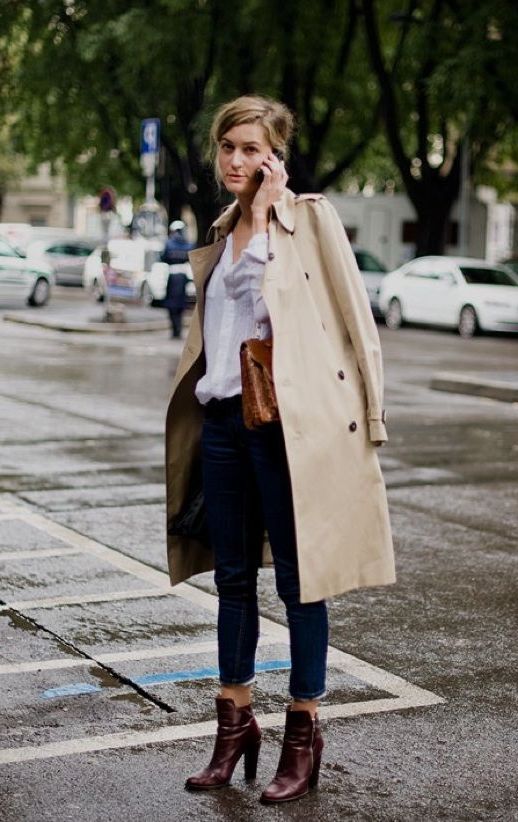 Buy Similar Here
Another grunge versus hipster OOTD, go for a wool fedora hat, plaid shirt, striped tee, and knee-ripped skinny jeans in black completed with block-heel ankle boots in black leather: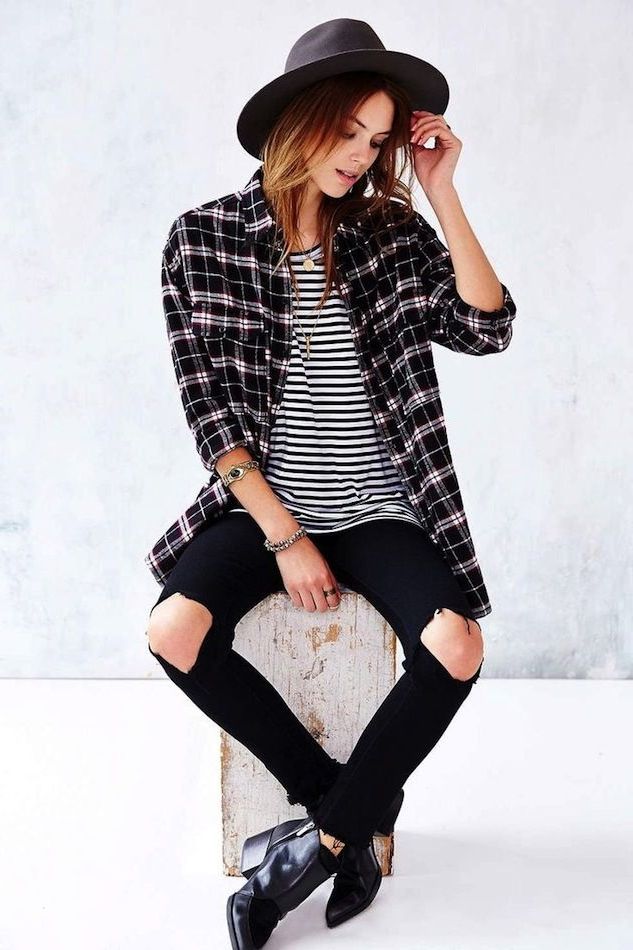 Buy Similar Here
We see a stylish grunge style in black color featuring a fedora hat, black biker jacket, black top, black culottes and black ankle boots: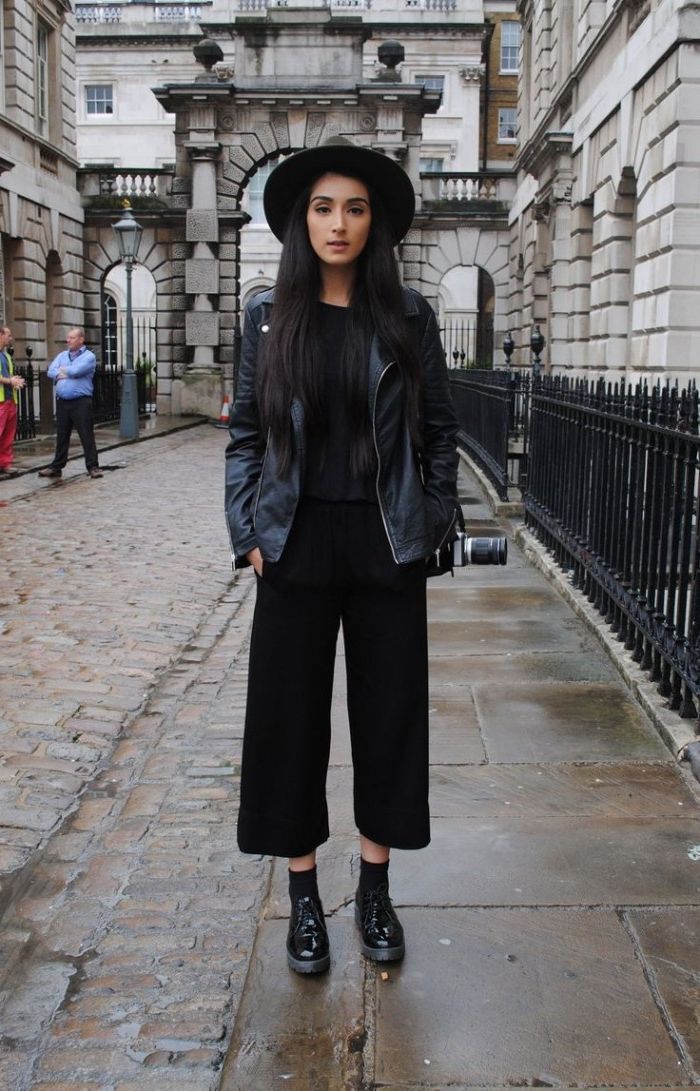 Buy Similar Here
A gingham printed blazer looks fabulous with a light blue shirt, black skinny jeans and pointed-toe black leather ankle boots: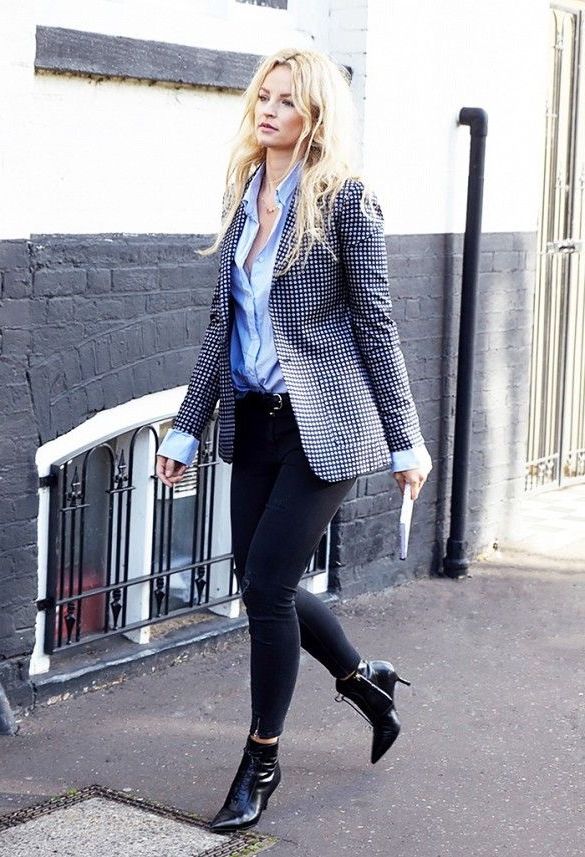 Buy Similar Here
A navy long coat is teamed with a khaki tee, black pants and classic ankle boots: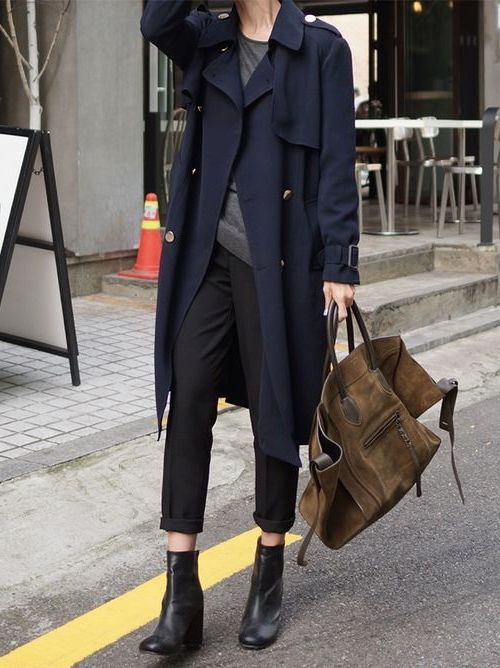 Buy Similar Here
Shortened leather jacket in green looks awesome with a navy top, black pencil skirt, black tights and ankle boots: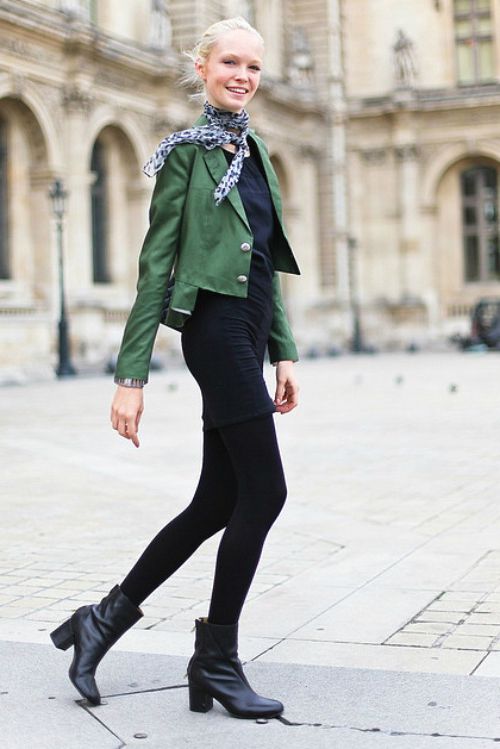 Buy Similar Here
A green sweater can be tucked in blue denim pencil skirt updated with beige suede ankle boots:
Buy Similar Here
A cropped navy biker jacket looks stunning with a striped tee, perforated white midi skirt and buckled black leather ankle boots: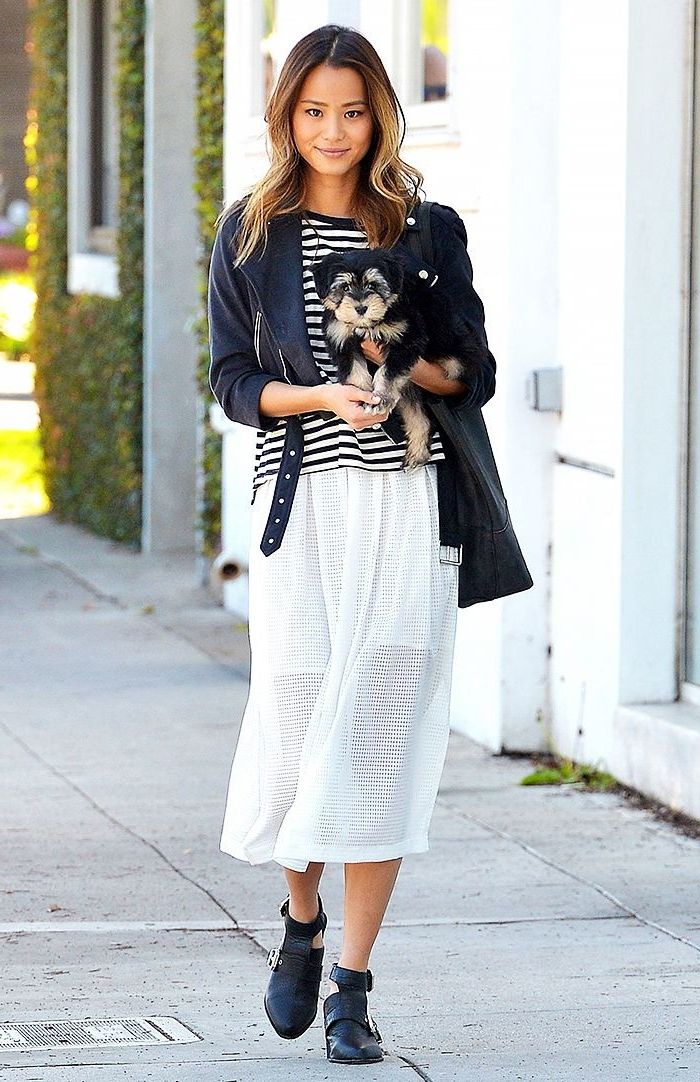 Buy Similar Here
A long blazer in navy color is worn with edgy black leather ankle boots: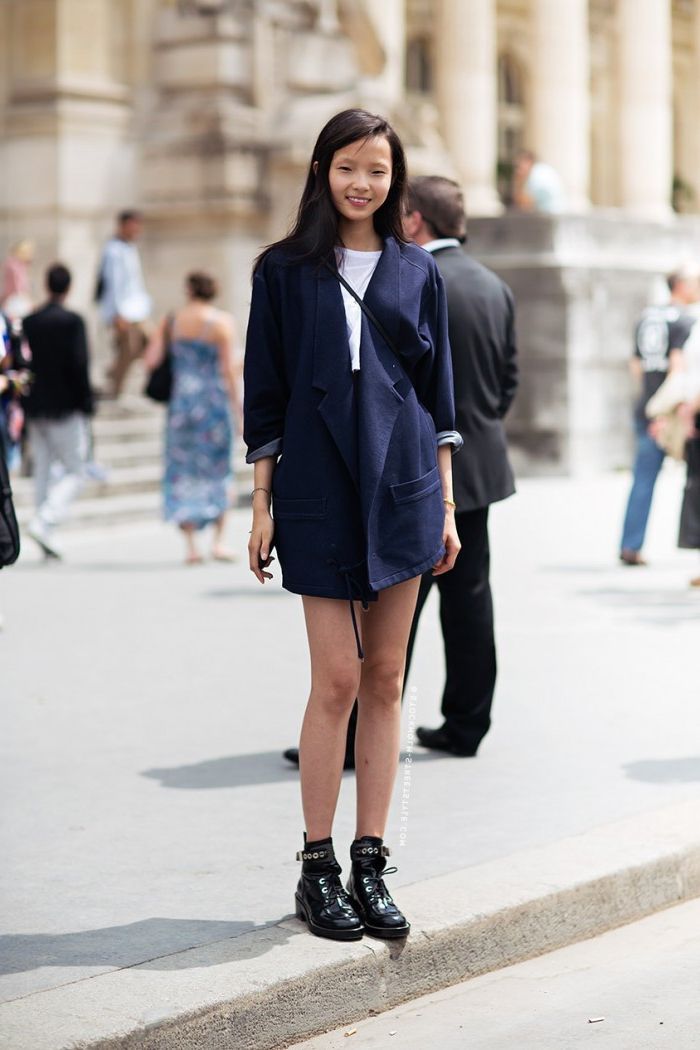 Buy Similar Here
A touch of boho! Go for a lovely midi dress and style it with vintage brown ankle boots: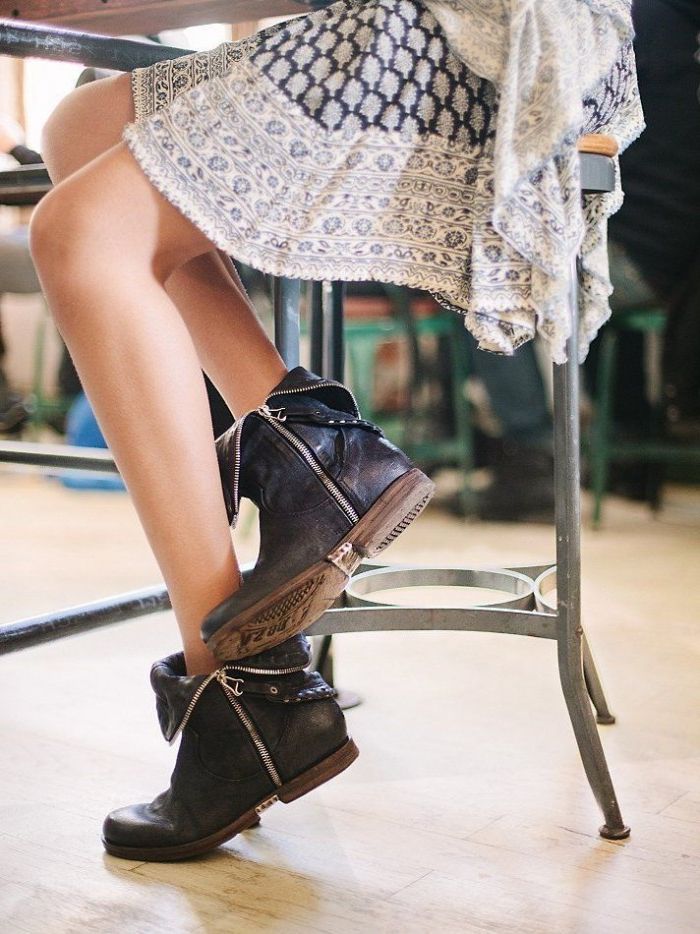 Buy Similar Here
A camel coat looks pretty chic with a LBD and multi-buckled ankle boots: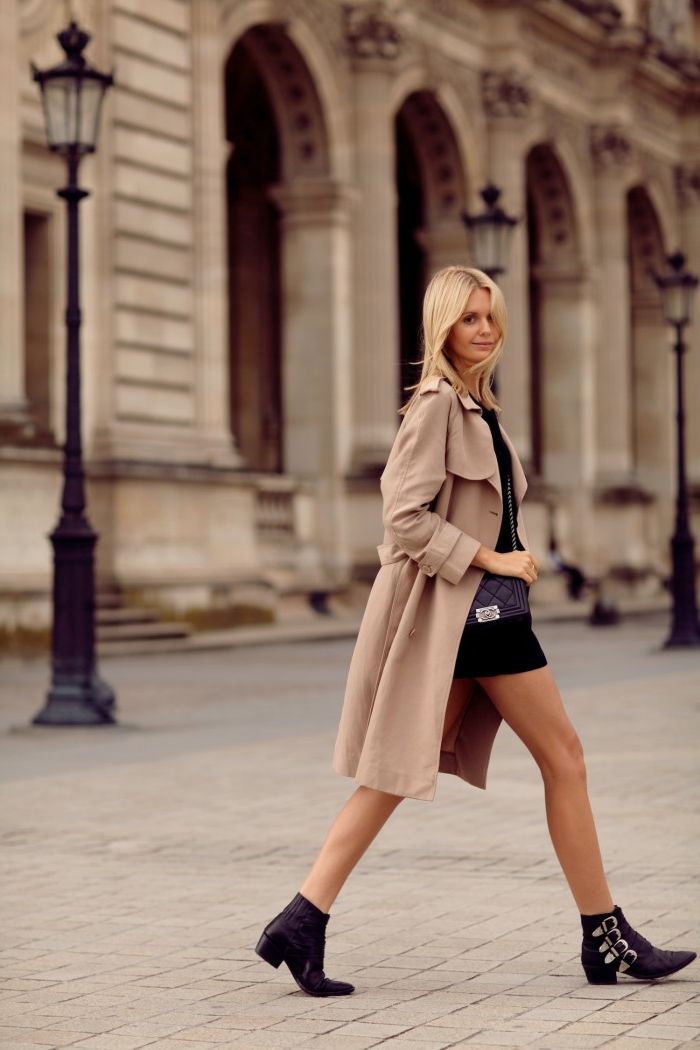 Buy Similar Here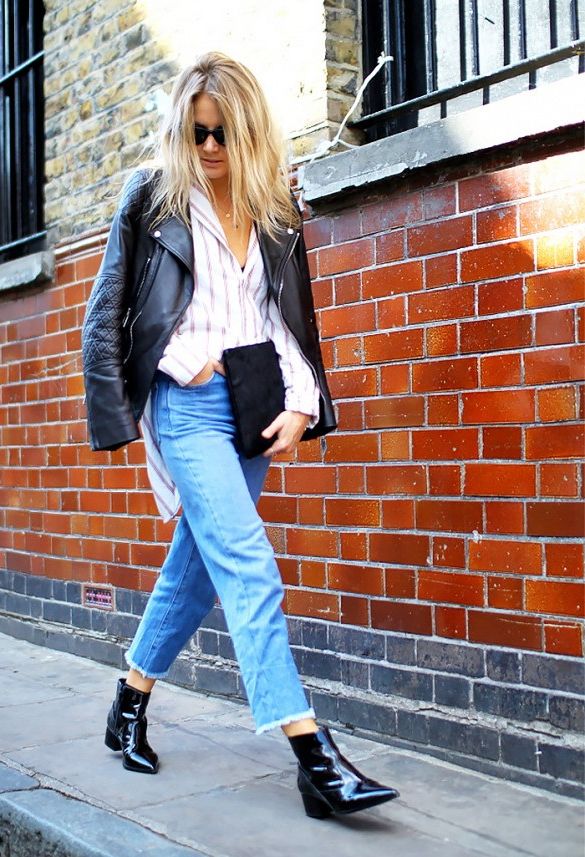 Buy Similar Here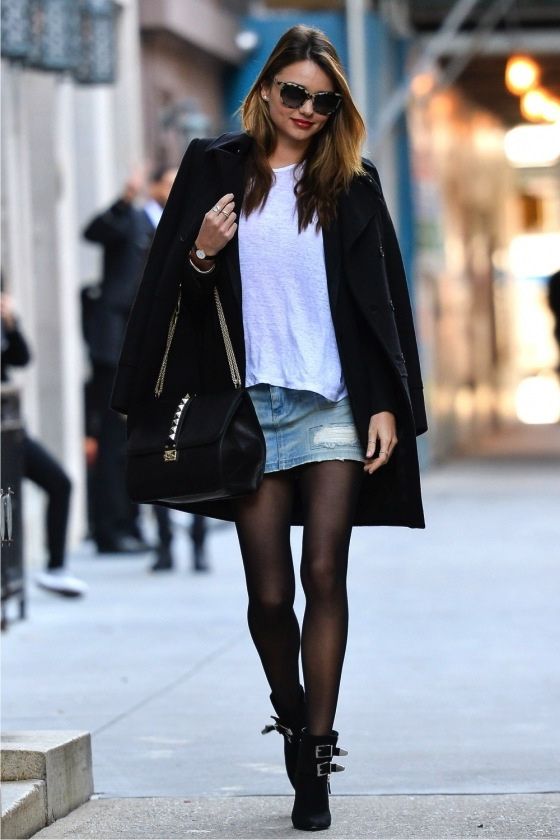 Buy Similar Here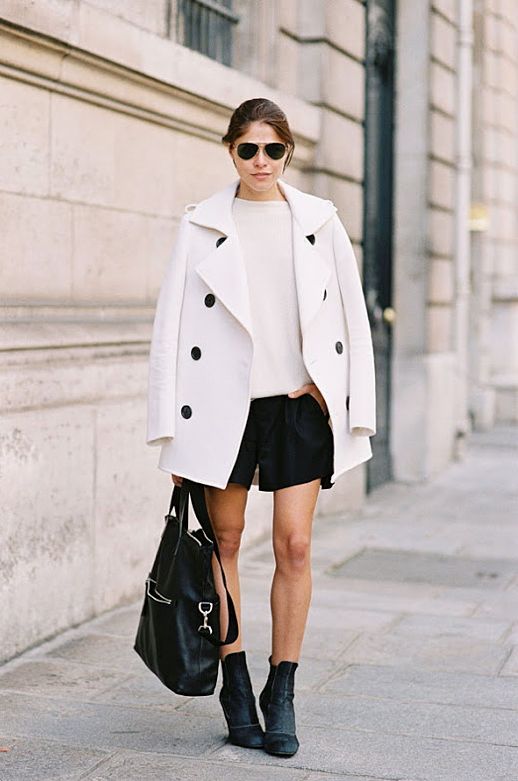 Buy Similar Here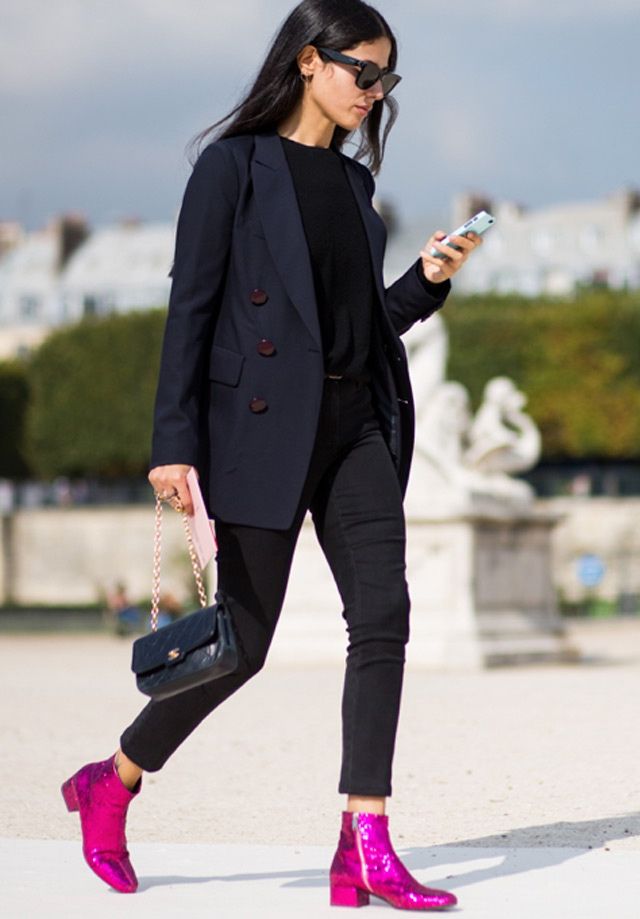 Buy Similar Here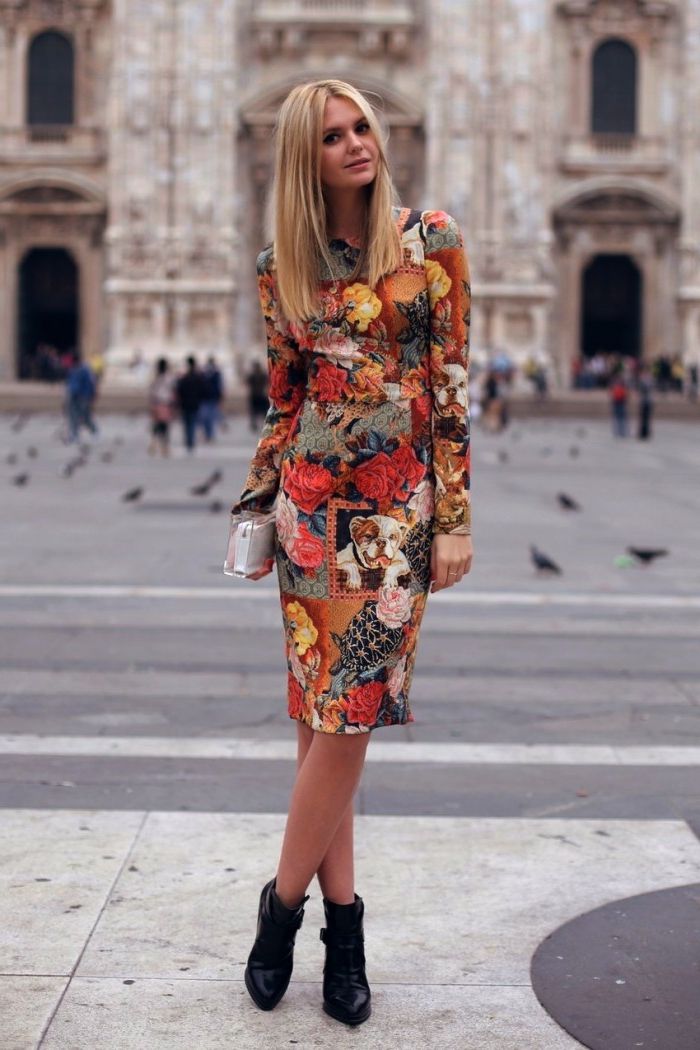 Buy Similar Here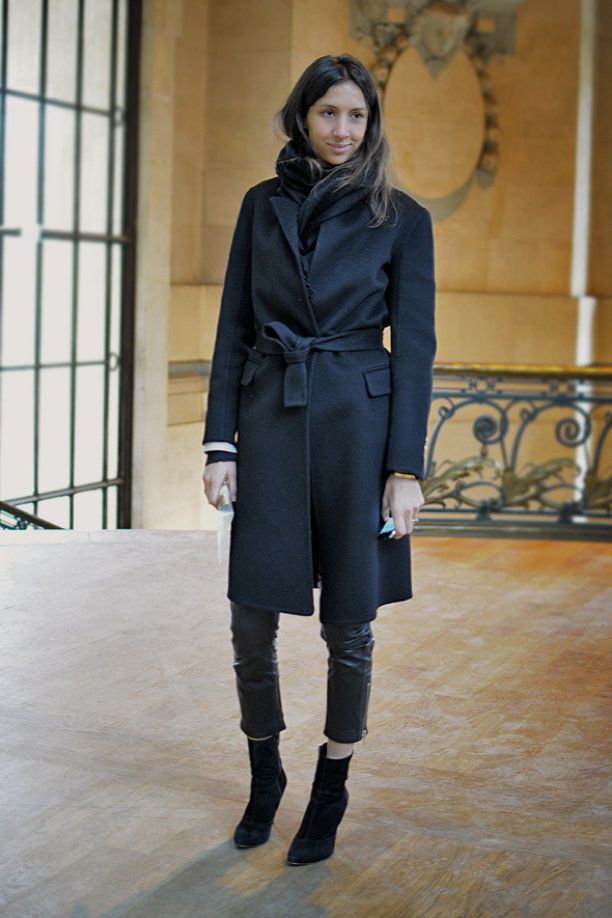 Buy Similar Here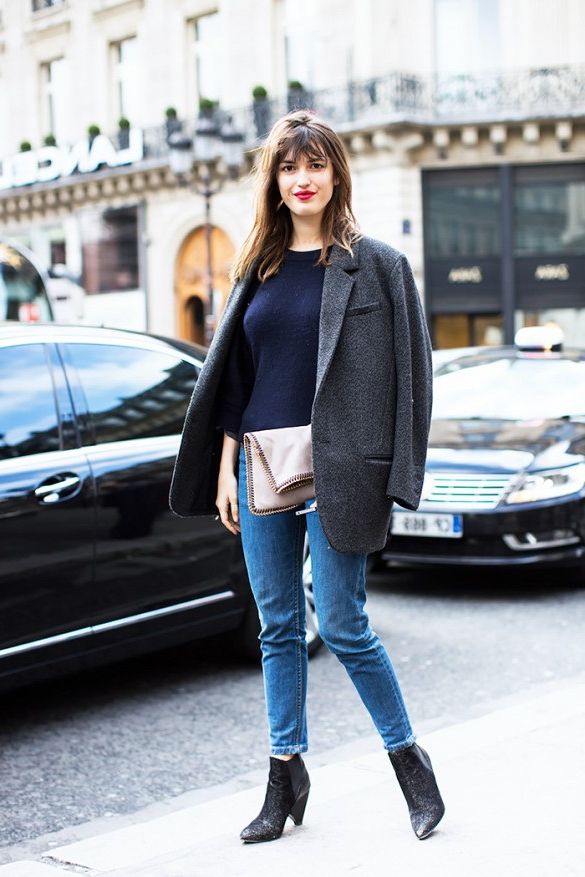 Buy Similar Here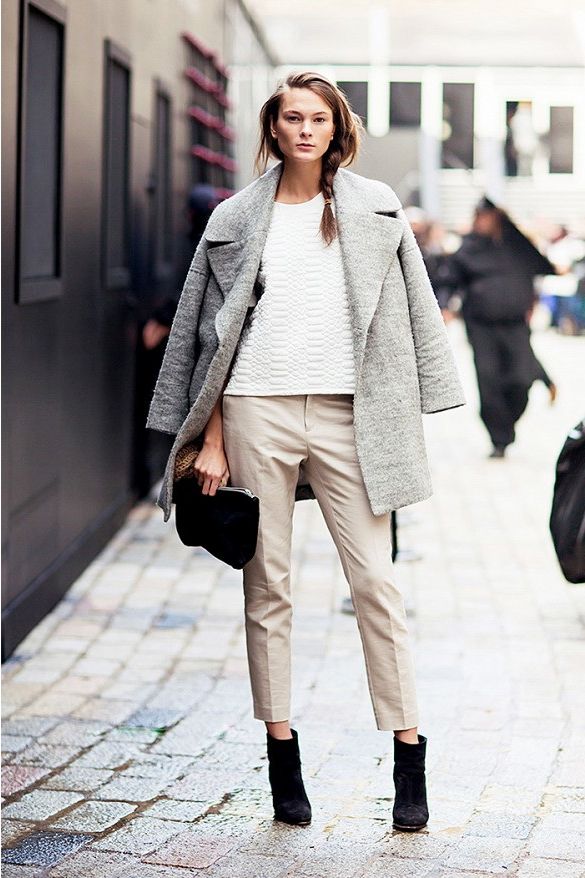 Buy Similar Here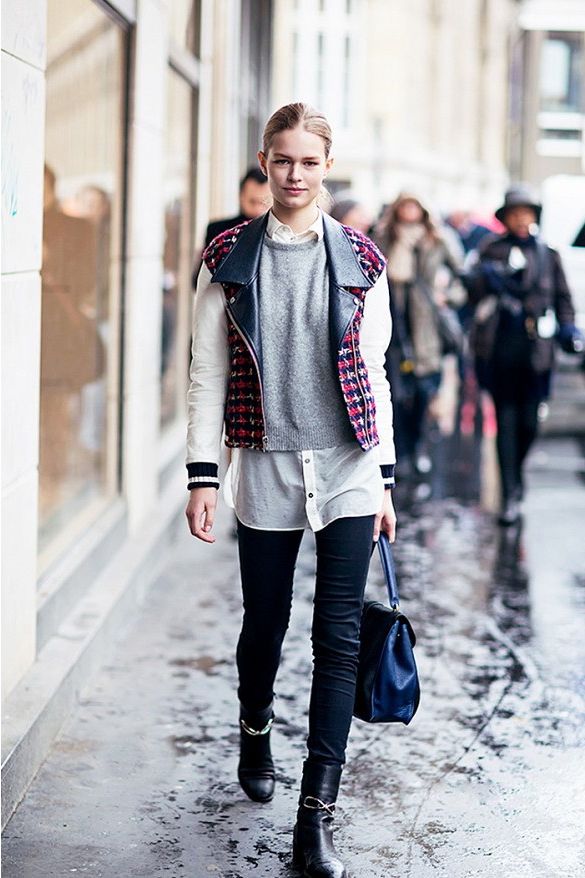 Buy Similar Here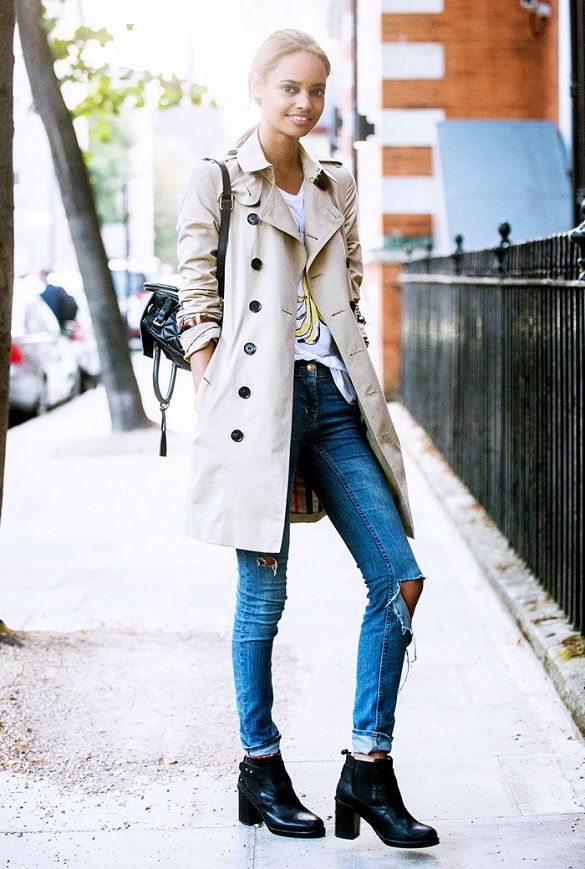 Buy Similar Here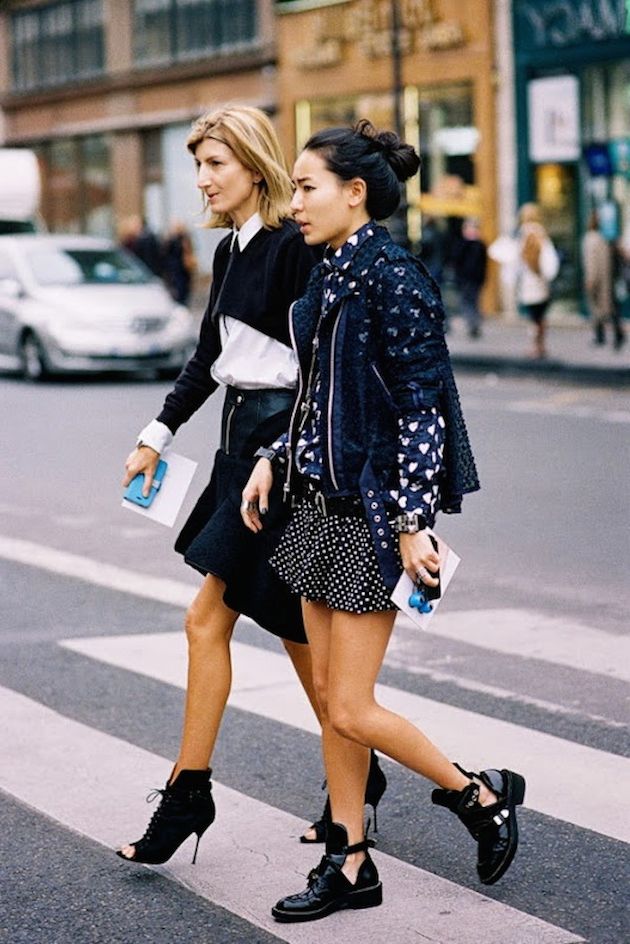 Buy Similar Here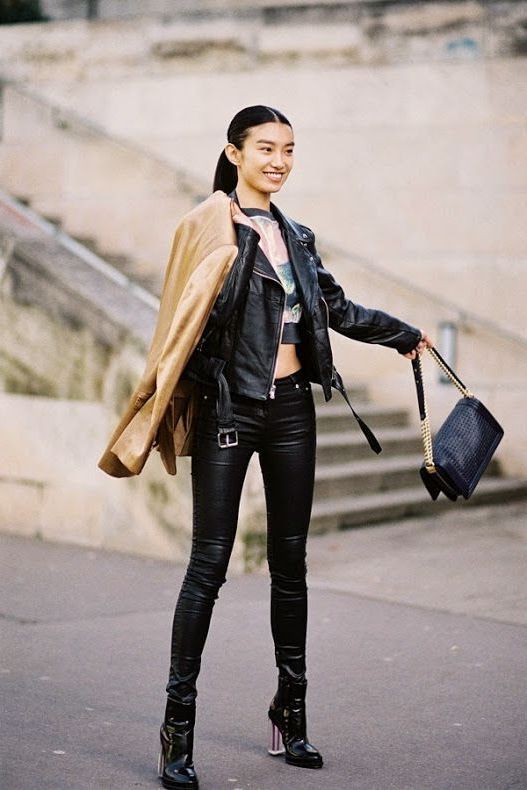 Buy Similar Here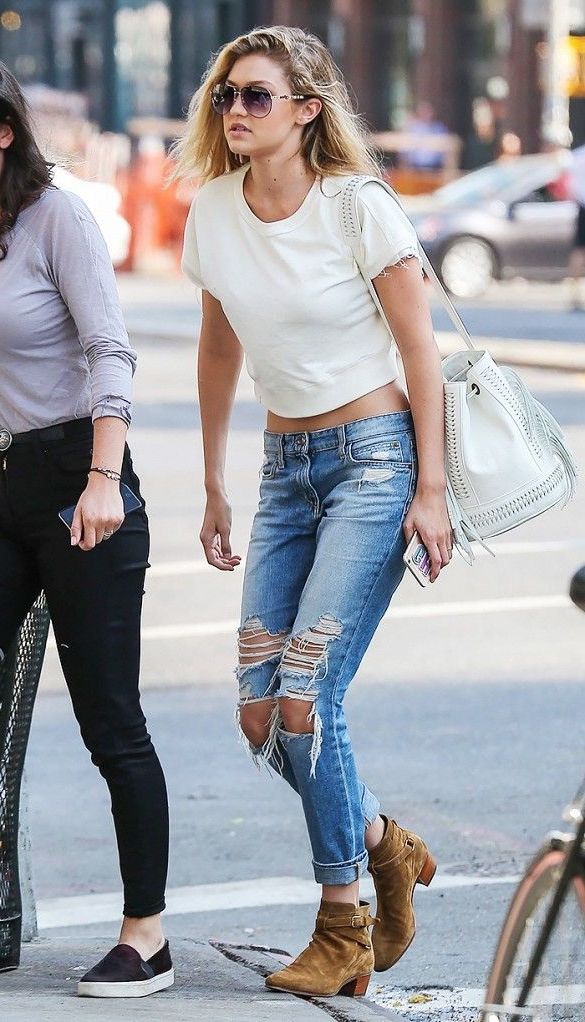 Buy Similar Here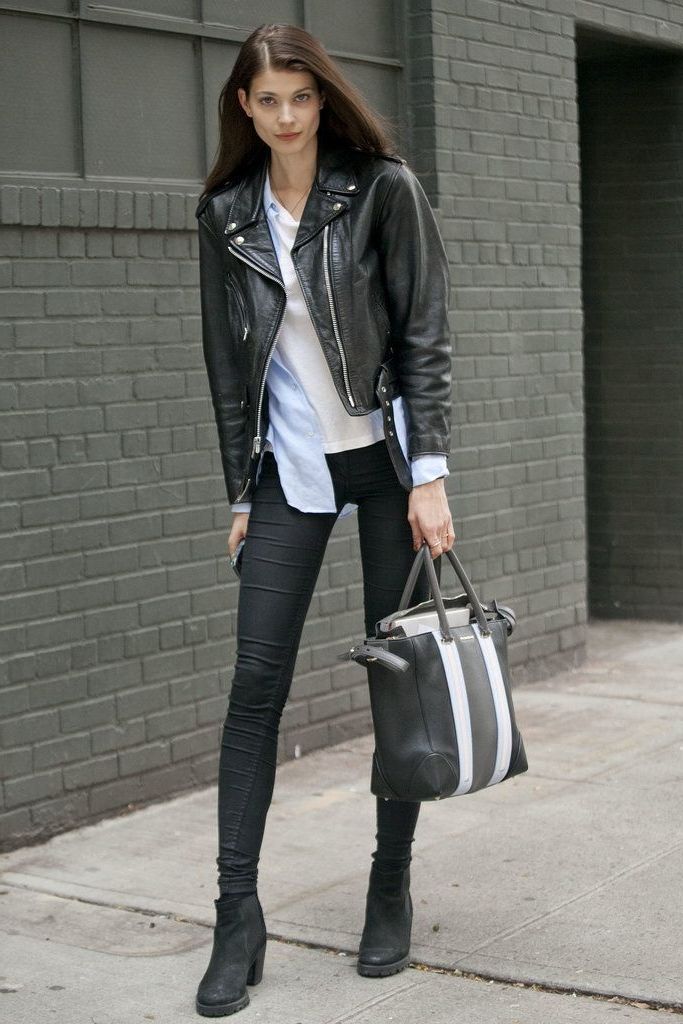 Buy Similar Here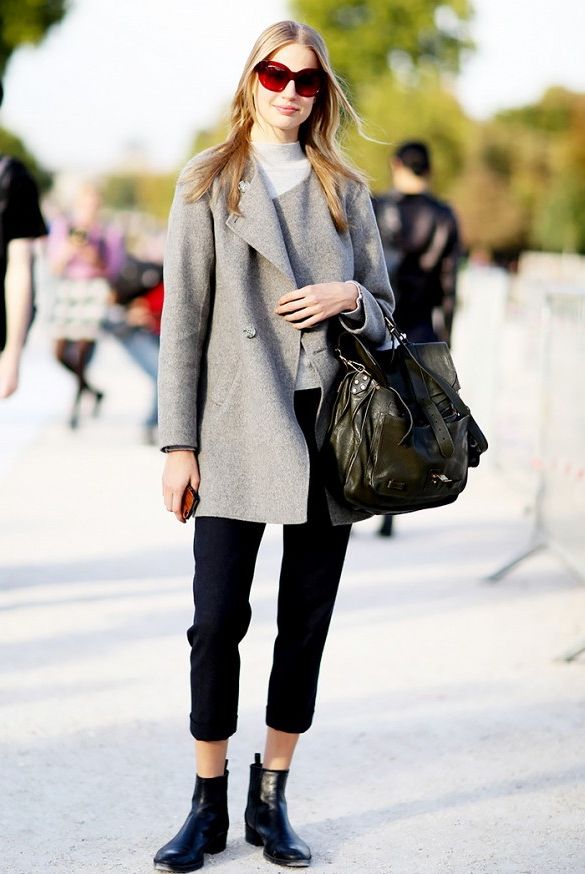 Buy Similar Here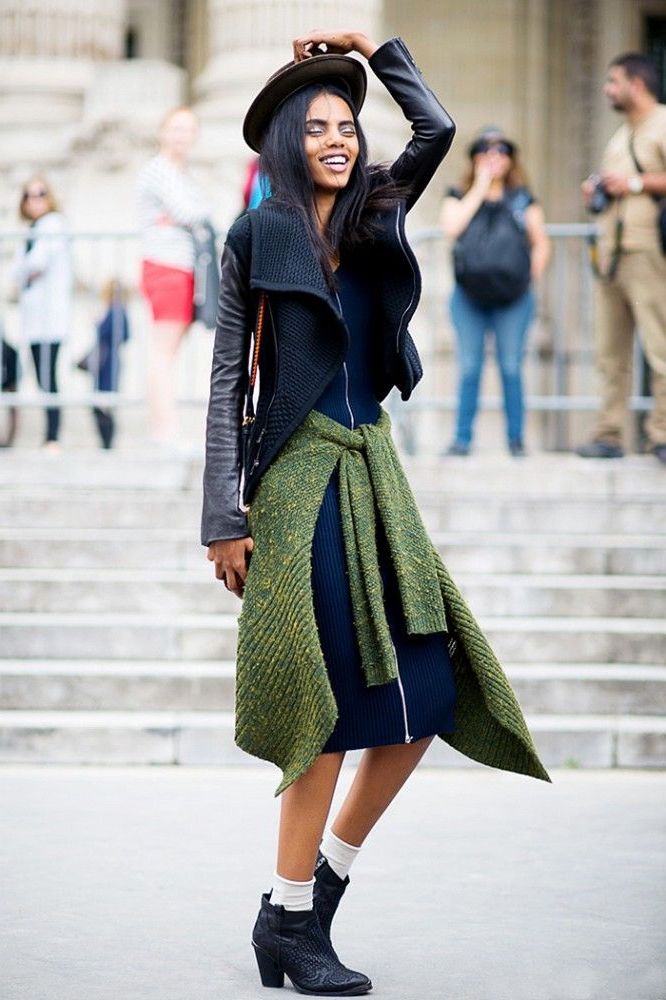 Buy Similar Here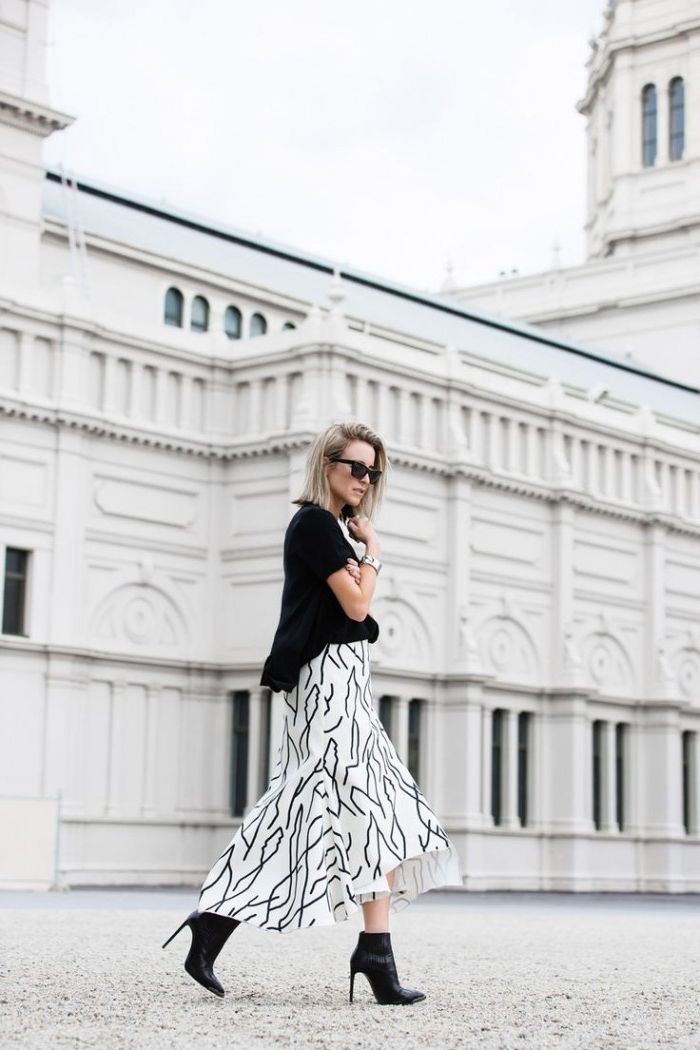 Buy Similar Here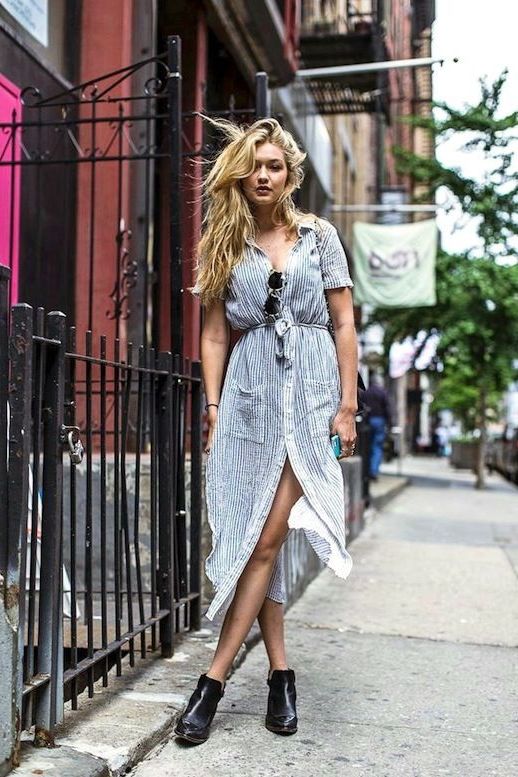 Buy Similar Here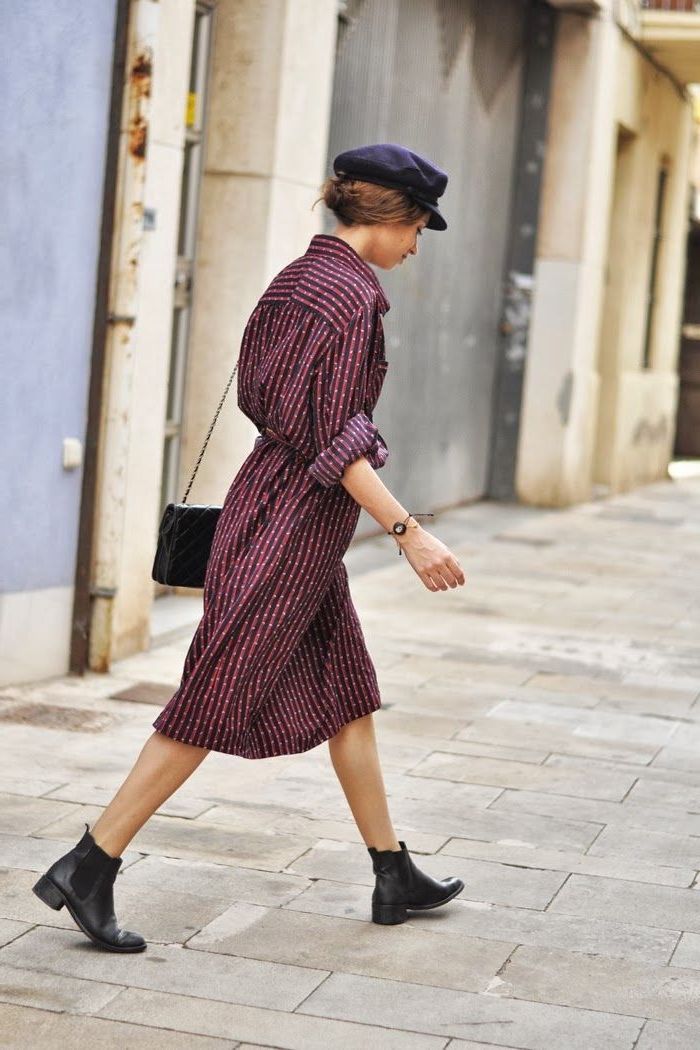 Buy Similar Here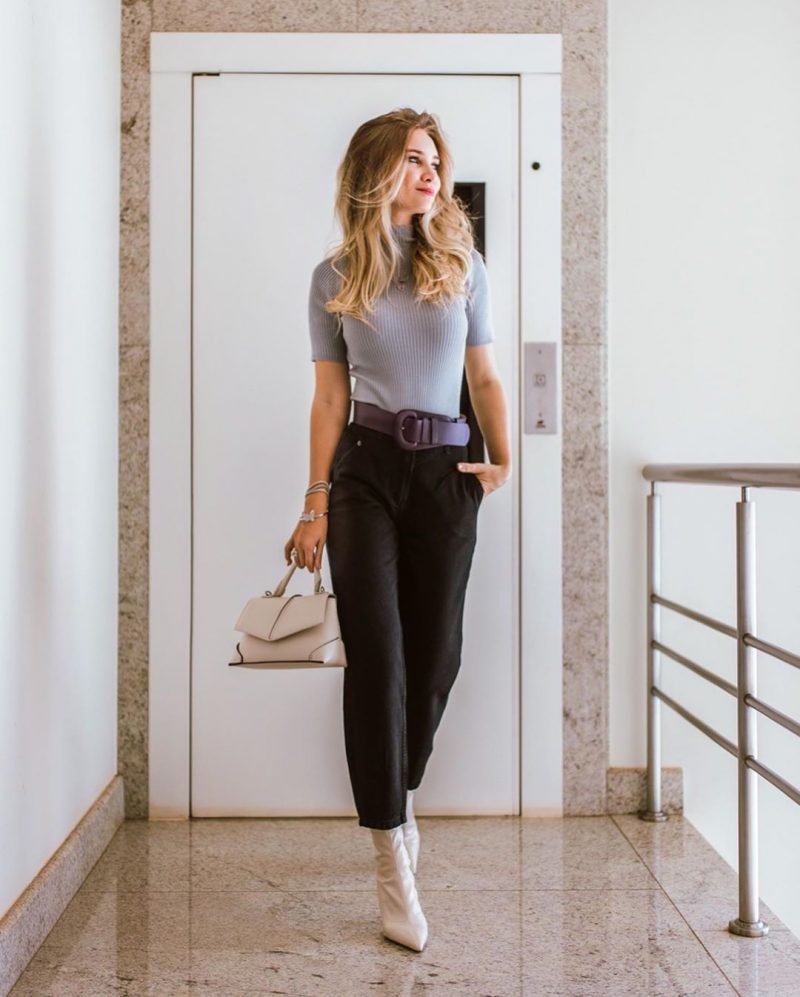 Buy Similar Here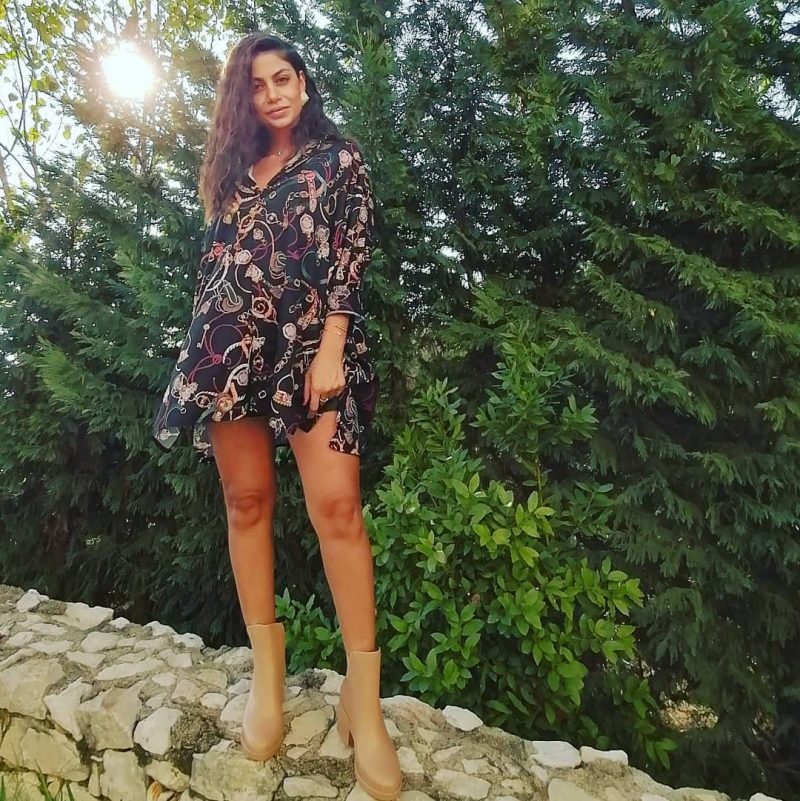 Buy Similar Here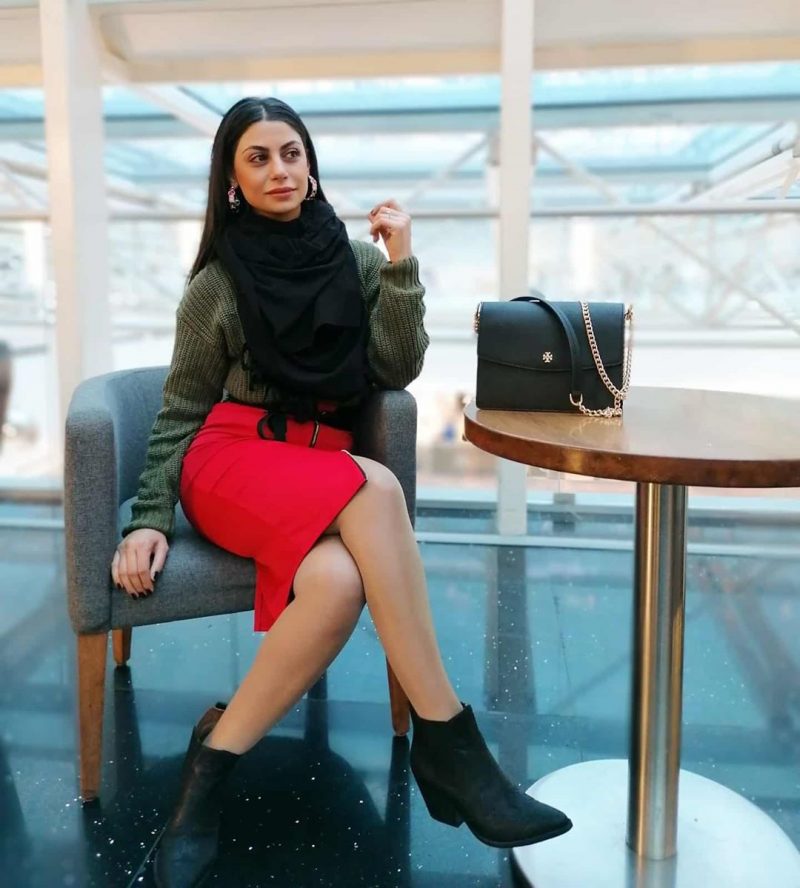 Buy Similar Here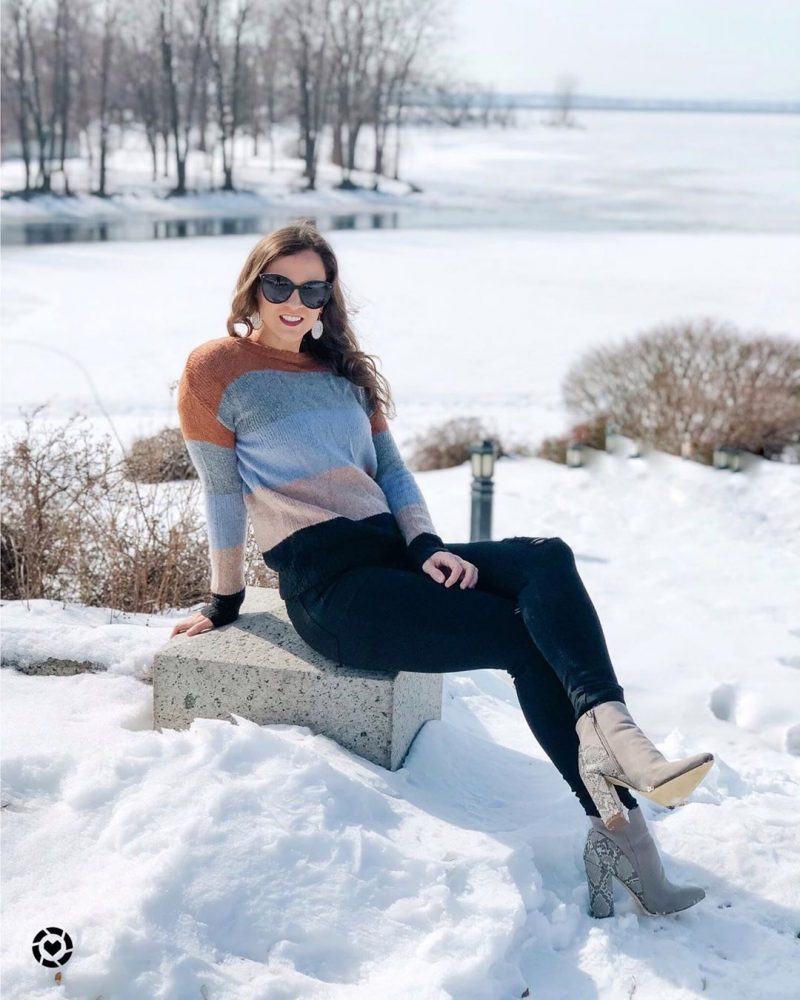 Buy Similar Here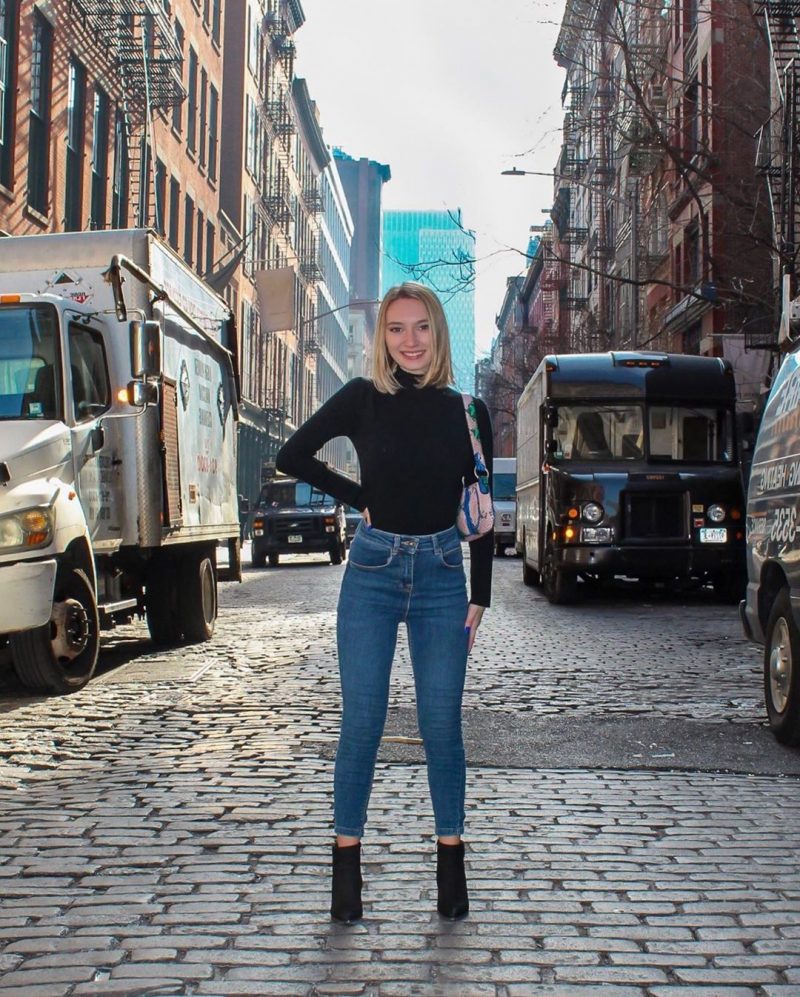 Buy Similar Here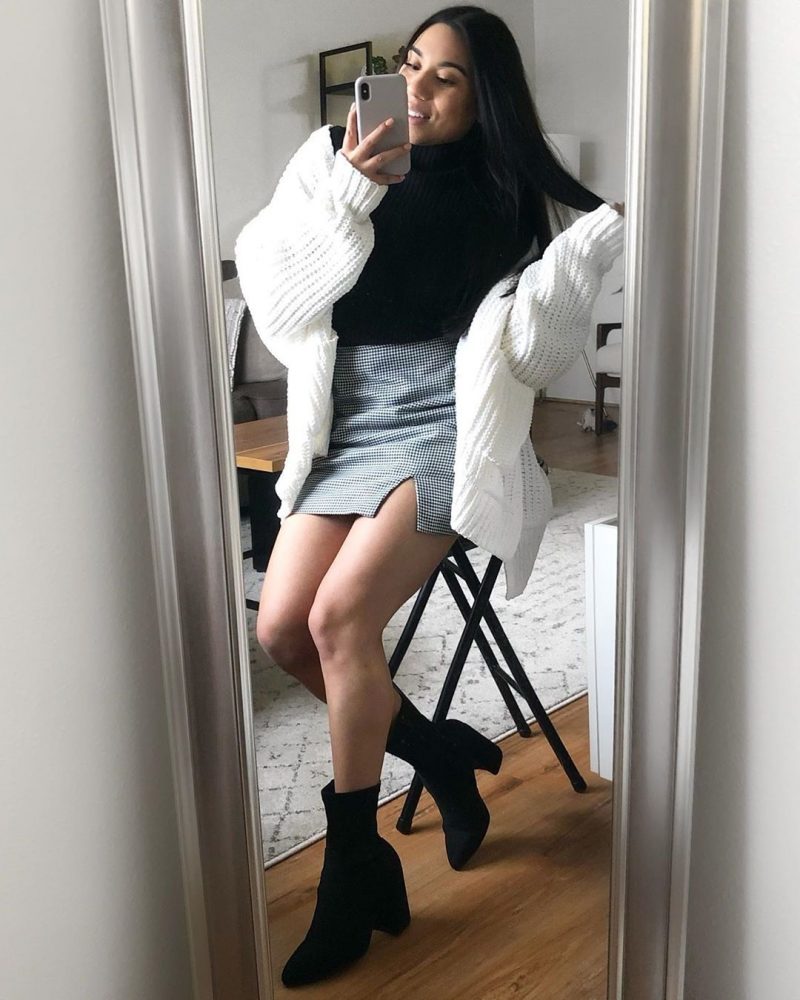 Buy Similar Here
A green short-sleeve top looks pretty chic with a mini skirt in black and black suede sock boots: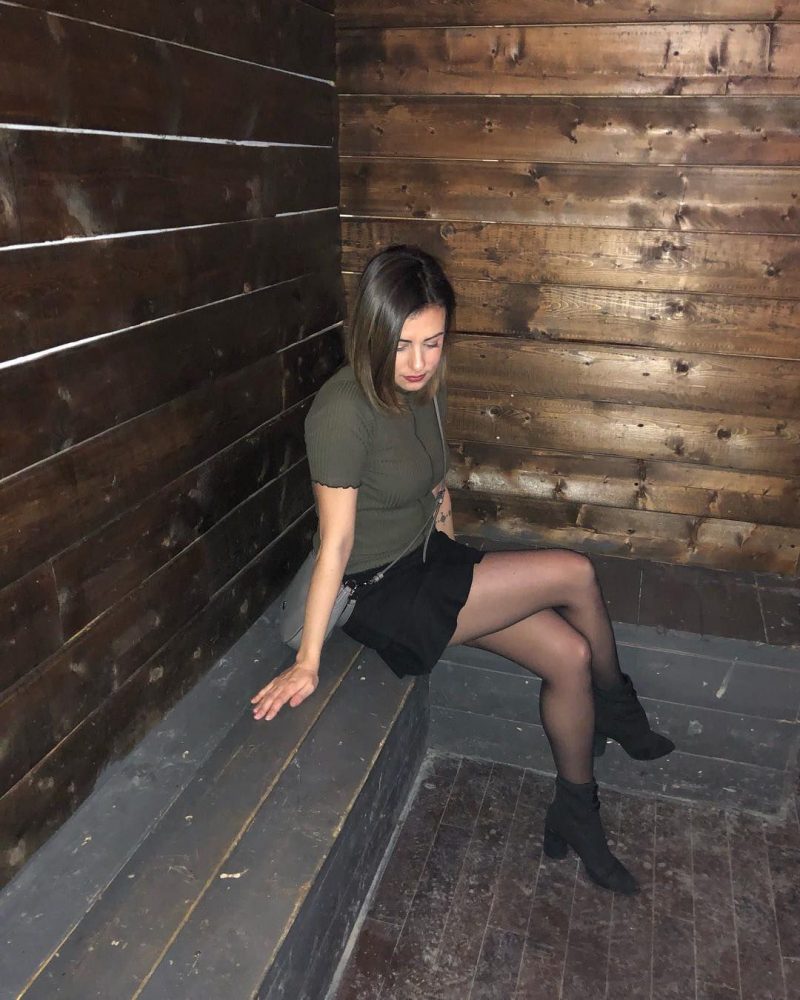 Buy Similar Here
Buy Similar Here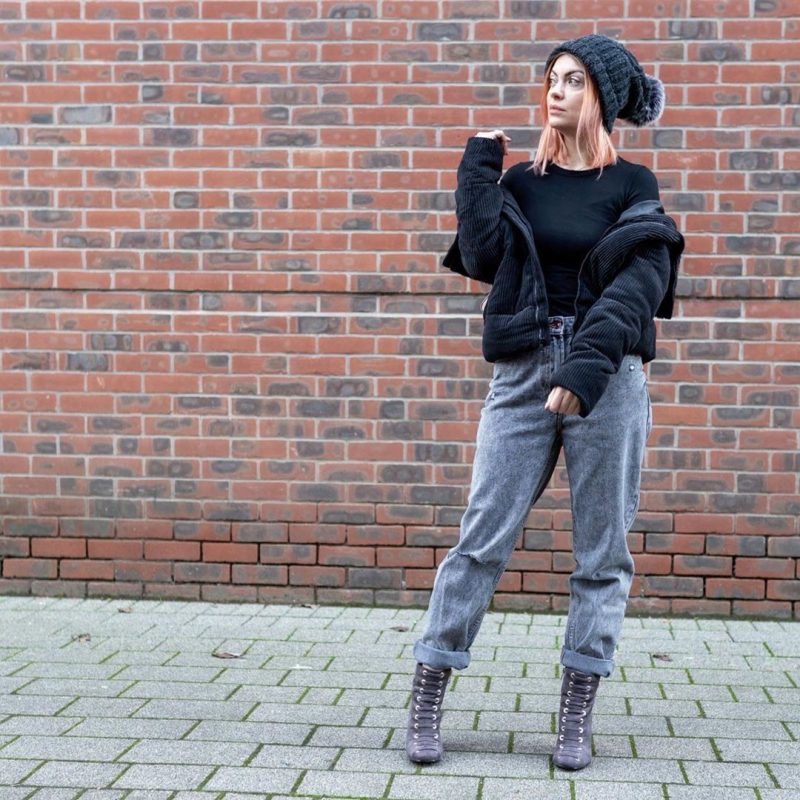 Buy Similar Here
Pastel turquoise cardigan can be paired with a khaki midi skirt and suede boots in cream-camel color: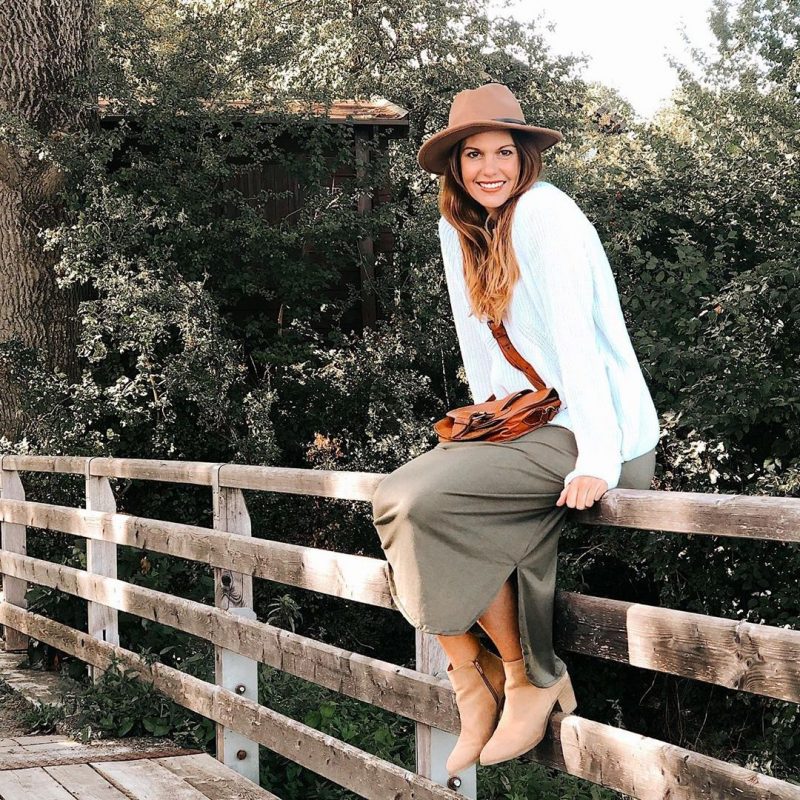 Buy Similar Here
In love with this look consisting of a camel coat in an oversized fit, black turtleneck, boyfriend jeans, and white ankle boots: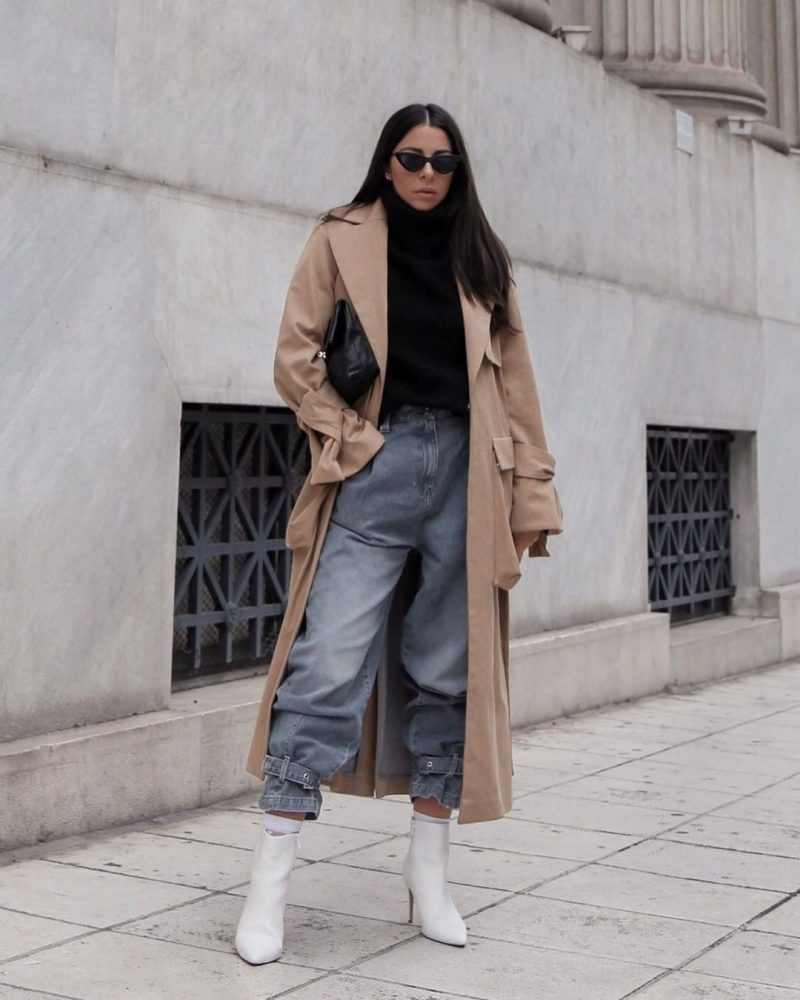 Buy Similar Here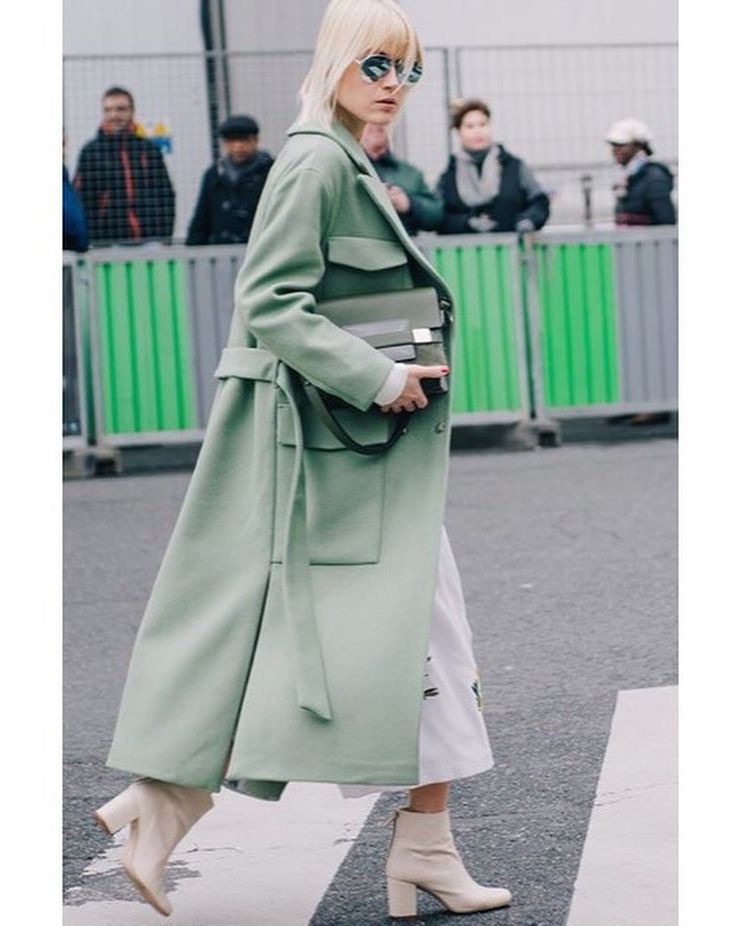 Buy Similar Here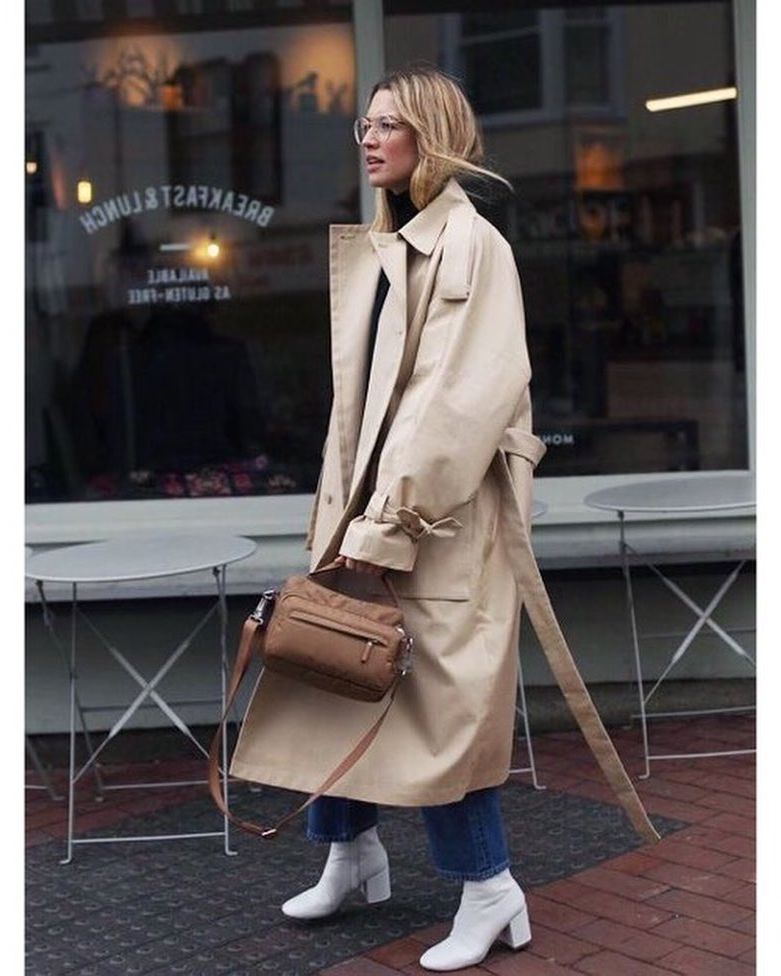 Buy Similar Here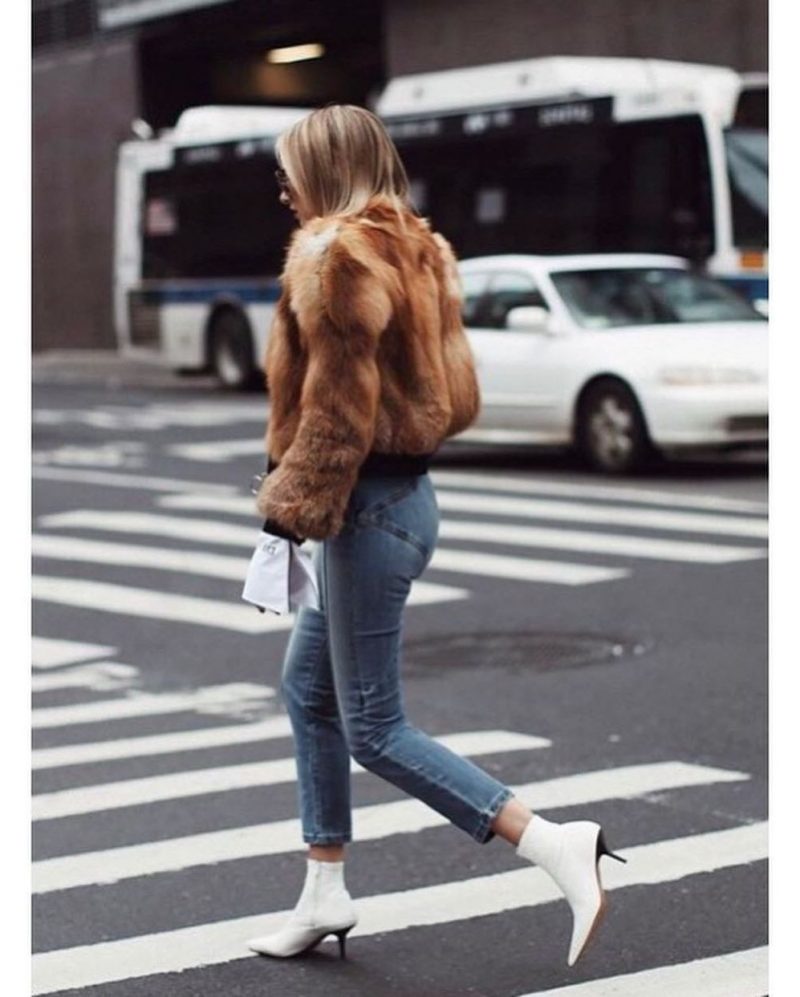 Buy Similar Here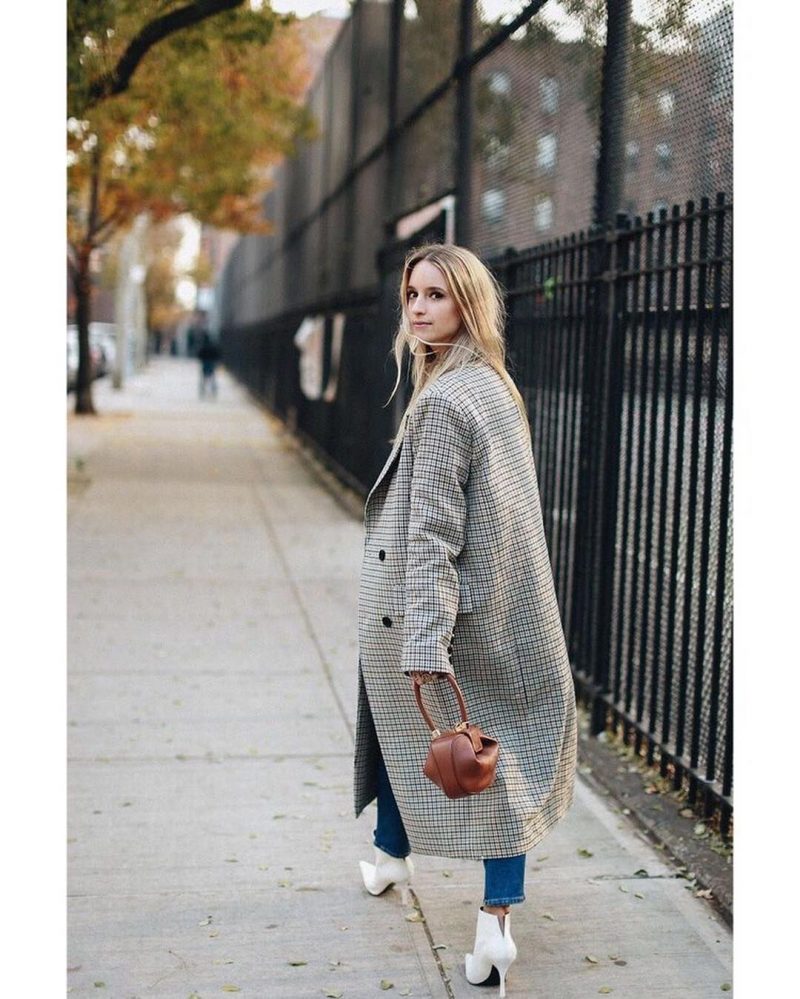 Buy Similar Here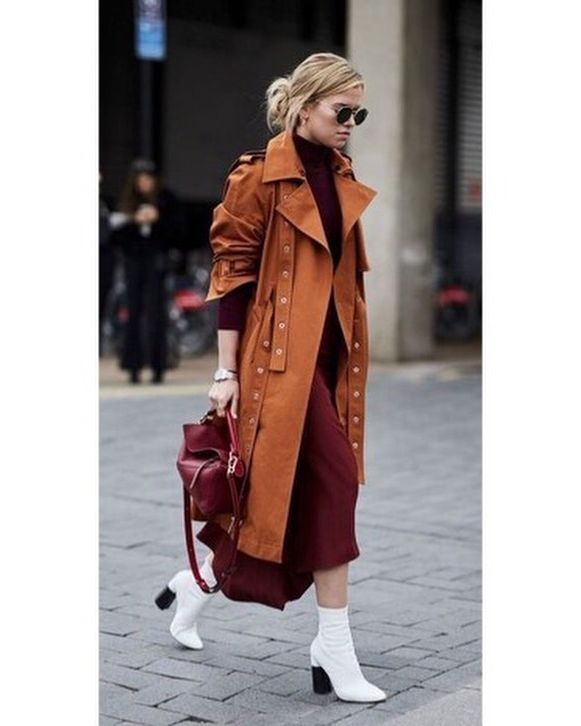 Buy Similar Here
Go for a black blazer, white top, light blue regular jeans, and white ankle boots: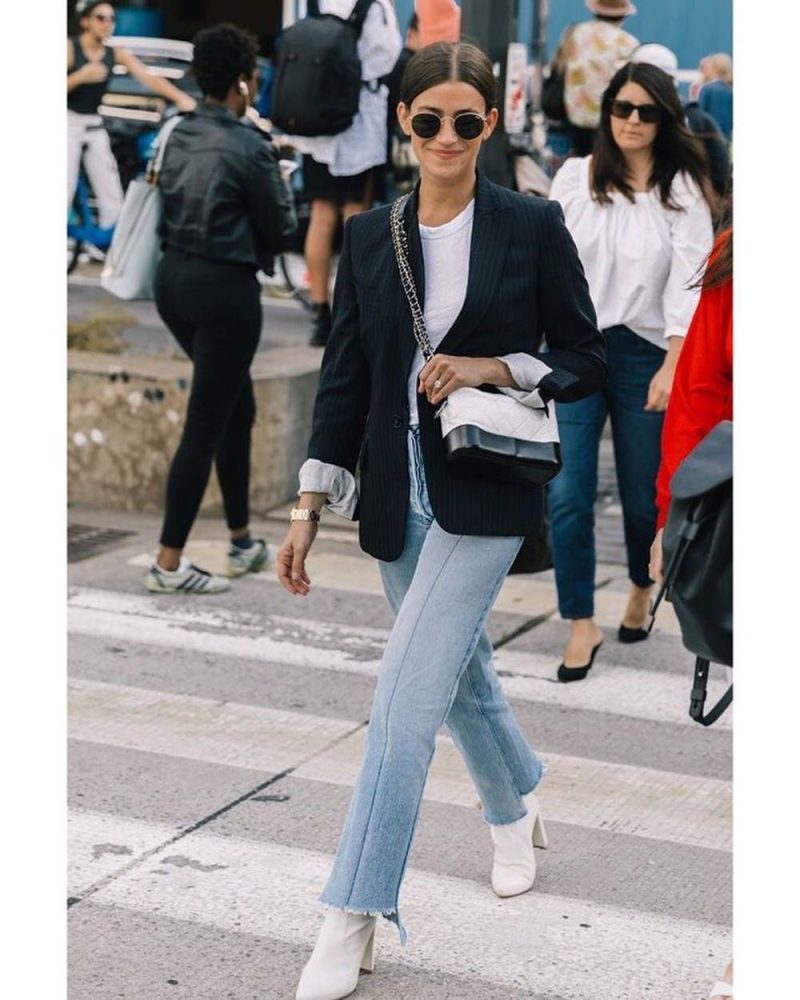 Buy Similar Here
Black suede ankle boots can be worn with ripped boyfriend jeans, black top and black cardigan: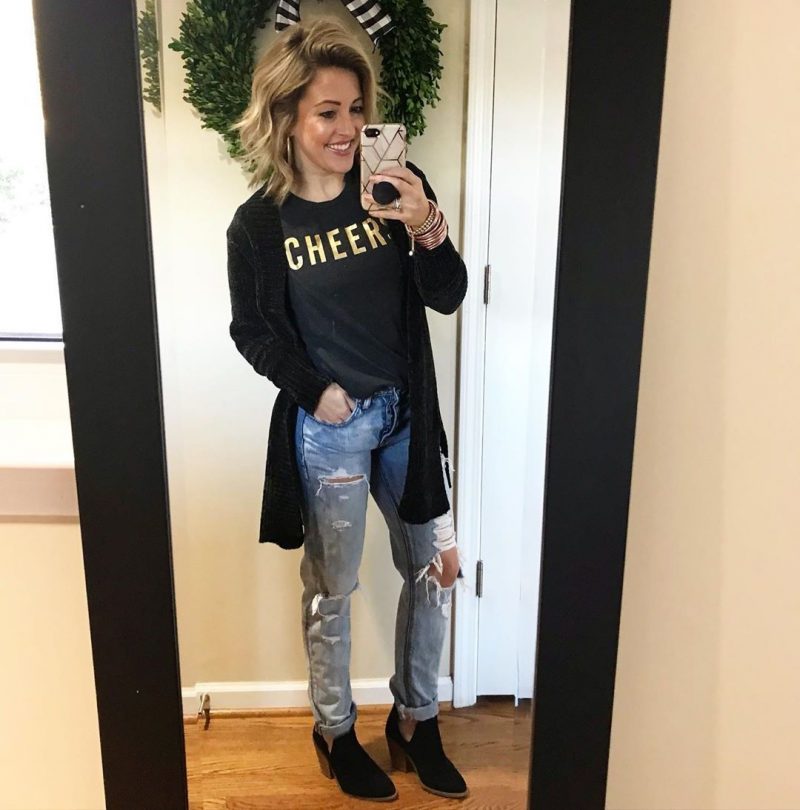 Buy Similar Here
A khaki green jacket looks stunning with a black sweater, black skinny pants and black suede ankle boots: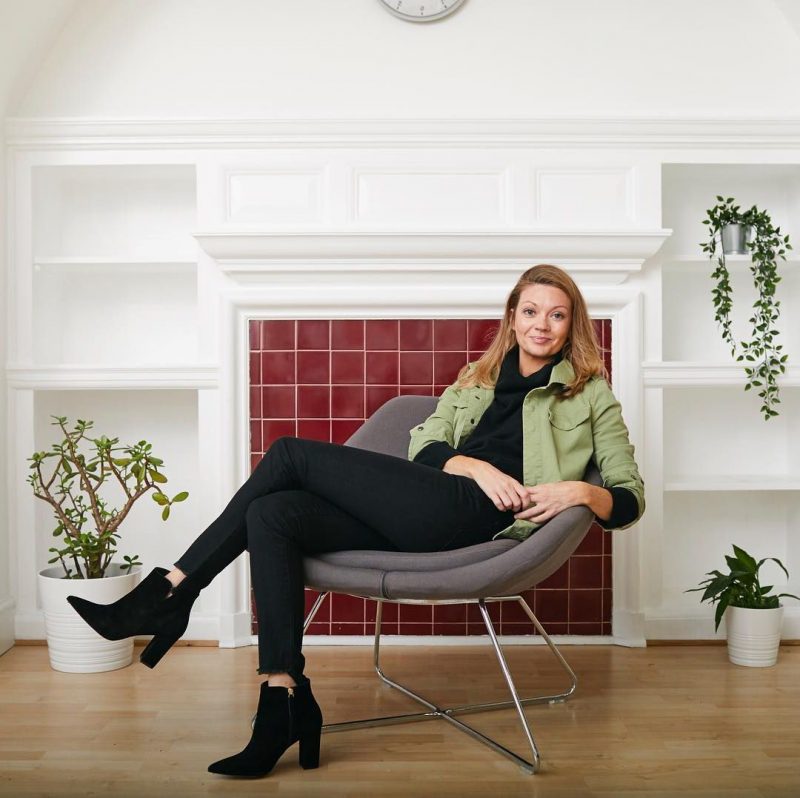 Buy Similar Here
We see an oversized blazer in white worn with a black sweater, dotted white midi skirt and snakeskin printed ankle boots: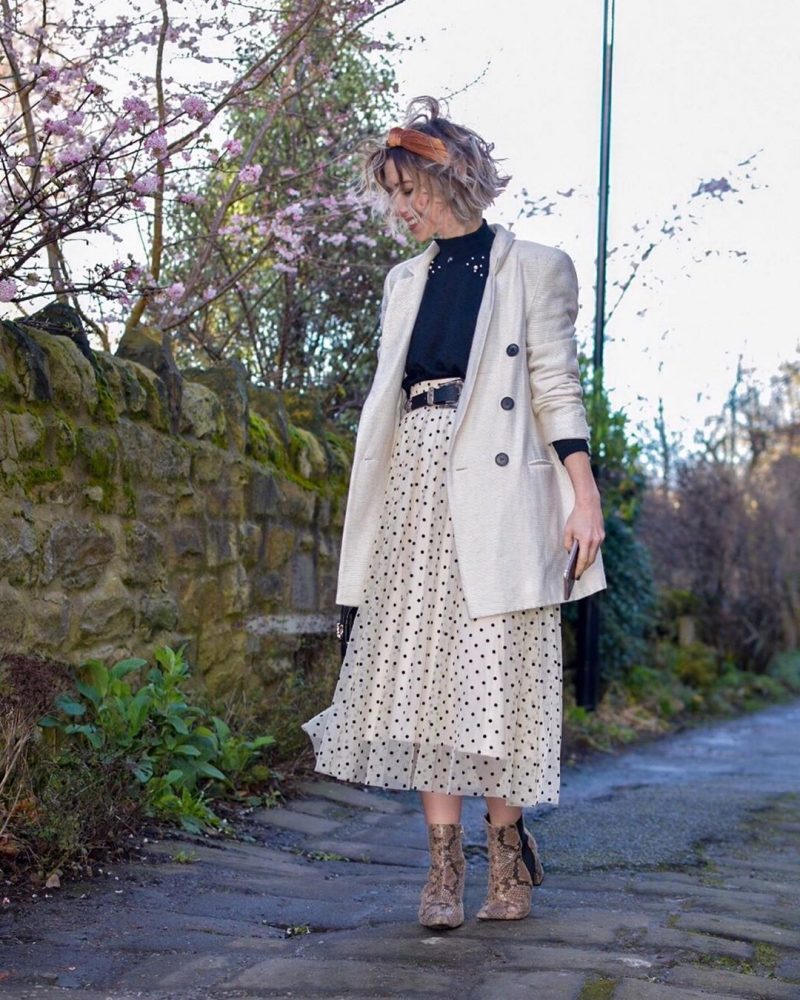 Buy Similar Here
A slim turtleneck in khaki green is paired with black skinnies and black flat ankle boots: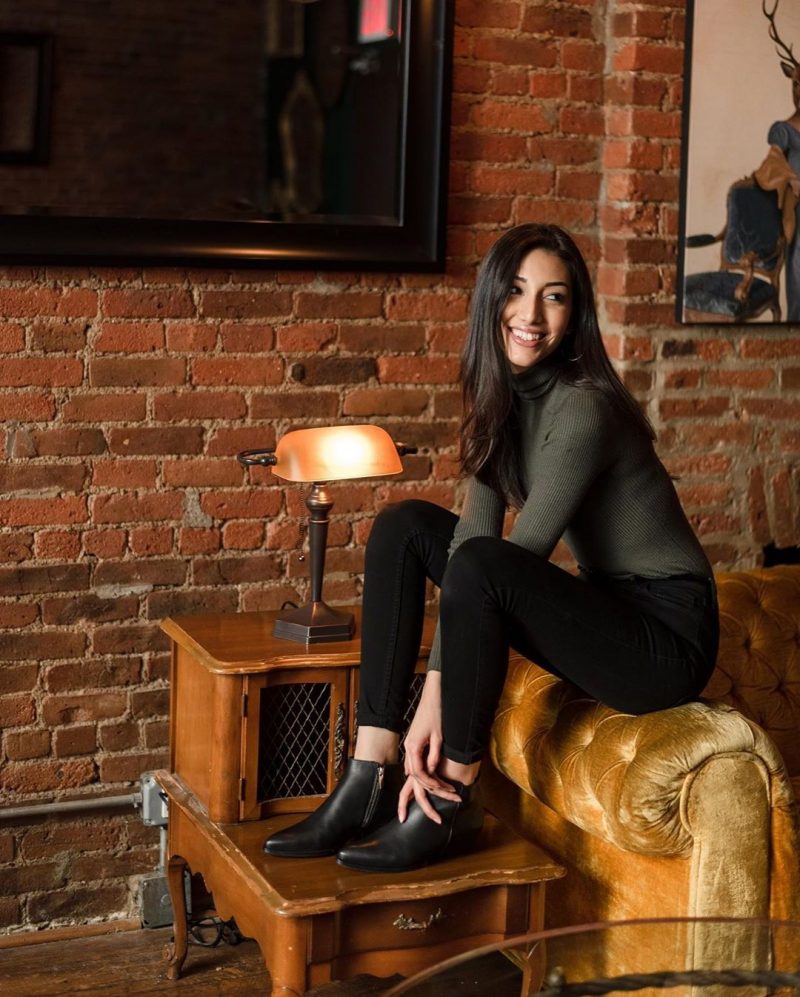 Buy Similar Here
A striped sleeveless top in slim fit is tucked in charcoal denim mini skirt completed with black booties: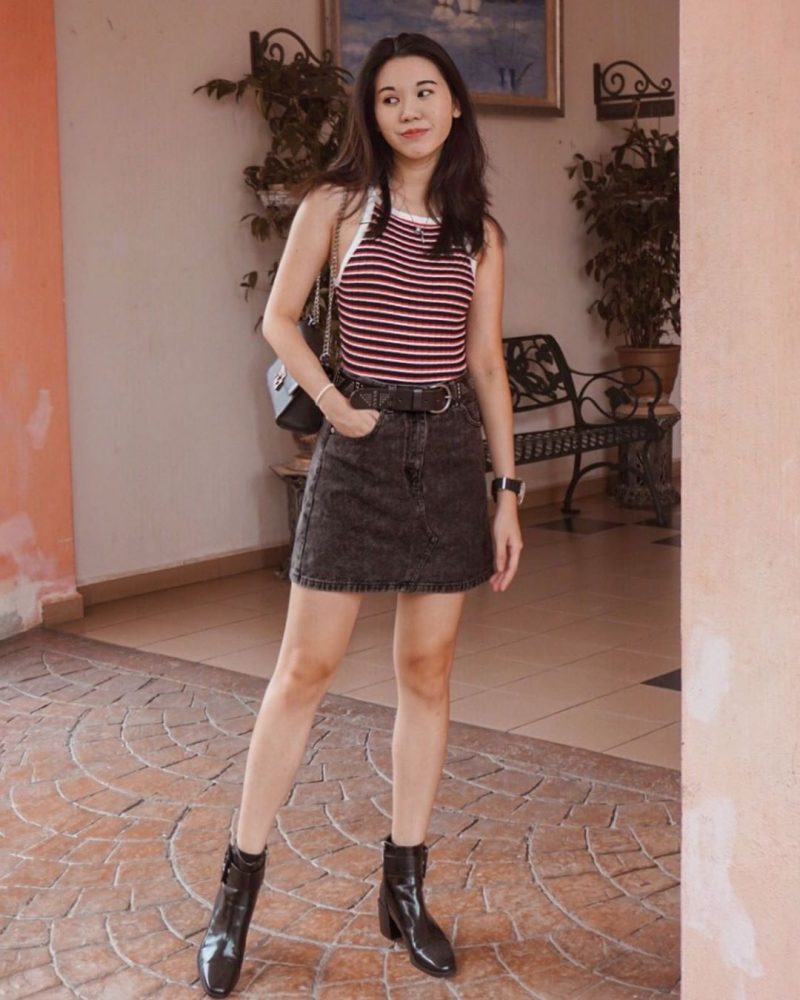 Buy Similar Here
Love this peasant blouse styled with denim shorts and suede booties: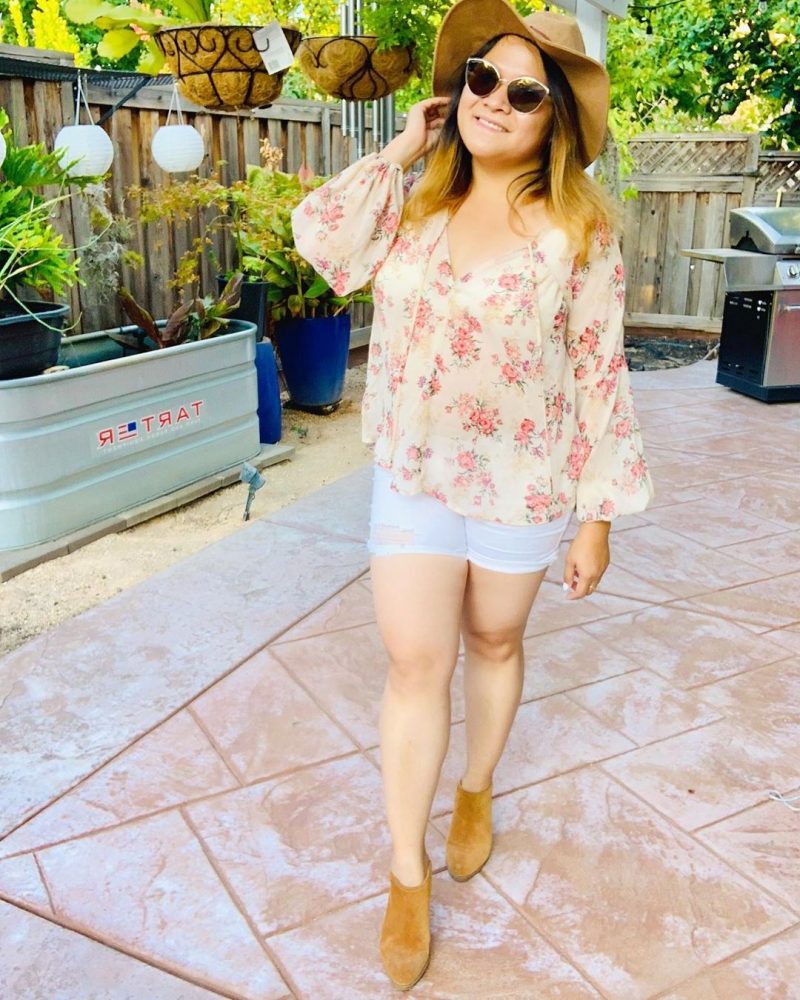 Buy Similar Here