This question I hear all the time, that's why I decided to create this post and tell you all the pluses and minuses of wearing socks with shoes. It's fair to say, occasionally we notice models and fashionistas appearing on the streets and catwalks wearing socks with heels. But what should a woman do who works as a manager in customer service.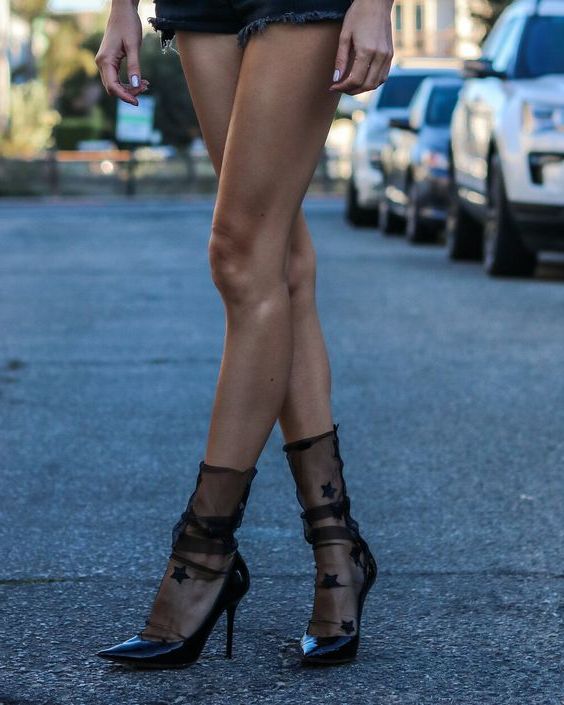 Buy Similar Here
We see star printed see-through black socks worn with pointed-toe black heels, update this street style look with denim shorts.
Now, women started to wear socks with shoes in the mid of their twenties, when they wanted to let some sun rays on their legs. It was a perfect alternative to wearing footwear with tights.
Today, we see lots of designer brands that offer us wearing sexy socks with various shoes. The socks are used as an instrument that creates a special mood and atmosphere for ladies. All in all, socks are an association with the past, with convenience and comfort.
If you are thinking of taking experiments with socks, the following tips will come in handy:
– before adding socks, you should have the idea of ​​your outfit, it should be clear and wearable;
– the more interesting is the color, texture, style, and pattern of the socks, the cooler result should be;
– the ending line of the socks is very important. Try pulling them at different heights, from maximum height to wearing them lowered, only experimenting can give you a clear picture and choose the right proportion.
We see a young lady wearing blush T-strap shoes with white socks, black mini skirt in white dots and a beige roll-neck sweater: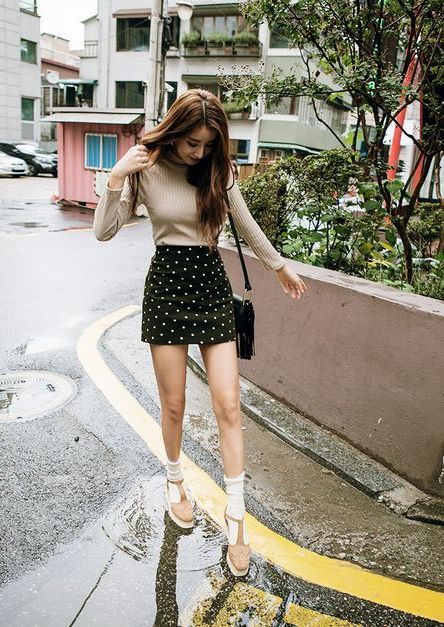 Buy Similar Here
How about making a wow effect by wearing socks? Go for these red ones and style them with wedge sandals in brown leather. Complete it with a knitted long-sleeve black midi dress: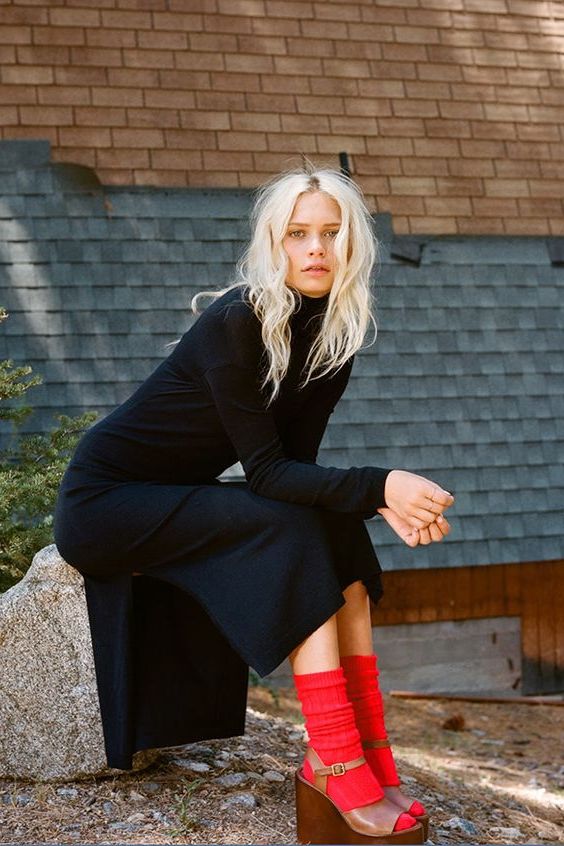 Buy Similar Here
Nike socks in white are completed with chic suede red heeled sandals. Update this style by adding a midi skirt in white: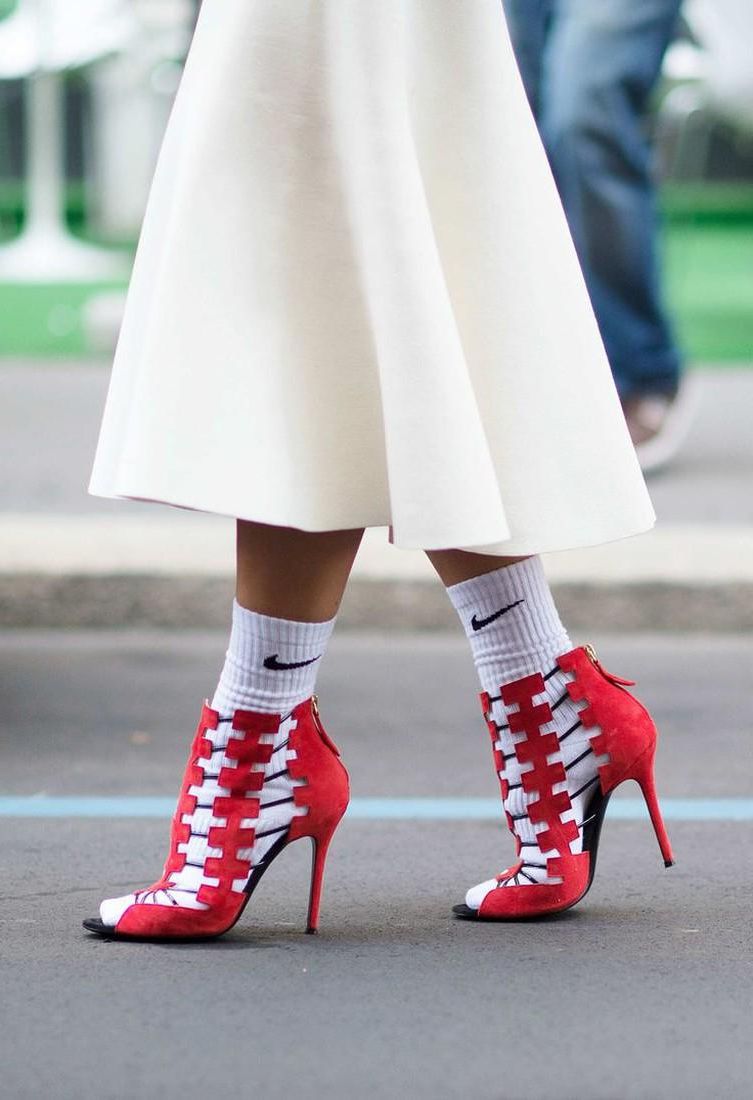 Buy Similar Here
White dotted black socks are teamed with wedge pumps and a vintage floral dress in blush color: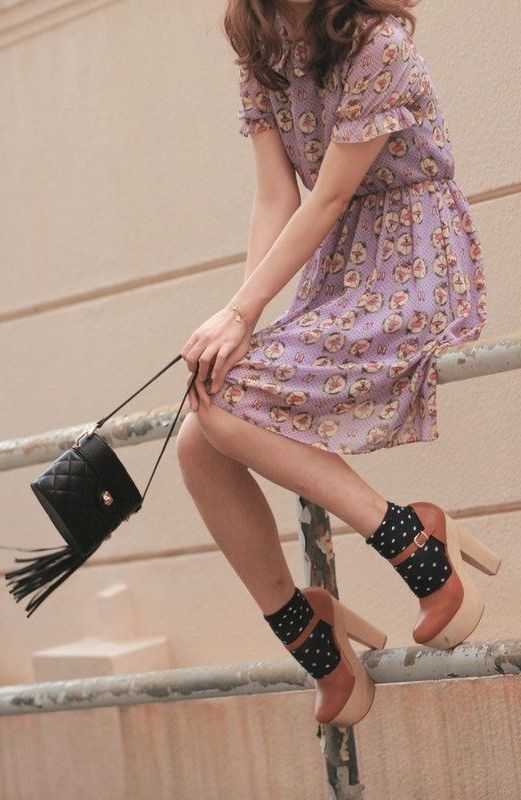 Buy Similar Here
Polka dot sheer black socks are styled with glossy black pumps and a red midi skirt: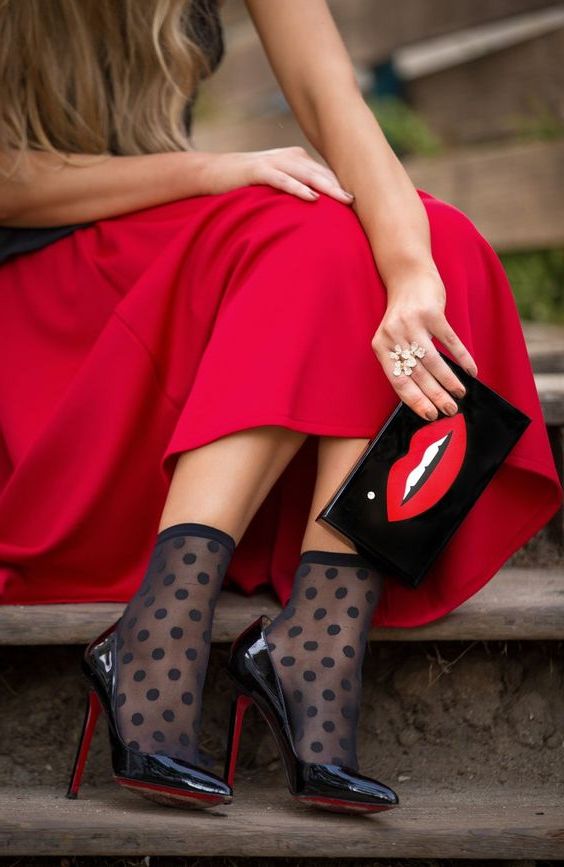 Buy Similar Here
The knitted red socks are worn with orange heeled sandals, navy skirt and a mustard sweater, a kind of hipster vintage style:
Buy Similar Here
We see navy suede heeled pumps styled with black socks, and crochet midi dress in black color, love it:
Buy Similar Here
Keep it real and sporty! Go for these white socks and team them with chunky black-white sneakers: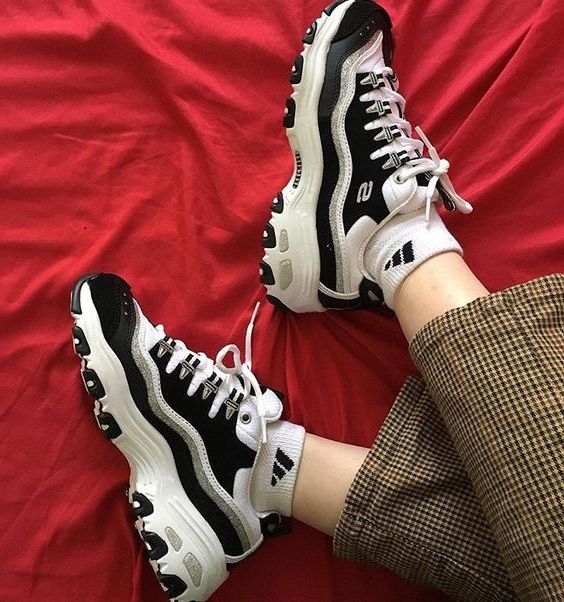 Buy Similar Here
We see a grey plaid pantsuit with culottes styled with a teddy-bear coat, heart-shaped sunglasses, orange socks and silver brogues: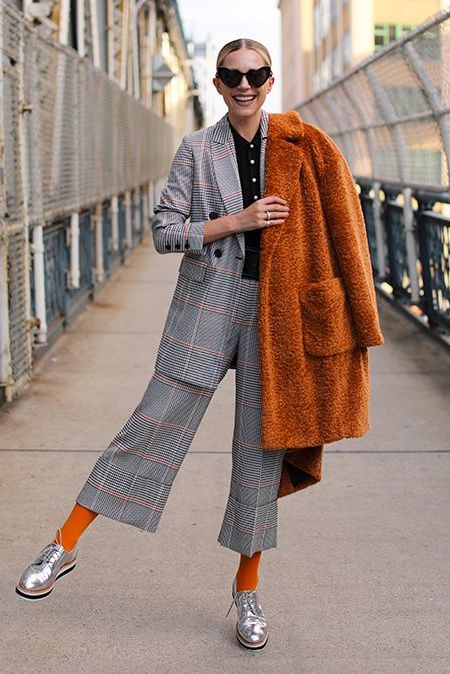 Buy Similar Here
White socks are paired with white closed-toe sandals, denim midi skirt and a white T-shirt, love that backpack: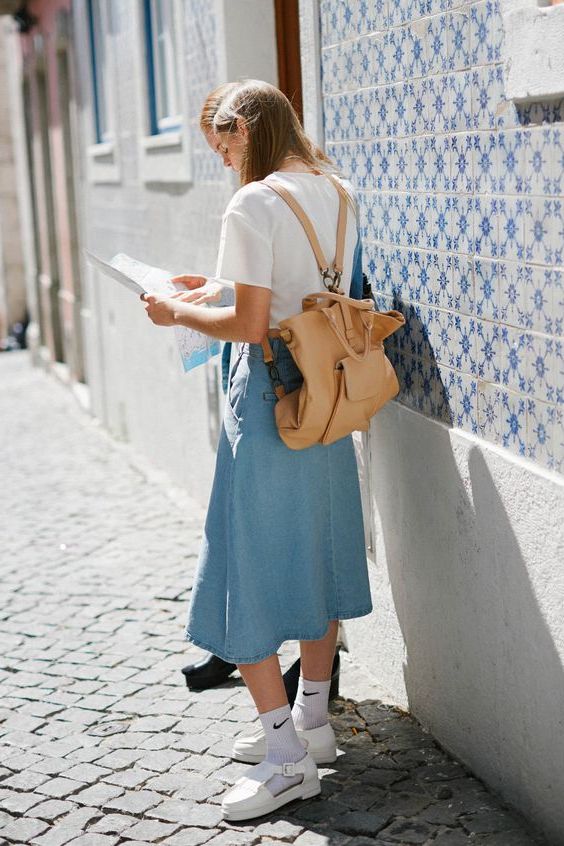 Buy Similar Here
Get some creativity, go for a long chunky sweater with an opened side anmd style it with a pleated black midi skirt updated with grey knitted socks and maroon color ankle-strap heeled pumps: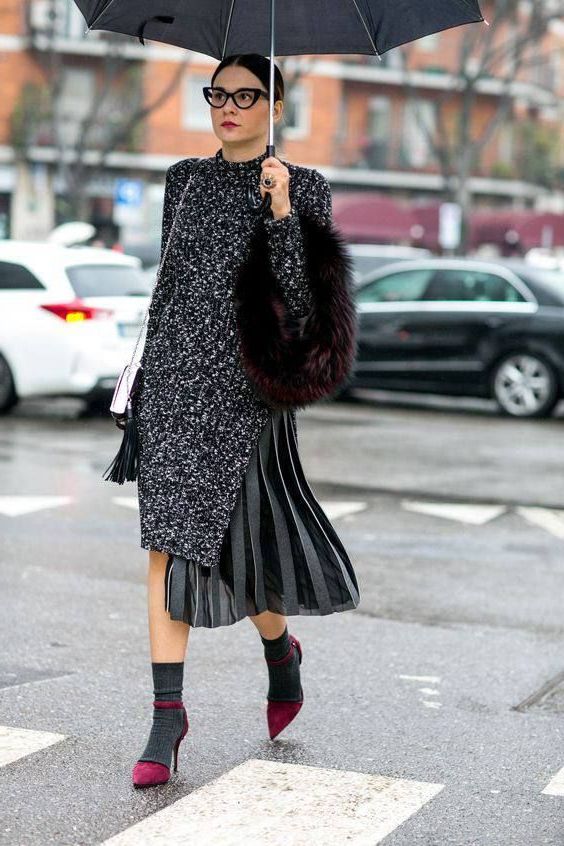 Buy Similar Here
Another angle from the same outfit, I am totally in love with it: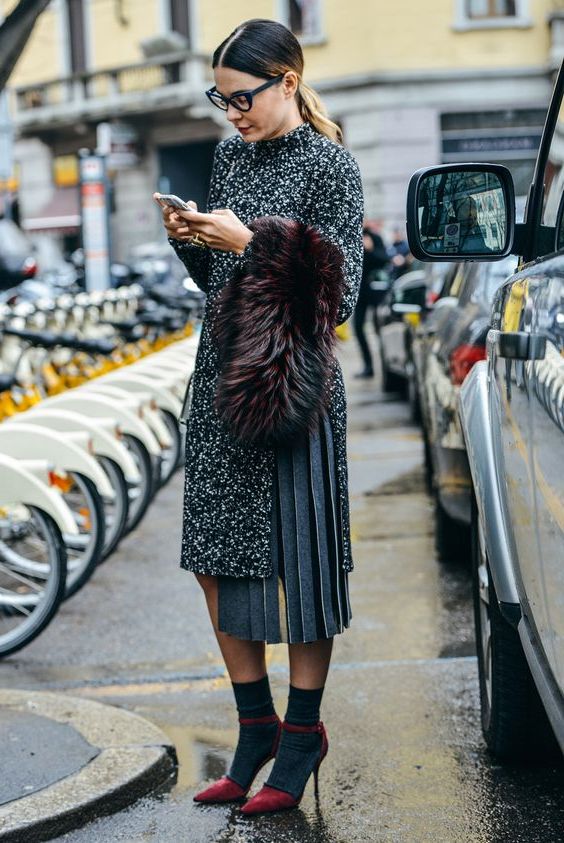 Buy Similar Here
A basic cream-grey top is paired with a lightweight tulle skirt and striped socks updated with black pumps: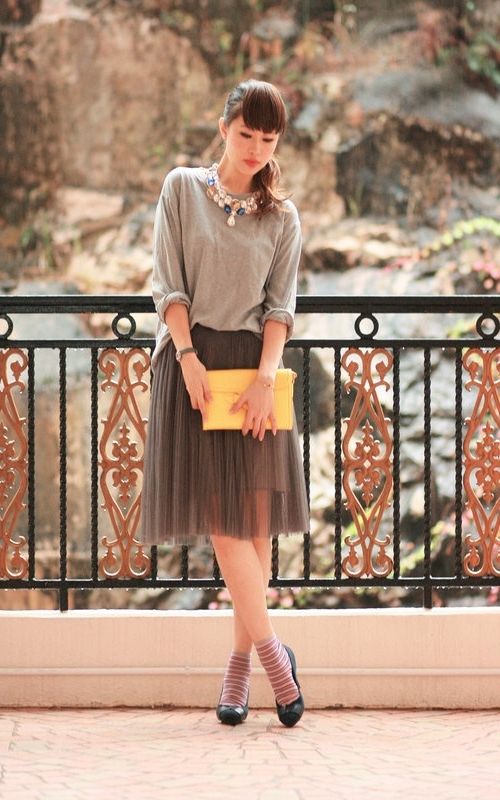 Buy Similar Here
An oversized grey cardigan looks hipster inspired teamed with a black dress, over-the-knee socks in black and buckled ankle boots, love the result: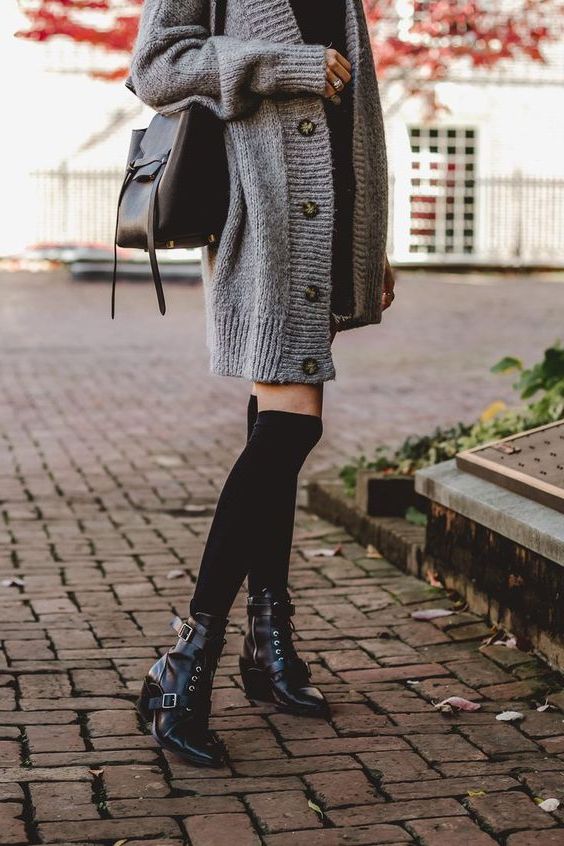 Buy Similar Here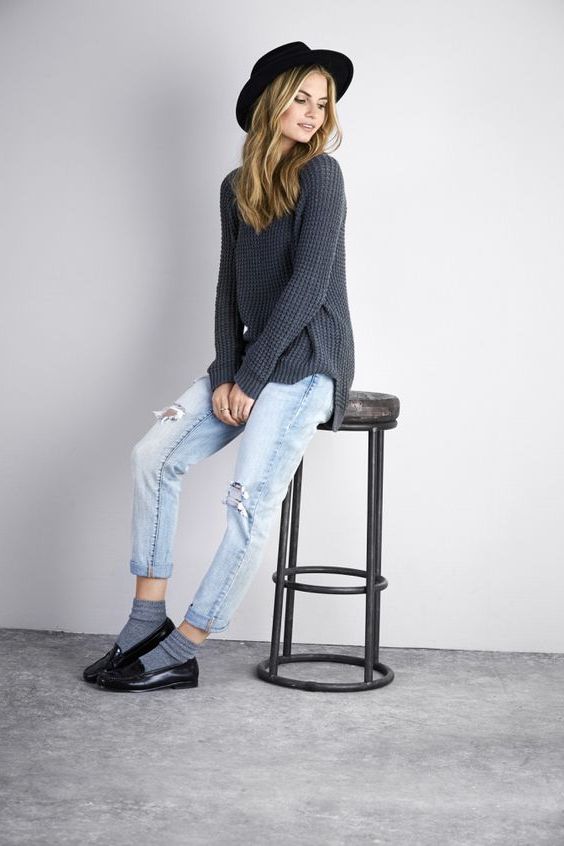 Buy Similar Here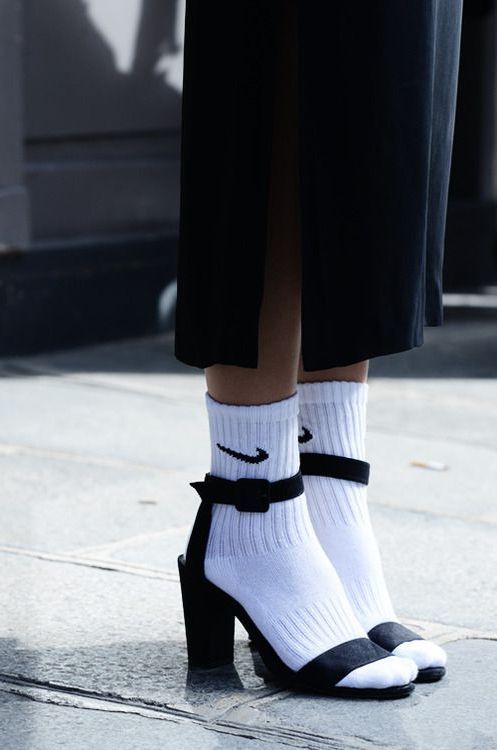 Buy Similar Here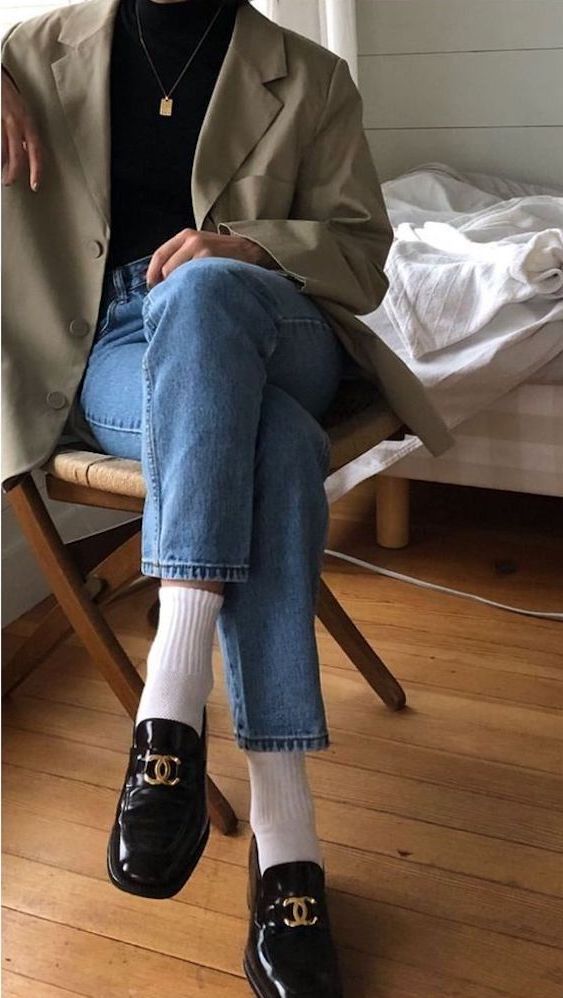 Buy Similar Here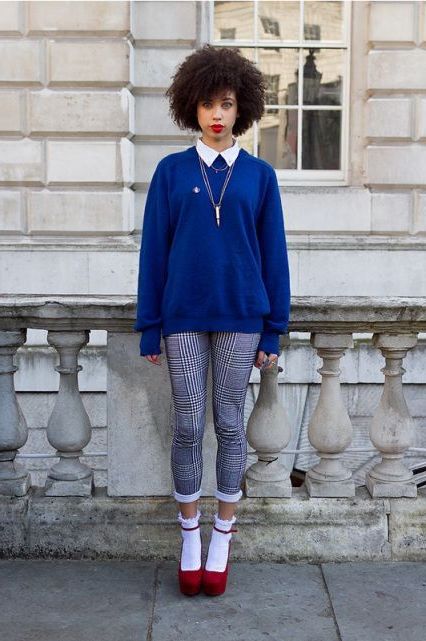 Buy Similar Here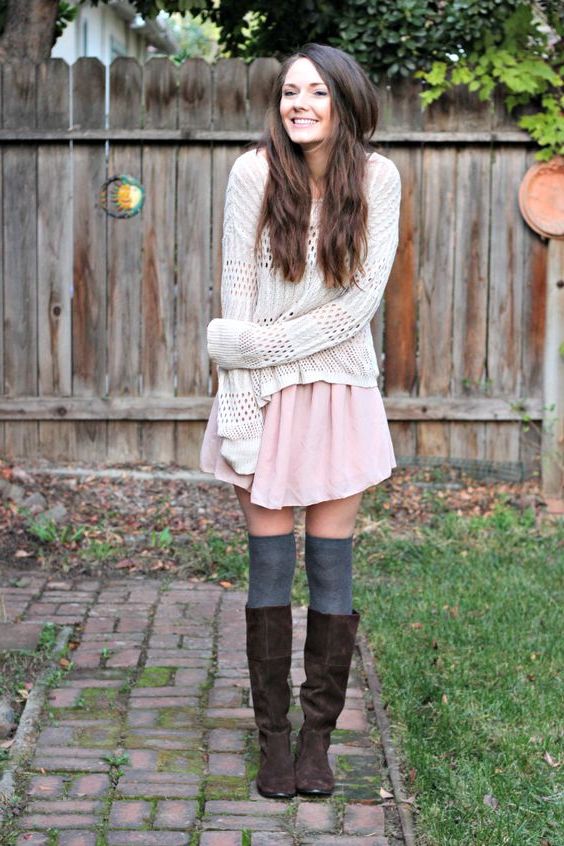 Buy Similar Here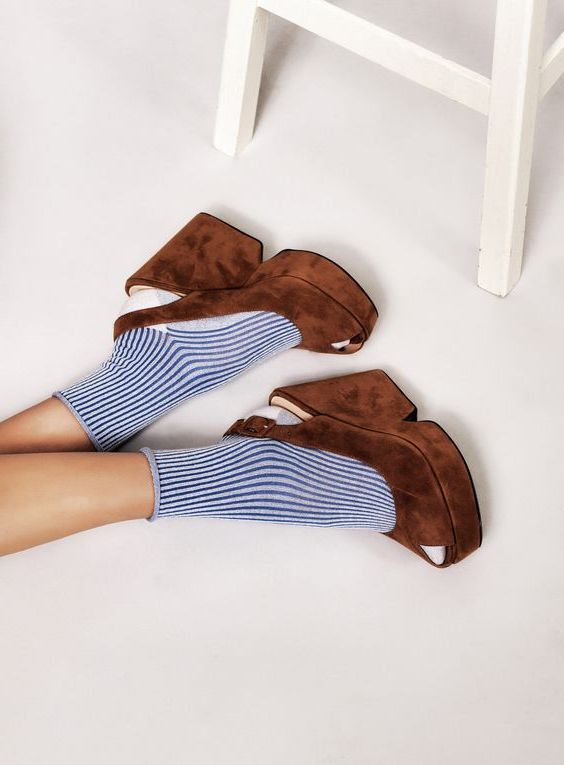 Buy Similar Here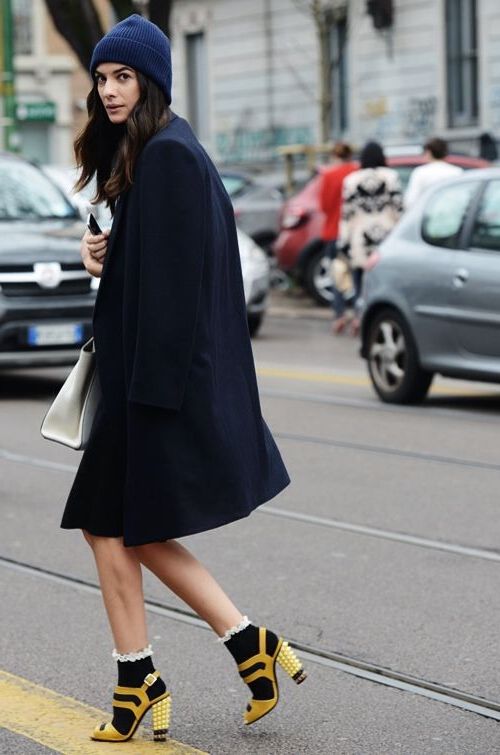 Buy Similar Here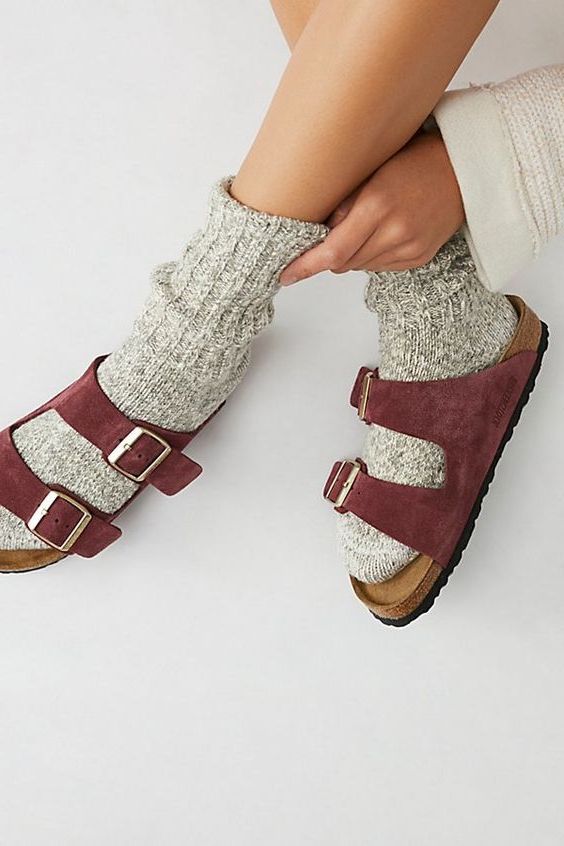 Buy Similar Here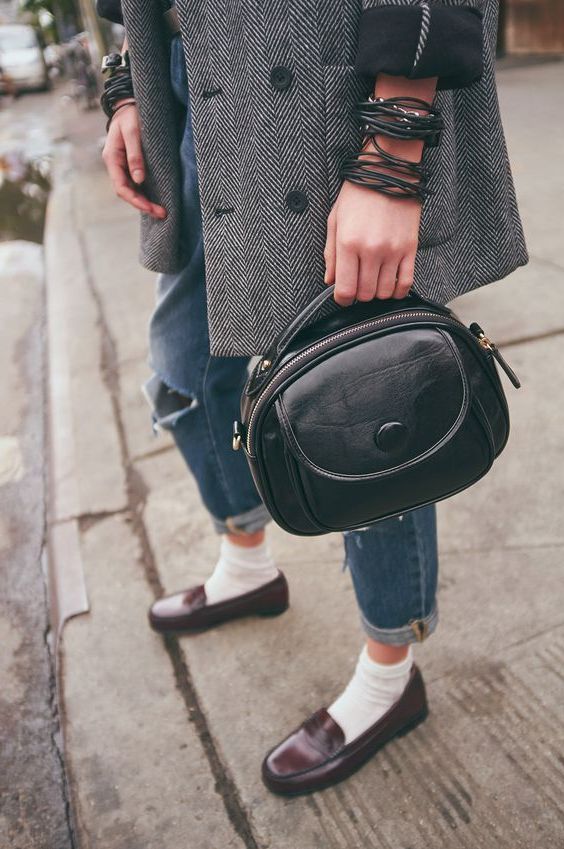 Buy Similar Here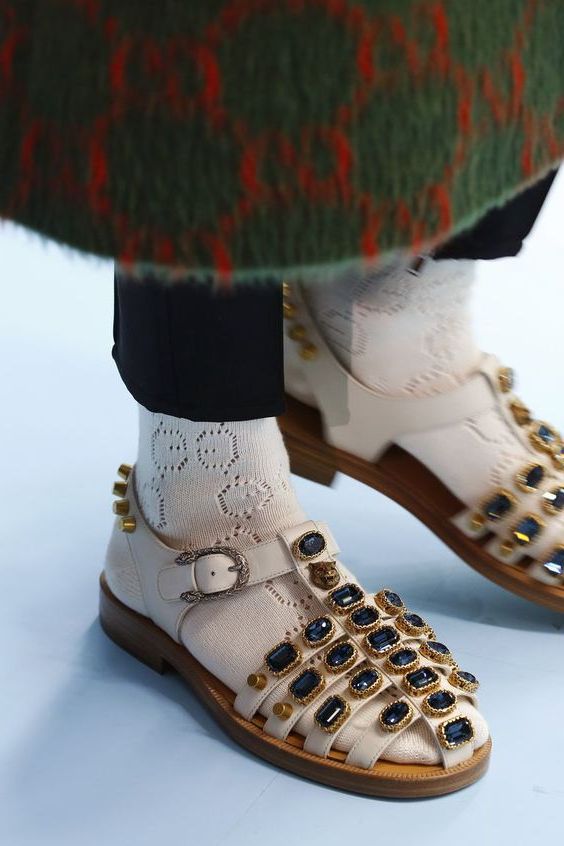 Buy Similar Here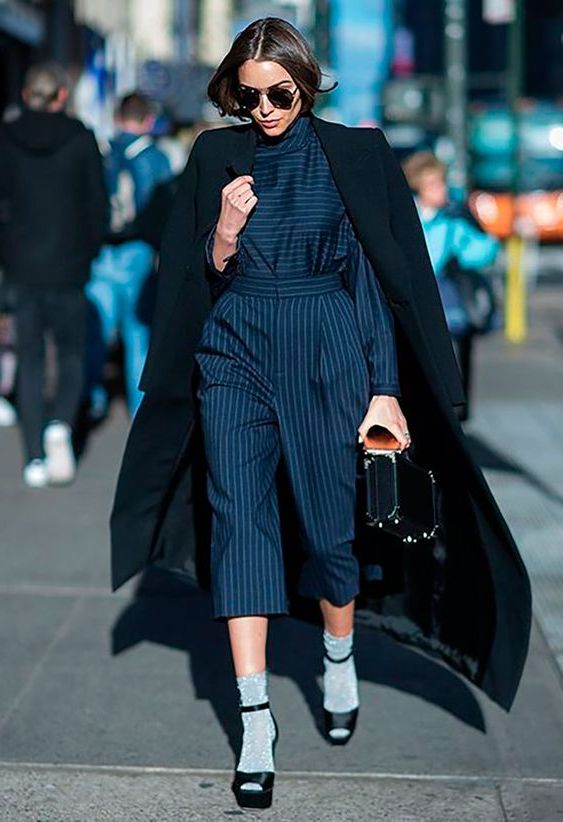 Buy Similar Here
A touch of Tomboy! Love this classic update, we see a ribbed knit charcoal sweater paired with wool cuffed pants and light grey socks completed with black loafers: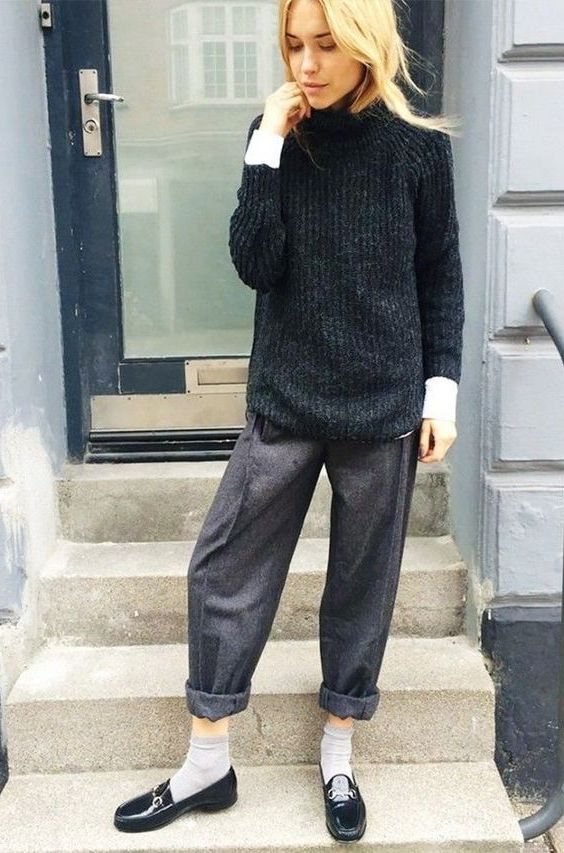 Buy Similar Here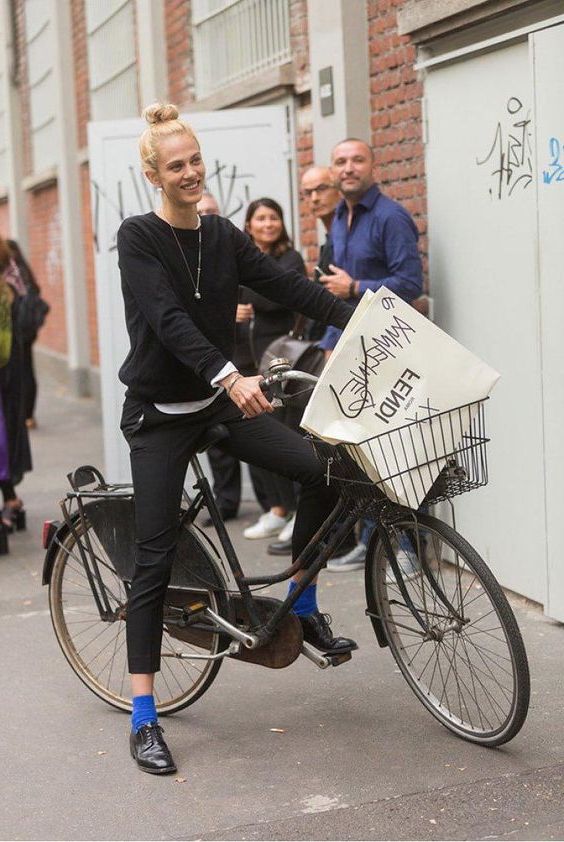 Buy Similar Here
A black shirtdress looks sassy with yellow socks and black heeled sandals: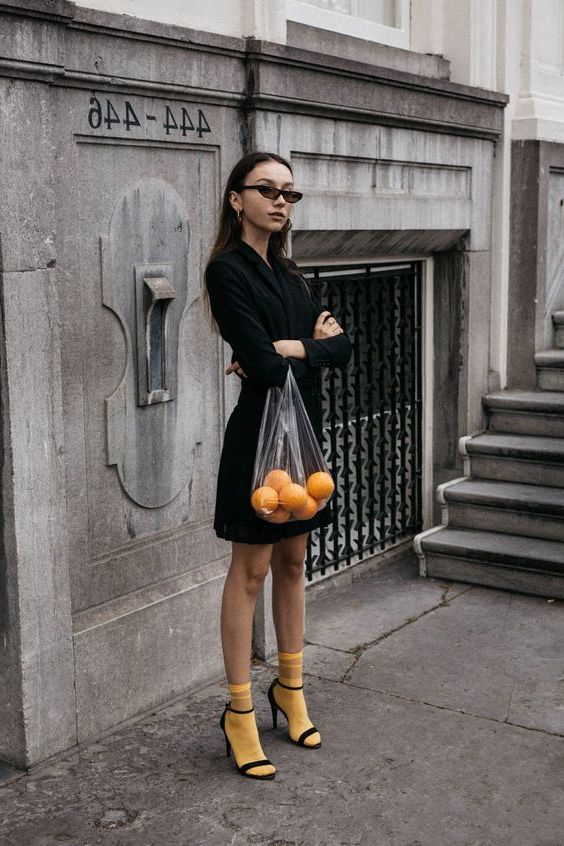 Buy Similar Here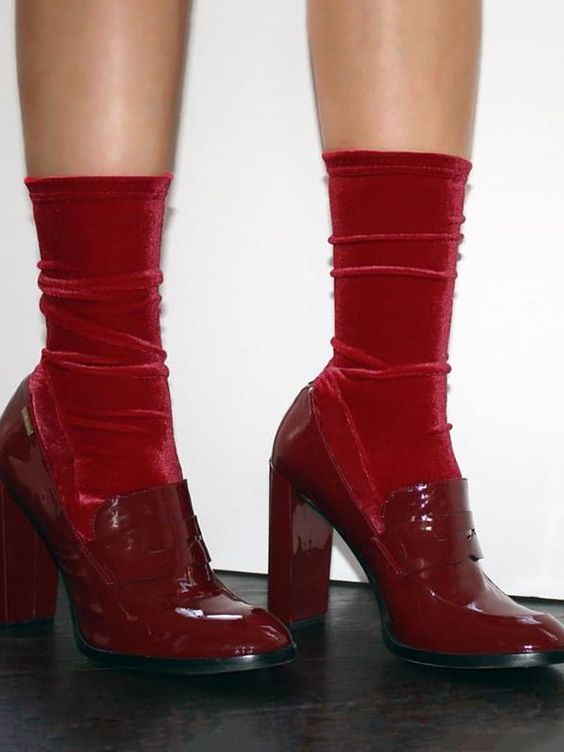 Buy Similar Here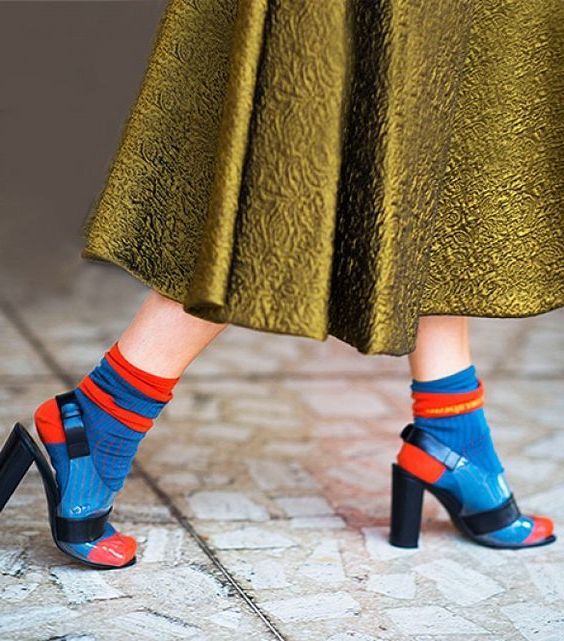 Buy Similar Here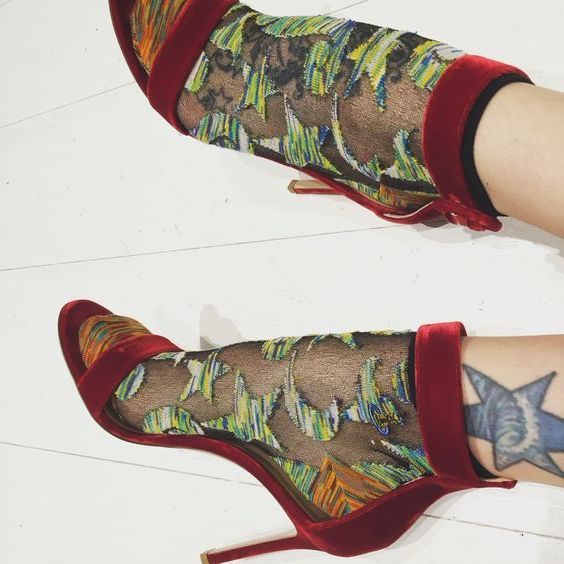 Buy Similar Here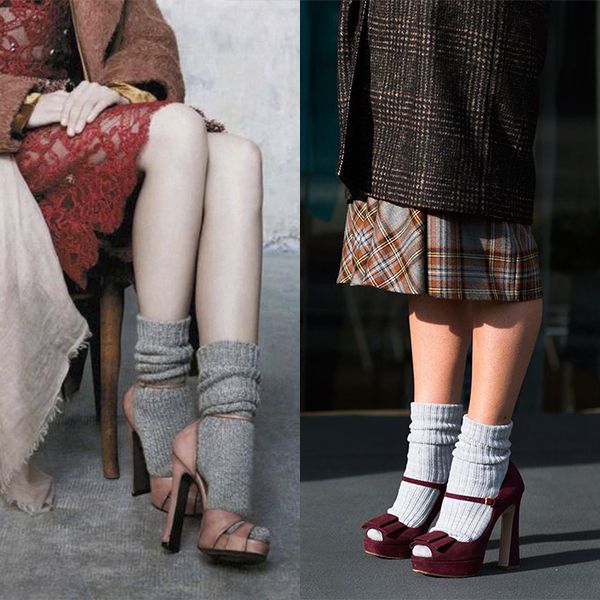 Buy Similar Here
Love this cute look consisting of a khaki green bomber, black turtleneck, blush knife-pleated midi skirt, and dotted white socks completed with modern sandals: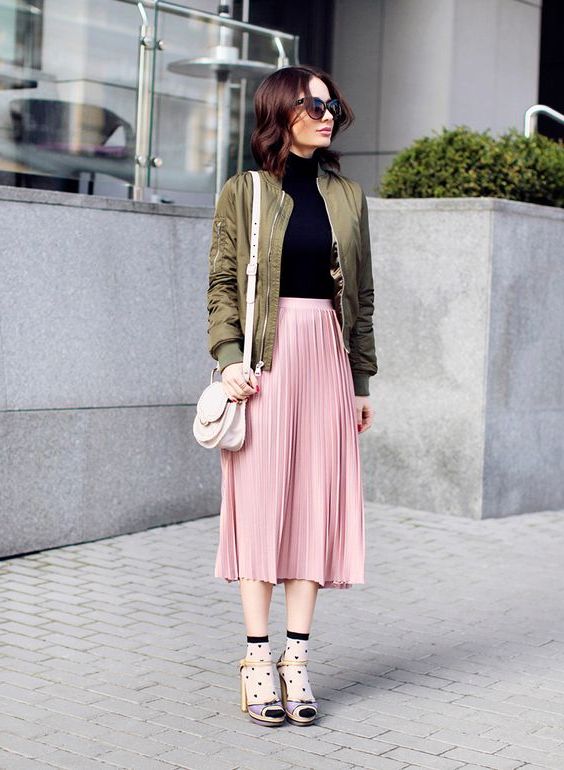 Buy Similar Here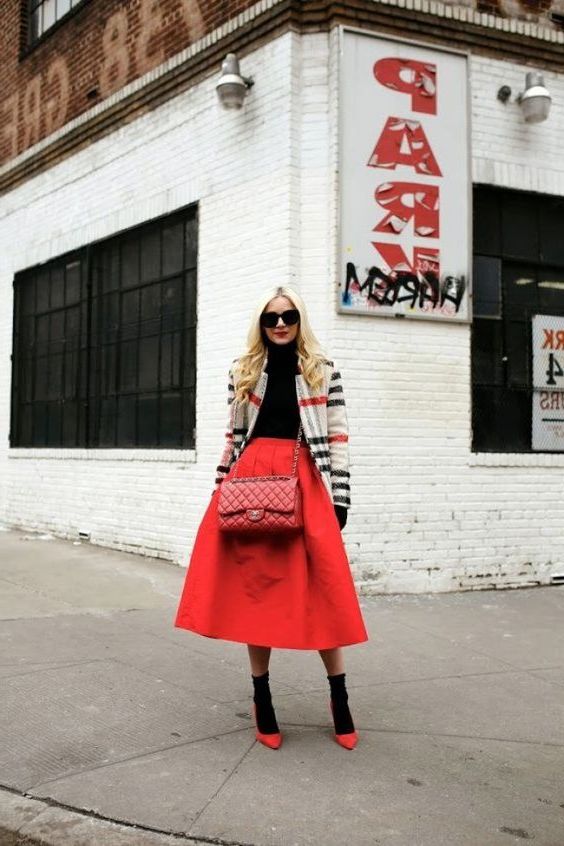 Buy Similar Here
Buy Similar Here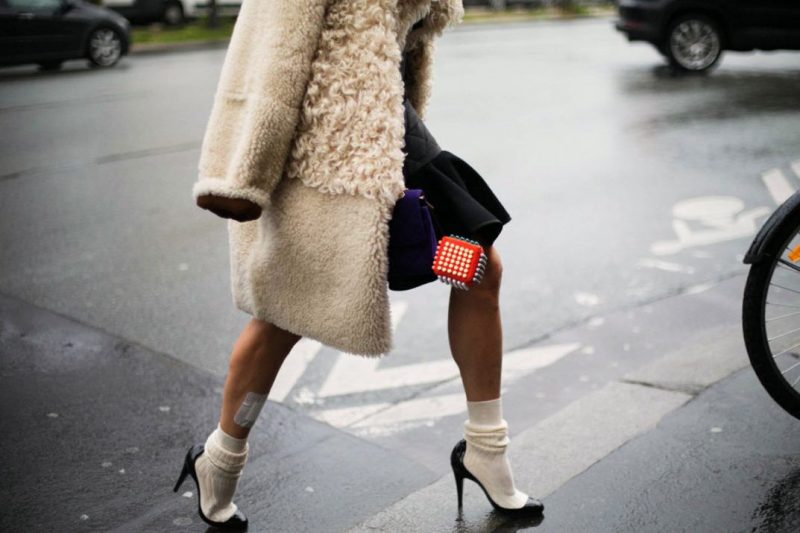 Buy Similar Here
Keep it original and creative! Go for printed socks, glossy brown heels and frayed jeans in blue: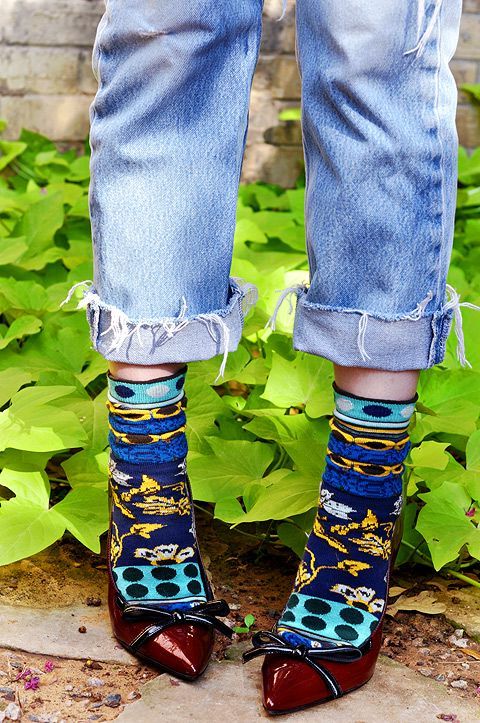 Buy Similar Here
Classic grey socks are styled with camel-brown pumps and cream-white separates: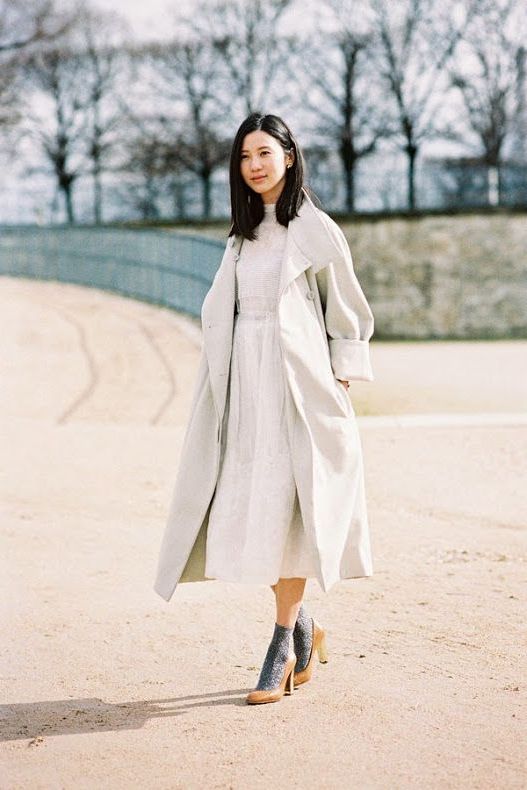 Buy Similar Here
Grey socks are rocked with cream-brown pumps, light brown skirt and a navy coat: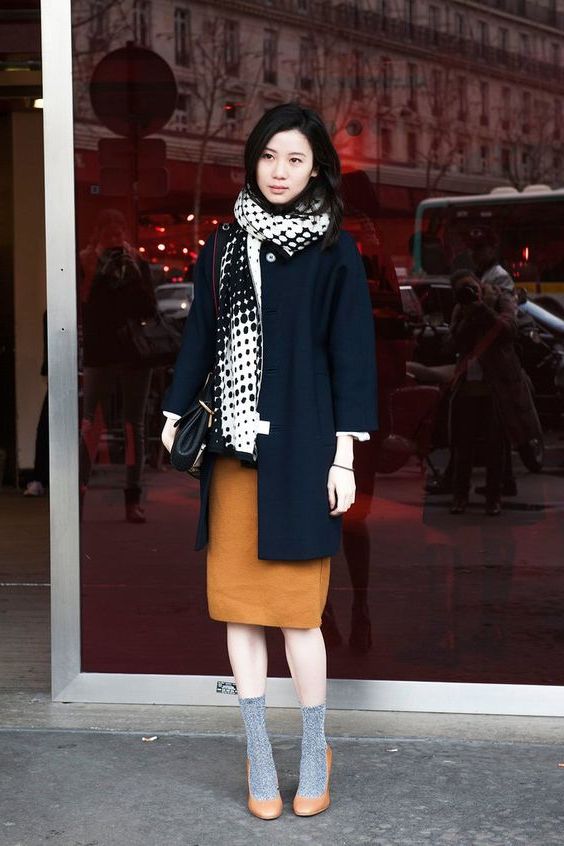 Buy Similar Here
We see black sheer socks with maroon heeled pumps, maroon suede skirt, lace blouse in white, and a collarless maroon blazer: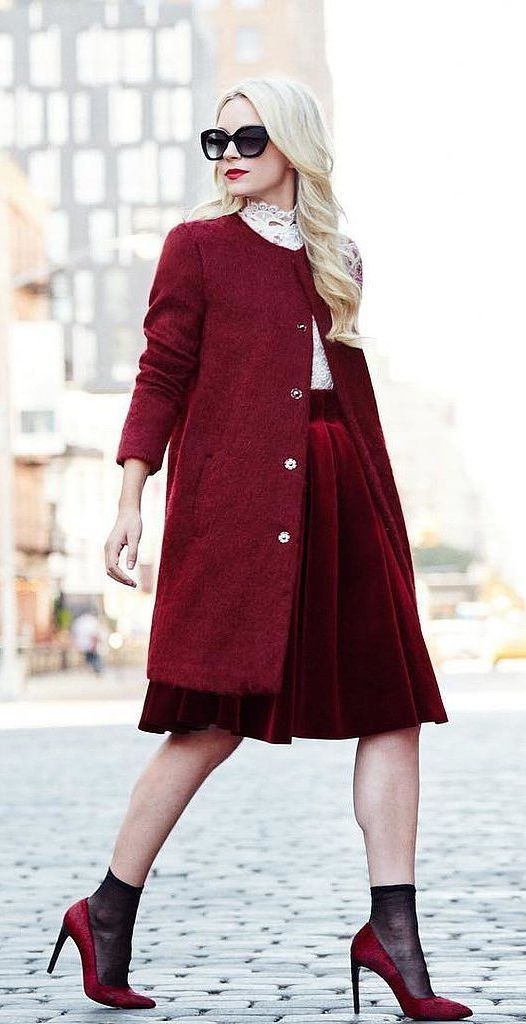 Buy Similar Here
A kind of creativity. Love the cuffs of the knitted socks styled with glossy golden heeled puimps: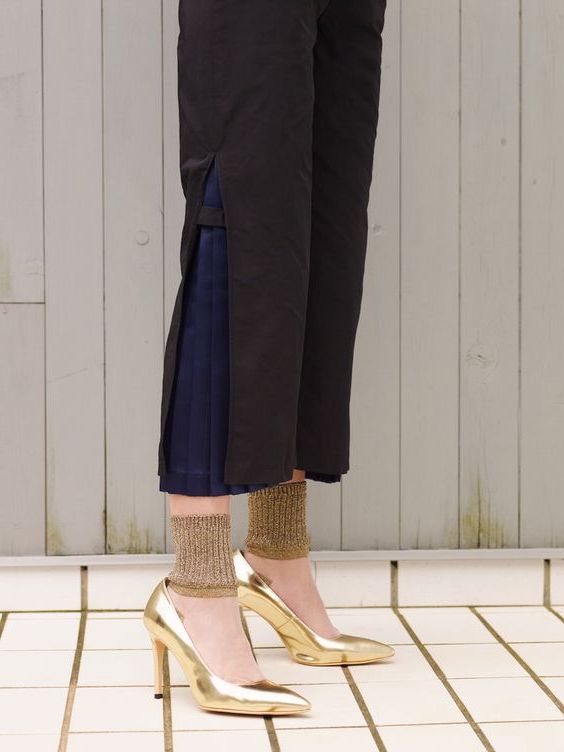 Buy Similar Here
How about teaming neon green socks with black heeled pumps. Complete the look by adding a creative navy-black skirt and a green sweater in chunky knits: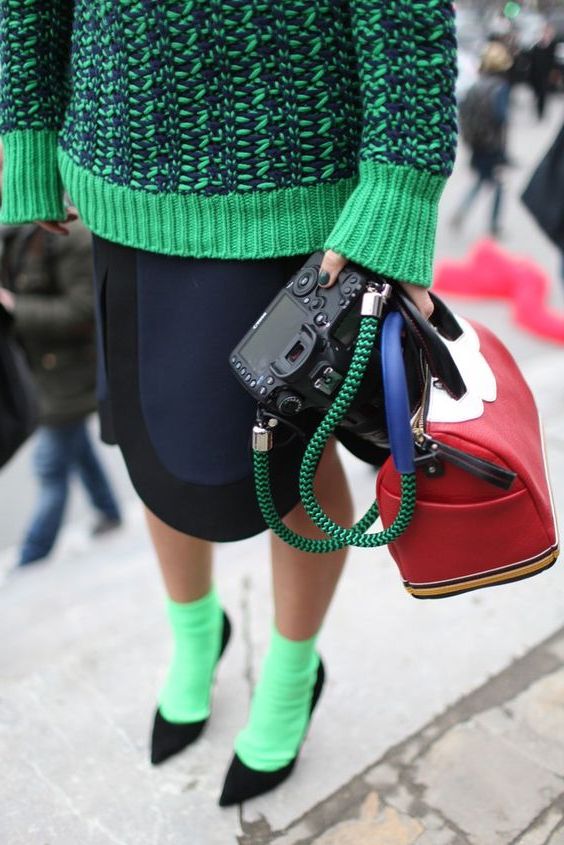 Buy Similar Here
Black heeled pumps with red sole are updated with net socks in black color: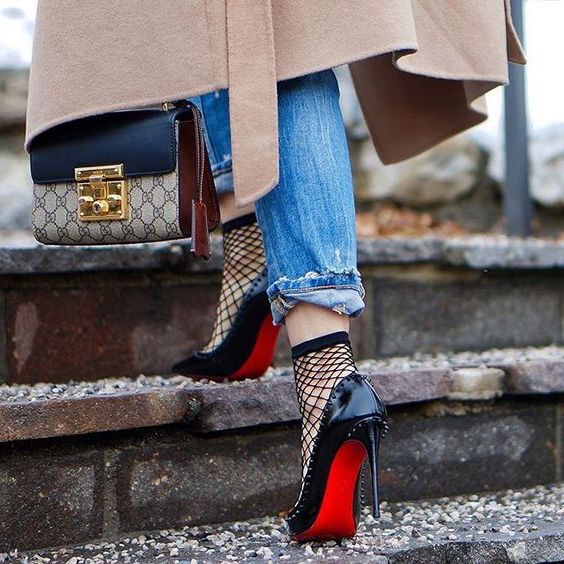 Buy Similar Here
Burgundy socks look chic and sexy with cream-white pumps, pastel blue skirt and a printed blouse. a kind of glamour vintage touch is felt in the whole outfit: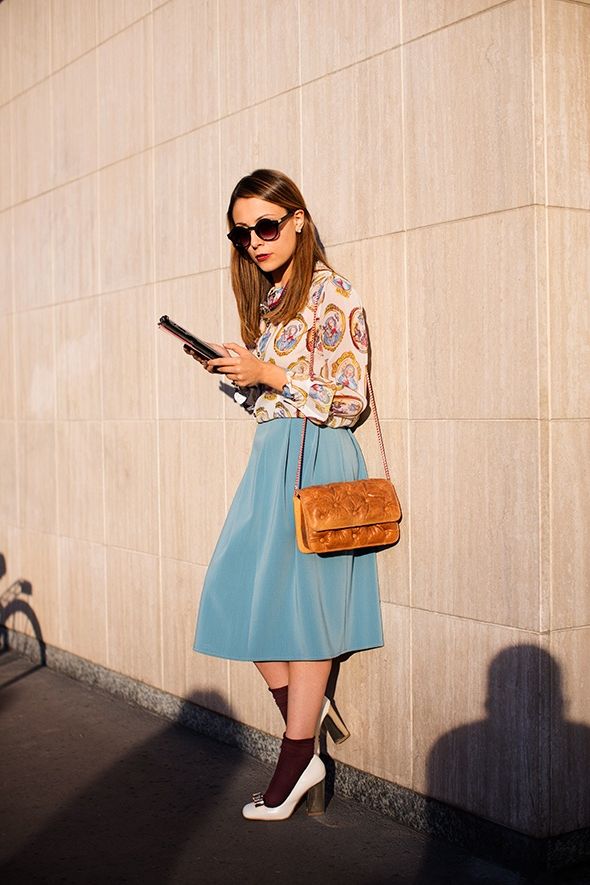 Buy Similar Here