We are all into bad boys, aren't we? Today's topic is dedicated to biker boots and easy ways how to wear them in real life. I am about to show you my favorite looks you can easily copy in your everyday life. Now, motorcycle boots are not only about the punk rock era, goths, and rock and roll, it's also about walking in comfortable shoes and keeping things casual as you love.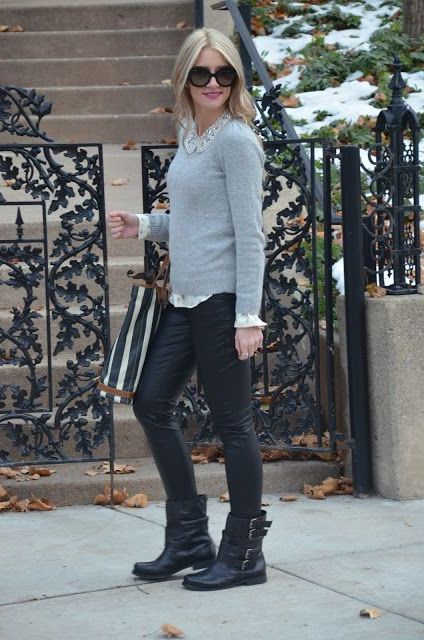 Buy Similar Here
We see buckled black leather biker boots worn with black leather leggings and a grey sweater layered over a white shirt. Update this look by adding oversized shades and a striped tote bag.
But it's fair to say, the punk trend is pretty massive this year. That's why I highly recommend giving it a try. If you are a starter to this trend, then the best way to start is by wearing motorcycle boots. They will give you that special gothic and punk-inspired look.
You are bound to see tons of reinvented looks and styles reminiscent of that cool musical and fashion trend. Who doesn't want to look cool with rock and roll boots this Fall? Now, if you are more into Barbie style, then you better stop reading, as we are all here for Tomboy and rock vibes.
I do love to see those off-duty-models who don't care about their look but make a real statement anywhere they go on the streets. The Motorcycle Boots Style can be done in various ways, from a heavy-looking dusted old grunge to anything in between.
Anyway, what I would also mention is that these boots go with almost anything, and the variety of styles they come in makes it impossible to not find you're favorite with.
You can go from the classic Motorcycle Boot with or without laces, ankle-high, vintage-looking, loose around ankles, with or without the studs or buckles. They can be worn with a long or short skirt or dress, usually, chiffon, with studded belts, short leather jackets, etc.
I do love to see girls who go completely Rocknroll Chic style, adding leather pants and shirts, band T-shirts, jumpers.
If you are afraid of wearing a total rock look, then you can always complete these shoes with leggings, pants, or more office-appropriate dresses. A blazer will dress up your style.
My favorites are the ones with spikes or cool buckles that look amazing styled with skinny jeans, short flirty dresses, and leather jackets. All these boots look effortlessly chic and sophisticated.
A black peacoat is styled with indigo skinny jeans and buckled black boots, love the mirrored sunglasses: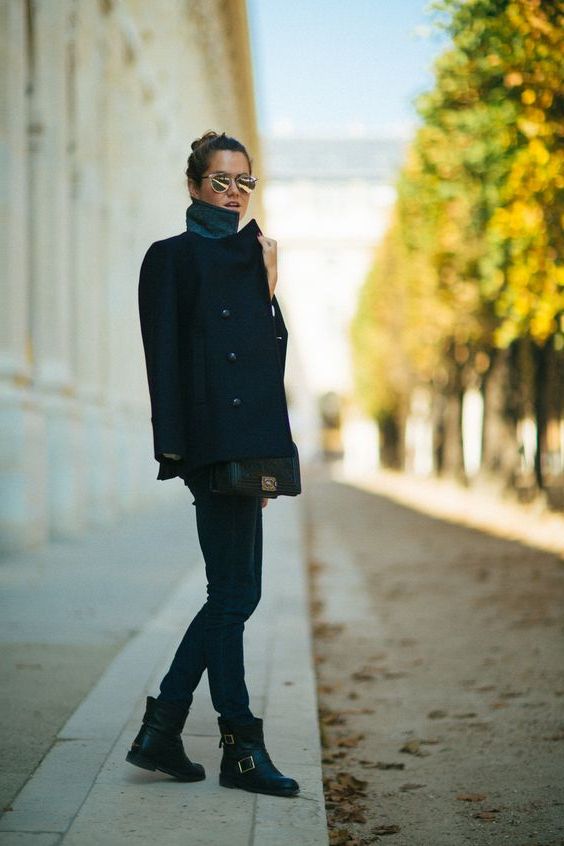 Buy Similar Here
A semi-sheer white dress is completed with buckled black moto boots, a perfect style for bohemian girls who want to go wild: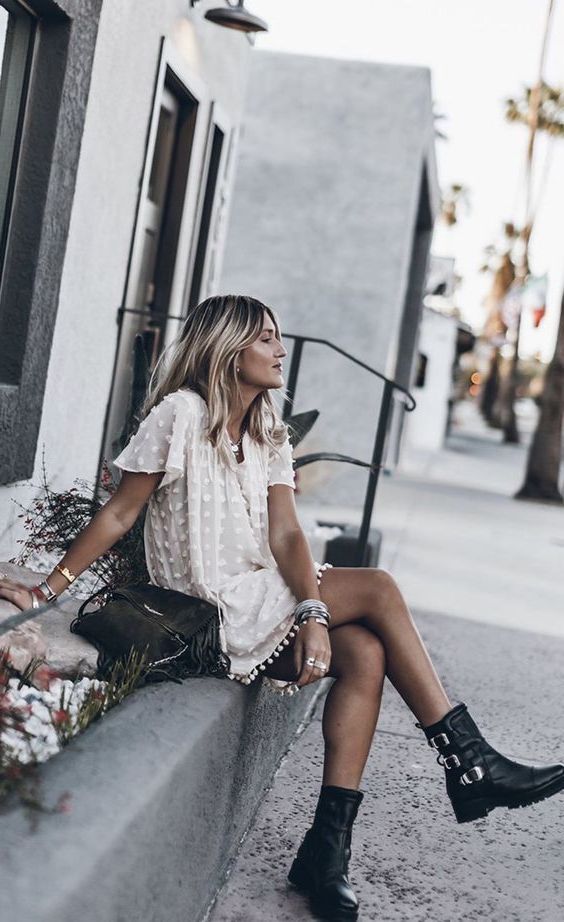 Buy Similar Here
Black biker boots with pearls are looking cool styled with a biker jacket in black leather, long white sweater and black leggings: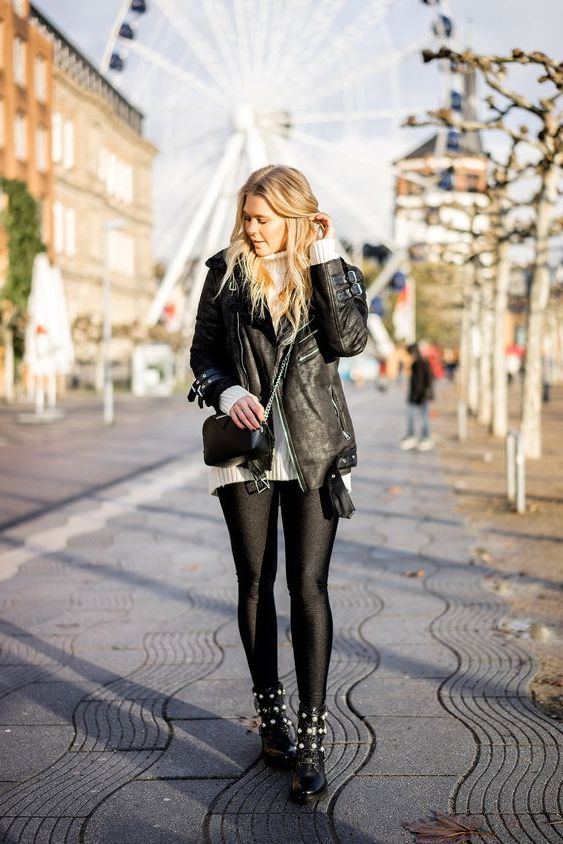 Buy Similar Here
Black biker boots look cool enough styled with an oversized cream-beige cardigan, leopard print scarf, white tee and blue skinnies: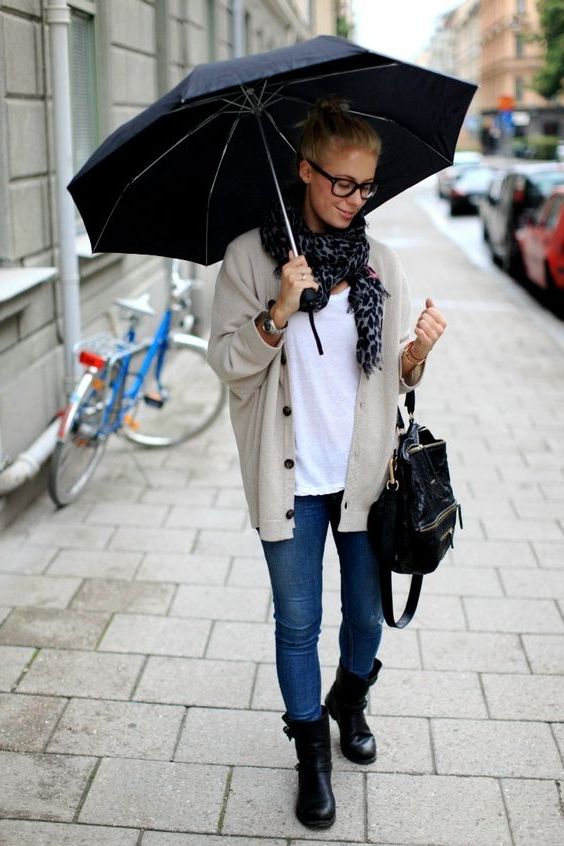 Buy Similar Here
Tall biker boots in black leather are worn with grey jeans, and a black raincoat: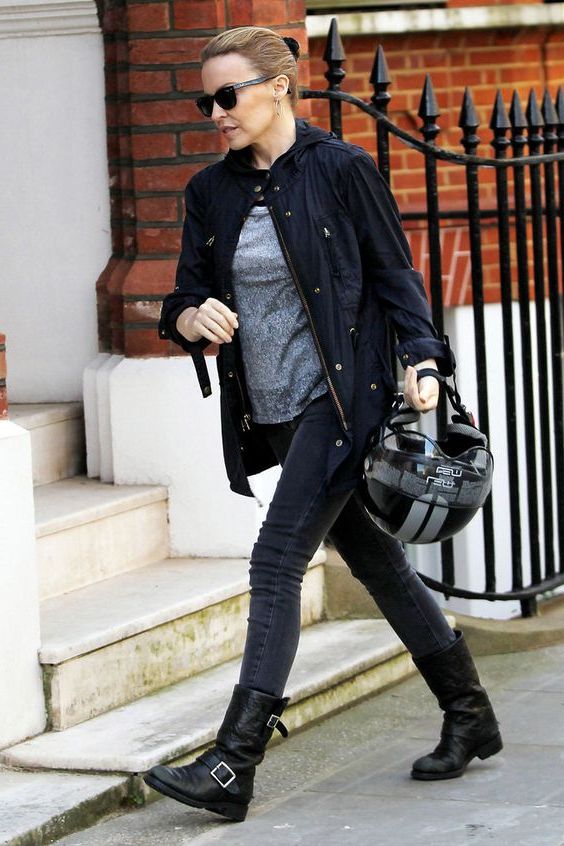 Buy Similar Here
Glossy ankle-length black biker boots look damn hot with a mini skirt and a black leather biker jacket: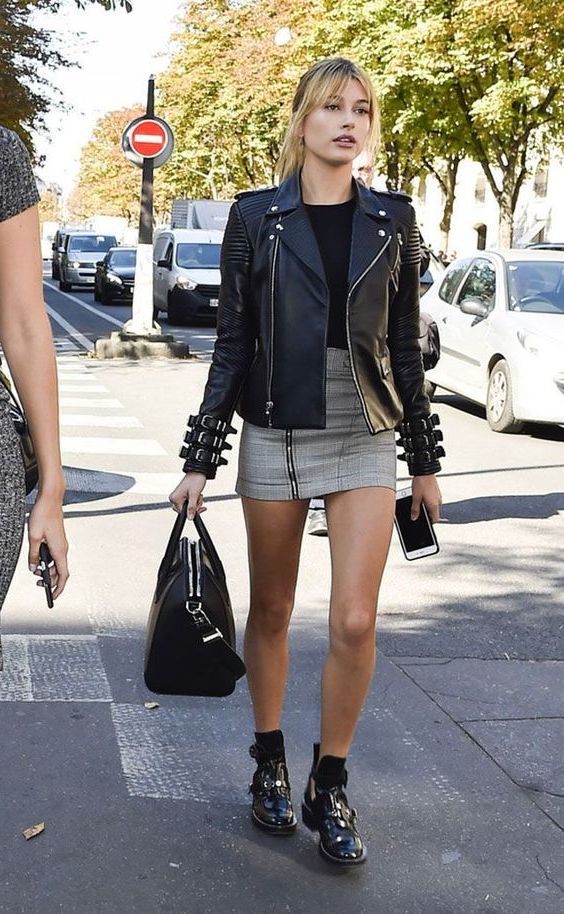 Buy Similar Here
An oversized turtleneck sweater in light grey looks pretty cool with a white shirtdress, black leather skinnies and multi-buckled black leather boots: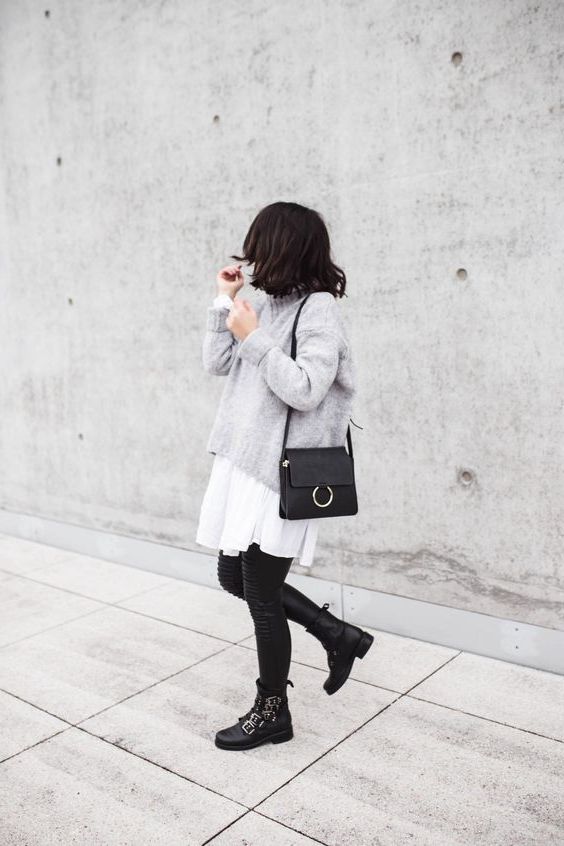 Buy Similar Here
A studded black leather jacket looks fabulous and edgy updated with grey-white culottes and buckled black leather boots: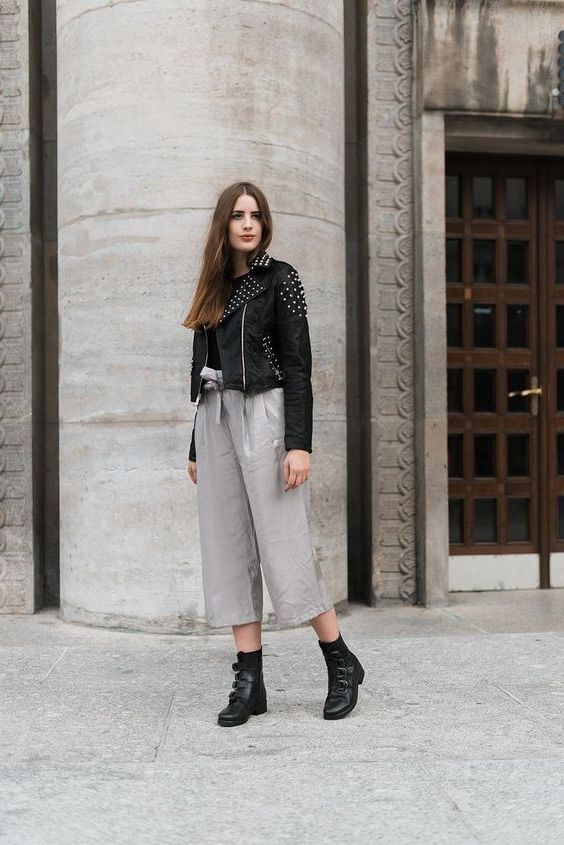 Buy Similar Here
A lovely light brown leather jacket is combined with a neon pastel sweater, wash blue skinny jeans and suede moto boots: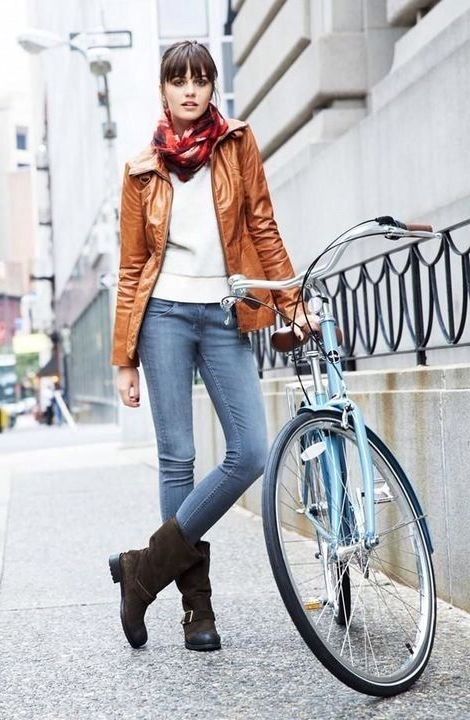 Buy Similar Here
A khaki-green jacket with black leather sleeves is worn with black leggings and multi-buckled boots: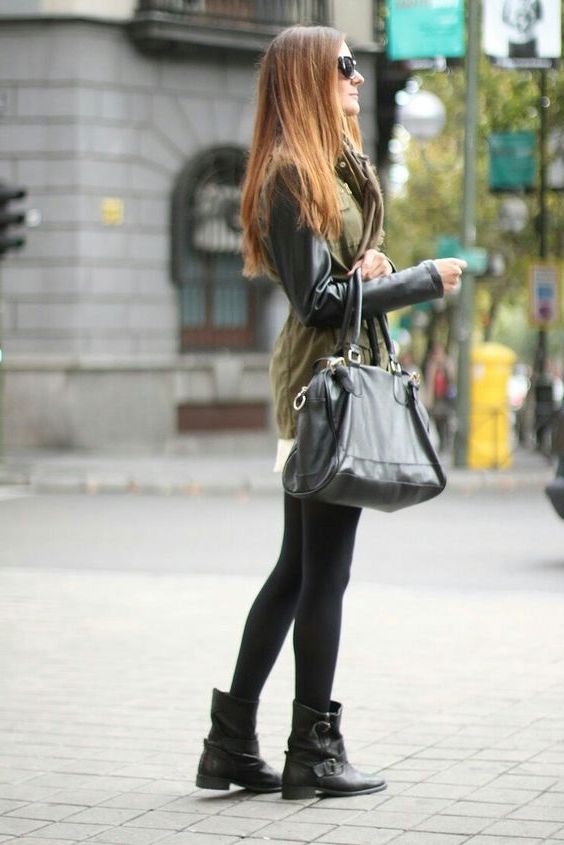 Buy Similar Here
Embroidered black leather biker boots look divine styled with a black leather jacket and black skinnies: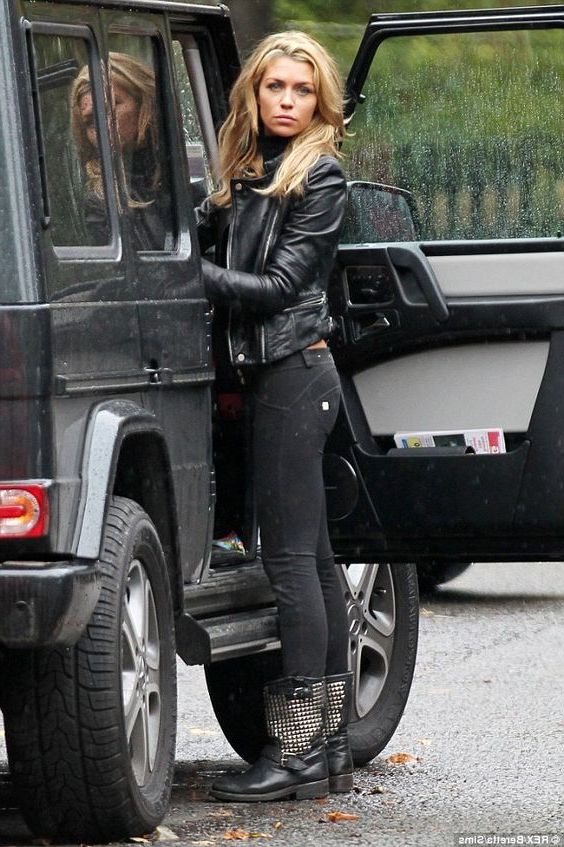 Buy Similar Here
Tall multi-buckled black leather boots in biker style are combined with black skinny pants, grey tank top and a black blazer: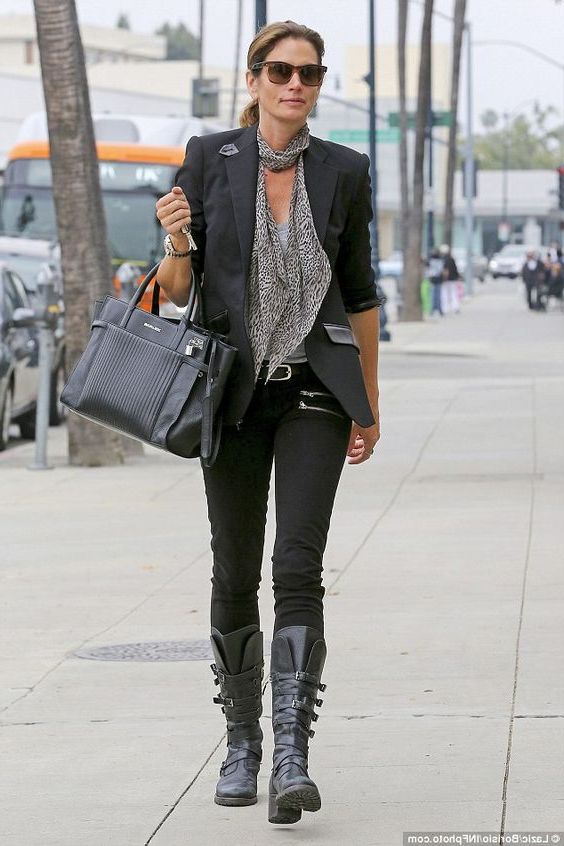 Buy Similar Here
Slouchy black leather moto boots can be worn with a black leather jacket, striped top and slim jeans in dark blue: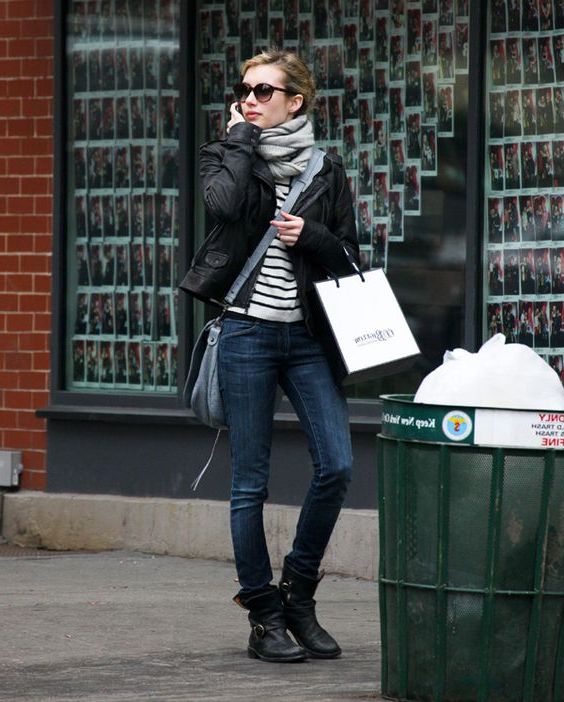 Buy Similar Here
Buckled black moto boots look awesome styled with black leather leggings, black sweater, and fur vest: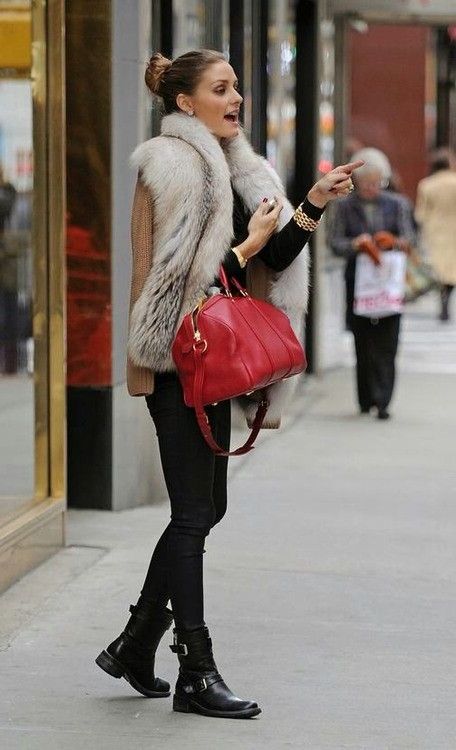 Buy Similar Here
Keep it cool and simple! Go for a chambray shirt and pair it with black leggings and slouchy biker boots: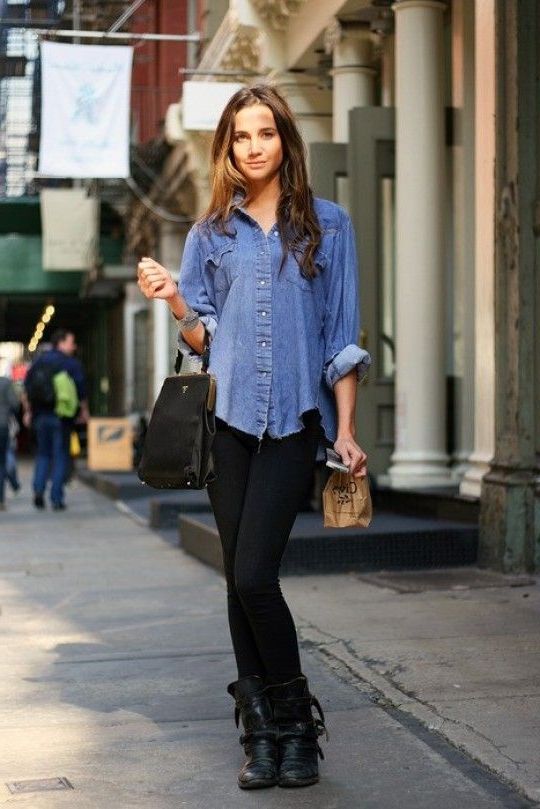 Buy Similar Here
A blush coat is teamed with black leggings tucked in buckled black leather boots: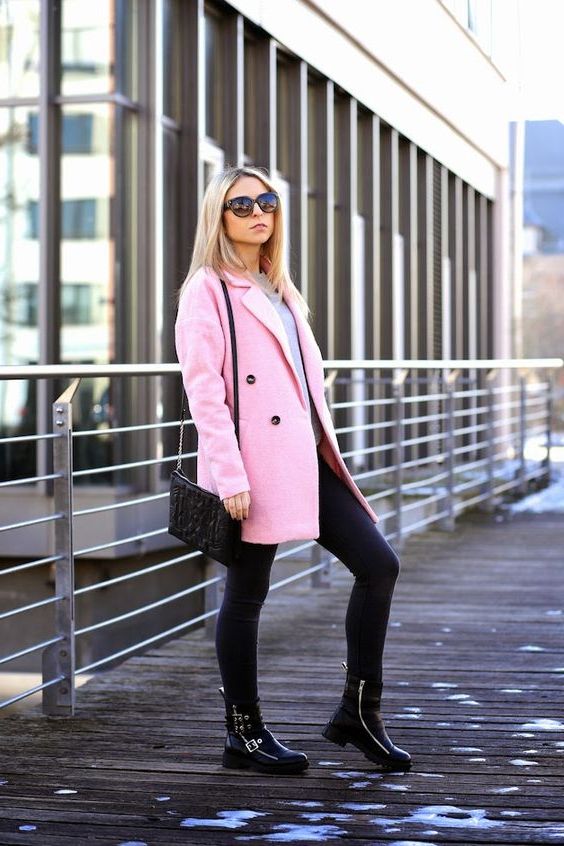 Buy Similar Here
Lace-up boots with white pearls look damn chic with black leather skinies and turtleneck sweater in grey: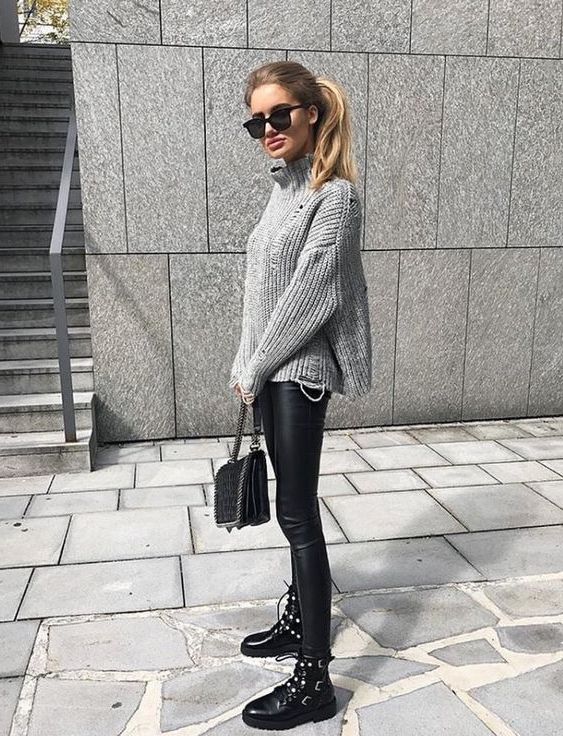 Buy Similar Here
Military inspired biker boots in black can be teamed with a khaki bomber jacket and a striped skirt: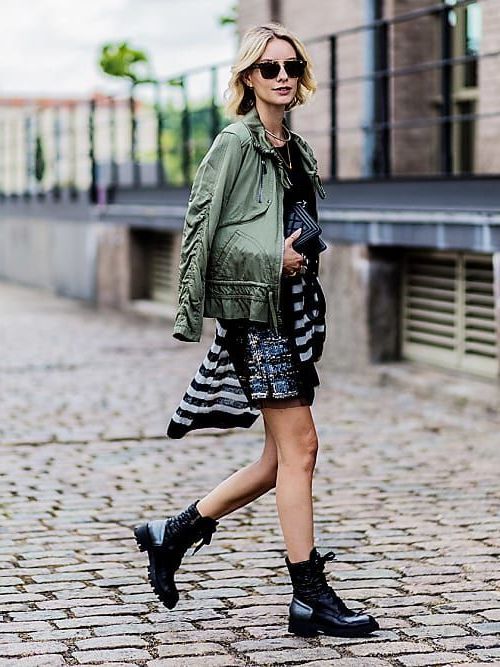 Buy Similar Here
Lace up motorcycle boots look damn hot with black skinnies and a short biker jacket: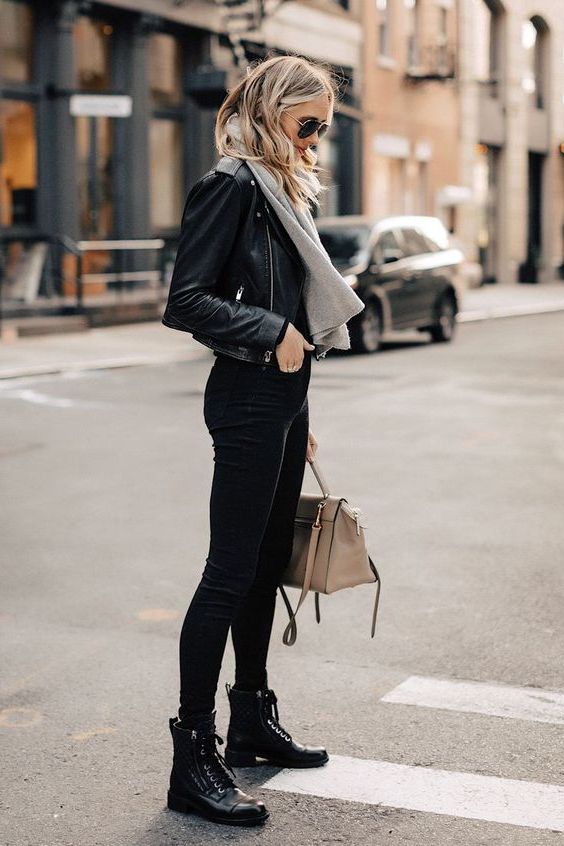 Buy Similar Here
We see a black long blazer with a white long tee, black leather leggings and biker boots: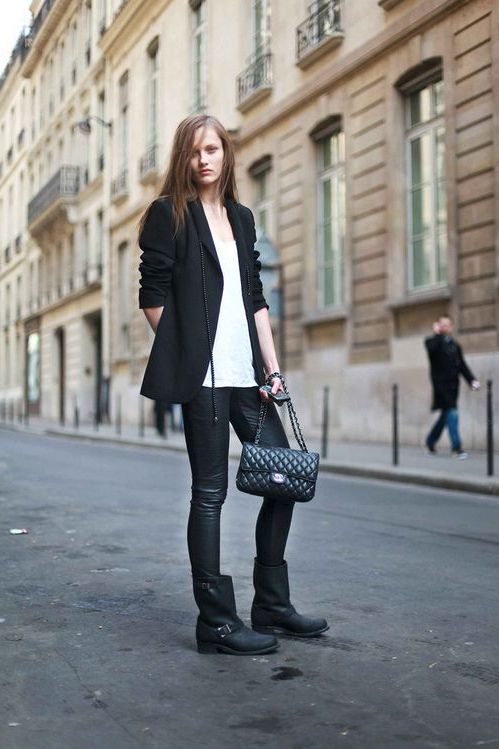 Buy Similar Here
Buckled black leather boots look fabulous styled with ripped blue jeans, white tee, and a Houndstooth printed coat: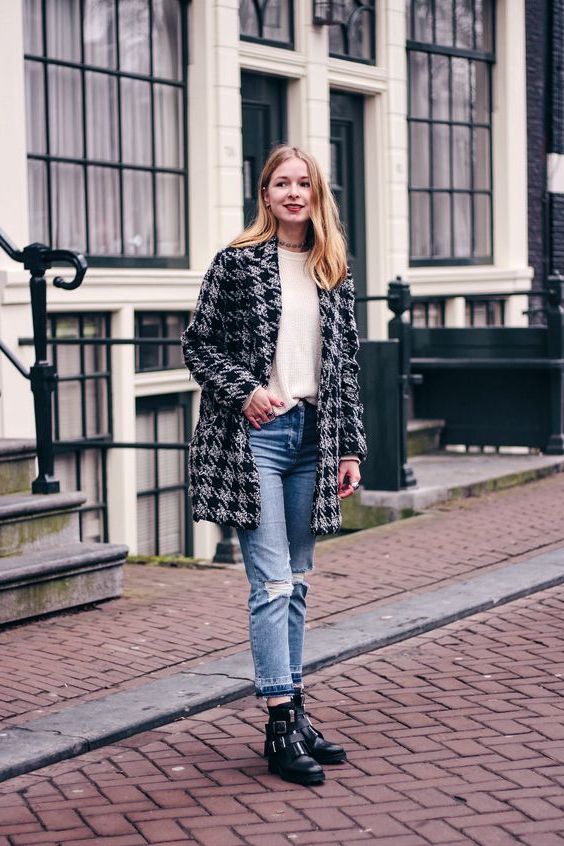 Buy Similar Here
A quilted black leather bomber is updated with black leggings and slouchy black leather moto boots: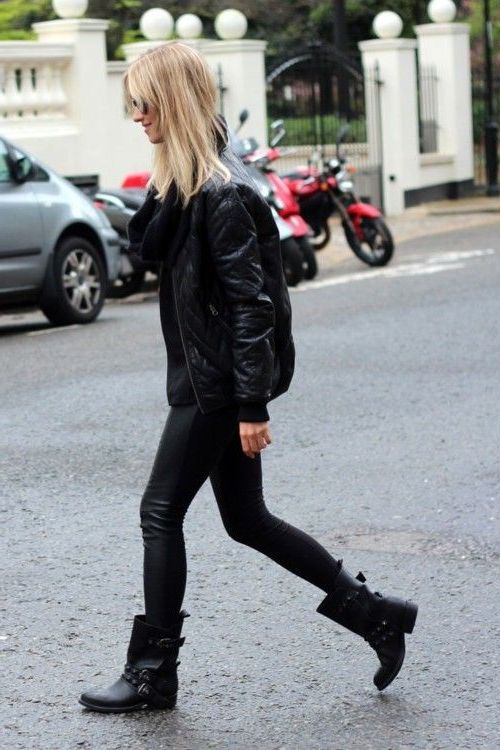 Buy Similar Here