Sooner or later we gonna have Easter Spring days and you better see what shoes you can combine with different outfits in order to look trendy. In today's post, I want to show you simple ideas on what shoes can be worn with Easter Sunday outfits. Read on to see the best styles you can implement right now.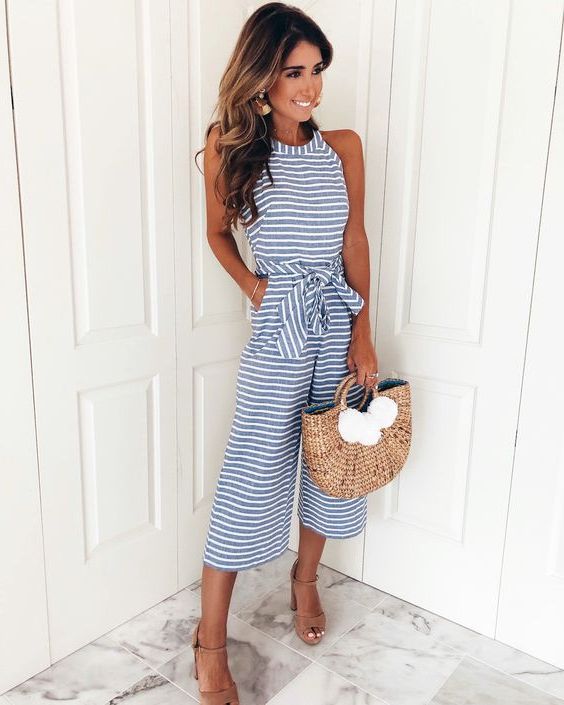 Buy Similar Here
We see a striped blue-white sleeveless jumpsuit worn with blush ankle-strap peep-toe heeled sandals and a straw tote bag. A perfect look for having a brunch.
I am telling you, the following spring fashion looks will definitely make you want to wear them all. I want you to have a look through my favorite Easter outfit ideas for ladies you all can try this year. There are amazing fashion sets that are completed with fancy and casual footwear designs that can easily make you look and feel very special.
Each of these outfits is a perfect way to underline your individuality. We are going to see lots of spring dresses and classy combinations. All you need is to scroll down your mouse and see my favorite street style images.
Think of florals, pastel shades and sweet jewelry and accessories. As you can see, there are lots of beautiful looks to copy this year. Every single outfit will turn heads and make you look chic and ladylike.
Believe me, thanks to these outfit ideas there will be no problem for you to always look at your best. I am so in love with these cute dresses that can be teamed with sexy heels, pastel garments that can be styled with dark color separates, as well as with chunky cardigans and leather jackets that are great for chilly weather days. Anyway, what is your best Easter Sunday look? Let me know your thoughts in the comments below.
We see denim culottes worn with a pinafore tank top in stripes. Complete the look by adding beige heeled sandals and a cute beioge shoulder bag: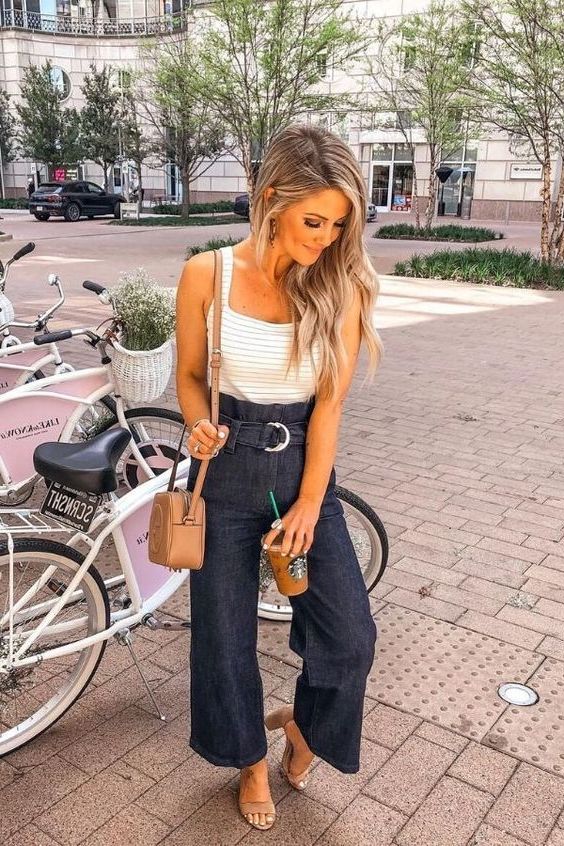 Buy Similar Here
Nude pumps look stunning paired with a pleated cream-white skirt, white roll-neck sweater and a draped beige trench coat: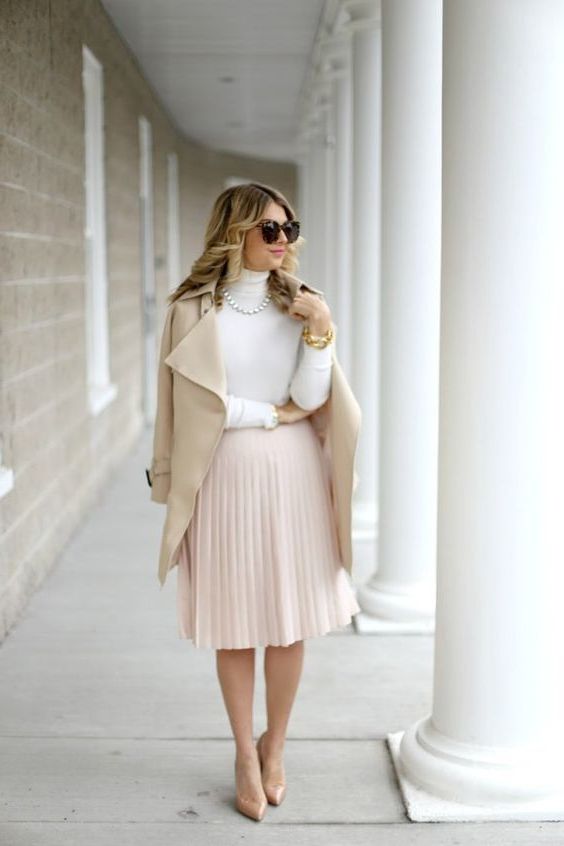 Buy Similar Here
Backless pumps in navy are styled with a belted striped skirt and a white top: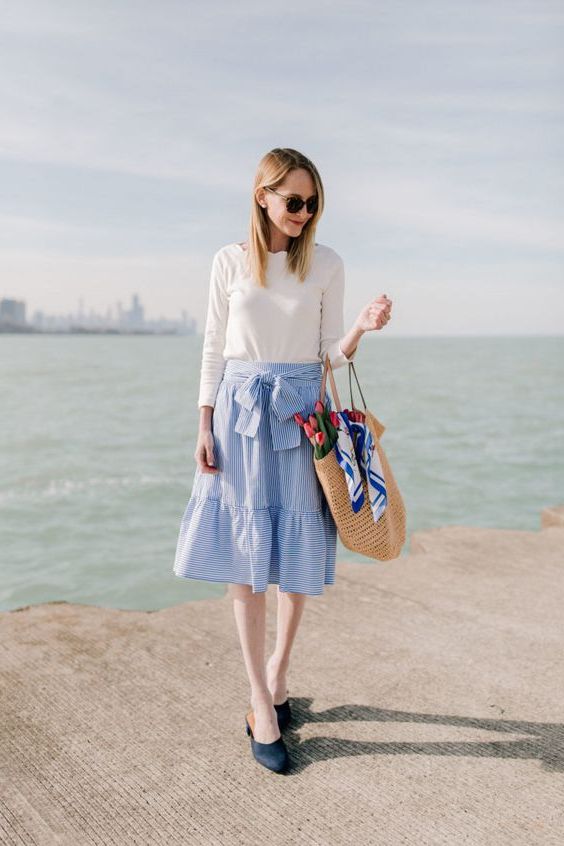 Buy Similar Here
Blush heeled pumps are updated with a pastel blue tulle skirt and a blush long-sleeve top: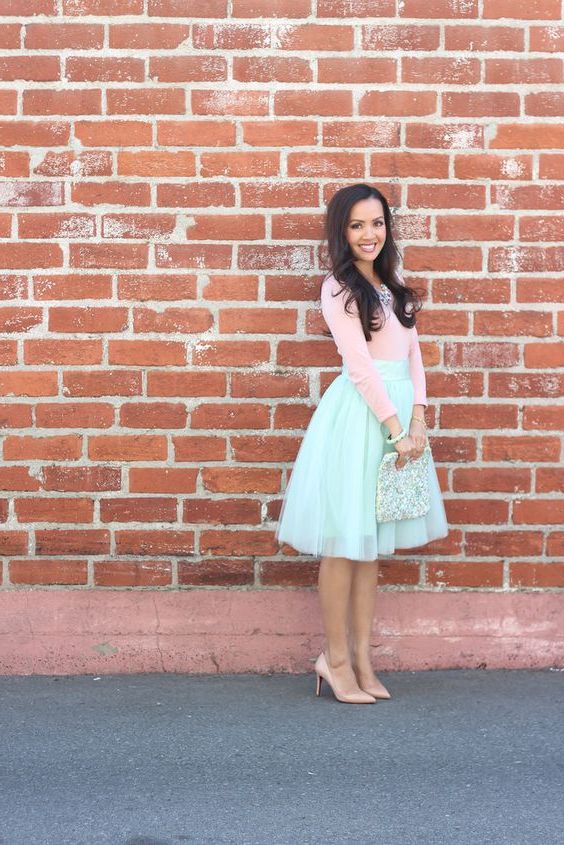 Buy Similar Here
A two-piece lace dress looks pretty fancy styled with ankle-strap heeled sandals: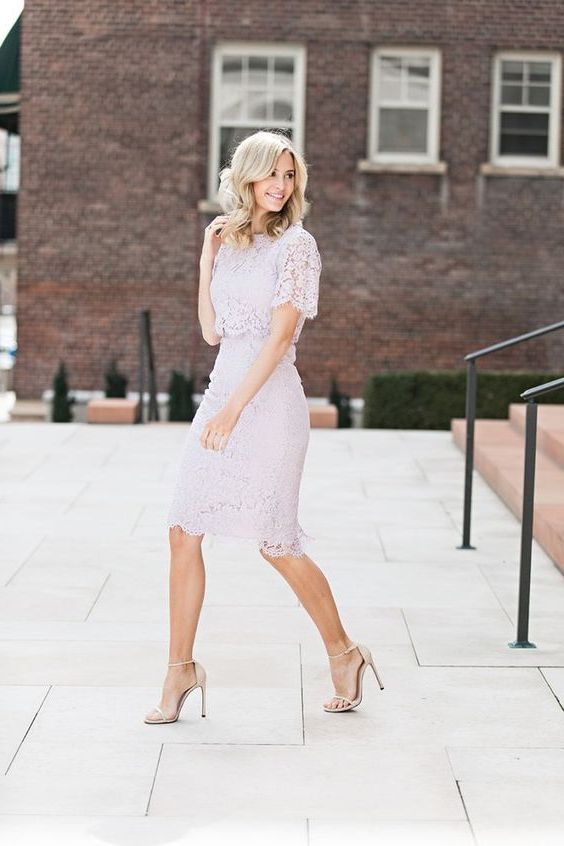 Buy Similar Here
A mustard sleeveless blouse is combined with white skinny pants and brown leather sandals: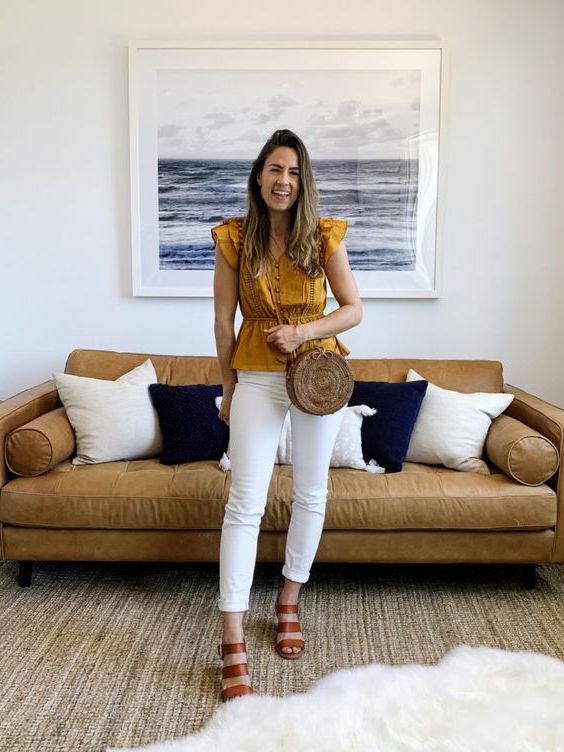 Buy Similar Here
We see a pastel blue sweater paired with pink wide pants and straw backless flat shoes: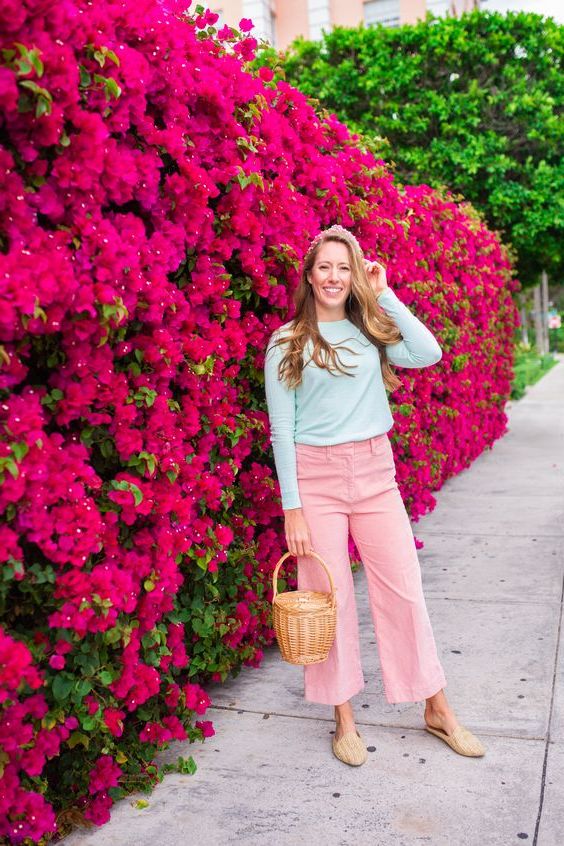 Buy Similar Here
A floral semi-sheer boho dress is updated with lace-up perforated ankle boots in white color: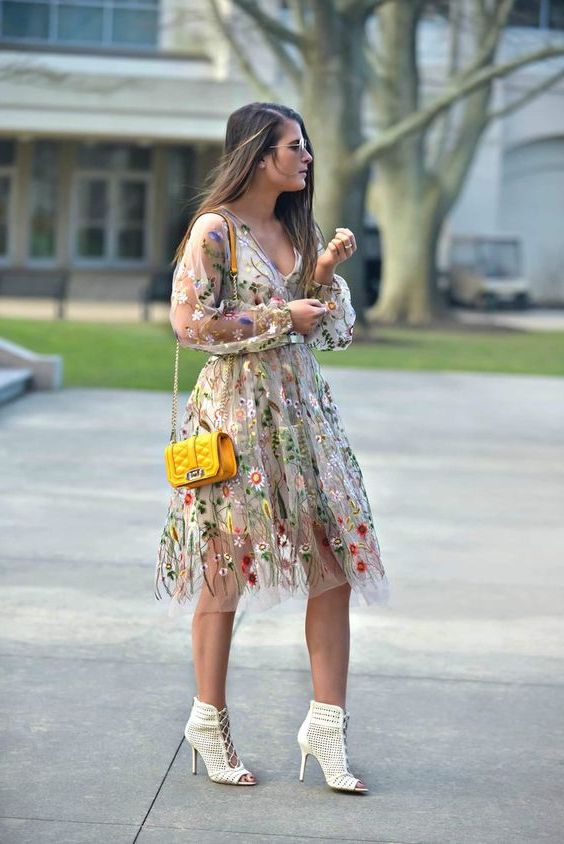 Buy Similar Here
A multicolored sleeveless pleated dress is worn with grey-beige heeled pumps, a lovely set for theaters: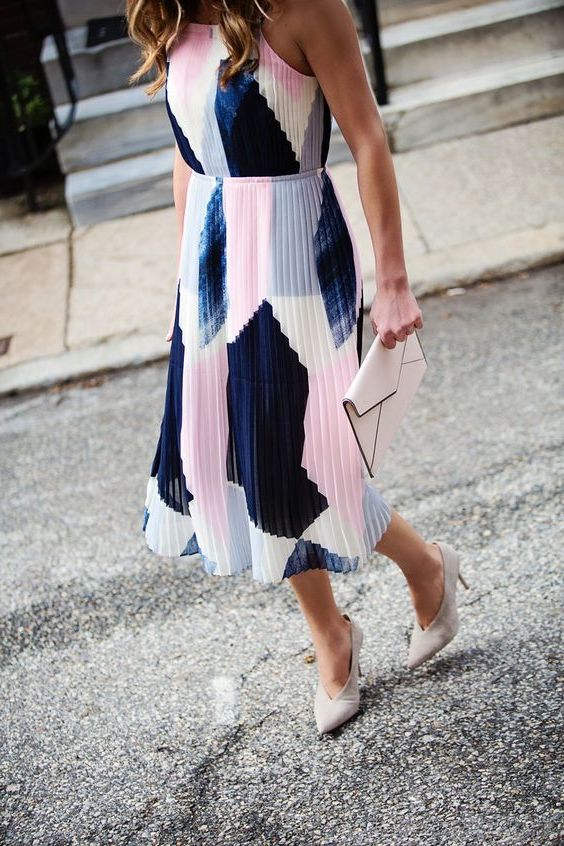 Buy Similar Here
Another floral print dress in pastel blue is completed with nude heeled pumps: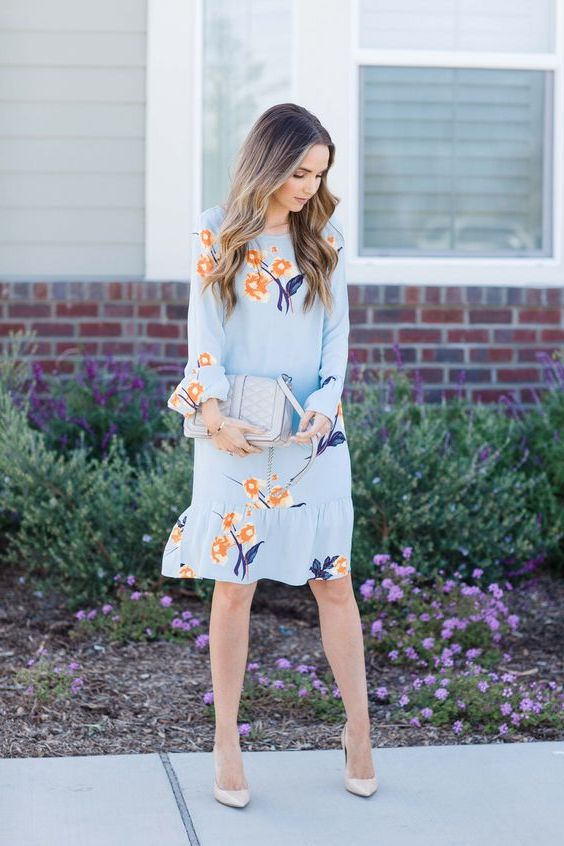 Buy Similar Here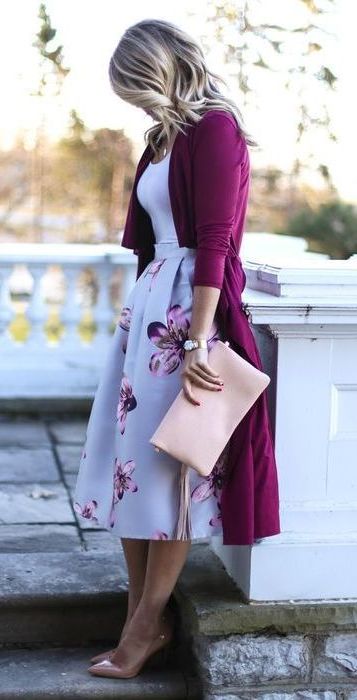 Buy Similar Here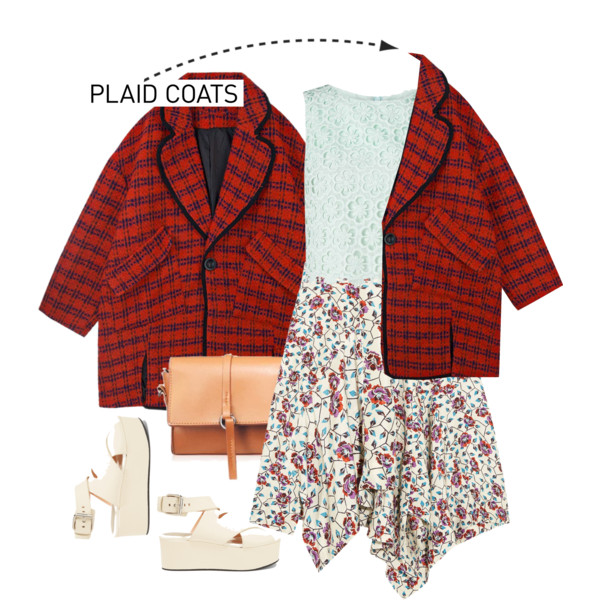 Buy Similar Here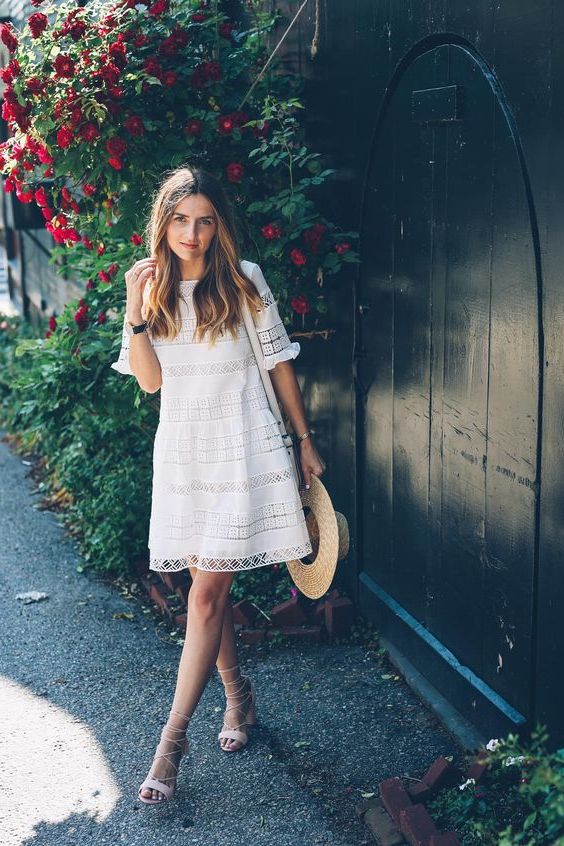 Buy Similar Here
A striped cardigan is paired with a white button top tucked in slim blue jeans updated with bluish sneakers: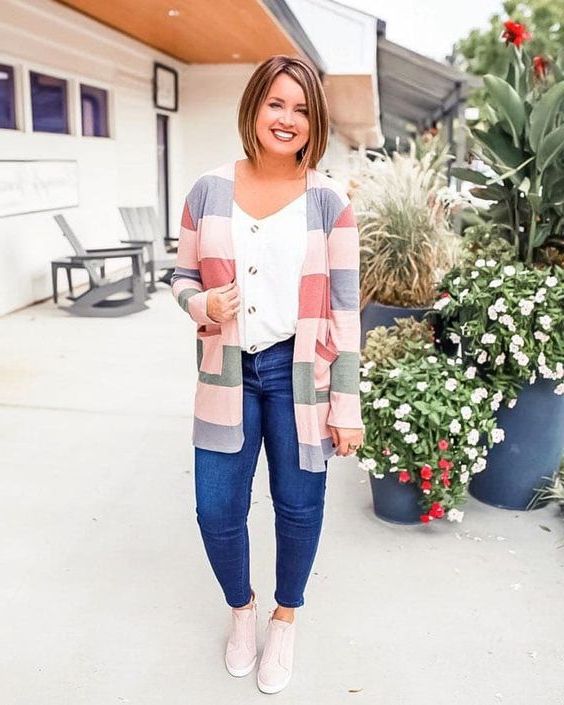 Buy Similar Here
Buy Similar Here
A denim jacket is styled with a floral dress and platform sandals: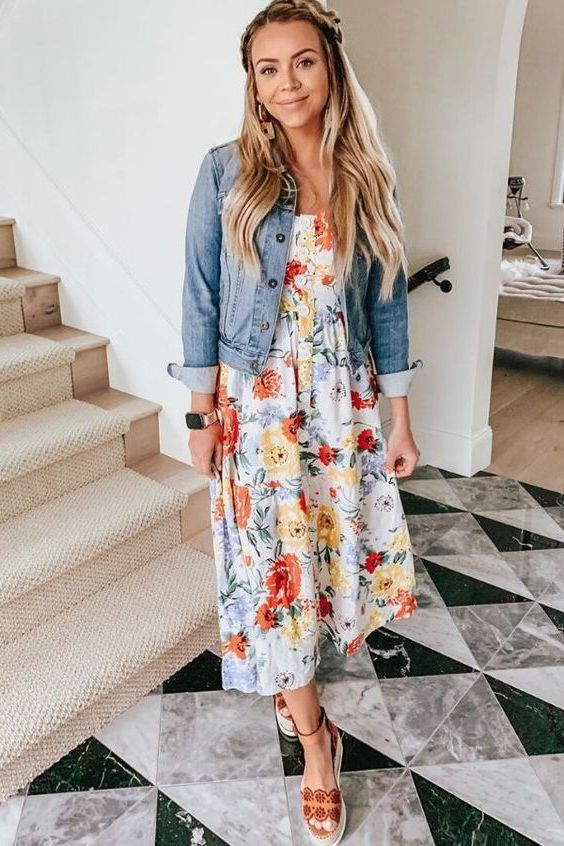 Buy Similar Here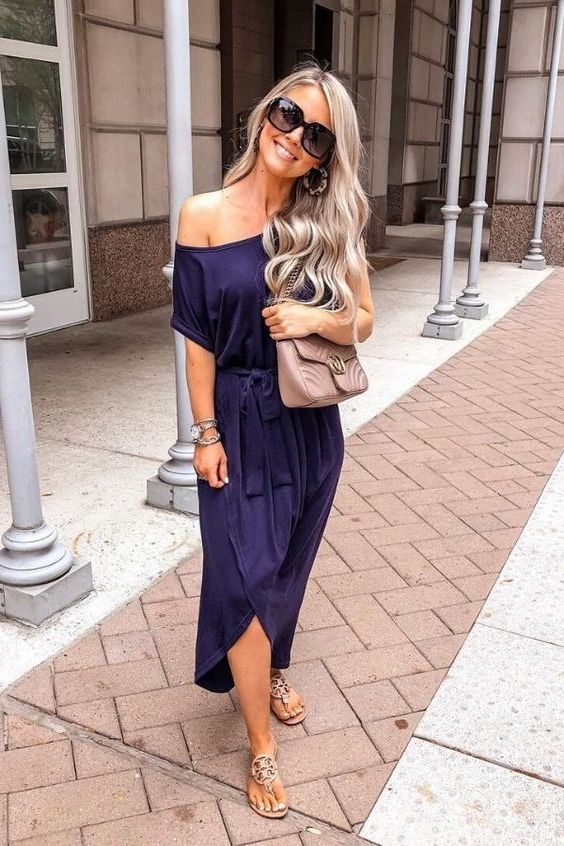 Buy Similar Here
I am so in love with this pinstripe light blue shirt-dress completed with cute floral embellished slides and white sunglasses: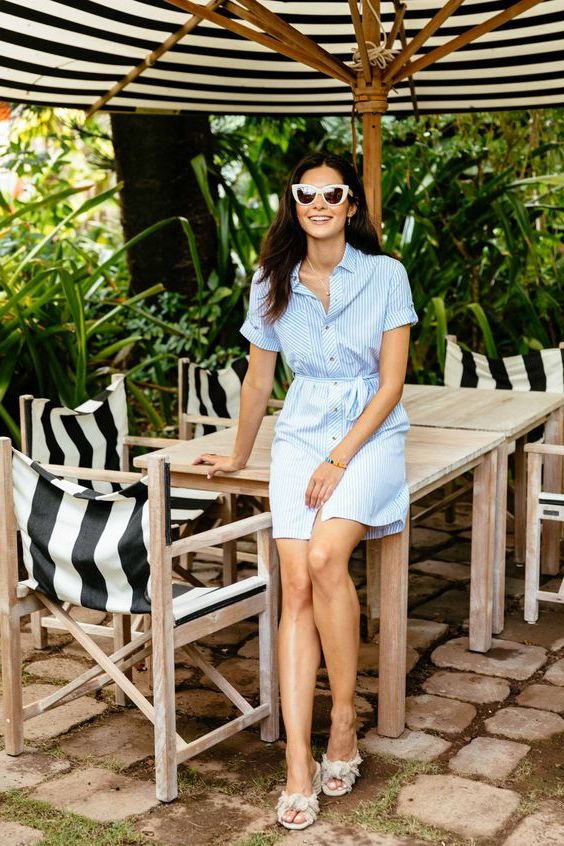 Buy Similar Here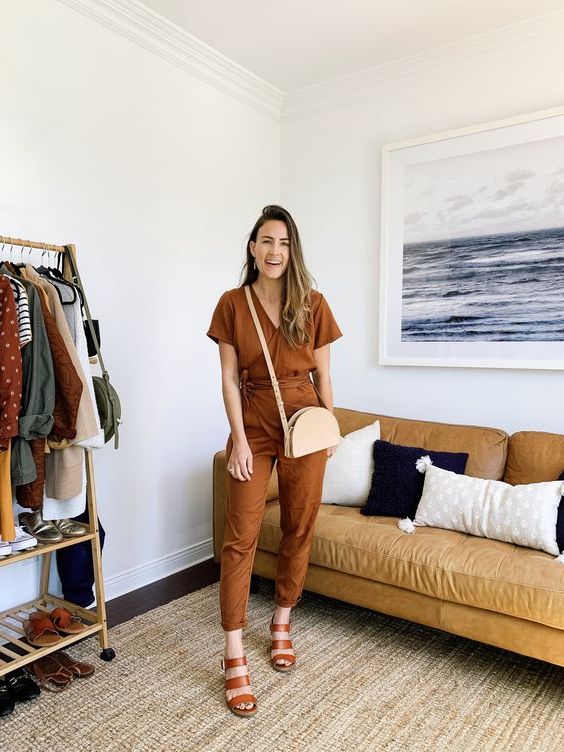 Buy Similar Here
Platform slides look amazing with a printed kimono dress and robe coat in pastel peach color: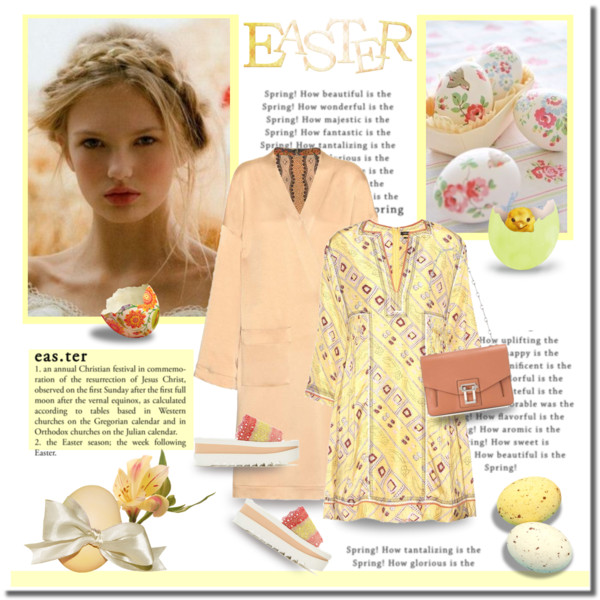 Buy Similar Here
A pastel yellow sundress is updated with cute beige ballet pumps: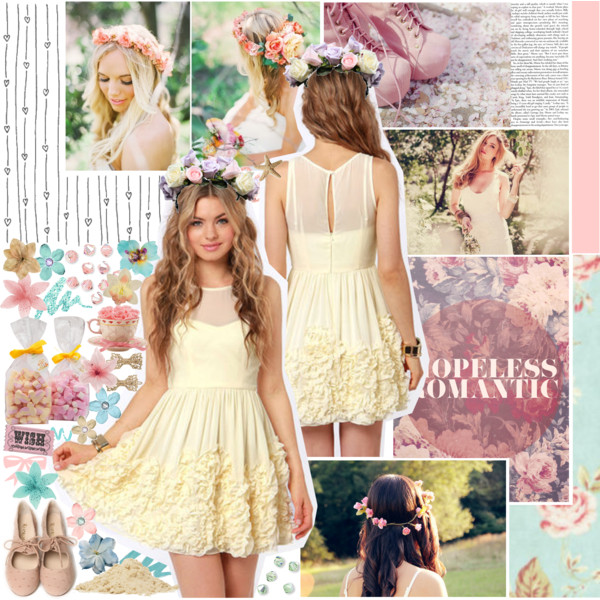 Buy Similar Here
Sometimes you want to chill! Go for this sporty OOTD consisting of black leggings, sweatshirt and pink Uggs: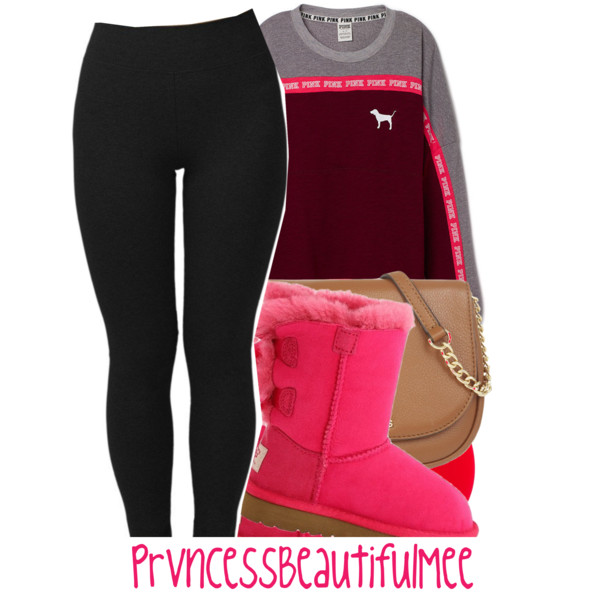 Buy Similar Here
We see a fancy formal outfit for spring events. We see a peach skirtsuit completed with black heels and a black hat: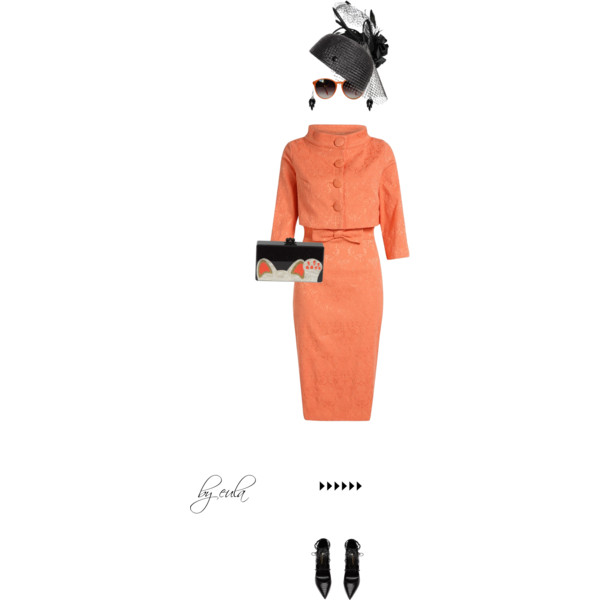 Buy Similar Here
A blush top with spaghetti-straps is styled with white skinny pants and platform wedge espadrille sandals, an ideal trip outfit for young ladies: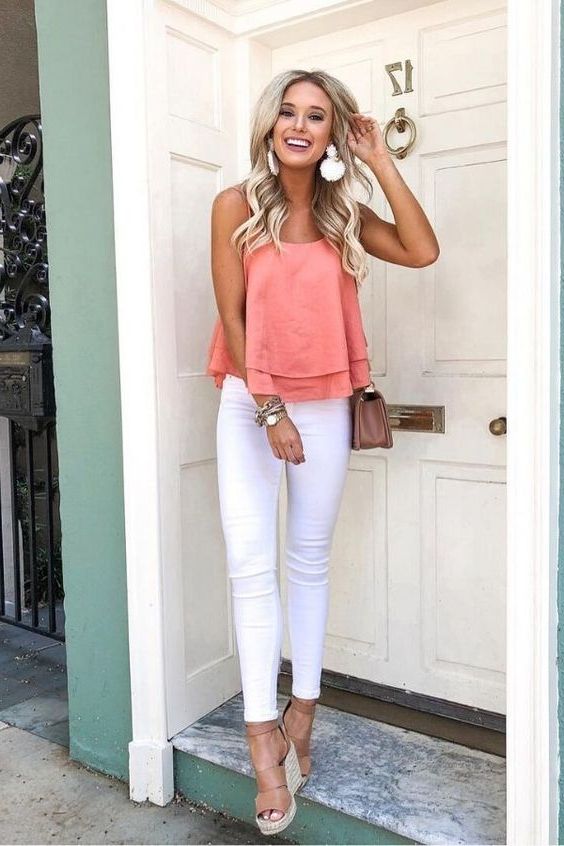 Buy Similar Here
White lace sundress is updated with floral embellished peach-pastel heeled sanbdals: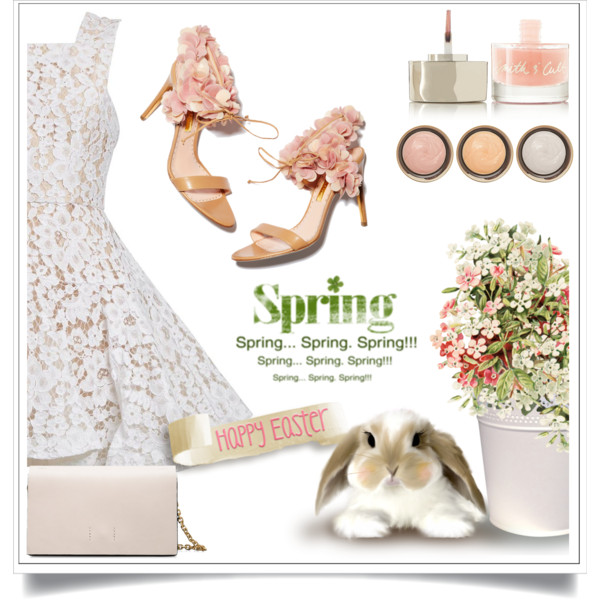 Buy Similar Here
White clear heeled pumps can look pretty chic styled with pink pants, white sweater and a furry jacket: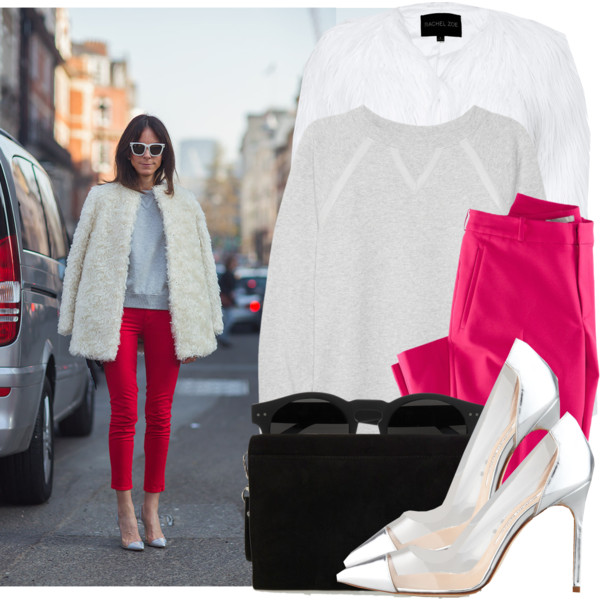 Buy Similar Here
You can always make a wow statement with a khaki green bomber, asymmetric white dress and glossy purple open-back pumps: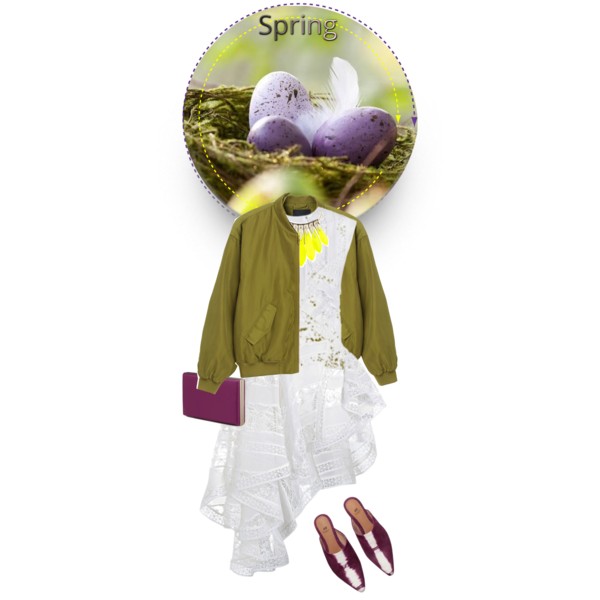 Buy Similar Here
Gold heeled peep-toe pumps look amazing with a bright blue sleeveless dress and a pink blazer: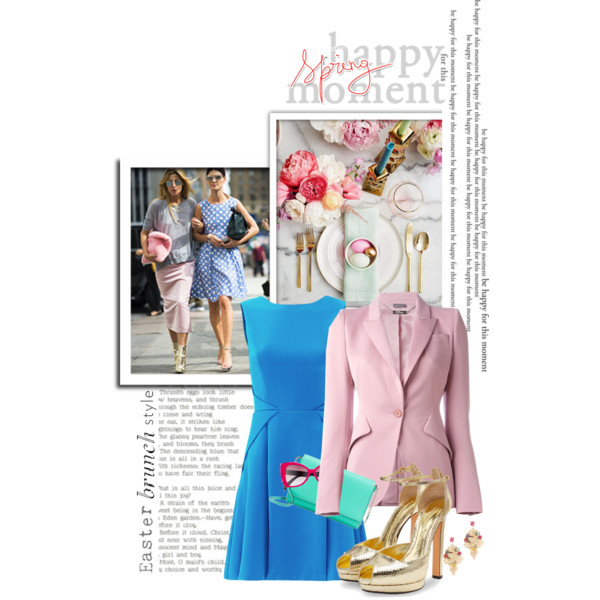 Buy Similar Here
Pink heeled pumps are worn with white pants and a bandeau top in blue color, a lovely set for glamour night outs: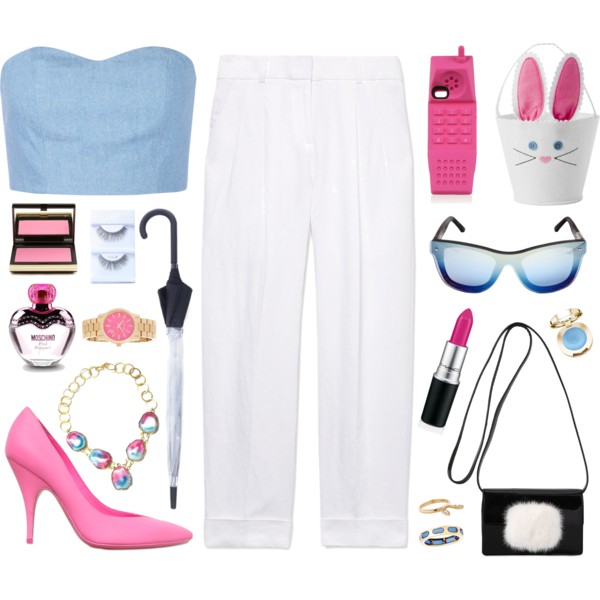 Buy Similar Here
Ankle strap heeled sandals in blush are styled with a one-shoulder dress in blush and a cropped biker jacket in the same pinkish color, an ideal choice for cocktail parties: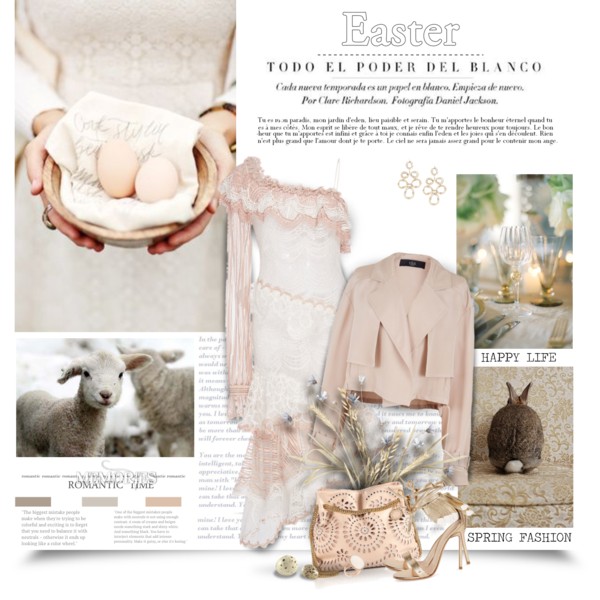 Buy Similar Here