This time we are going to speak about modern dresses and what shoes you can wear them with. I am going to share with you my favorite frocks styles and footwear designs to buy this year. If you want a clothing staple that will make you look good at any event, then you can't miss this compilation of beautiful dresses, consisting of classic, as well as modern designs.
Buy Similar Here
We see a pinafore LBD with puffy sleeves completed with black leather ankle boots and leopard print clutch bag.
–
I gathered all my favorites in one single post: from LBD, LWD to maxis, minis, and shifts. All these styles are basics that you need in your everyday life. Believe me, you should own at least a couple of these stunning ensembles.
The first design that pops in my mind is the LBD meaning a little black dress. I think this is a real MUST-HAVE piece in every gal's wardrobe. Why? It's a perfect choice for any event, starting from work to parties, weddings and simple day walks in the town.
A mini black shirtdress is updated with white heeled sandals and a classic black leather handbag: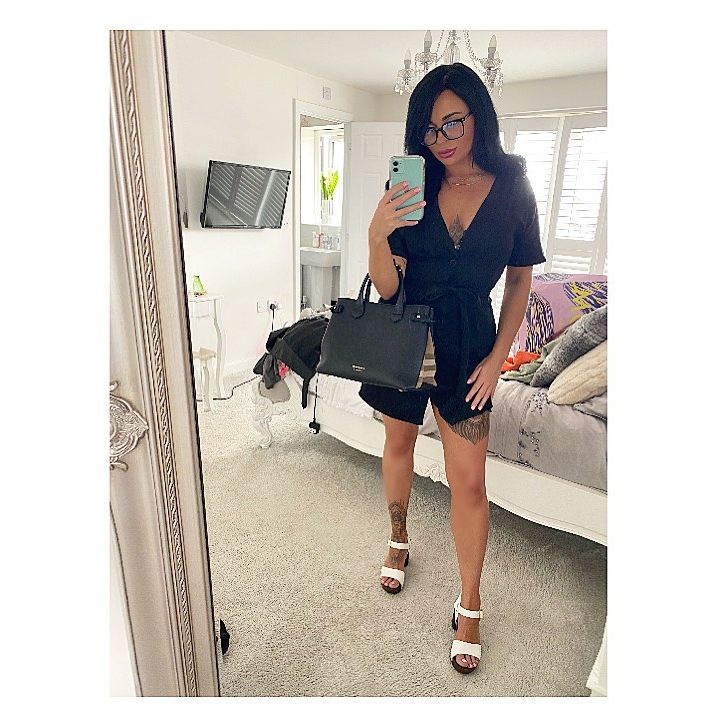 Buy Similar Here
A classic LBD is layered under a black leather biker jacket. Update this look by adding strappy heeled sandals in black leather: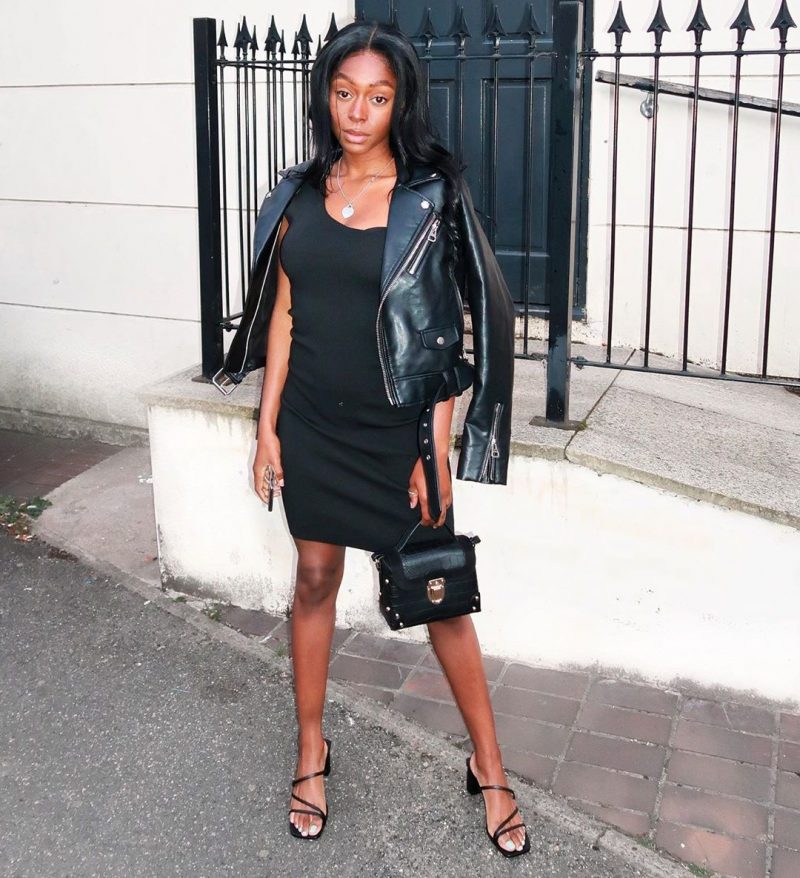 Buy Similar Here
A pretty long-sleeve black little dress can be styled with classic black leather flatstrappy sandals: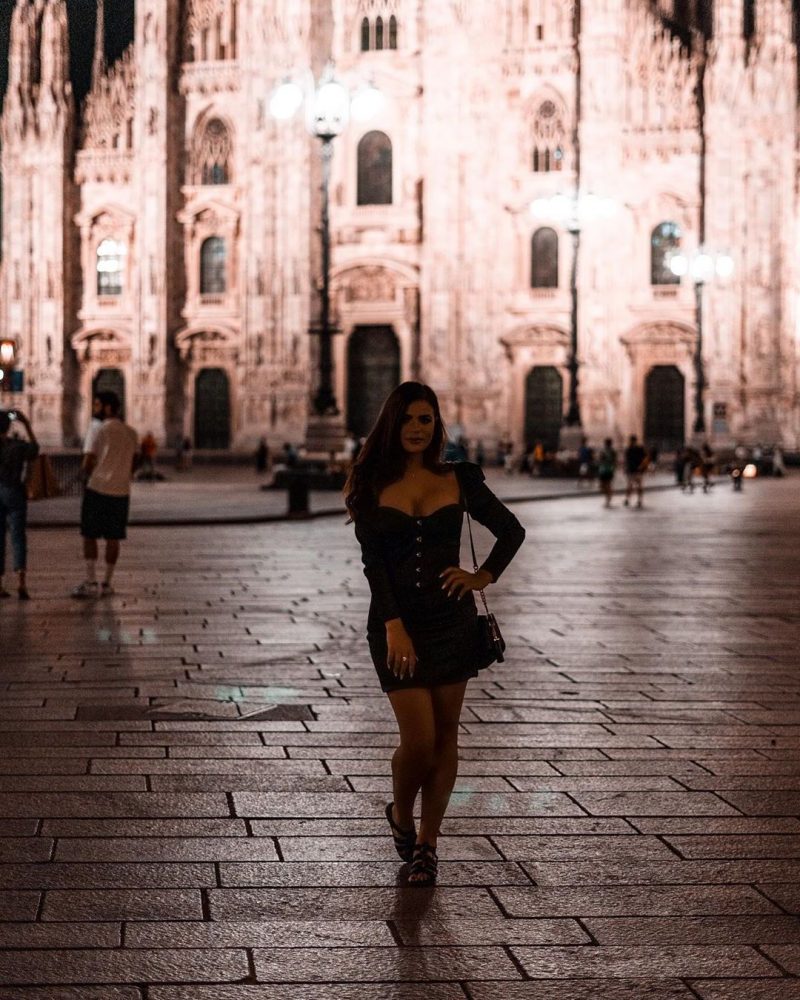 Buy Similar Here
Keep it cool and sporty! Go for a slim LBD and style it with a beige sleeveless blazer and platform white trainers: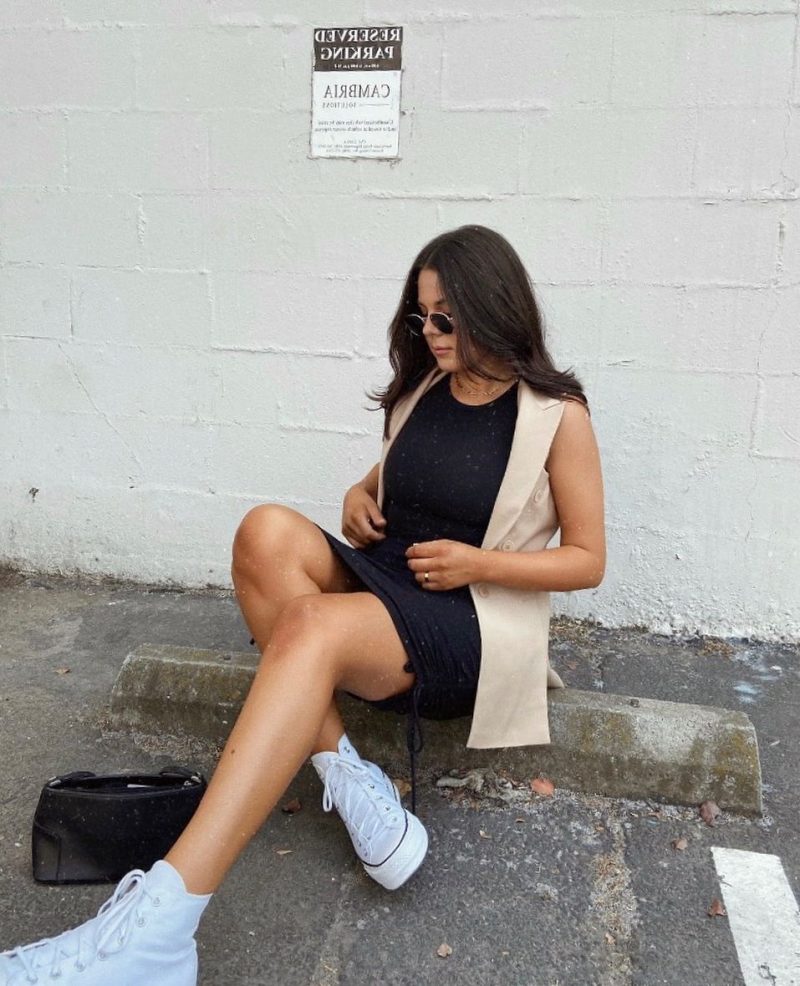 Buy Similar Here
A sleeveless LBD looks glamour and perfect for evening events, style it with clear heeled sandals: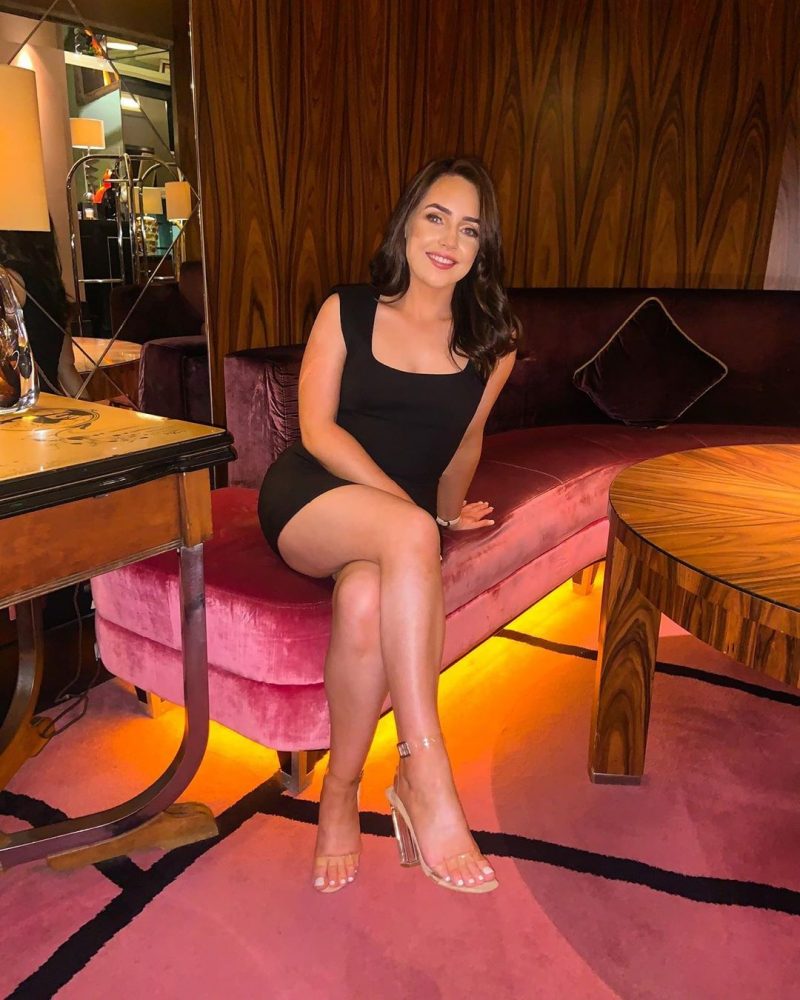 Buy Similar Here
Off-shoulder ruched LBD can be updated with the same color heeled sandals: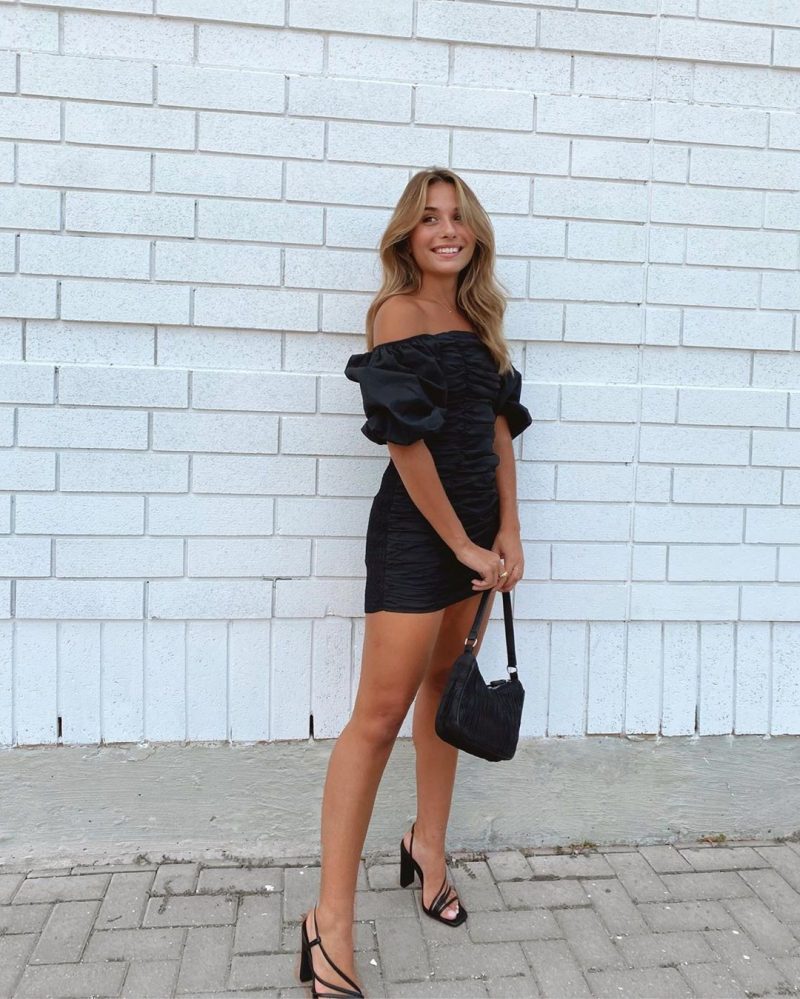 Buy Similar Here
This is a classic investment that can be dressed up or down. You can wear it with bright accessories and jewelry. If you are attending a very special event, then you might like to wear it with sexy pumps and voguish clutches. If you want to keep things simple, then you can simply add flats and a cozy cardigan.
Our next stop is LWD, or little white dress. It has the same appearance as black one, but there is only one difference- it's white-colored. You can wear it anywhere and anytime, in other words, it's all-year-round essential. Try it on with colorful accessories and jewelry. All you have to do is to focus on the right fit and fabrics.
A slim LWD with spaghetti straps and ruffled detailing is worn with square toe sandals in white: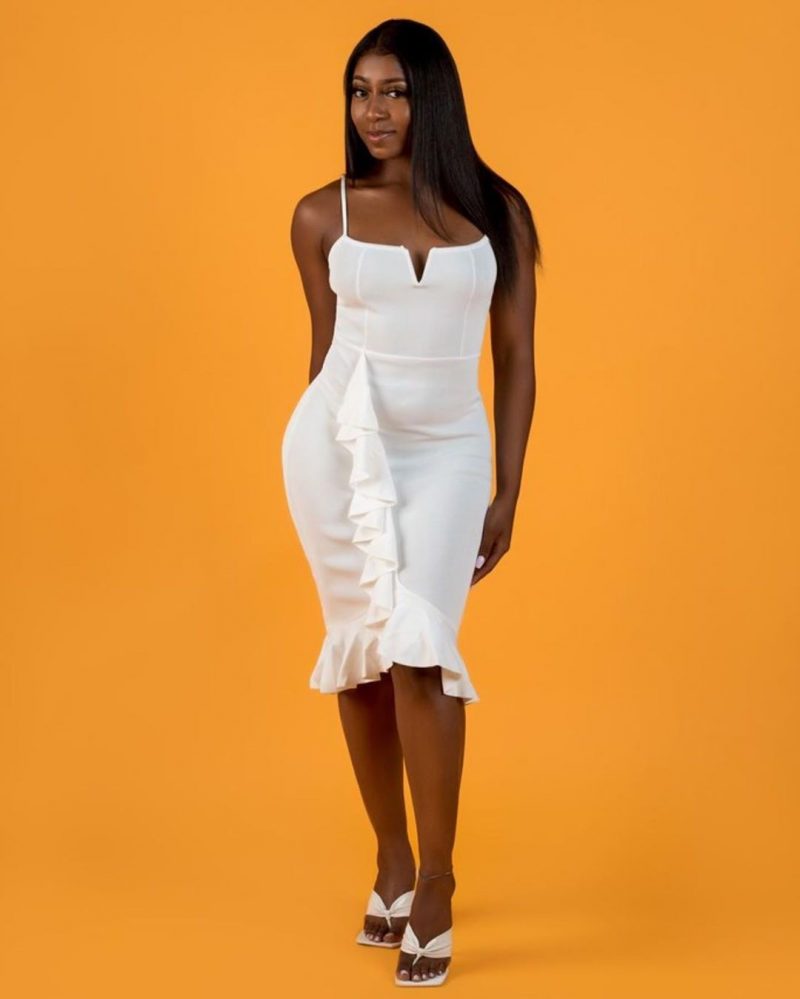 Buy Similar Here
A perforated white dress with ruffled detailing is completed with clear heels: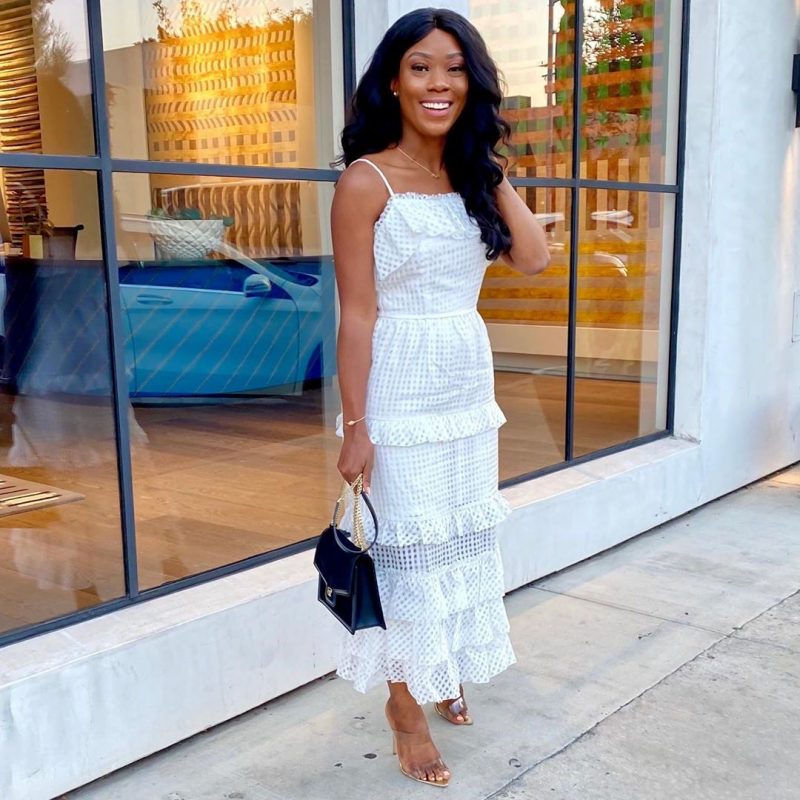 Buy Similar Here
Another cool choice to try this year. We see a slim midi dress in white with cut-out details updated with studded blush heeled pumps: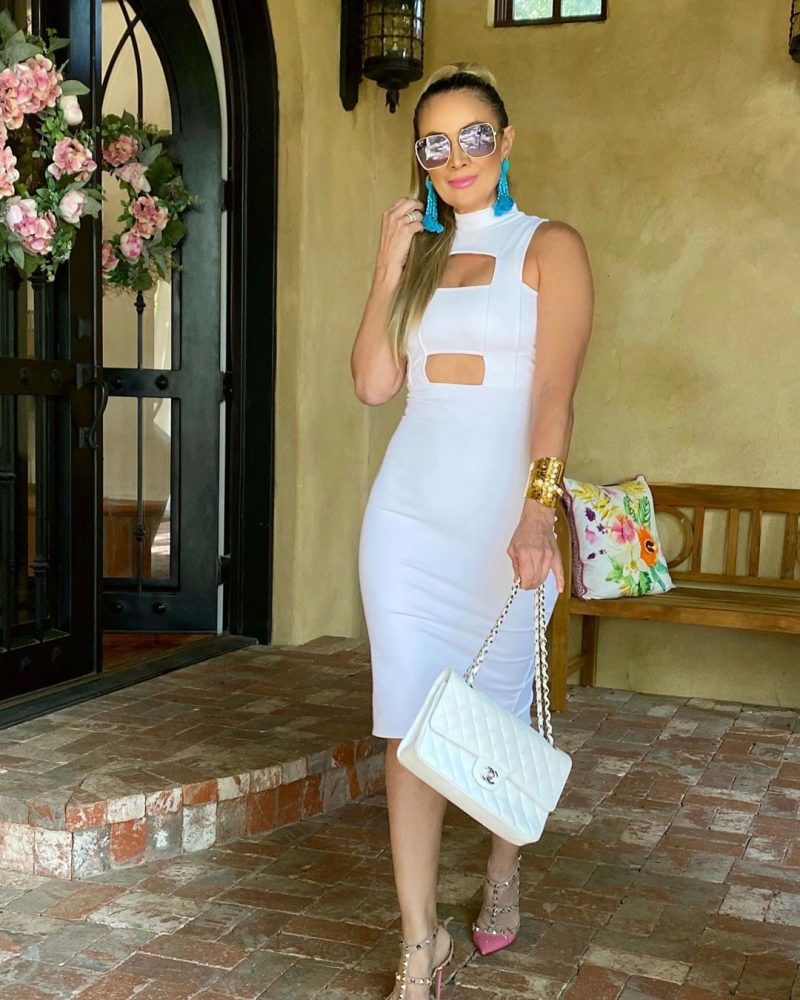 Buy Similar Here
A cute white frock in boho style is styled with brown leather flat sandals and a straw tote bag: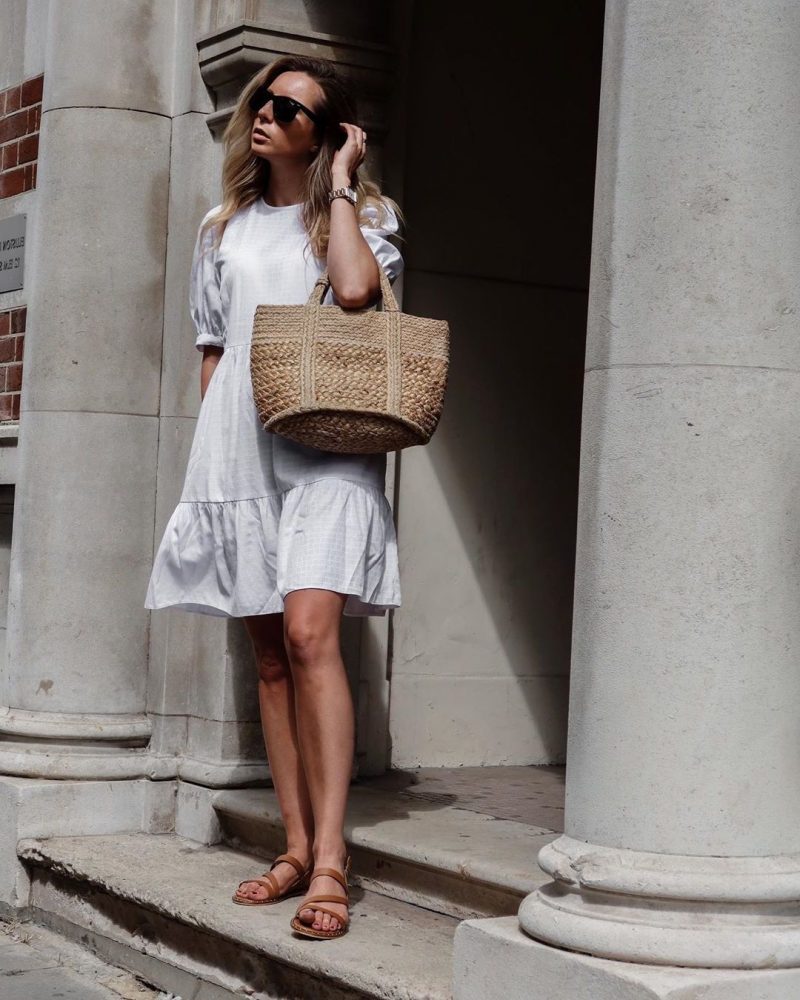 Buy Similar Here
Another boho-inspired cotton sleeveless white dress styled with black clogs and a liver bag in black leather: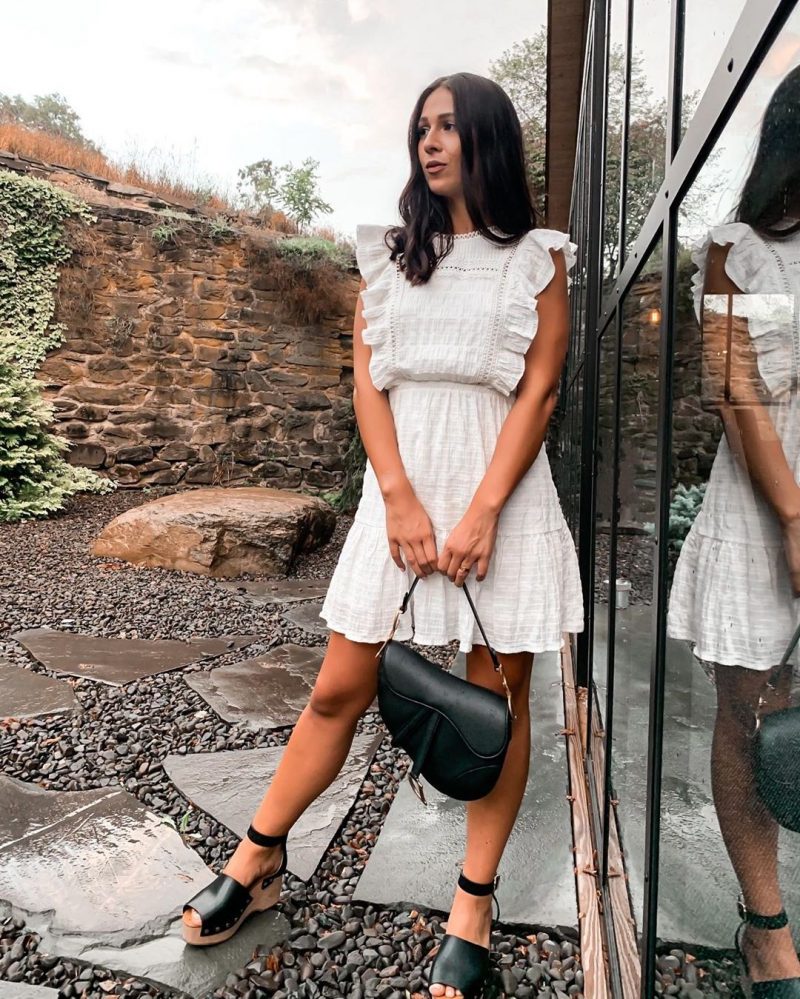 Buy Similar Here
A sleeveless long white dress with a pleated skirt looks chic updated with H brown sandals: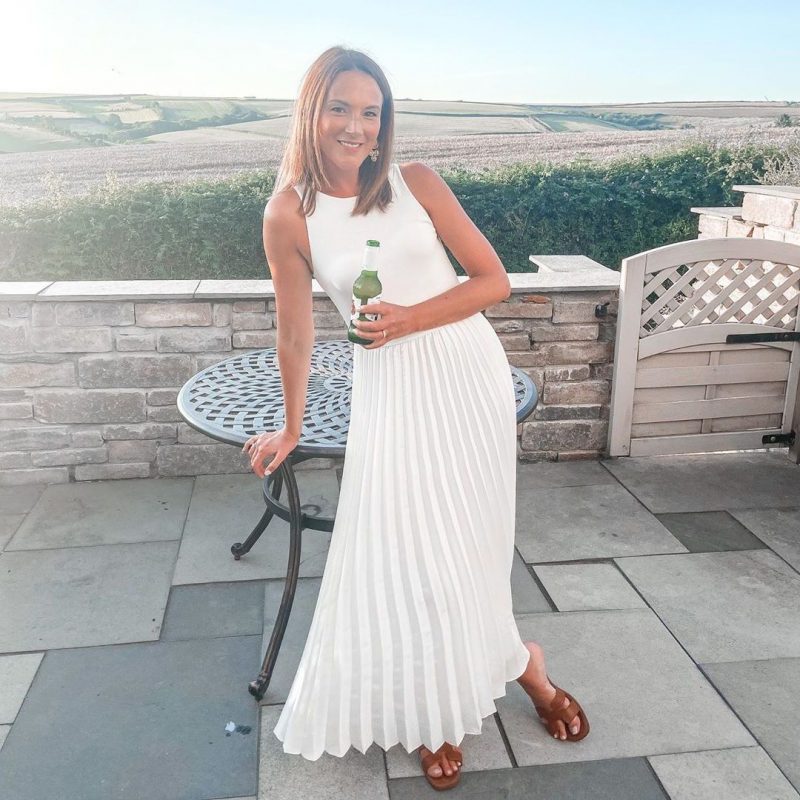 Buy Similar Here
If it happened so that you want something bright and printed, then I recommend trying on a floral dress. It's beautiful, ladylike, and timelessly chic. The floral print can be worn as retro or modern print. It's up to you what length you want to wear. You can buy knee-length or tea-length frock.
We see a V-neck multicolored floral dress worn with blush square-toe heeled sandals: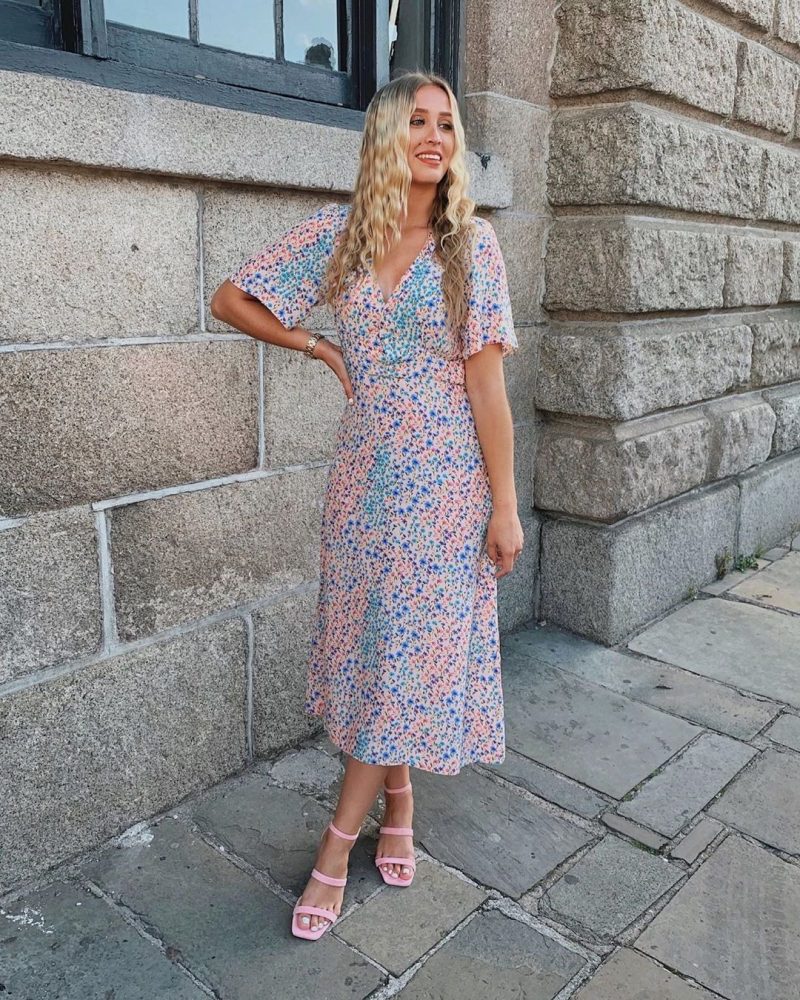 Buy Similar Here
A short bell-sleeve pink floral dress looks awesome with a light-grey belt, beige fedora hat, and white ankle boots. Update this look by adding rounded shades: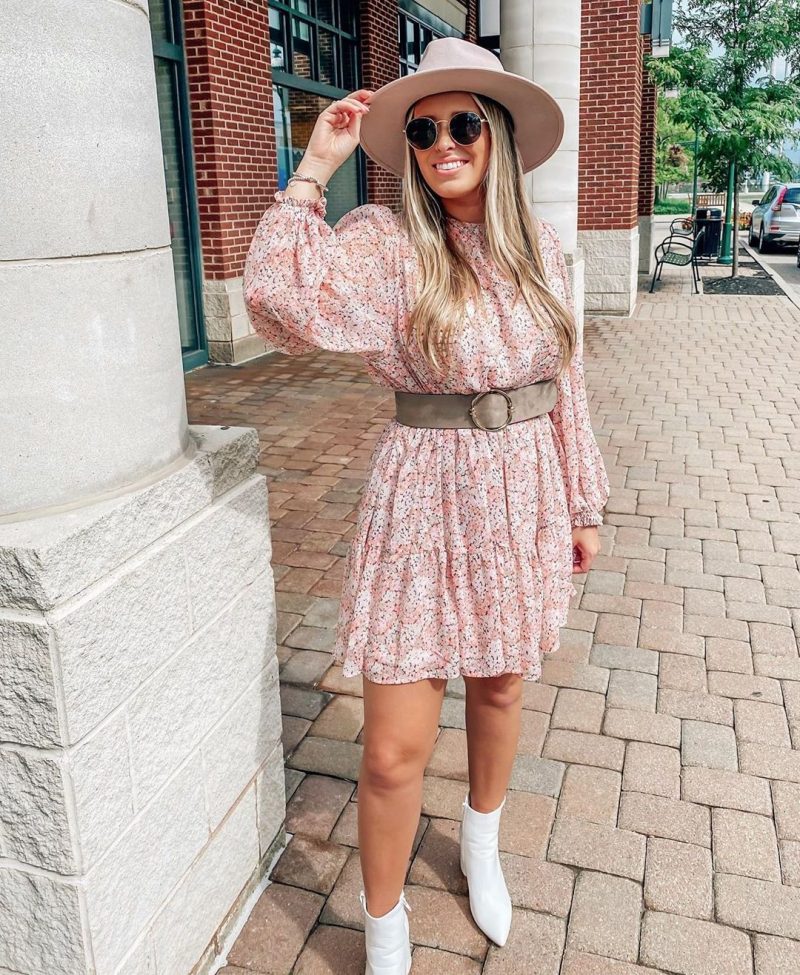 Buy Similar Here
How about wearing white sneakers with a green floral dress during this Summer: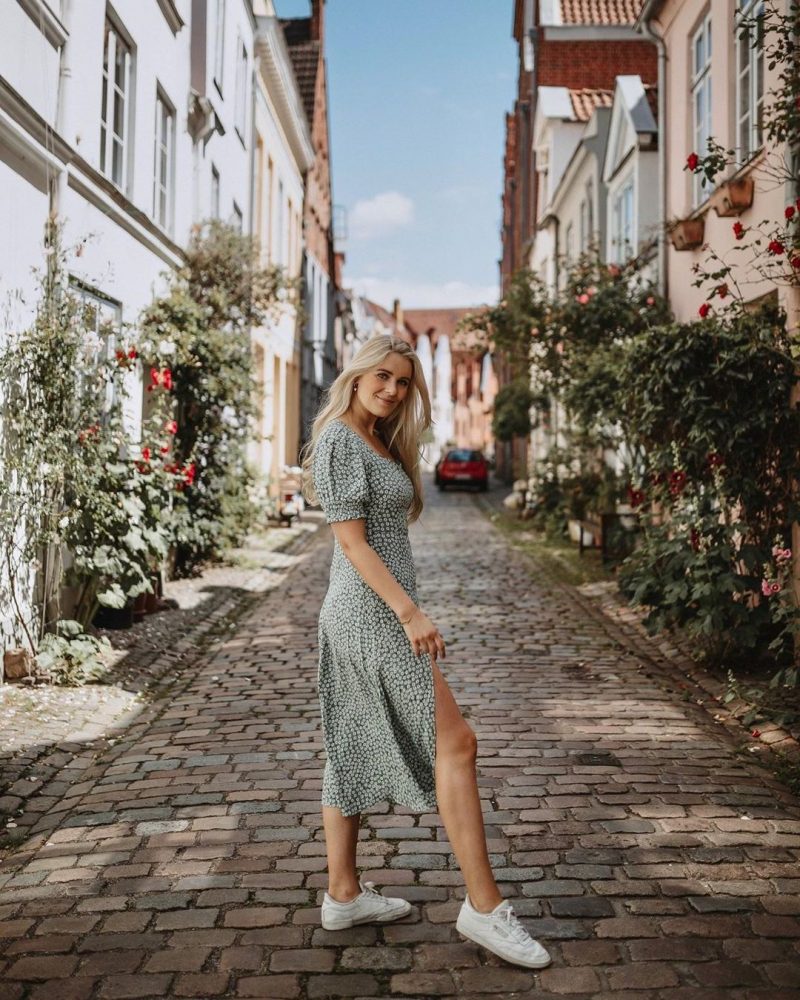 Buy Similar Here
A strapless floral dress in pastel green looks awesome completed with white heeled sandals: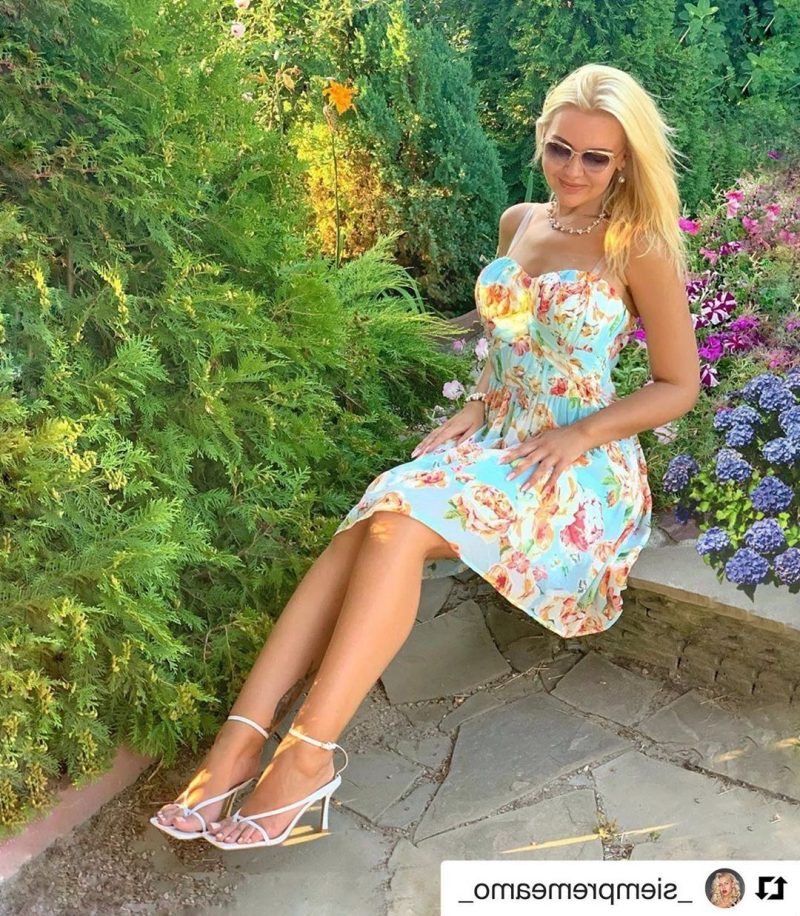 Buy Similar Here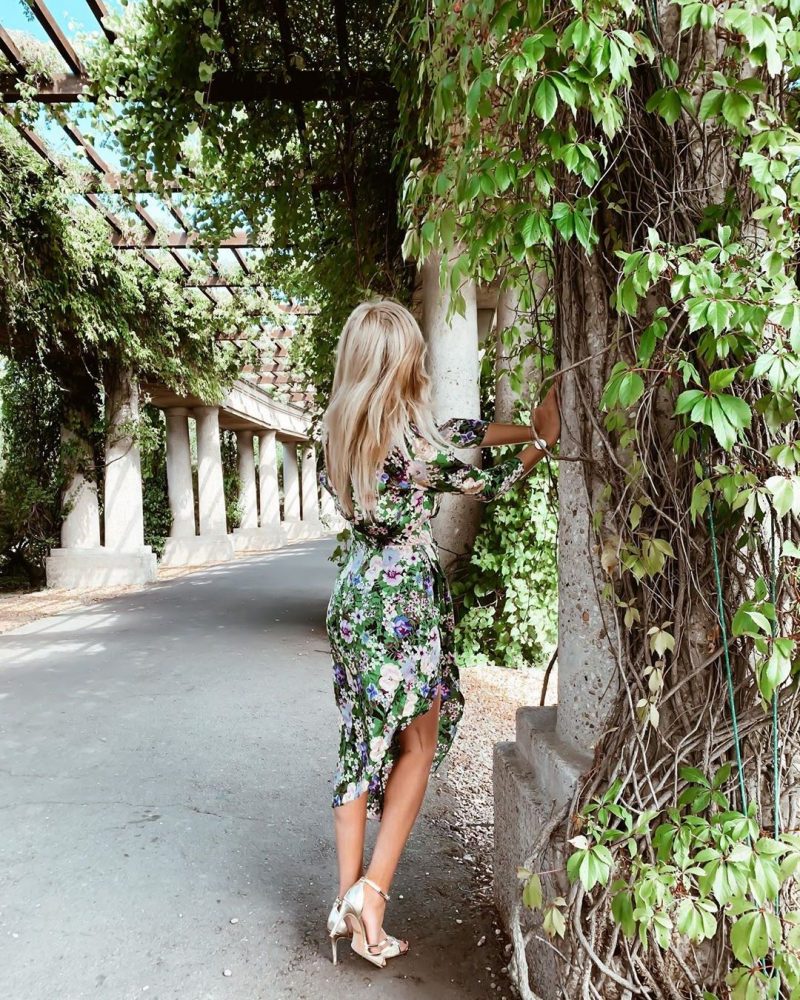 Buy Similar Here
Love this wrap floral dress updated with flat sandals: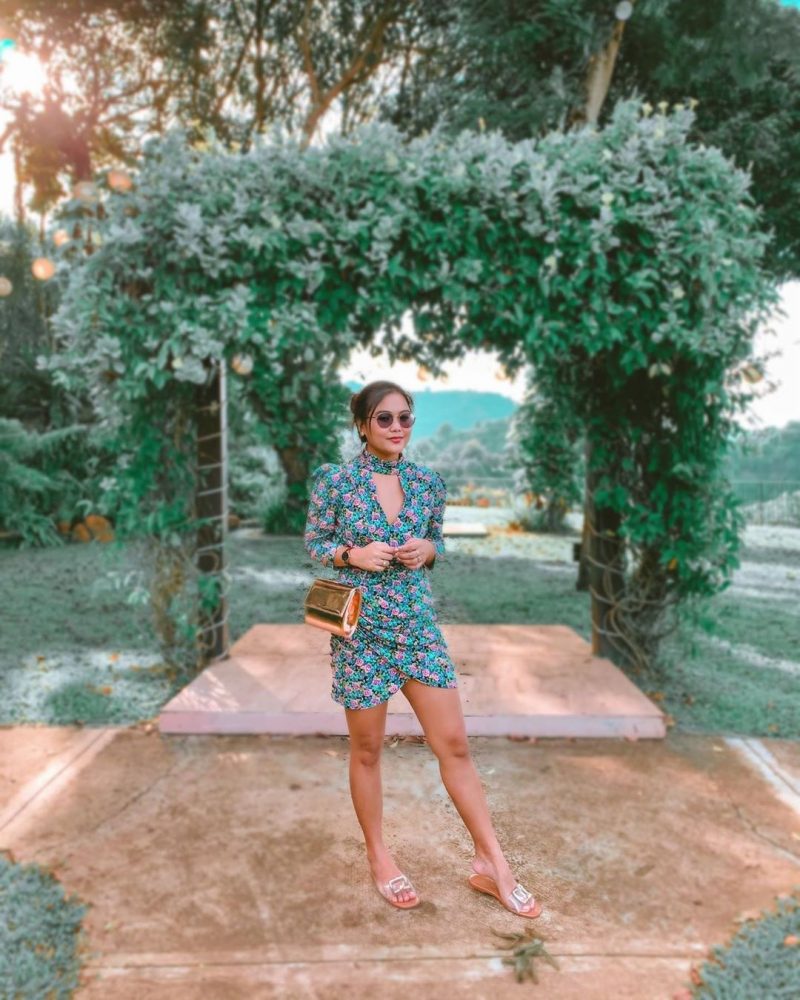 Buy Similar Here
The floor-length gown is an ideal piece to dress to impress. Of course, it's a red carpet essential, but you can wear it to prom nights and weddings. Anyway, check out some of my favorite ways of what shoes you can style with maxi dresses.
We see an off-shoulder yellow maxi with pastel blue sandals: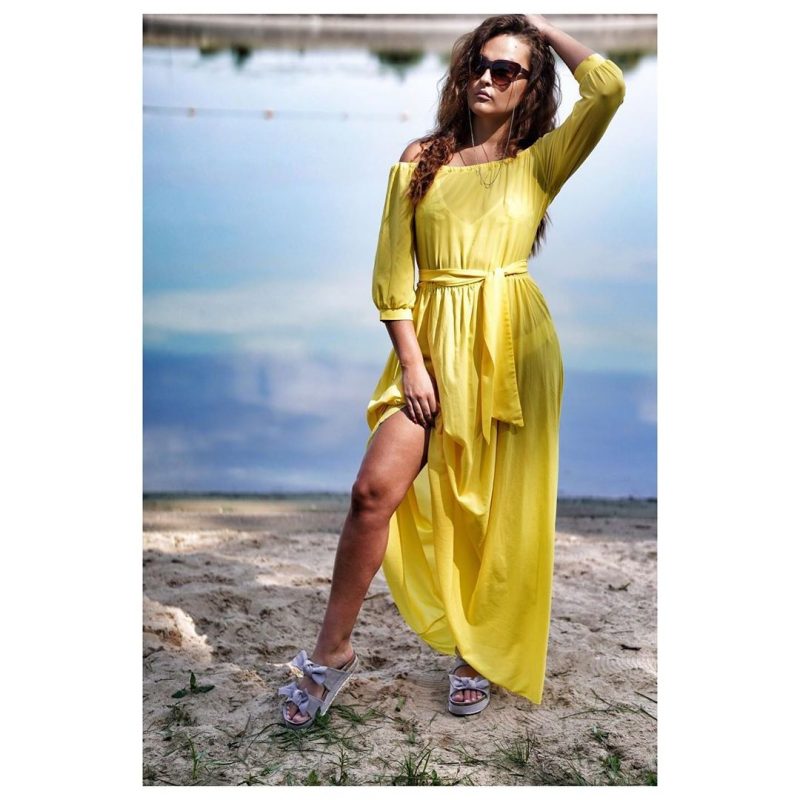 Buy Similar Here
Navy maxi with platform Chelsea boots a nice combo for casual day-offs and countryside weekends: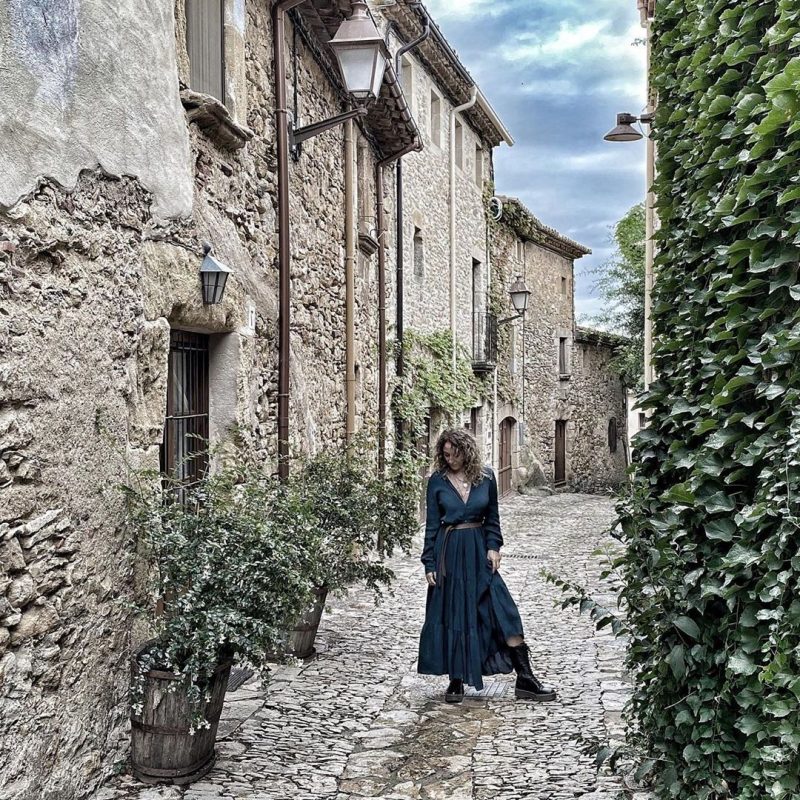 Buy Similar Here
An ideal prom maxi dress in blush styled with nude heels: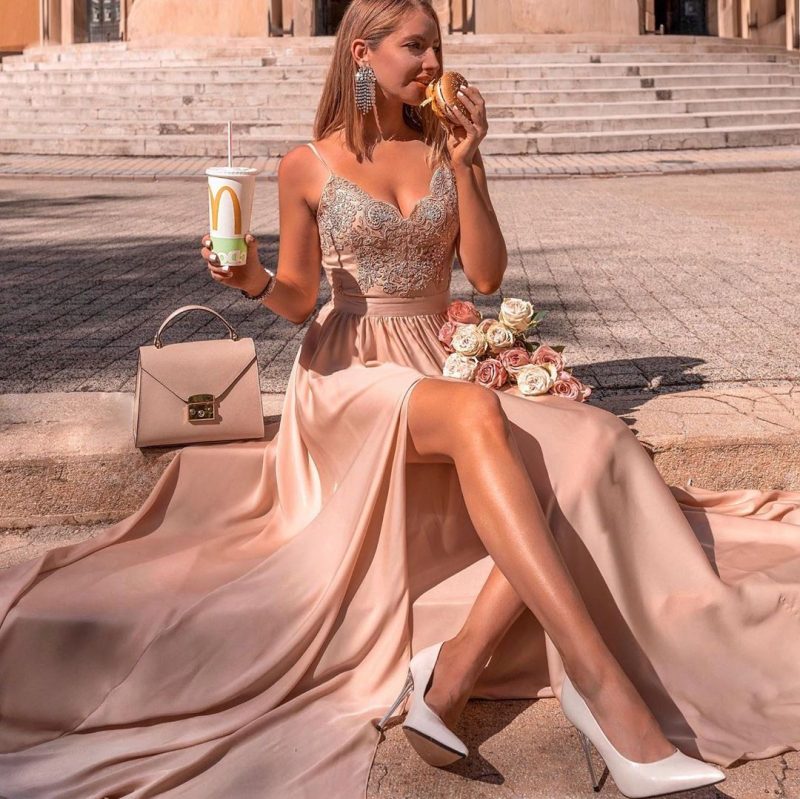 Buy Similar Here
A maxi blue dress can be a nice choice to complete with black peep-toe heeled sandals: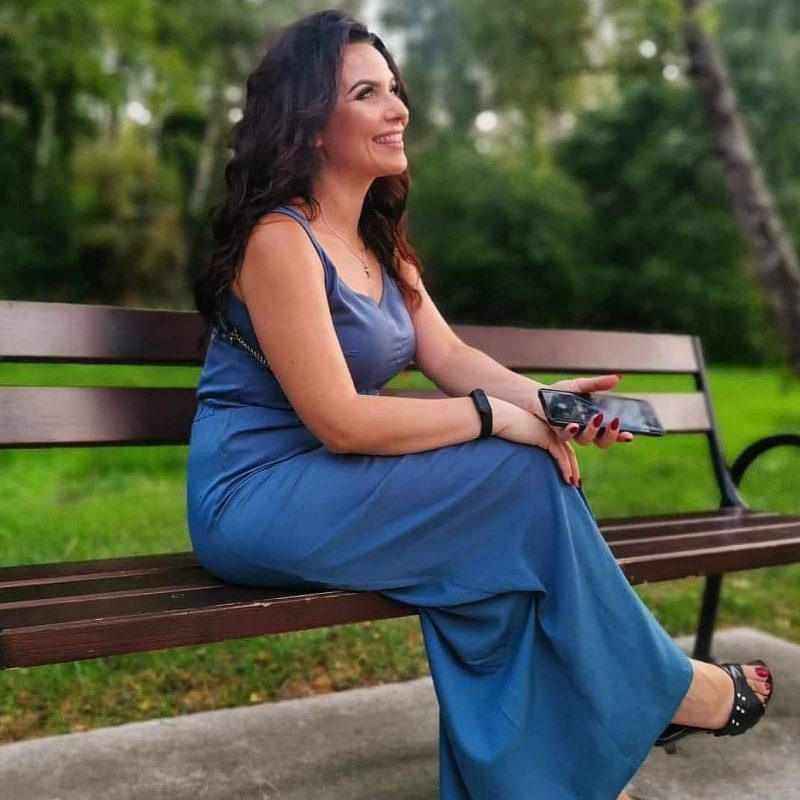 Buy Similar Here
Beige maxi gown looks cool with a black leather jacket and black suede ankle boots: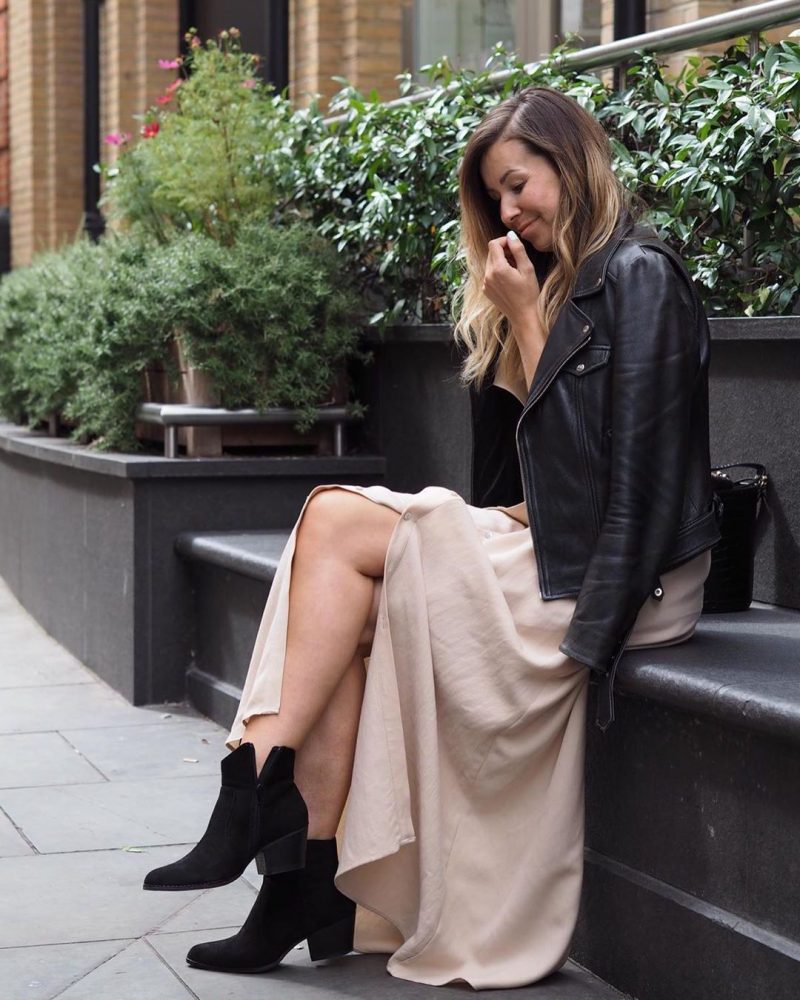 Buy Similar Here