The ultimate trend in the fashion world right now is glitter. I am here to share with you glitter boots outfit ideas that are here to stay for some years! Glitter can be found on everything from jackets to shoes and bags. The biggest name in glitter items right now is the boots with glitter on them. These shoes allow you to stand out and look great without any effort. It is a very easy way to dress up your outfit while staying comfortable at the same time. They come in a variety of colors and styles so that you are able to find the perfect pair for yourself.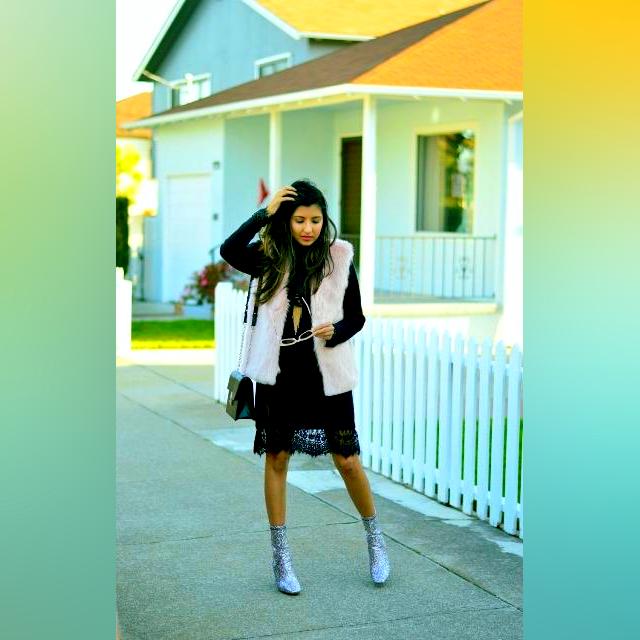 Buy Similar Here
Glitter Boots Outfit Ideas
Finding the perfect pair of glitter boots is an easy task because there are so many different options available today. You can choose from ankle boots, over-the-knee boots, or even knee-high glitter boots. No matter what the occasion you will be able to find a pair of glitter boots that will work perfectly for you.
You should take into consideration the weather when purchasing your glitter boots. It is usually better if they have some type of covering on top of them so that snow or water will not get inside. Overall you do not need much skill or effort in putting together an outfit with these awesome new glitter boots. They can be worn with almost anything, provide a little extra flair to the outfit and will not break the bank.
My Favorite Glitter Boots Outfit Ideas:
1. Black and White Chevron Outfit With Glitter Boots
This black and white outfit with a hint of chevron pattern is truly eye-catching. The white top gives a stylish touch to the look. Add the gold-colored boots matched with the rest of your accessories will give a more sophisticated twist to an otherwise simple combination. A cute purse and earrings will complete the look.
2. Black-White Colorblock Mini Dress With Statement Necklace And Glitter Booties
What makes this color-blocking mini dress stand out is the stunning diamond pattern that adds drama to it. A beige belt and glittering boots would go well with the dress. To make it more eye-catching, you can add a statement necklace, bracelets, and earrings to complement the dress.
3. Cold Shoulder Top With Glitter Boots
This black cold shoulder top with lace inserts on the reverse is embellished with gold glitter throughout. It's paired with glitter booties that are also completed in a shiny material, which makes them stand out even more. You will definitely look fabulous in this outfit!
4. High-Heel Platform Glitter Booties With Pencil Skirt
High-Heel Platform Glitter Booties are great when worn with a pencil skirt or any other leg-bending shoes like high heels or short boots. They will make your legs look longer and leaner and give you the leg-exposing look you're going for.
5. Glitter Booties And Wide Leg Pants
Bootie heels are a perfect choice of shoes when it comes to choosing the right heel height. They're stylish, sexy and fun at the same time, in other words, they'll complete any outfit perfectly! You can style wide-leg pants, leggings or just about anything else with them.
Even with a casual outfit, you can wear Glitter Booties and you'll look great with them. They're perfect for a walk in the park, brunch or even to go shopping. With them, you'll have a comfortable and stylish winter outfit that will keep you warm but also look good.
6. Short Glitter Boots And Midi Dress
Short boots are perfect when it comes to winter fashion. You look trendy and fashionable while still being warm, and they're not as heavy as high boots. They'll make your legs look great and bring you lots of attention in any place you go! Try them on with a midi dress and a bomber jacket.
Be sure to follow these simple steps in order to get the perfect pair of glitter boots for your next outfit:
Make sure that you are able to find a pair of glitter boots that is not too flashy for the style of clothing that you will be wearing. Once again these would be better if they were more minimalistic in design as well as more subtle in color and only have a small amount of glitter applied to them. They should not overpower your entire outfit at all.
A woman with true style can wear anything from simple skinny jeans to a fabulous gown. Today we're sharing with you some of the most awesome outfits you can create by mixing glitter shoes.
You'll find that glitter booties are perfect for every season, as they will keep you warm in winter and look excellent with a summer dress. It's an easy way to be on trend but still have your own unique style. So, what do you think? Which one of these outfits is your favorite?
You can always mix, match and create the perfect feminine outfits with this glitter shoes collection:
With Skirtsuit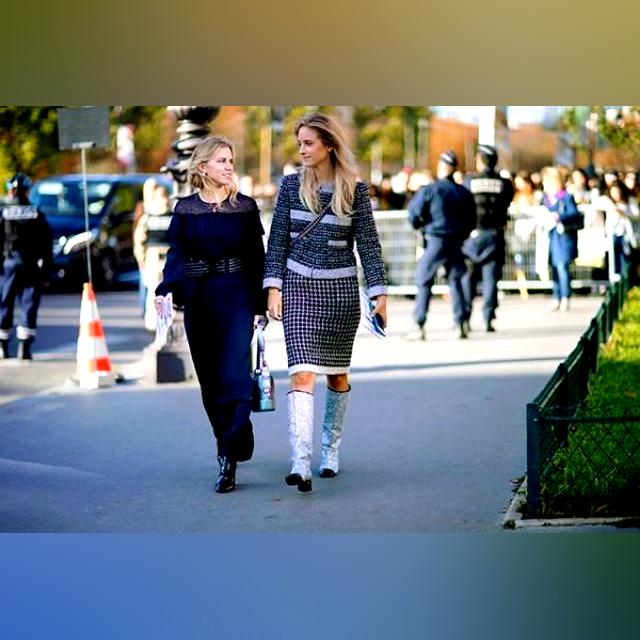 Buy Similar Here
With Ripped Jeans And Sweater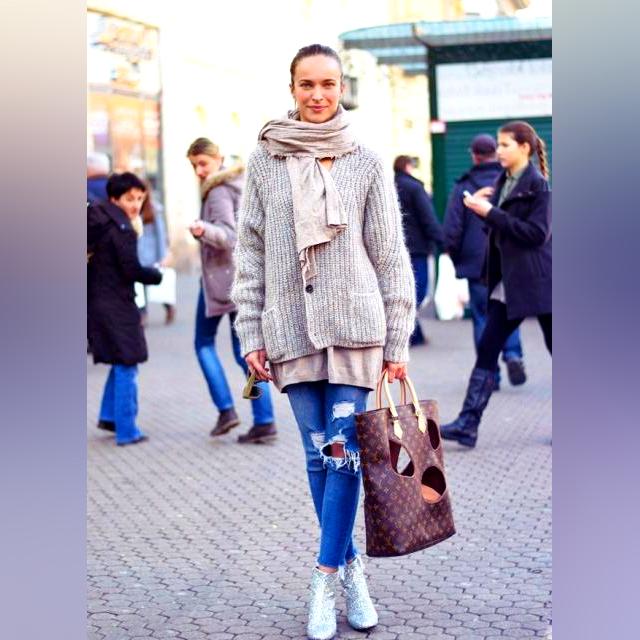 Buy Similar Here
With Boyfriend Jeans And Leather Jacket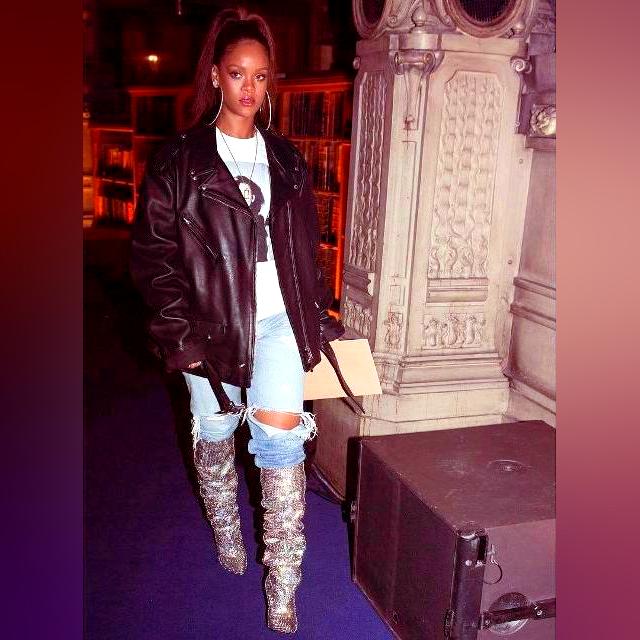 Buy Similar Here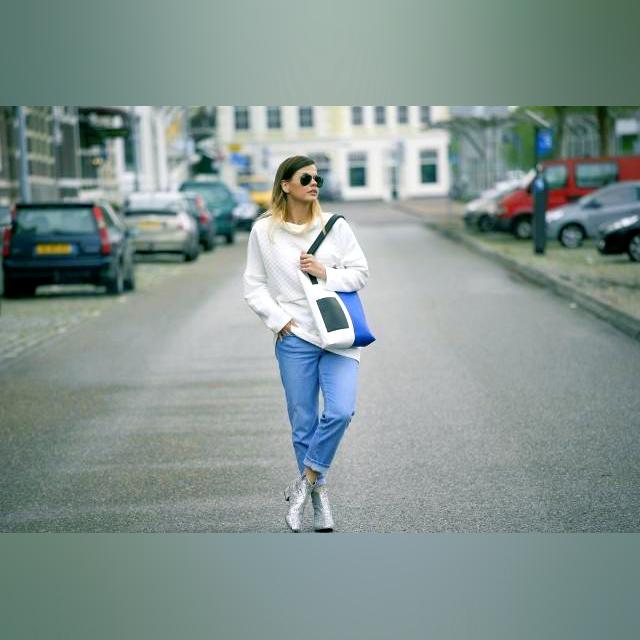 Buy Similar Here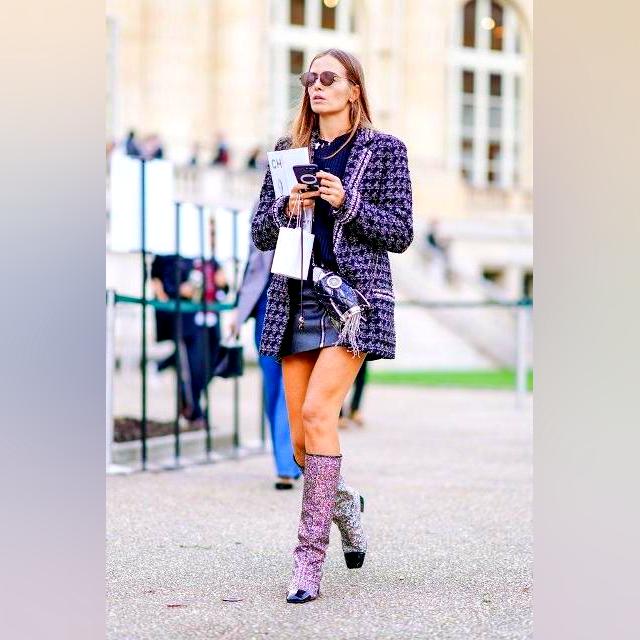 Buy Similar Here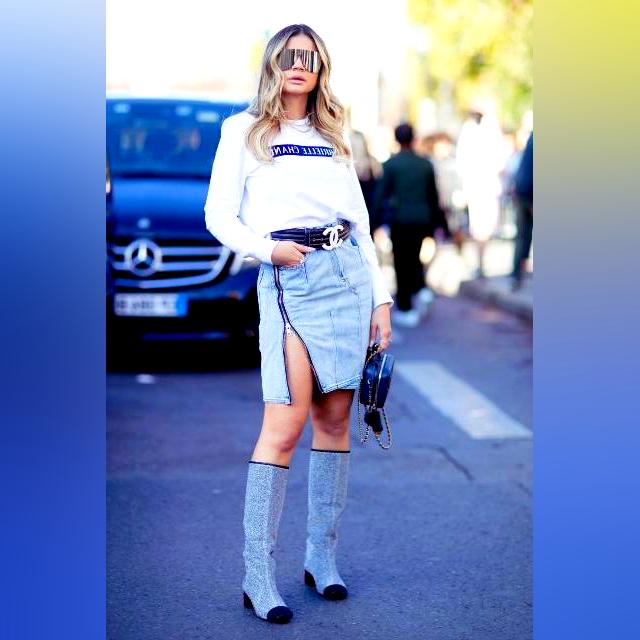 Buy Similar Here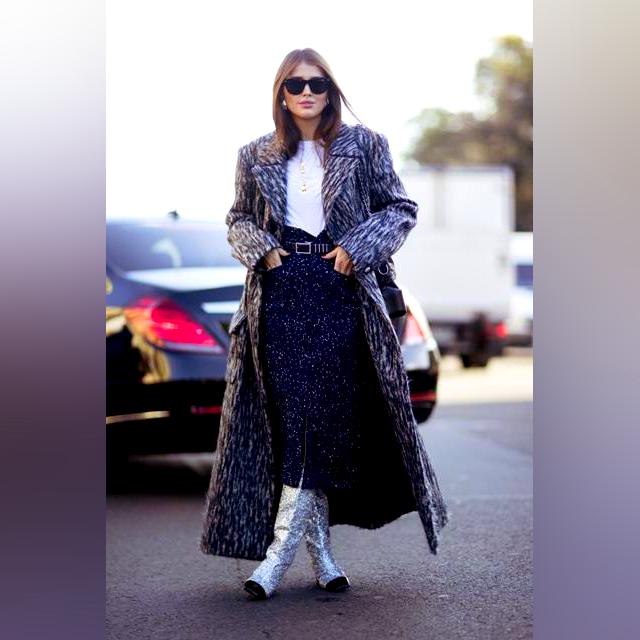 Buy Similar Here
With Shimmering Wrap Dress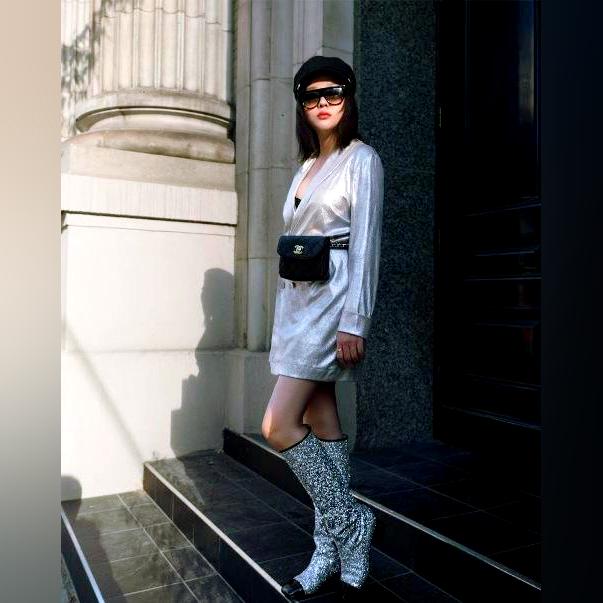 Buy Similar Here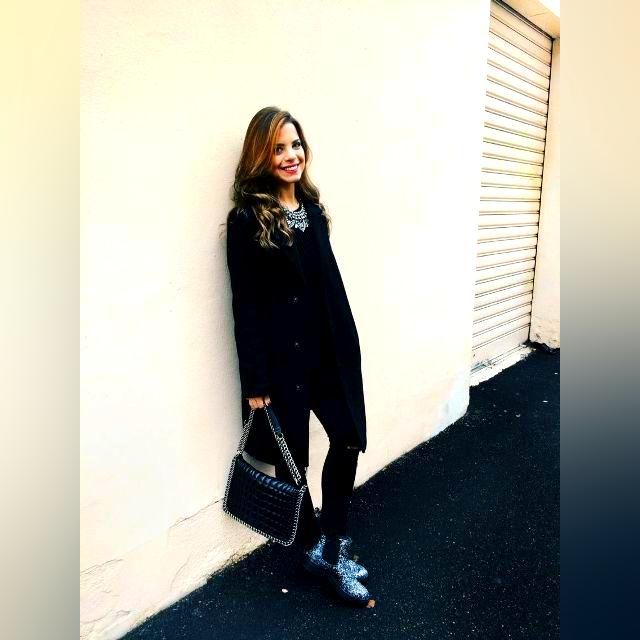 Buy Similar Here
With Plaid Dress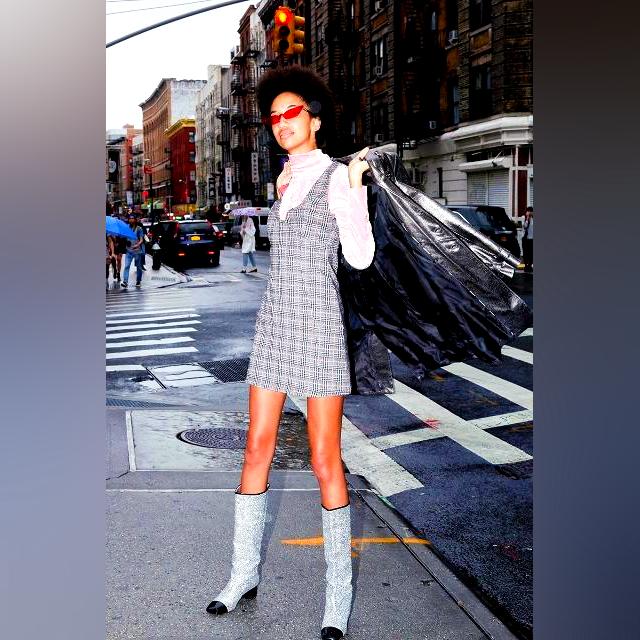 Buy Similar Here
With Fur Jacket And Floral Dress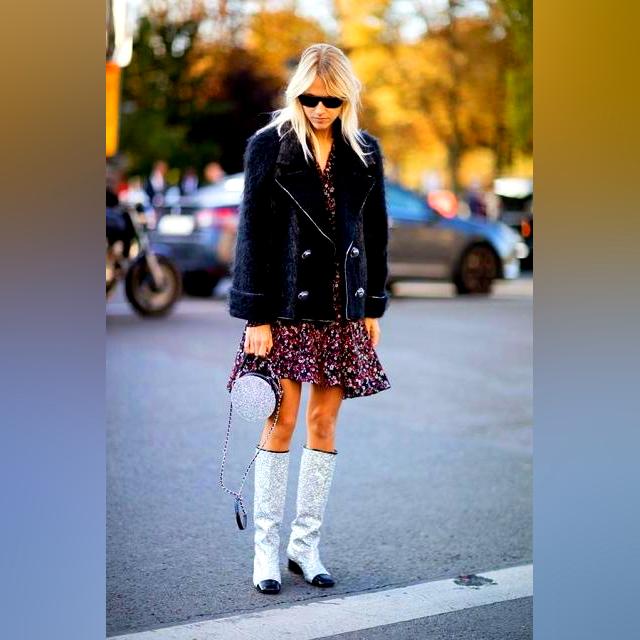 Buy Similar Here
With White Sweater And White Skirt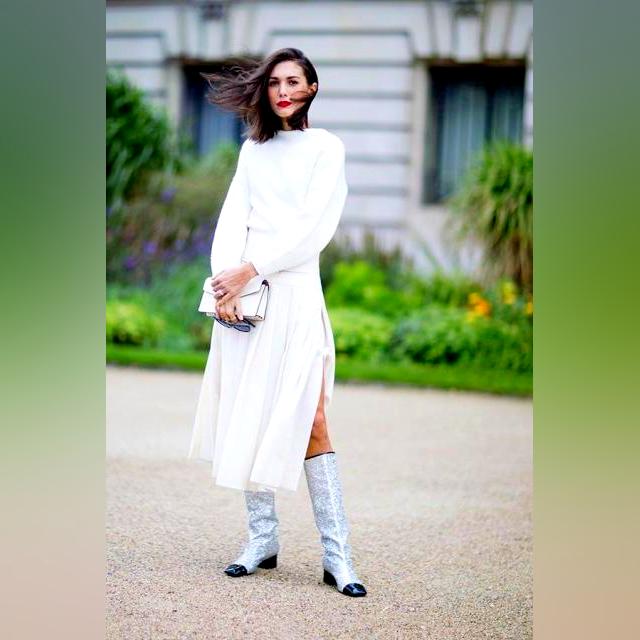 Buy Similar Here
With Puffer Jacket And Mini Skirt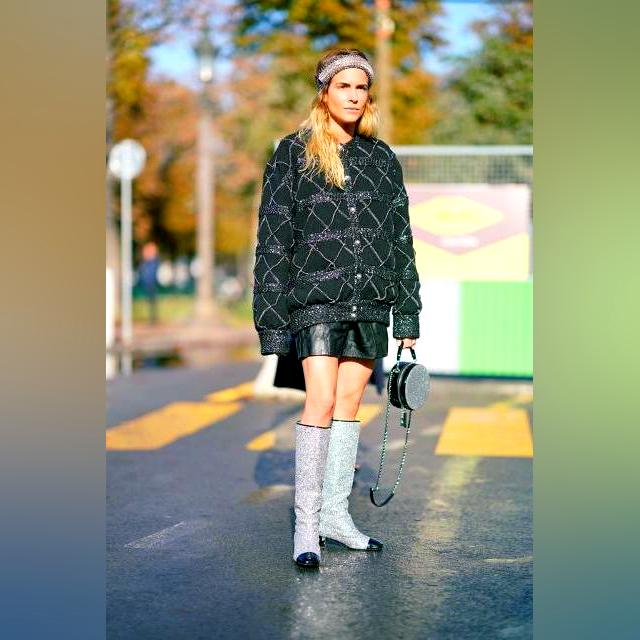 Buy Similar Here
With Black Pantsuit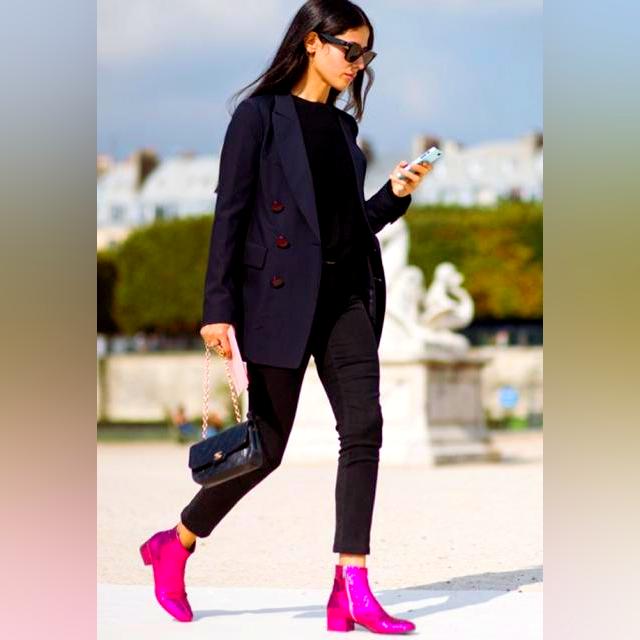 Buy Similar Here
With Plaid Blazer And Black Leather Mini Skirt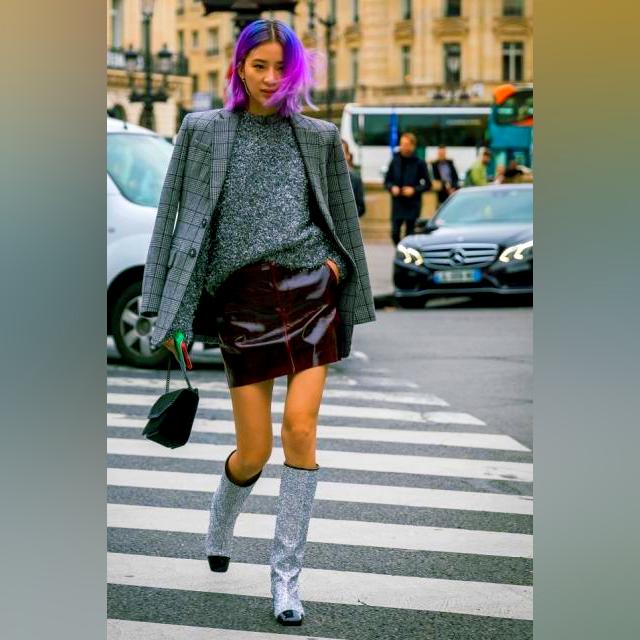 Buy Similar Here
Casual Style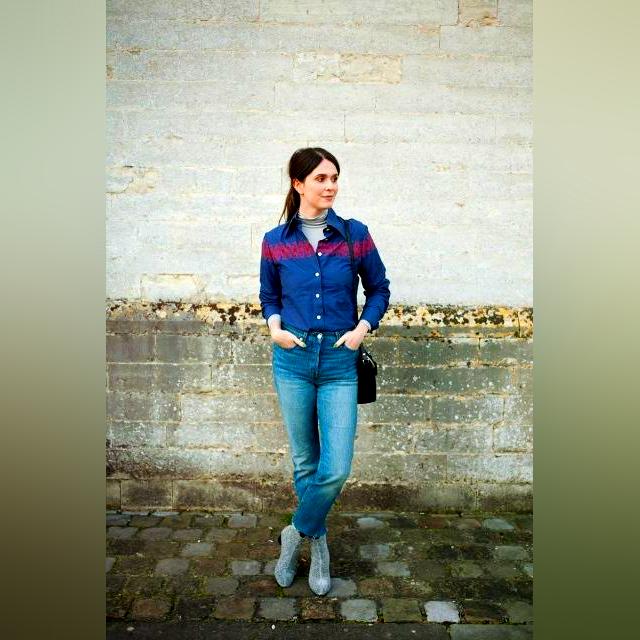 Buy Similar Here
With Plaid Blazer And Cuffed Slim Jeans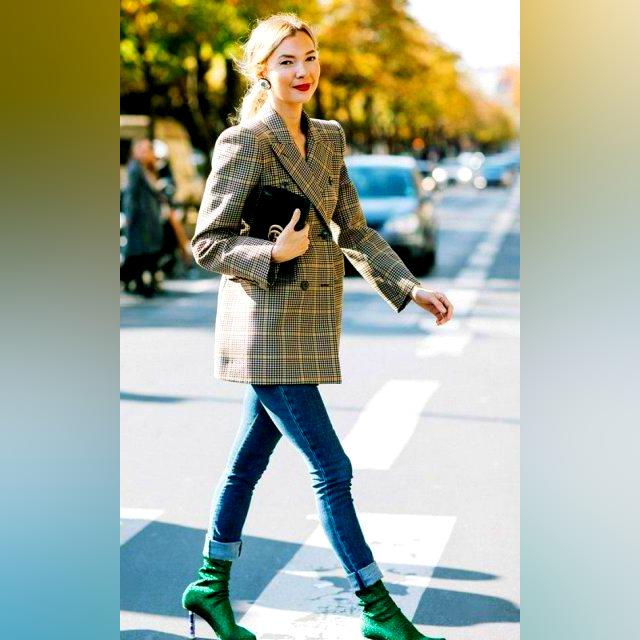 Buy Similar Here