Are you wild enough to wear leopard print shoes this year? It's time to be a wild cat! I want to show you some of my favorite street style looks that feature leopard print shoes. I think this print can be considered to be timeless and extremely versatile. Every lady has her favorite animal print. Yes, you have it too! It can be zebra, tiger, giraffe, or leopard print. If there is one universal print that suits almost everyone, then it's leopard print.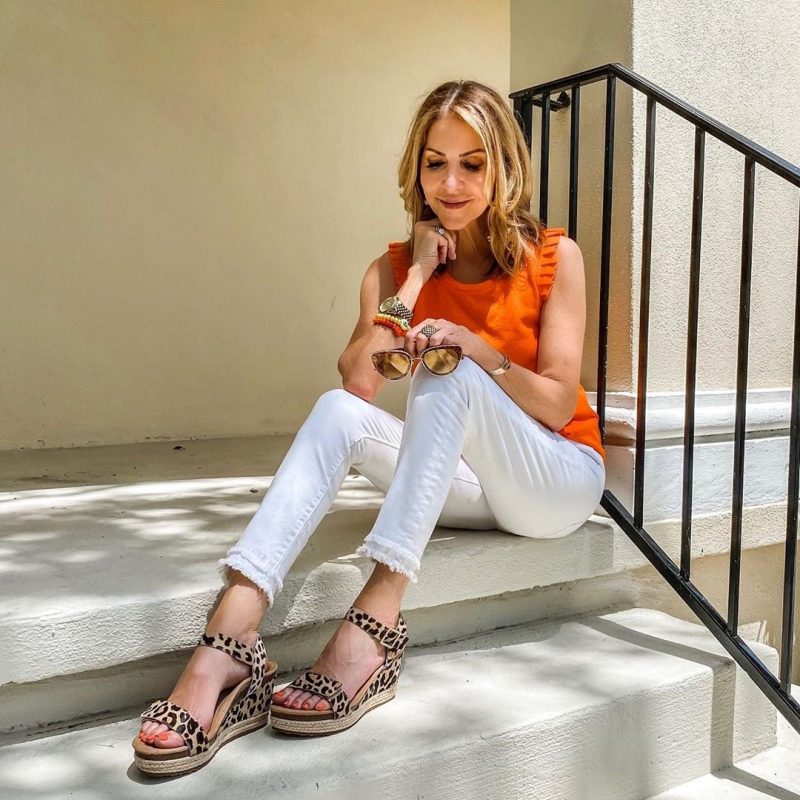 Buy Similar Here
An orange sleeveless top with ruffled detailing is teamed with white skinny jeans and wedge sandals in leopard print.
This is an ideal choice to create a striking and edgy look that can underline your individuality. It has a special ultimate appearance that makes you look sophisticated and trendy. It can be worn on any occasion. No matter if you go out with friends on a simple street walk or having a fun night out. There are cool footwear styles that are colored in leopard spots.
In this compilation are gathered sexy sandals, mules, platform sandals, sneakers and other interesting-to-know school homework.
skirts, shirts, dresses, coats, bombers, blazers, shorts, pants, as well as scarves, can easily work with leopard print shoes.
Personally, I like to keep things sophisticated and elegant, rather than sporty and casual. Of course.
We see a dark blue spaghetti-strap top paired with ripped regular fit jeans and pointed-toe backless loafers: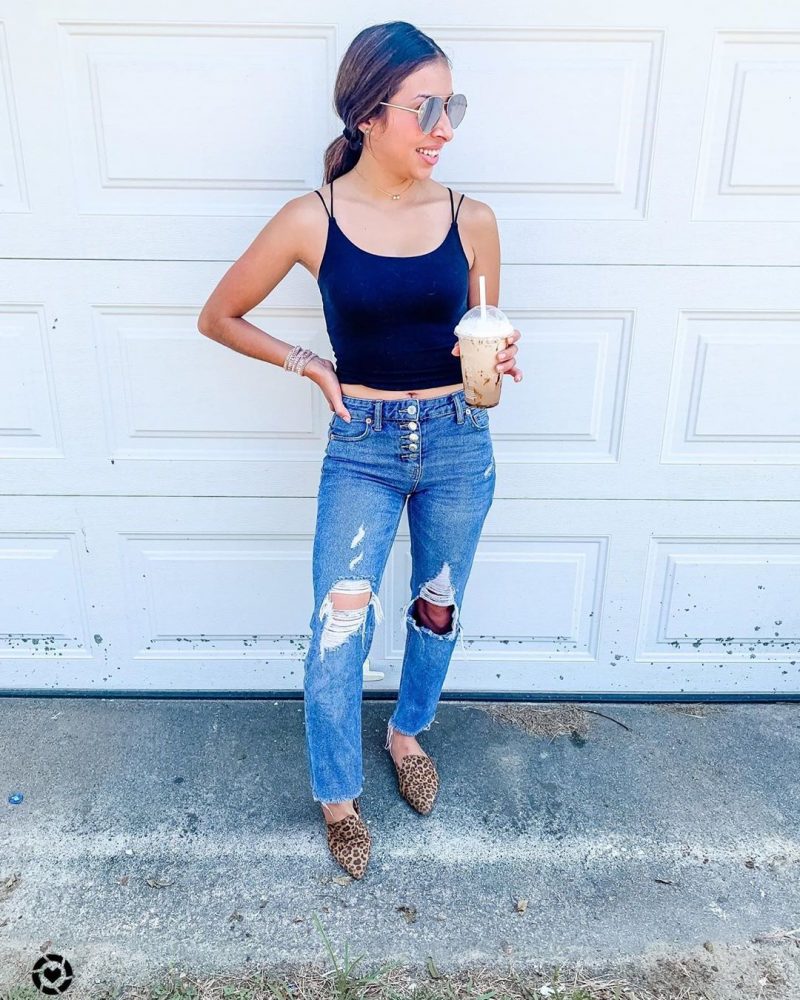 Buy Similar Here
A chunky sweater in cream-beige is worn with knee-ripped jeans in blue and ankle boots in leopard print: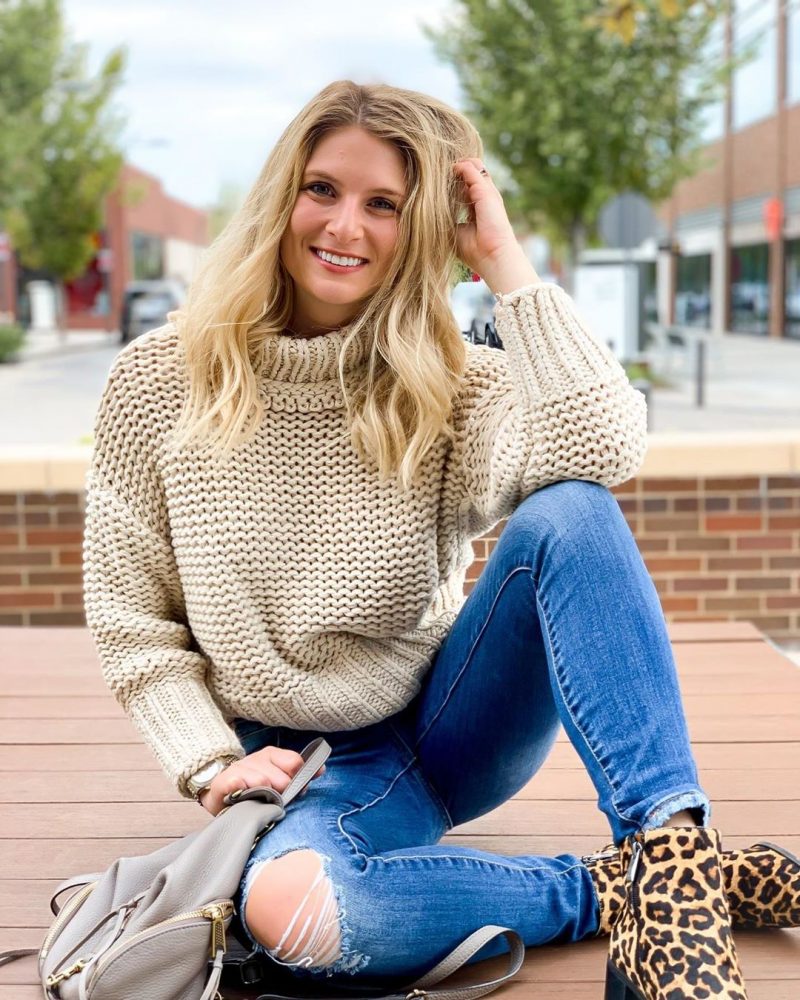 Buy Similar Here
A simple sleeveless jersey dress in black is updated with a denim jacket tied around the waist and leopard print loafers: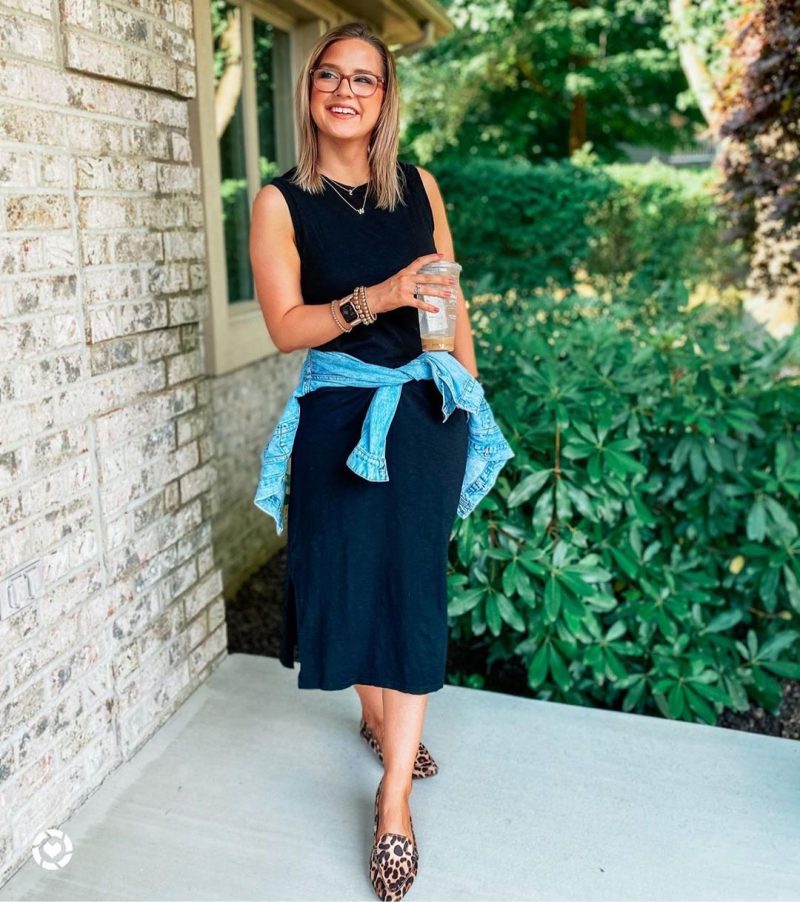 Buy Similar Here
We see a relaxed-fit muted-yellow blouse looks great with black leggings and backless loafers: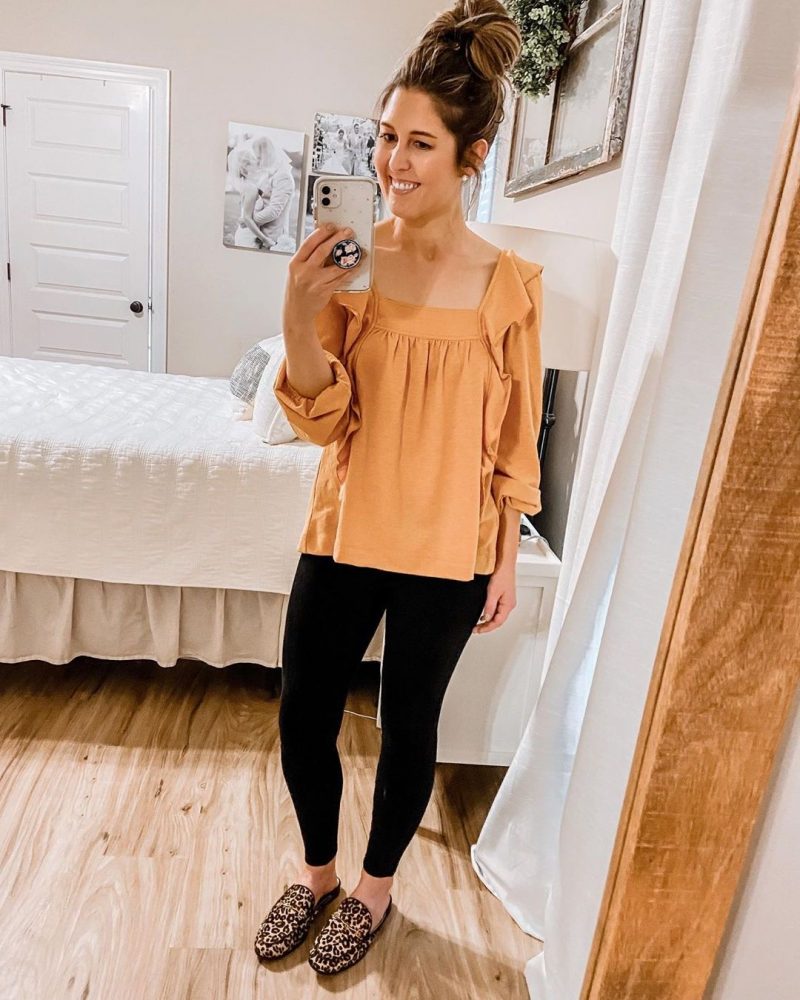 Buy Similar Here
A cute hot-pink T-shirt is worn with skinny jeans in ripped details is completed with leopard print thong sandals: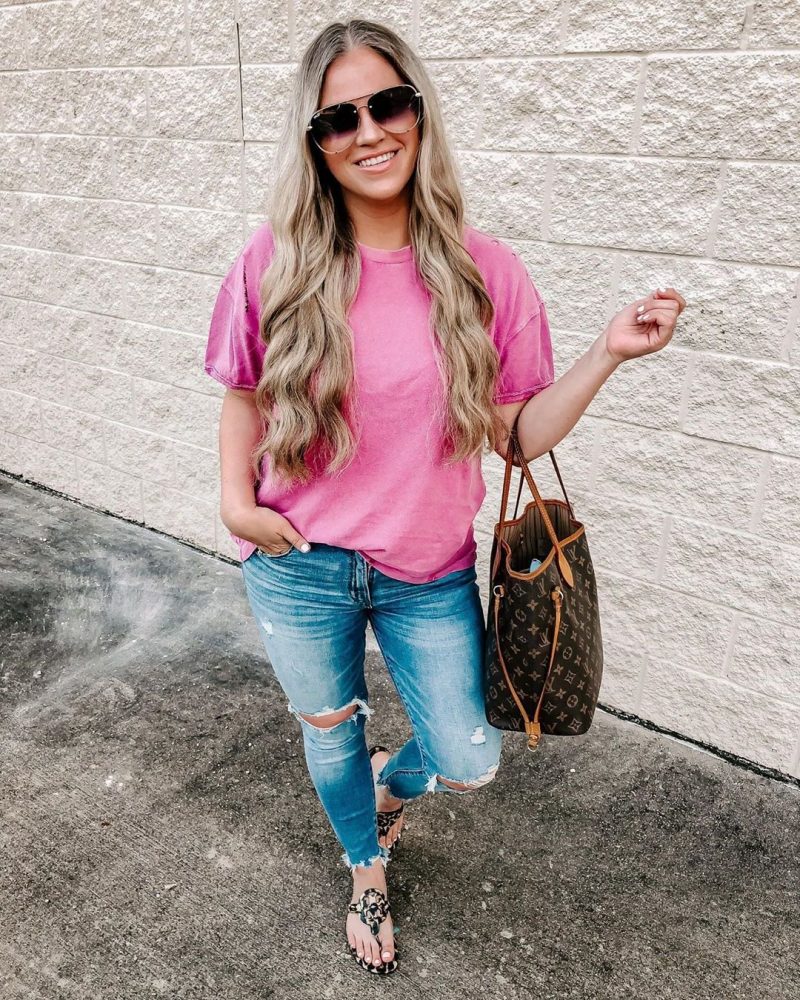 Buy Similar Here
Keep things casual and easy-to-wear. Go for a dark grey T-shirt teamed with denim shorts and leopard print slip-on shoes: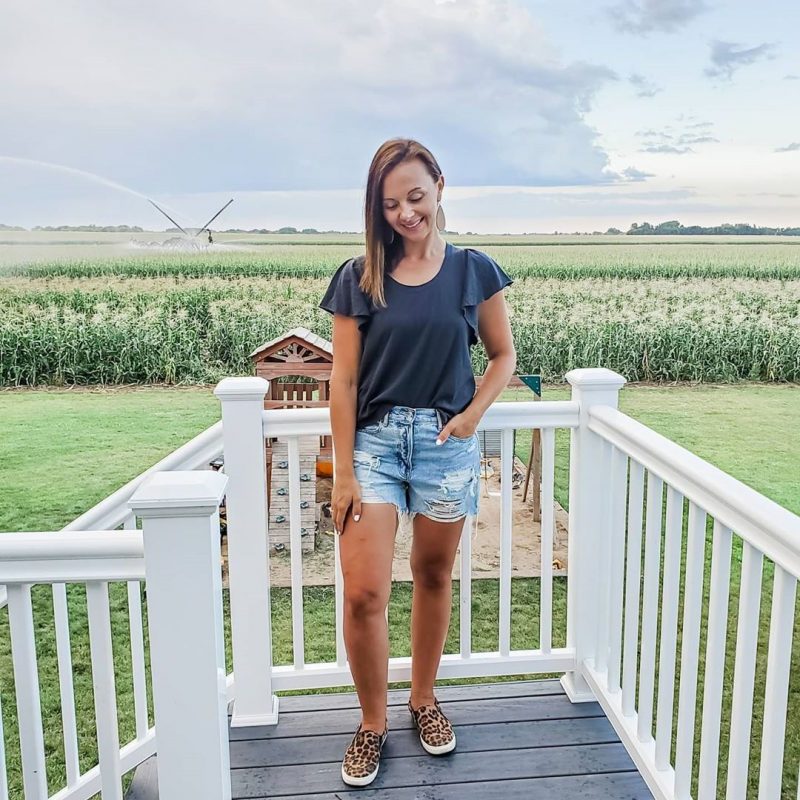 Buy Similar Here
Family goals! Go for this mustard-brown color T-dress updated with slip-on sneakers in leopard print: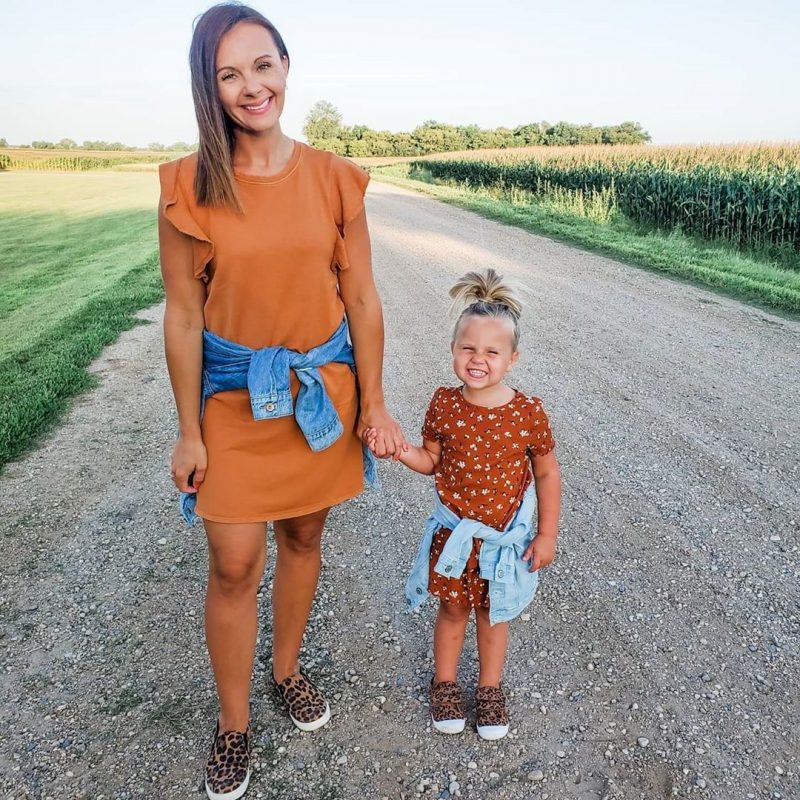 Buy Similar Here
A black shirt is updated with light blue knee-ripped boyfriend jeans and leopard print sneakers: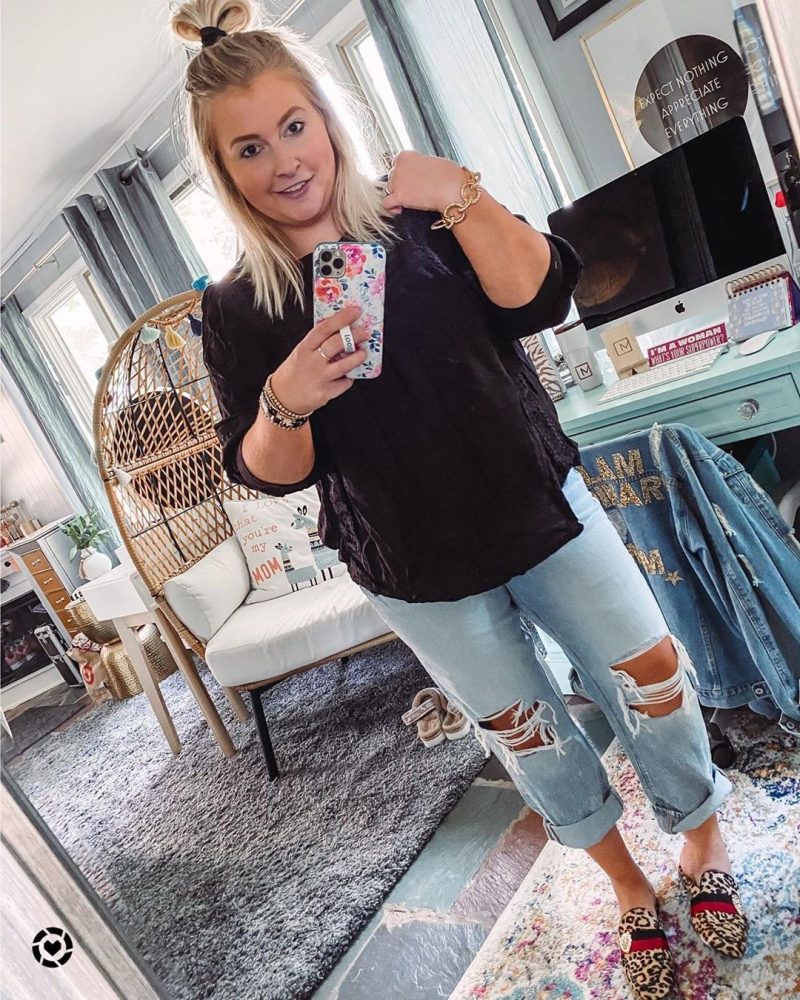 Buy Similar Here
Go for a red sleeveless top with ruffled details and team it with dark blue slim pants and now we should stop by the bus station: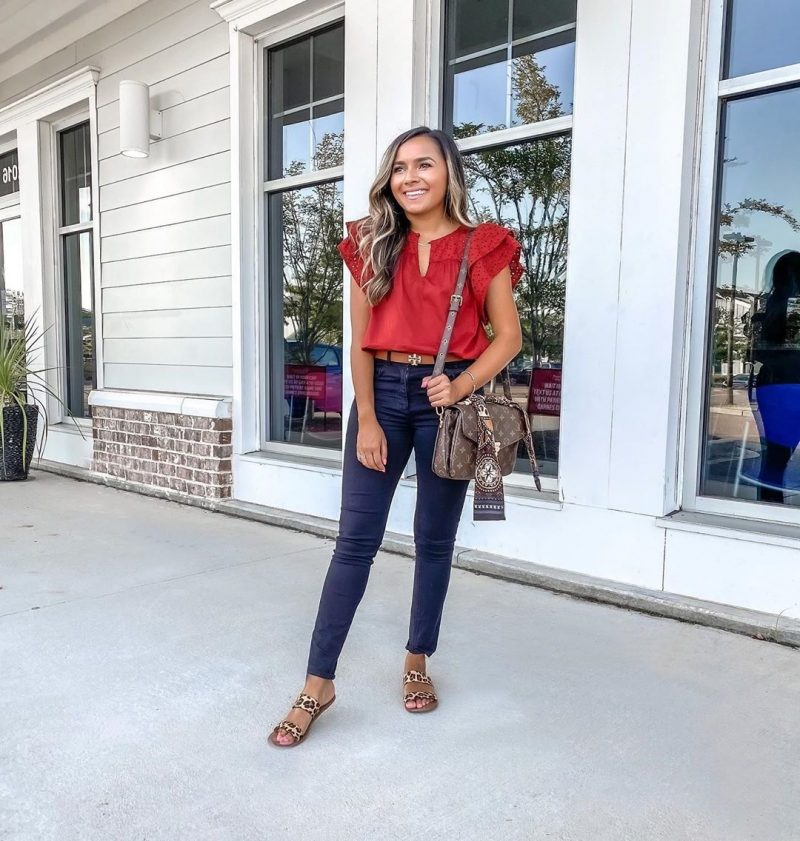 Buy Similar Here
A long kimono looks damn chic with a basic black top and black leggings updated with backless loafers in leopard print: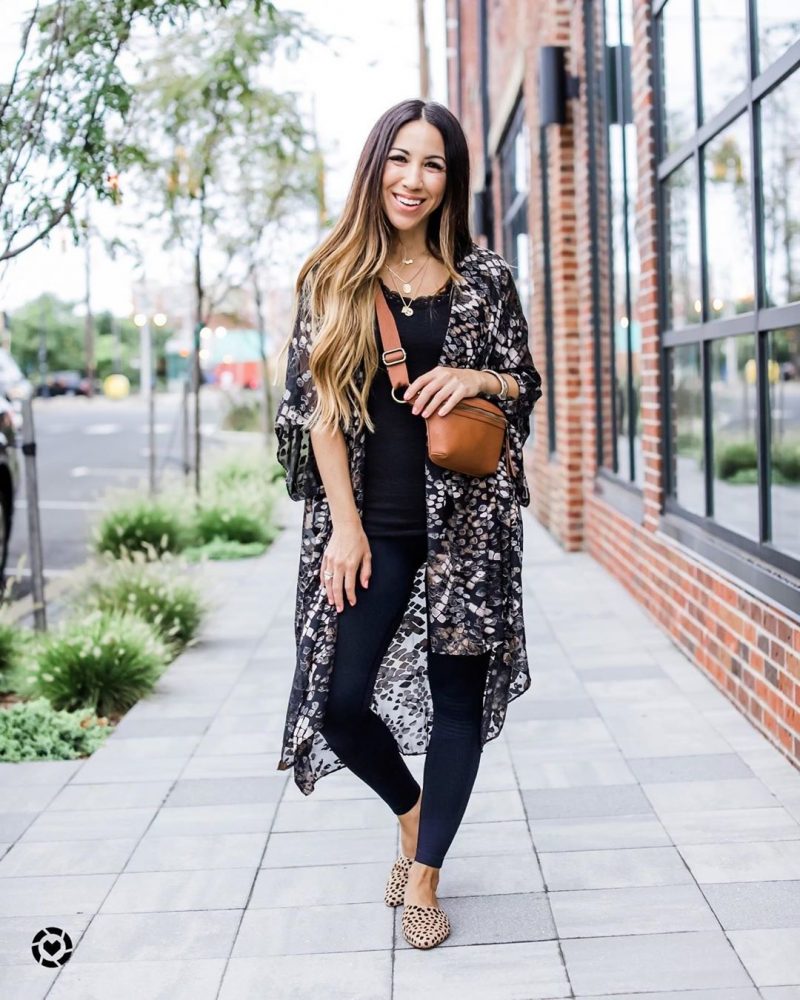 Buy Similar Here
A black midi skirt with no sleeves is paired with leopard print mules: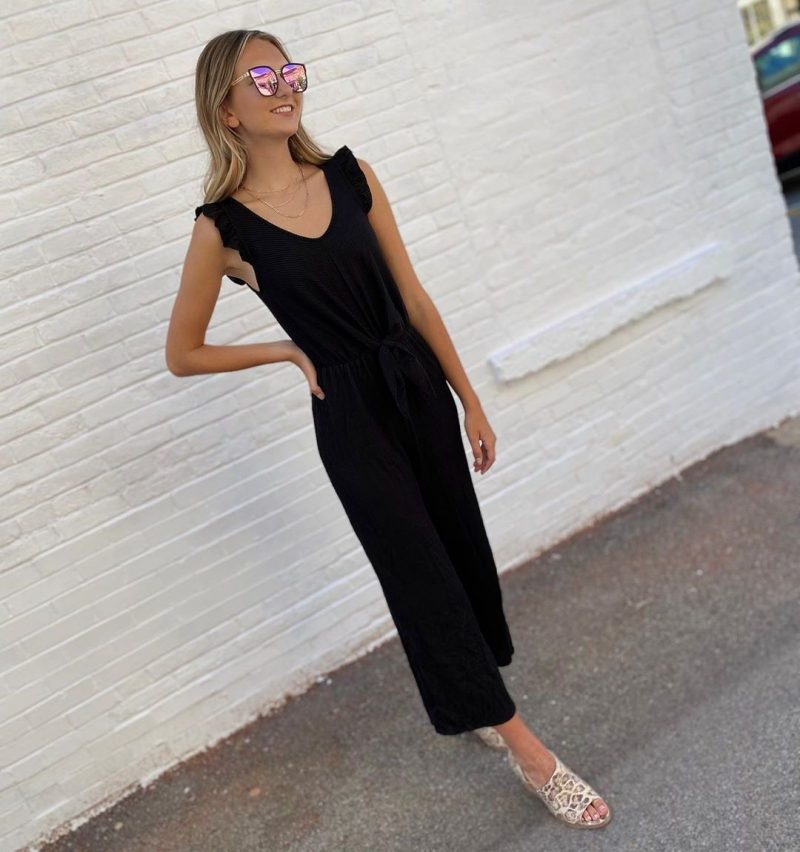 Buy Similar Here
A cream-beige cardigan can be worn with a slouchy white top, black leather leggings and leopard print mules: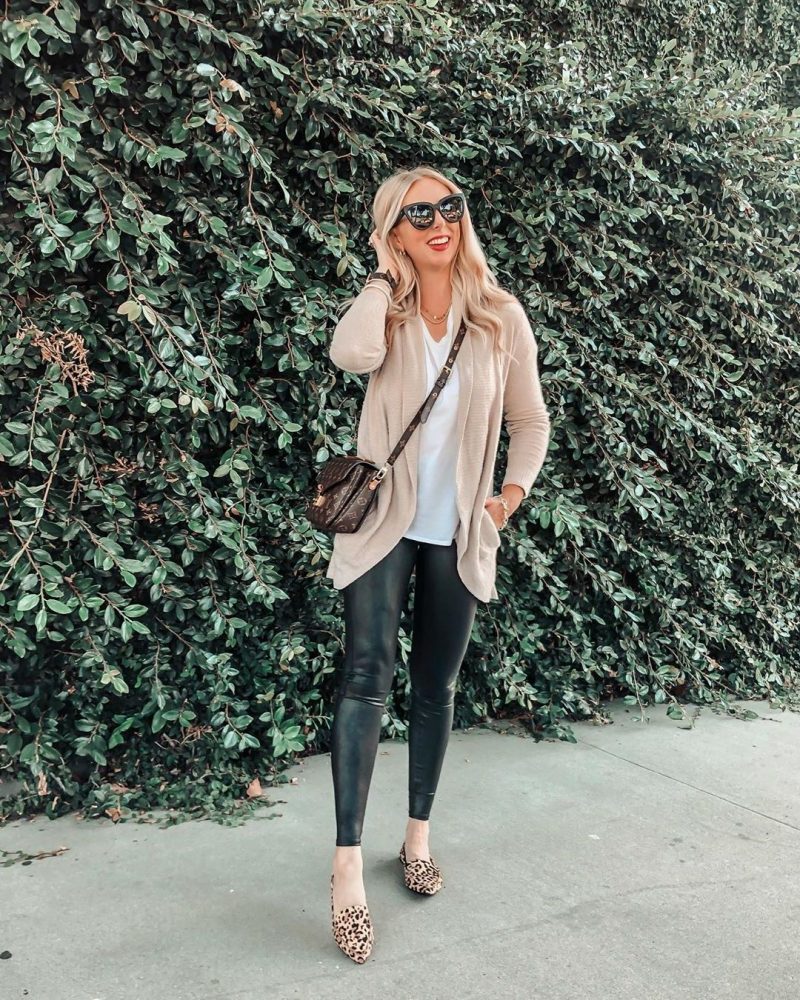 Buy Similar Here
An all in a black slim-fit outfit that features a black top, bicycle shorts is completed with lace-up leopard print shoes: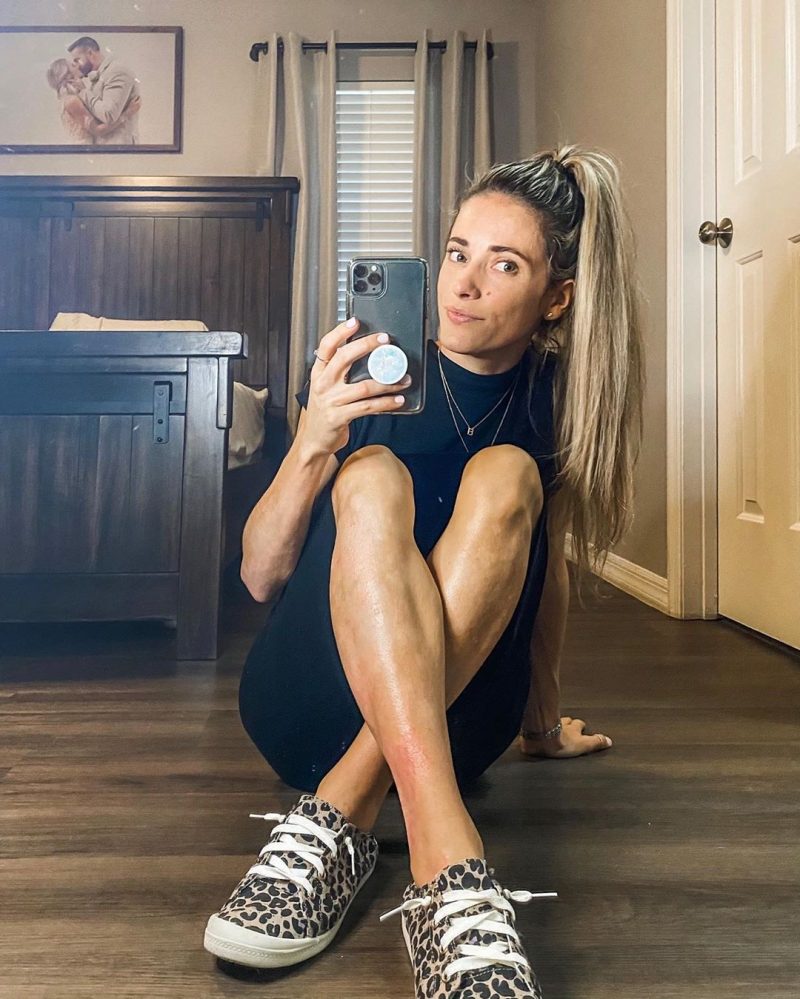 Buy Similar Here
Leopard print lips and the same color sneakers, a nice combo after all: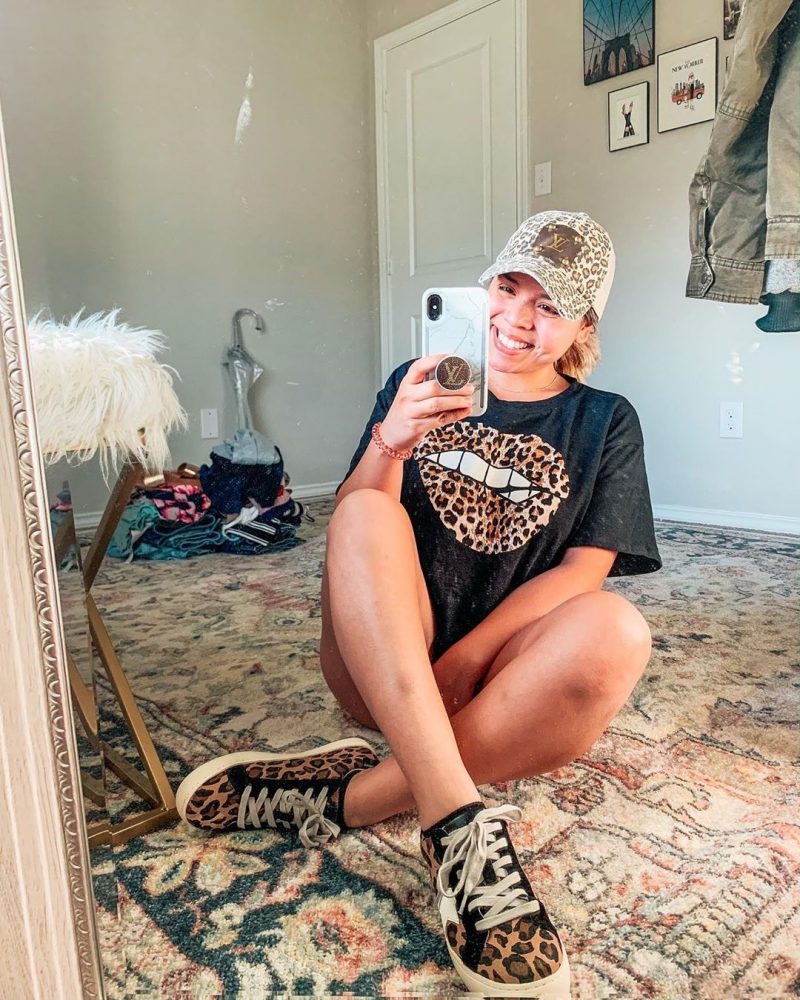 Buy Similar Here
A khaki sleeveless top is tucked in front-buttoned midi brown leather skirt: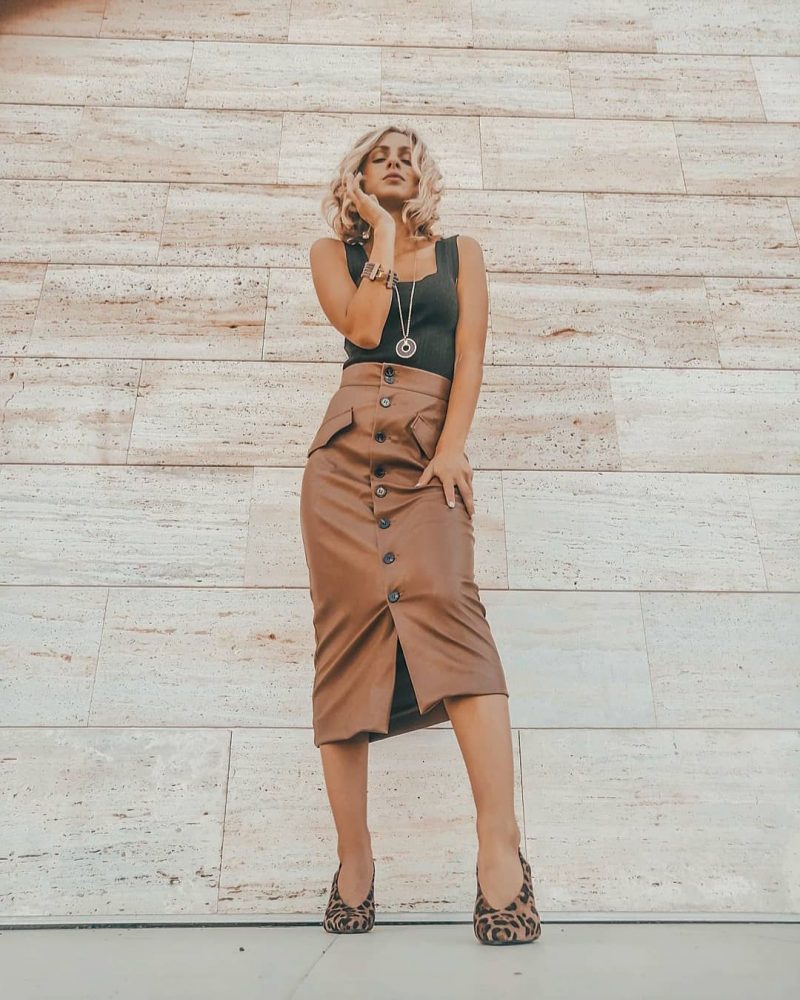 Buy Similar Here
A ribbed knit cream-beige sweater is half-tucked in ripped denim shorts and slip-on sneakers in leo print: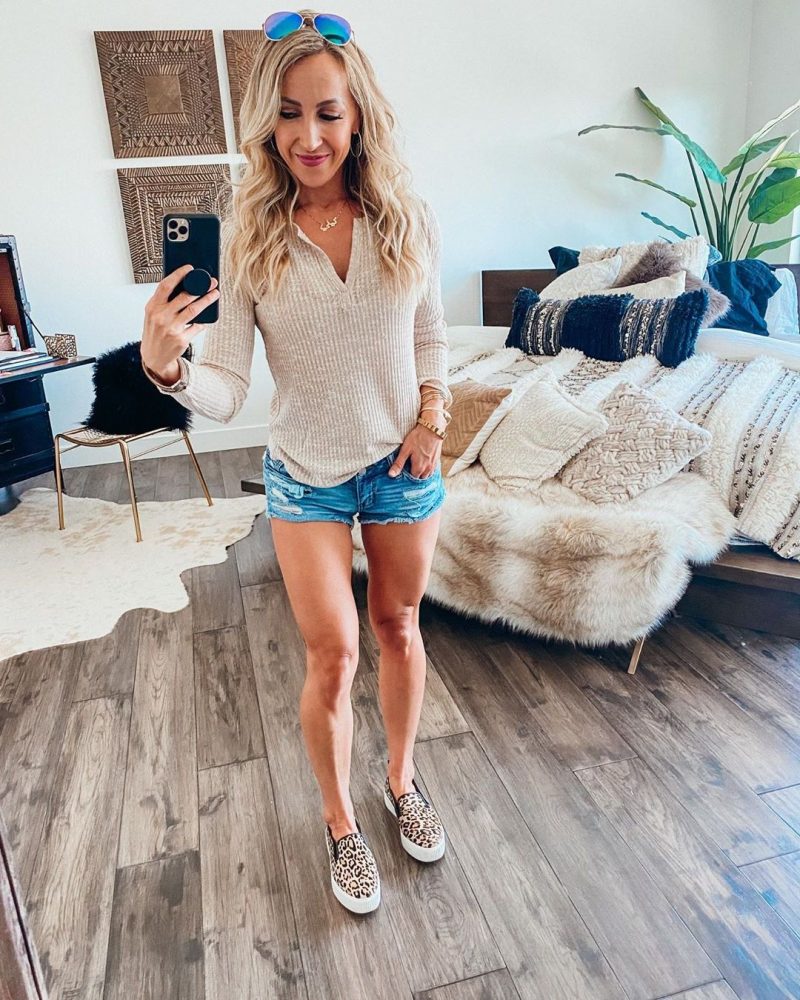 Buy Similar Here
Have fun by wearing a totally red monochrome outfit idea consisting of a blazer, crop top and slim pants completed with backless loafers in leopard print: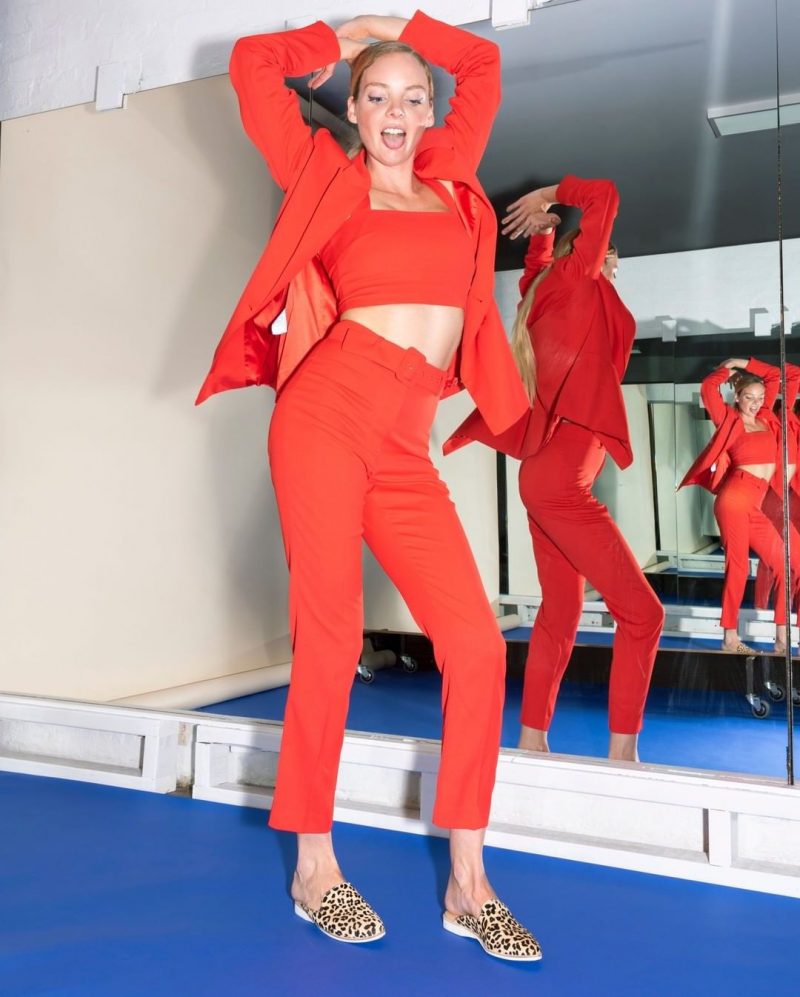 Buy Similar Here
A cute white printed T-shirt is teamed with grey leggings and leopard print runners: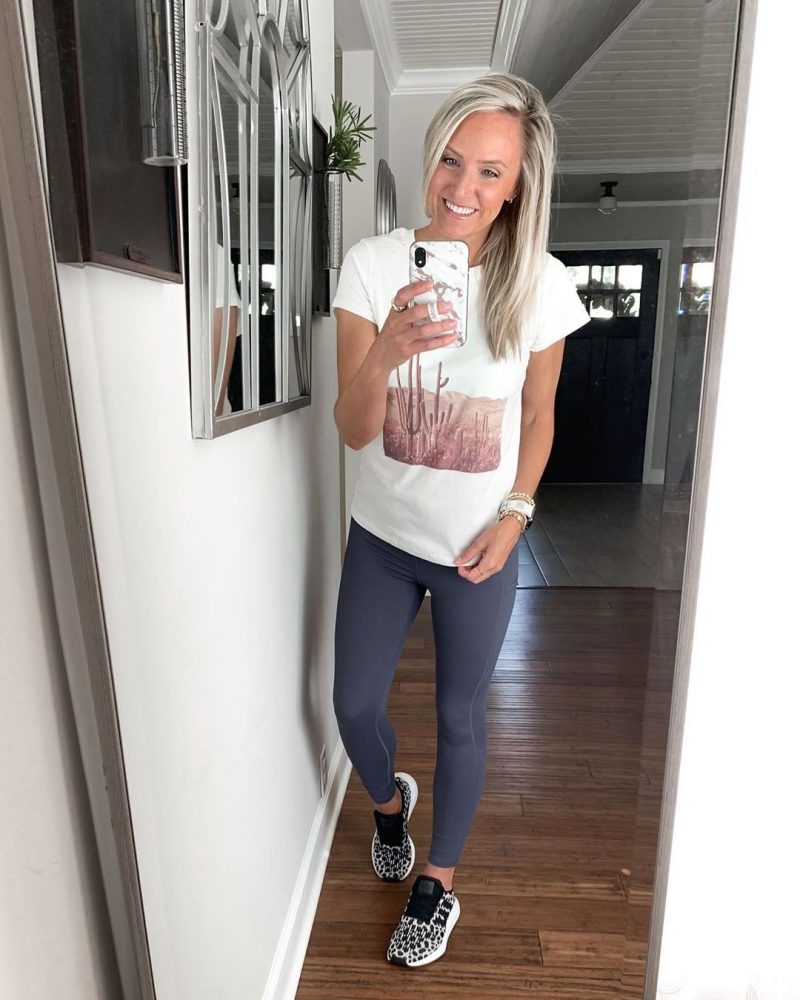 Buy Similar Here
A black relaxed-fit shirt is tucked in dark-khaki cargo mini skirt completed with leopard print sneakers: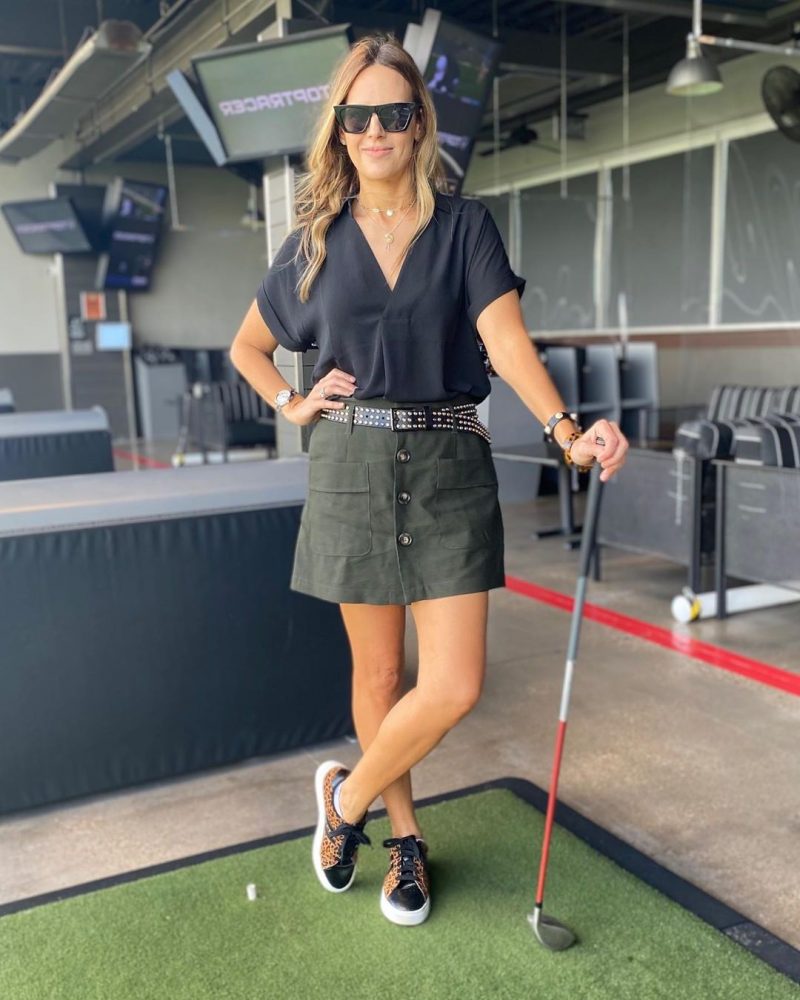 Buy Similar Here
We see a rich red sleeveless top looks damn hot teamed with a denim black mini skirt and leopard pumps: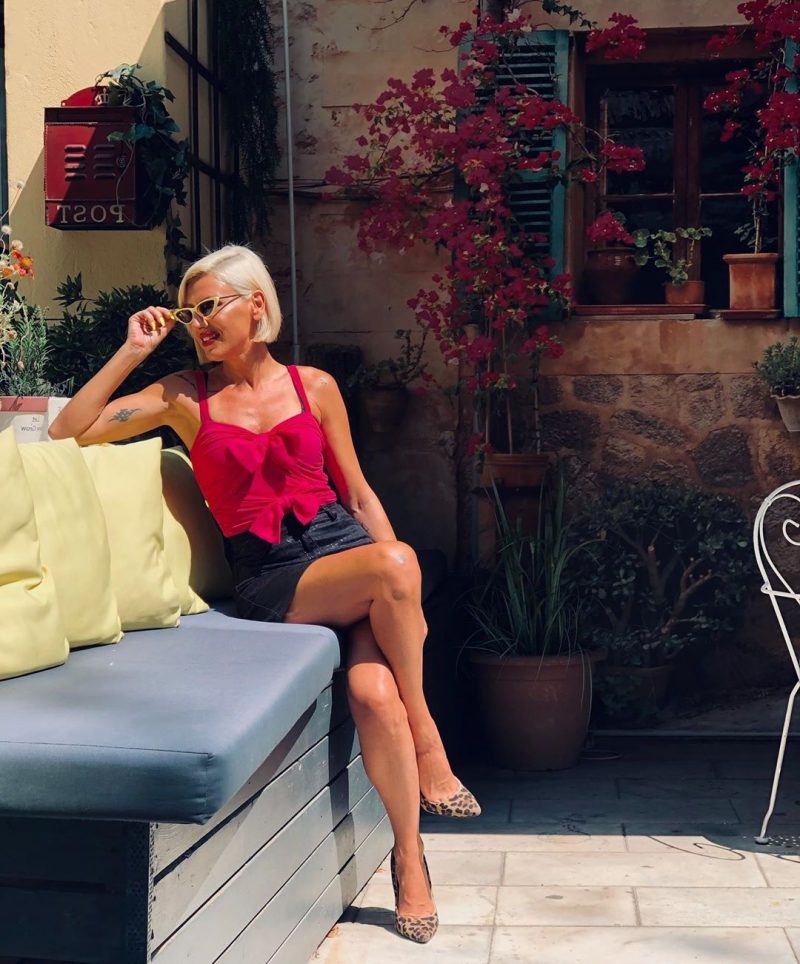 Buy Similar Here
Classy leopard print pumps are worn with a bright pink top updated with puffy sleeves is paired with slim pants in black: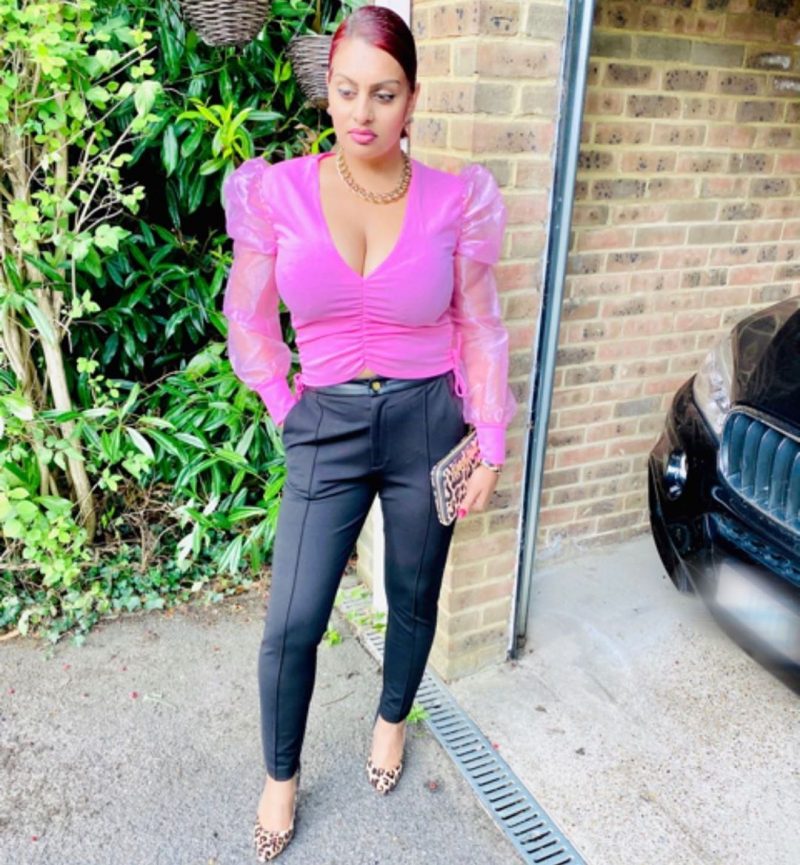 Buy Similar Here
An all in black OOTD consisting of a short-sleeve top, black leather leggings and leopard print ankle boots:
Buy Similar Here