We are here to talk about OTK aka Over the knee boots and you better see the full article, as I am about to show you some of the best street style ideas you can easily implement in your everyday life.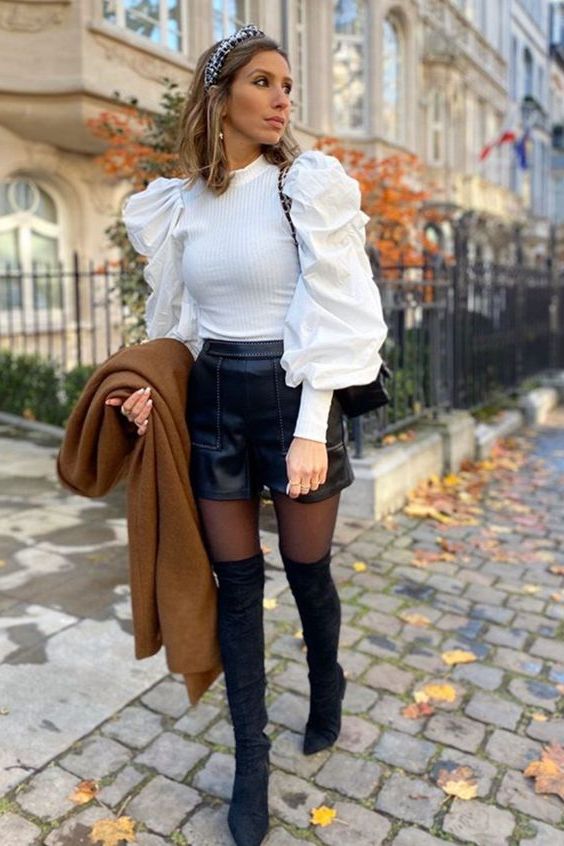 Buy Similar Here
A perfect look for office wear. We see a puffy blouse in white paired with black leather shorts, tights and suede black otk boots. Complete the look by adding a camel coat.
The over-the-knee-boots-trend is nothing new, but it seems like we are having a comeback that is full of inspiring ideas on how to wear OTK boots for work, for night-outs, casual weekends and going outs. Designers have fully covered us this year. We see thigh-highs everywhere around.
This boot is exactly what we need for this Fall. I've got some cool street style inspiration for women of different ages. You gonna be wowed to see super thigh-high boots, some classics, very luxe and our beloved and sexy designs that we can cooperate with lots of chic ensembles.
I say, forget about pants and jeans, this time is all about our legs. This season we see a comeback of leather and suede OTK boots.
No matter which ones you choose, with heels, wedges or flat OTK boots, they all look amazing! Just imagine yourself wearing thigh-high boots with leather leggings look with skirts, dresses, long shirts, long vests, long sweaters, long tops of all sorts.
Wesee brown leather boots worn with a khaki skirt, grey pullover and an oversized navy blazer: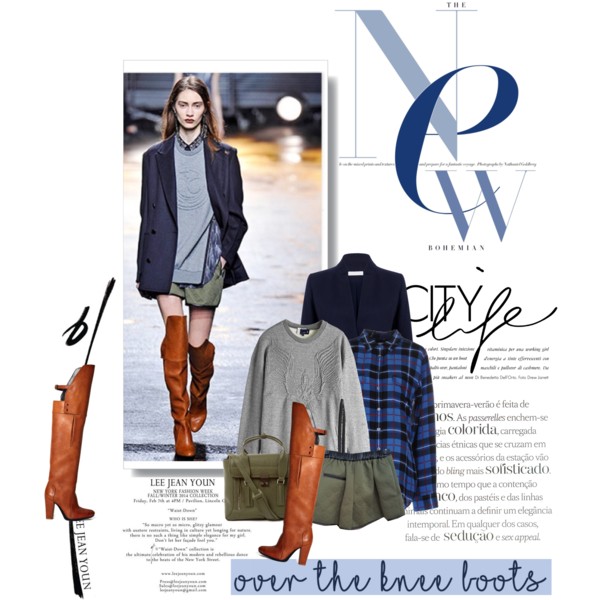 Buy Similar Here
An evening black lace dress looks gorgeous styled with fringed OTK boots: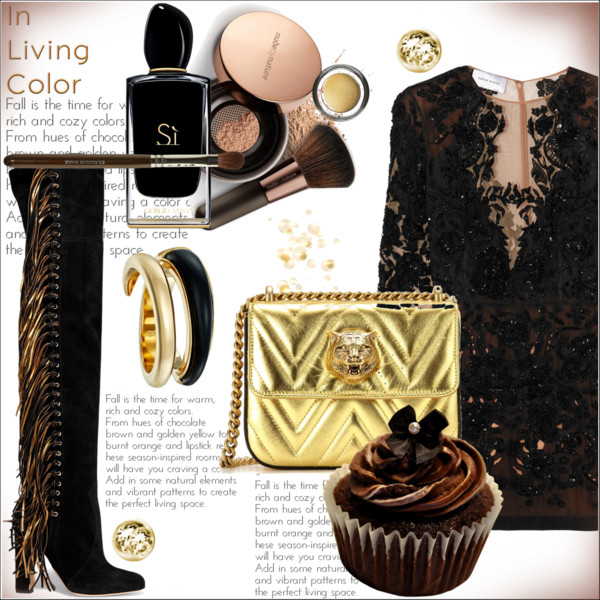 Buy Similar Here
If you are a pregnant lady, how about wearing a black turtleneck dress paired with suede orange over the knee boots, complete this style by adding aviator sunglasses: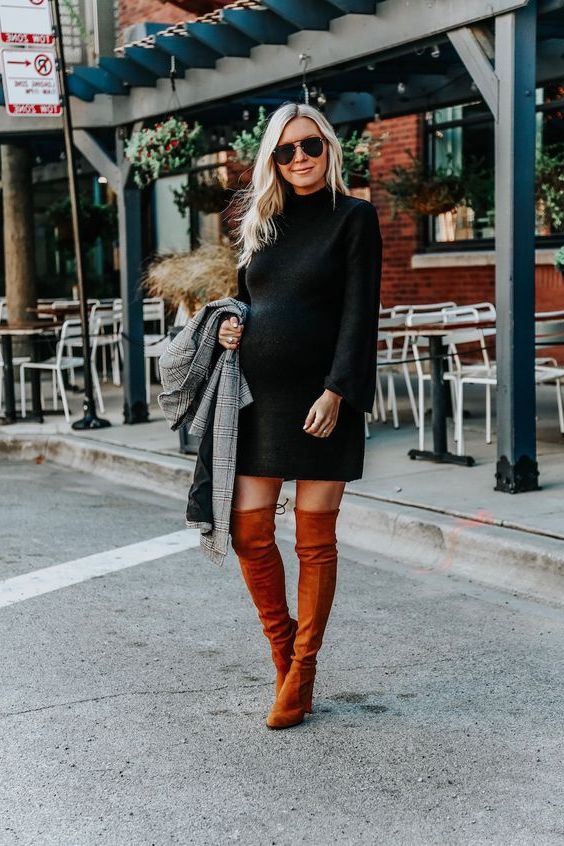 Buy Similar Here
We see a relaxed syle sweater in beige tucked in skinny jeans completed with grey suede OTK boots: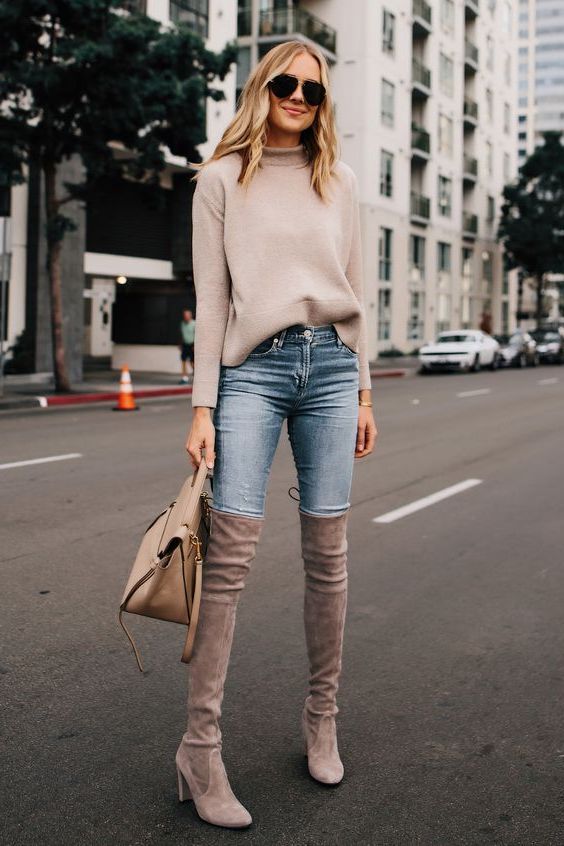 Buy Similar Here
Another pregnant woman style, we see a cable knit sweater paired with black leggings and beige-grey suede boots: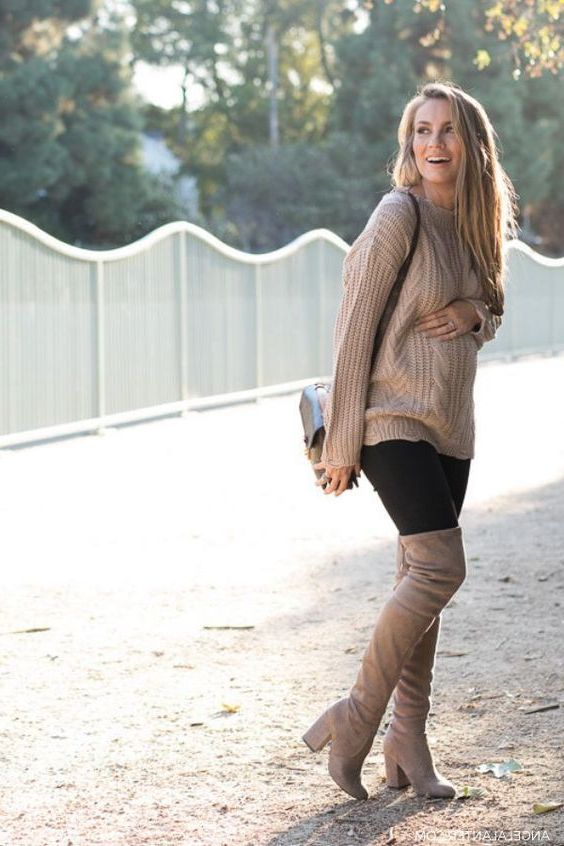 Buy Similar Here
All in black! Go for a black sweater dress and black suede boots: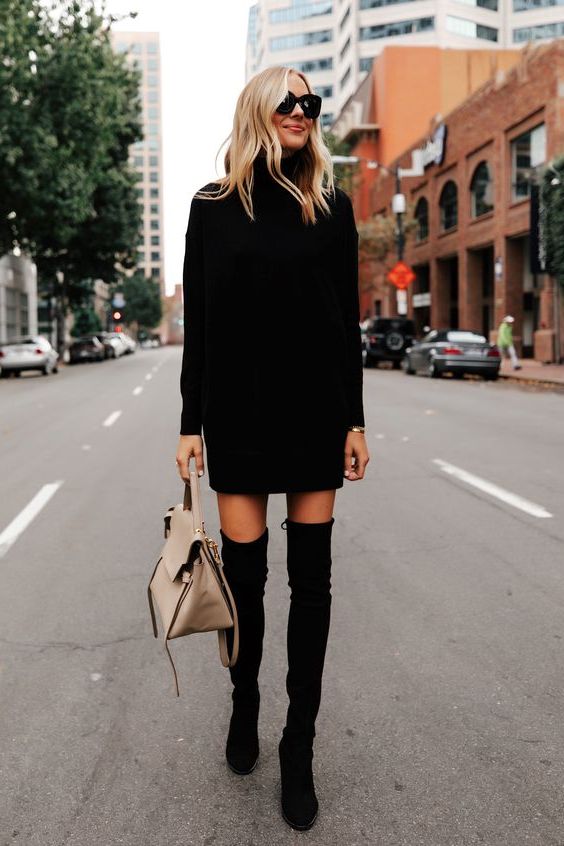 Buy Similar Here
In love with this all in black look! We see a black hat, black blazer and black shorts completed with black leather otk boots: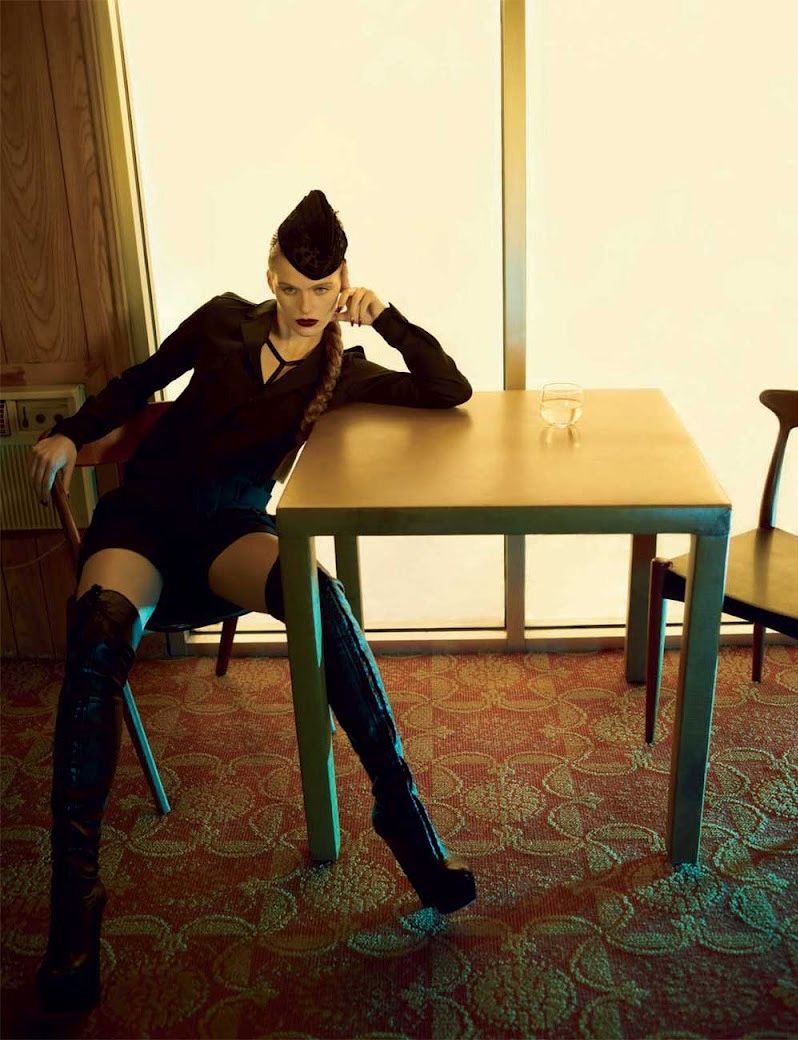 Buy Similar Here
Tight OTK boots in black leather look sexy styled with a bodycon dress :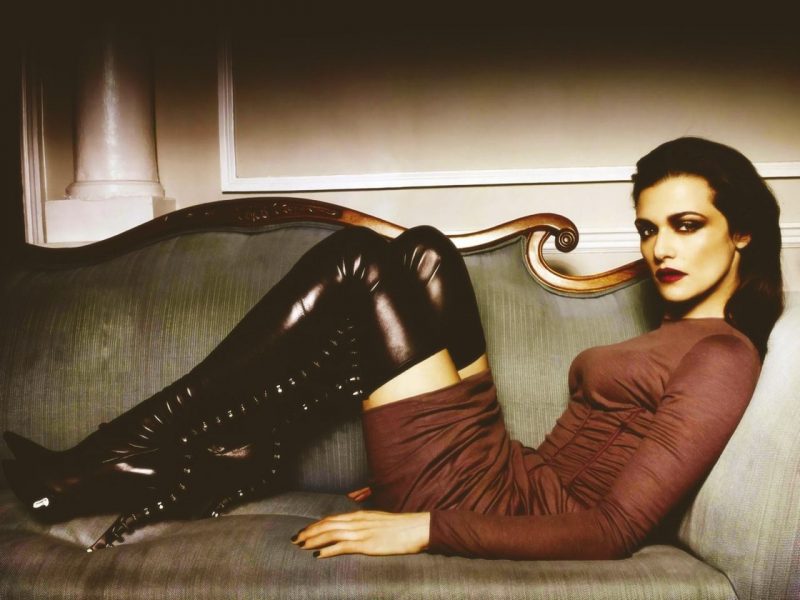 Buy Similar Here
An oversized wool coat in beige-grey is paired with patent black leather OTK boots, a perfect mix of styles: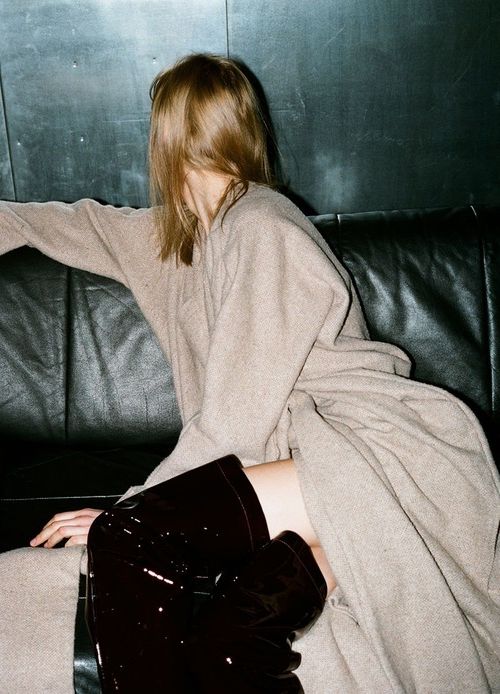 Buy Similar Here
We see a basic V-neck sweater in white tucked in black skinny jeans completed with camel thigh-highs:
Buy Similar Here
A beige wool coat is draped over a ribbed knit roll-neck sweater tucked in a black mini skirt completed with black tights and suede thigh-high boots in black: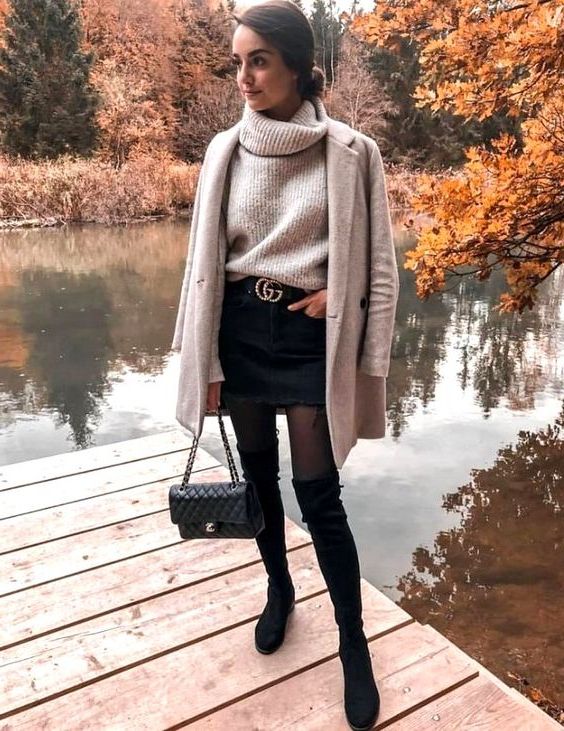 Buy Similar Here
A denim long-sleeve shirtdress is teamed with mustard OTK boots: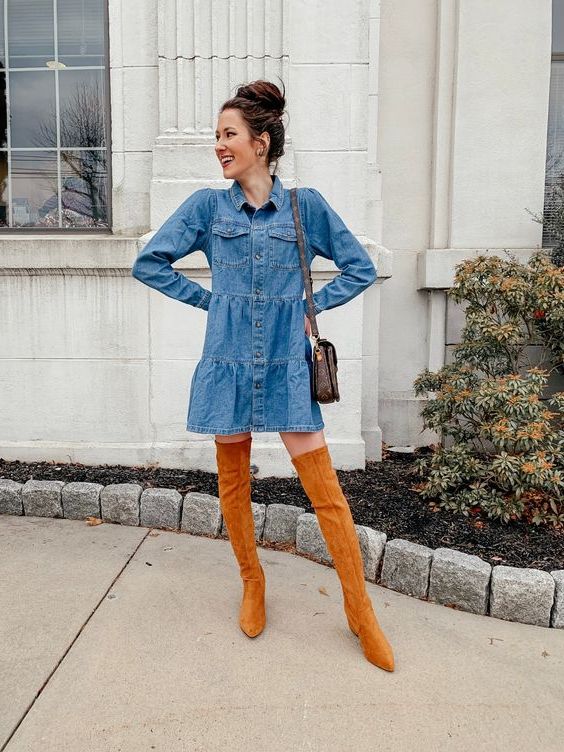 Buy Similar Here
A cool jersey T-dress in black with floral print is styled with black leather OTK boots: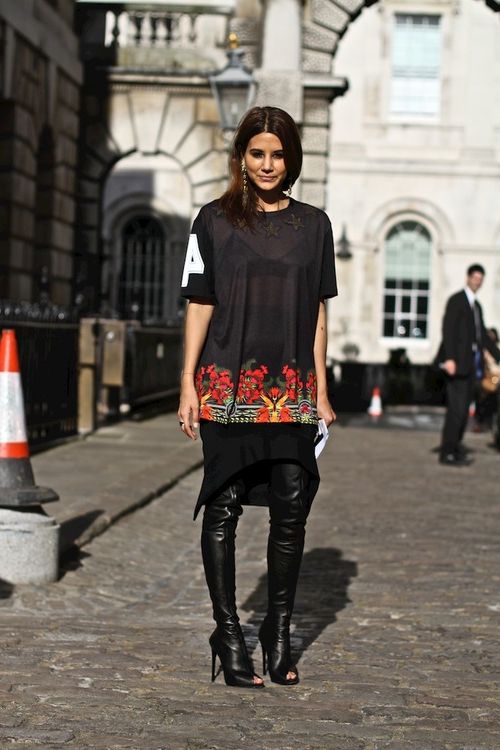 Buy Similar Here
A double-breasted blazer in black is worn as a dress completed with leather OTK boots and a black leather belt, black on black: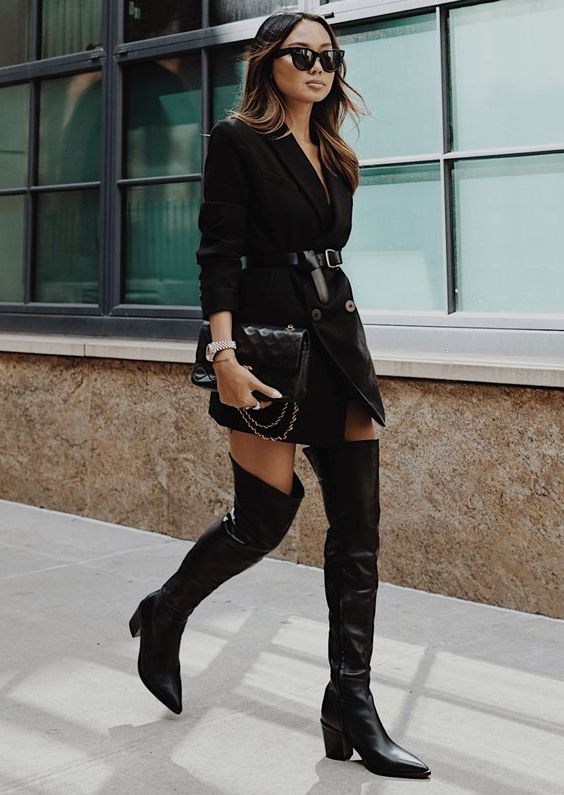 Buy Similar Here
Howe about making military-style sexy again: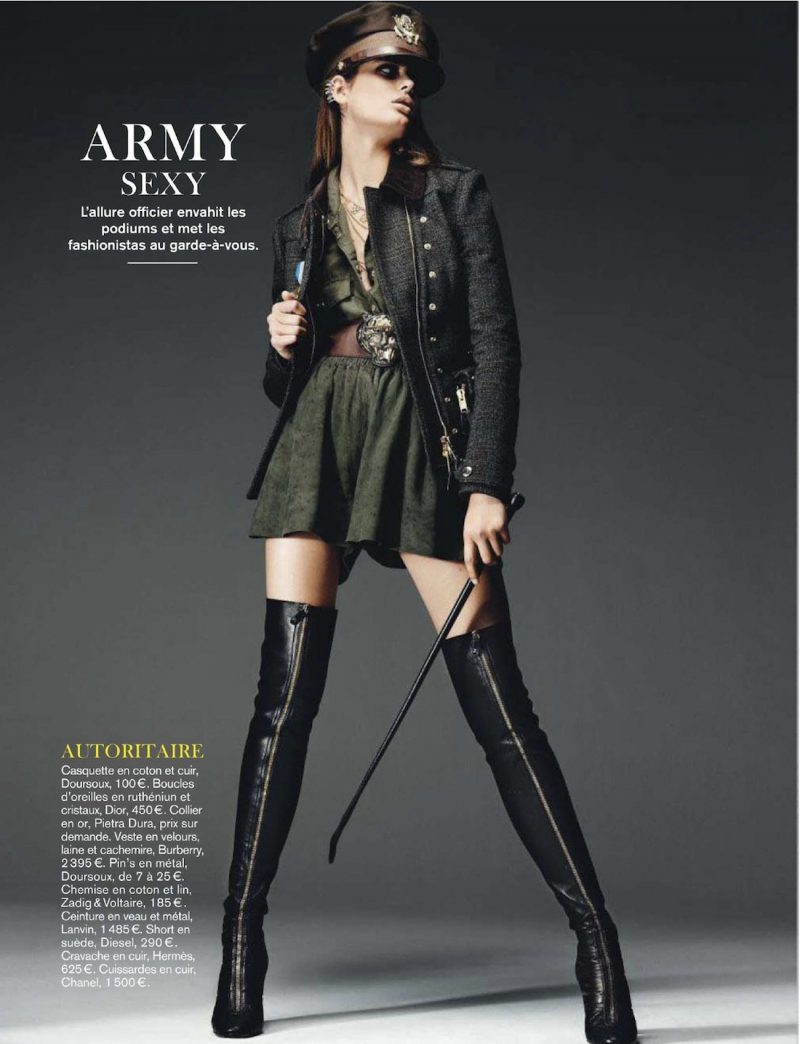 Buy Similar Here
In love with this all in black look: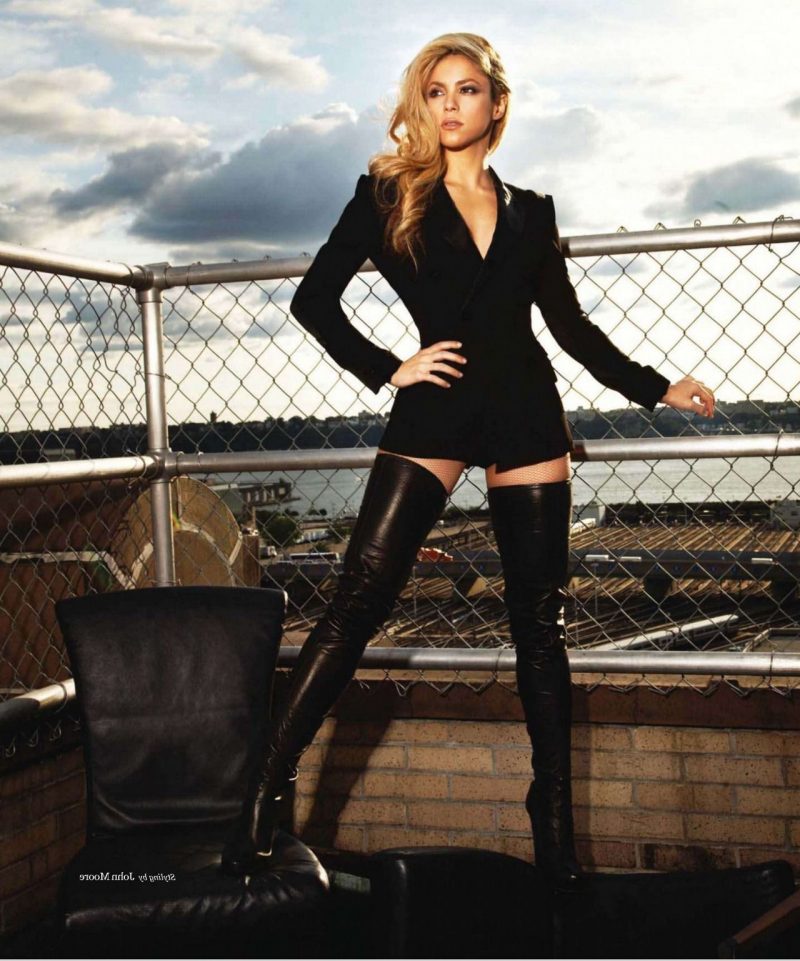 Buy Similar Here
A black leather bomber looks awesome with a t-dress in black and suede black OTK boots: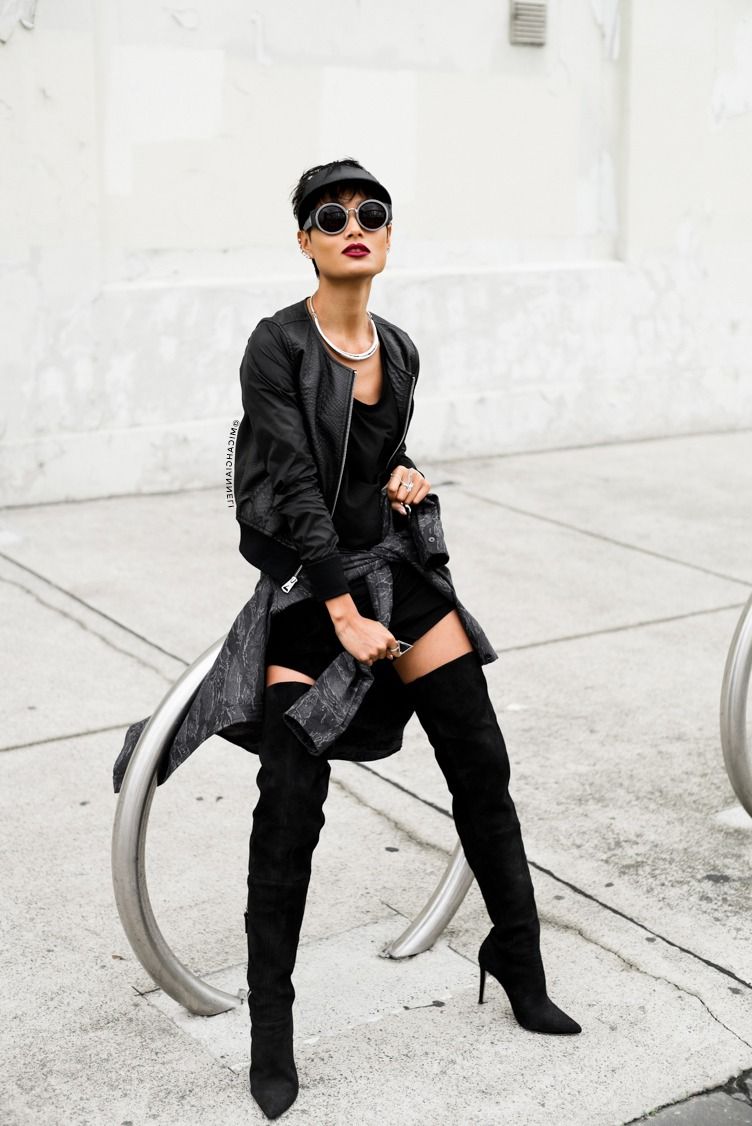 Buy Similar Here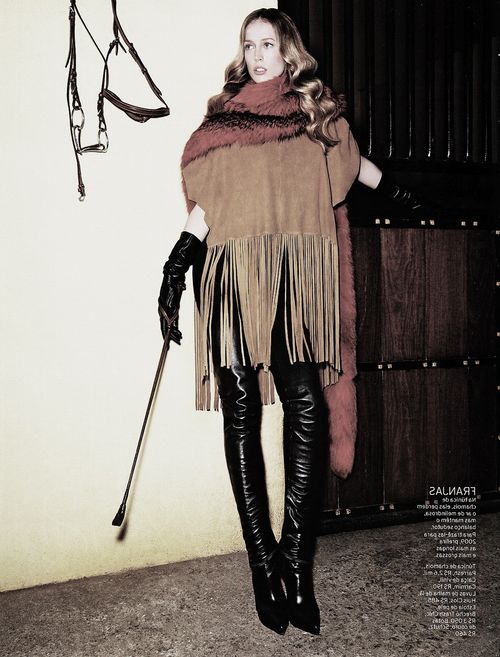 Buy Similar Here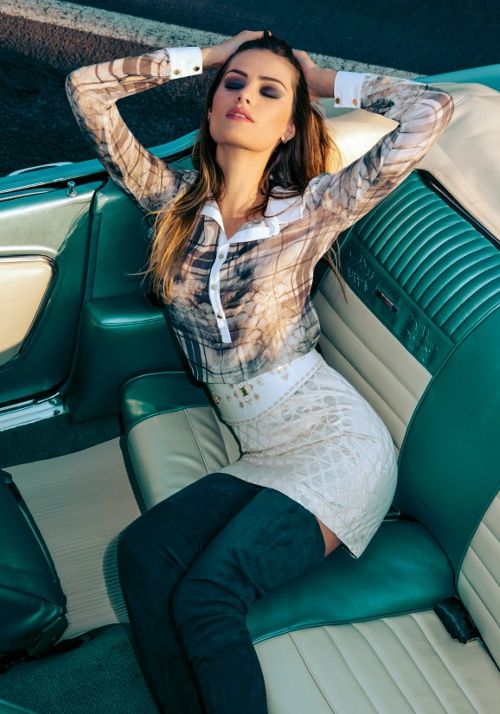 Buy Similar Here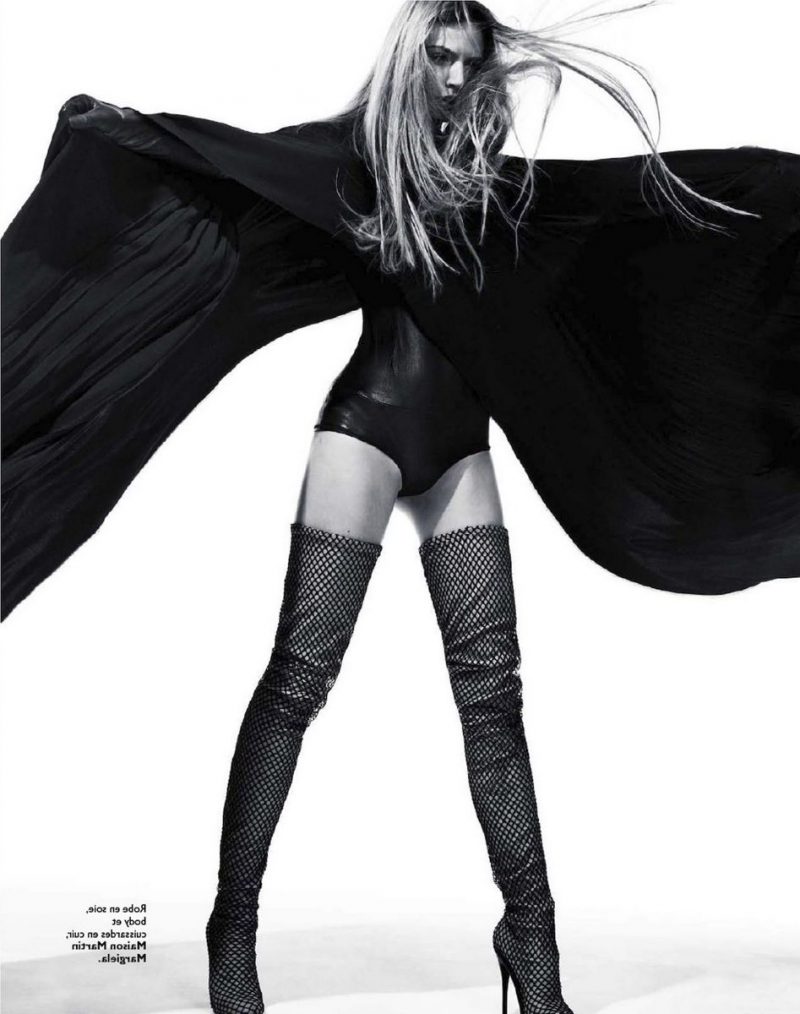 Buy Similar Here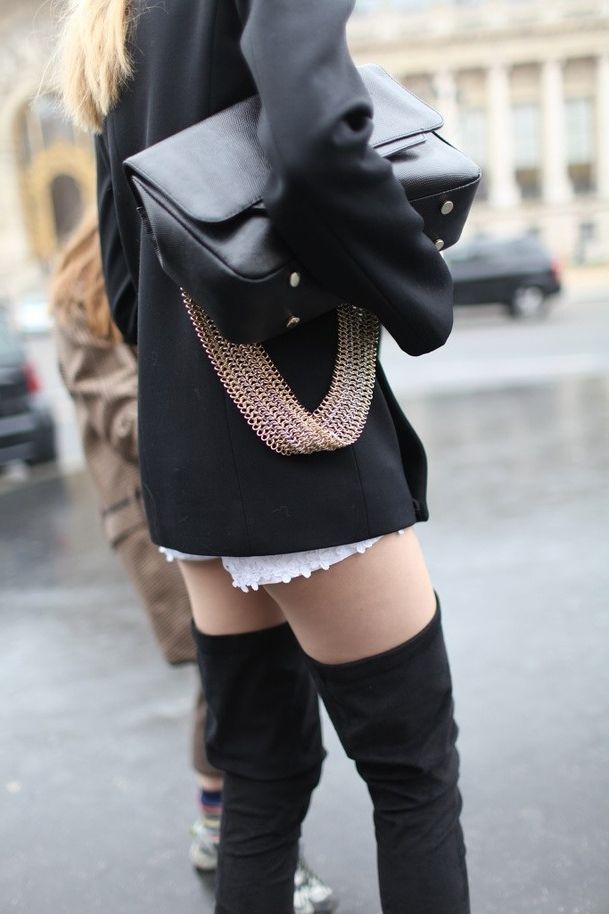 Buy Similar Here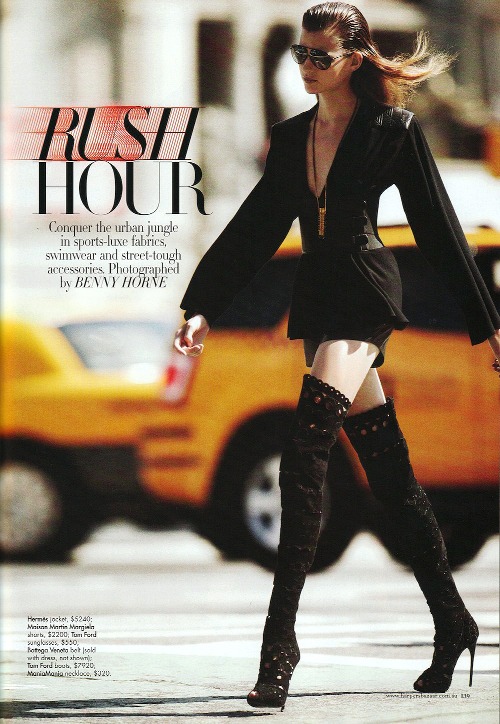 Buy Similar Here
How many likes for this camo print long puffy park? Style it with a rock band tee in black, black denim shorts, and OTK boots in black leather: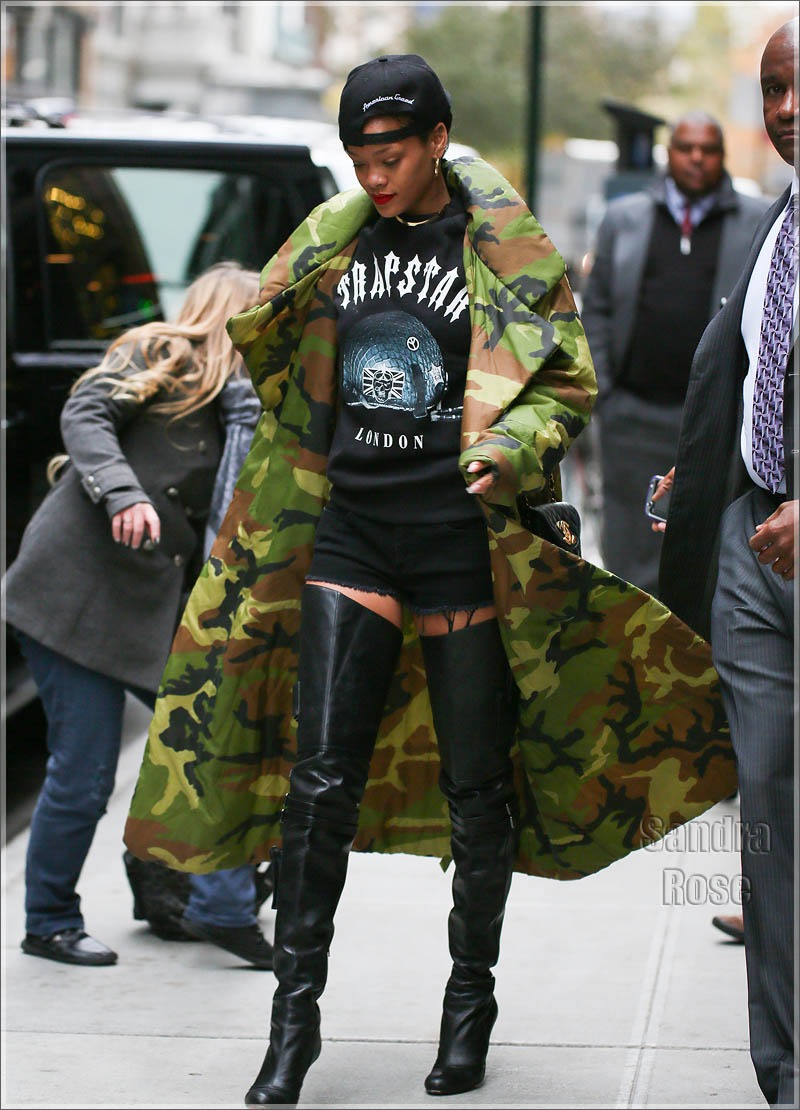 Buy Similar Here
A simple light grey top is styled with blue skinny jeans and black suede otk boots, complete the look by adding a tartan shiret tied around the waist: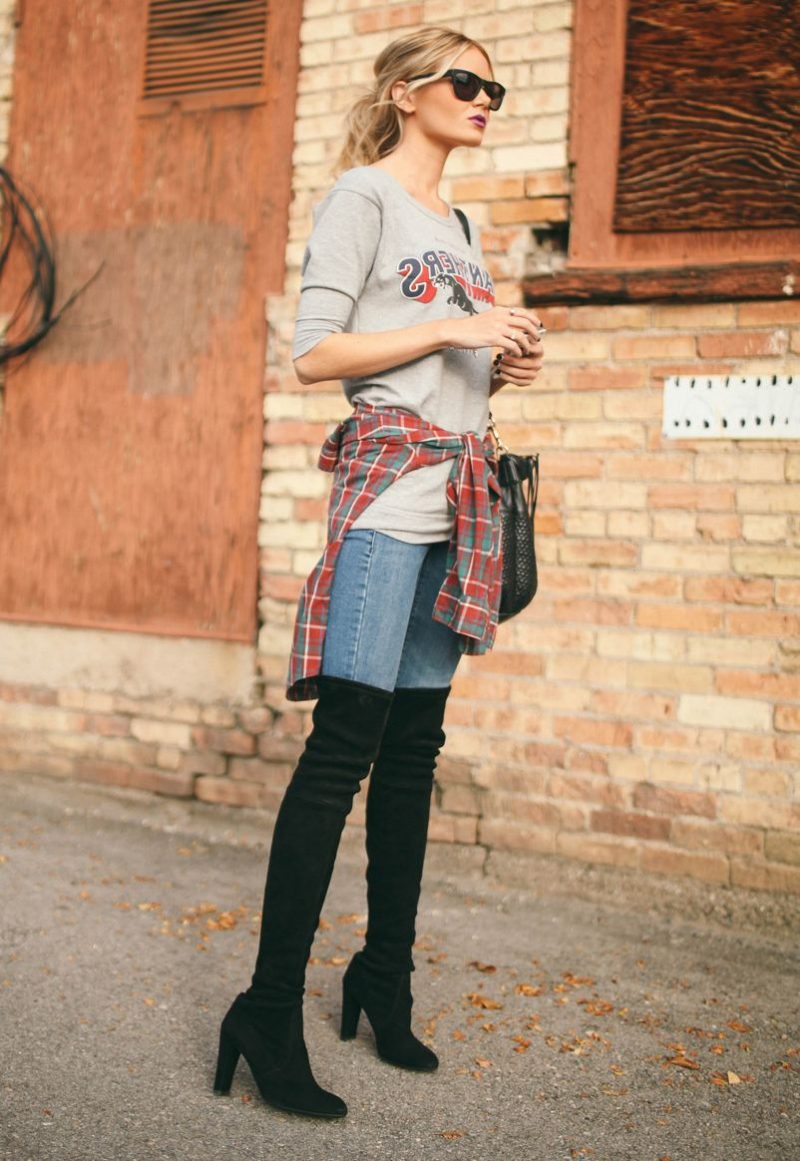 Buy Similar Here
A color-blocking poncho in wool is paired with tweed shorts and suede otk boots in black: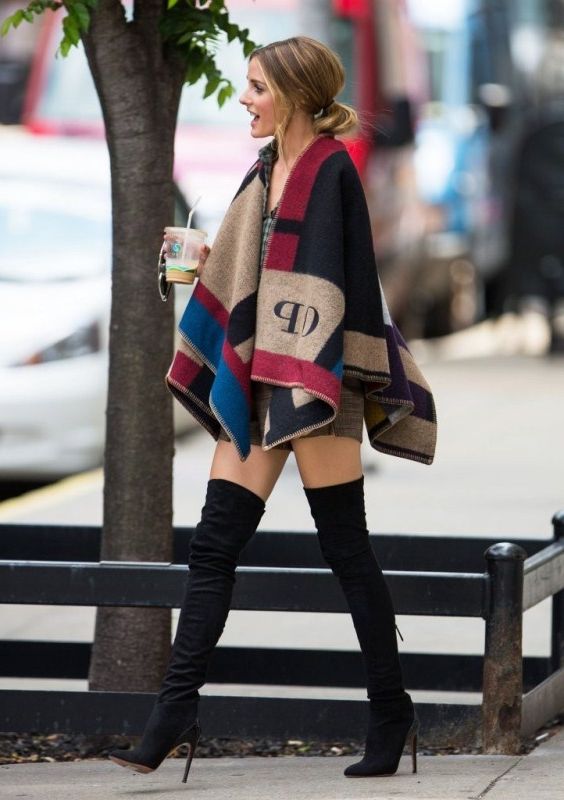 Buy Similar Here
All in leather! We see a black leather top with cotton sleeves tucked in a black leather midi skirt with a front high slit combined with peep-toe otk boots: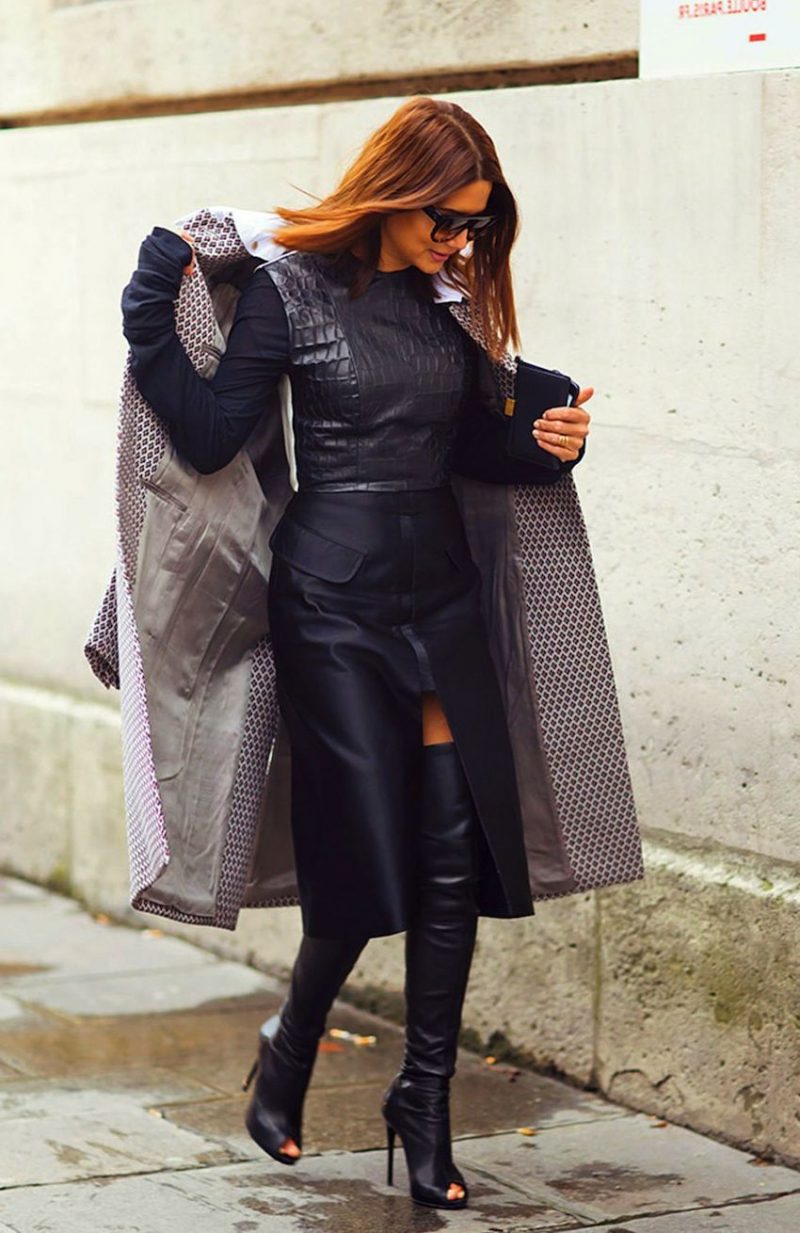 Buy Similar Here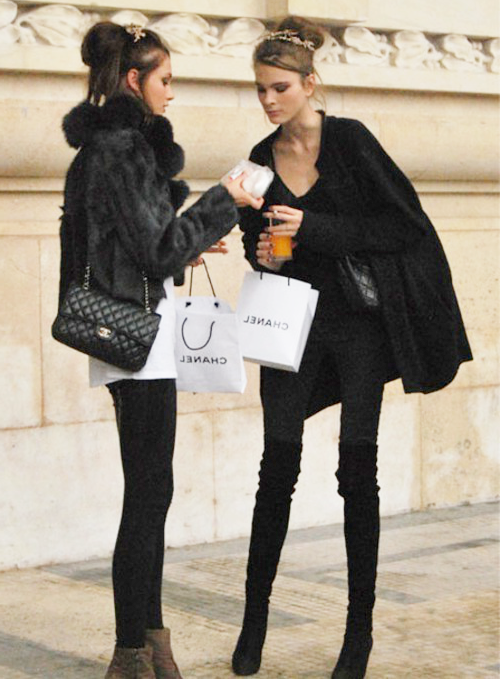 Buy Similar Here
Have fun with an orange sweater with white stripes tucked in blue denim cut-offs completed with sexy black leather otk boots: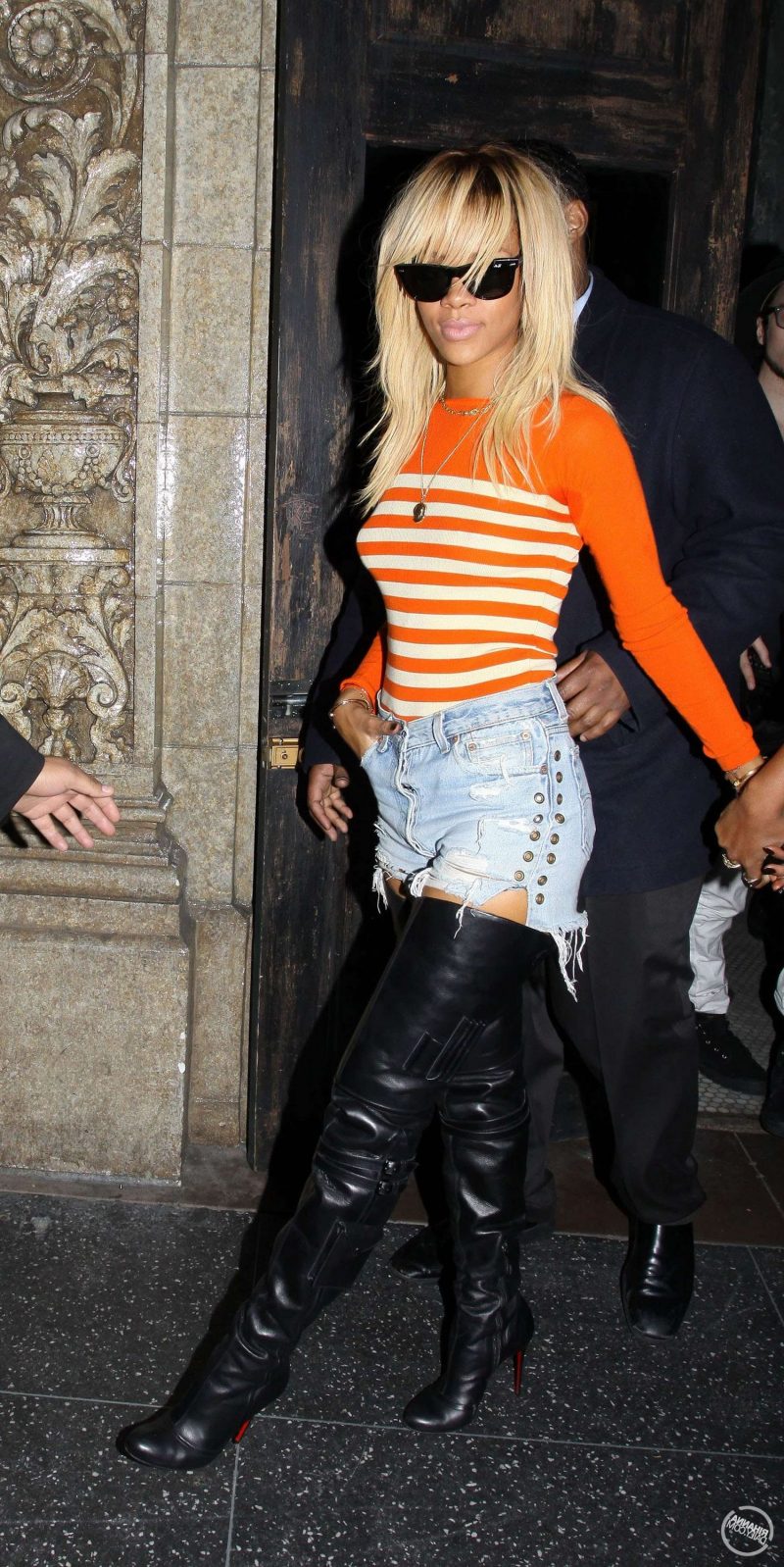 Buy Similar Here
A white long-sleeve top is tucked in a black wrap mini skirt completed with black leather otk boots: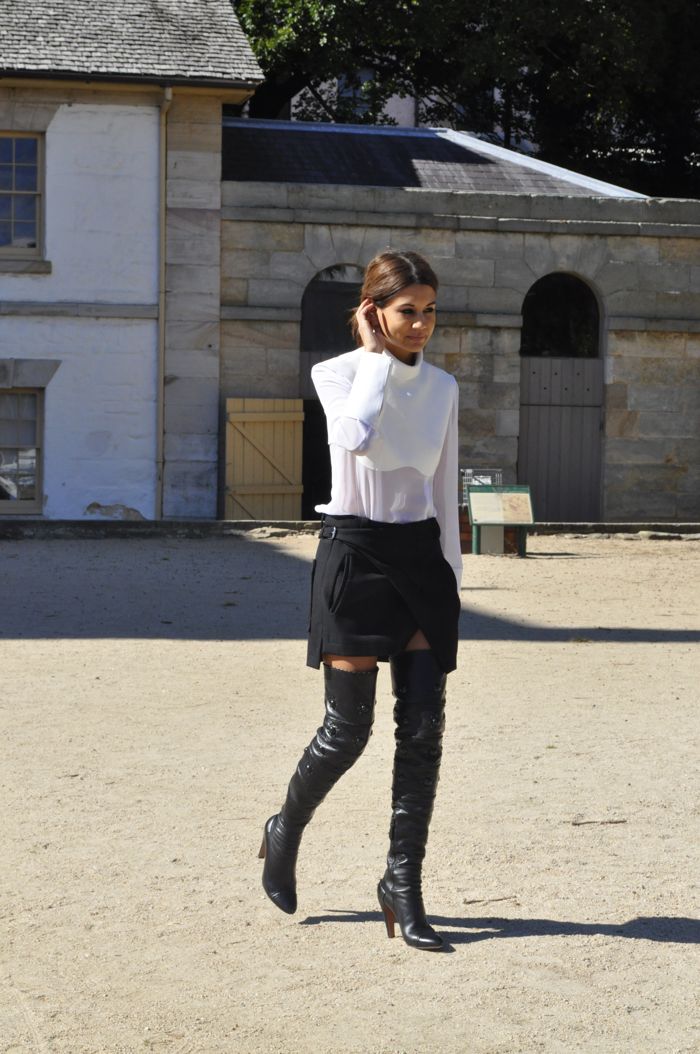 Buy Similar Here
A smart-casual style is black! Go for a blazer, layer it over a black blouse tucked in blue skinny jeans that are tucked in black suede otk boots, love the aviator sunglasses: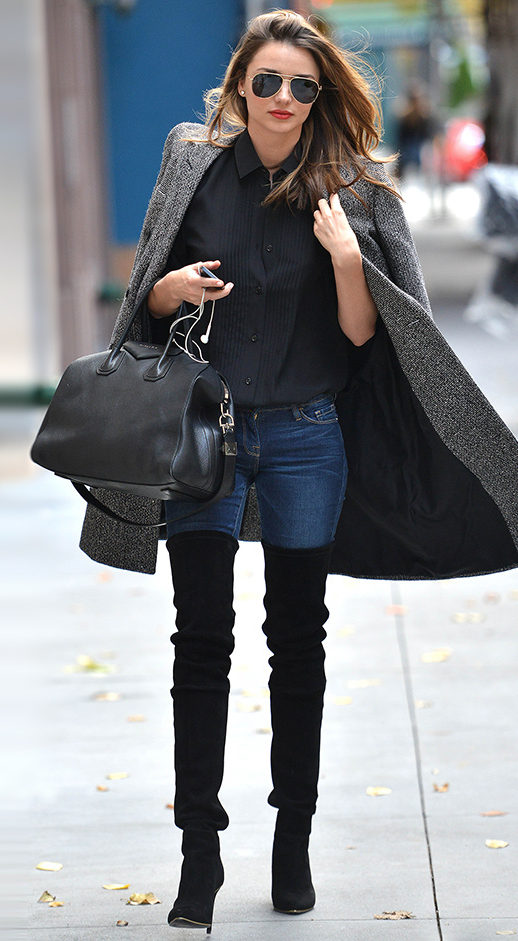 Buy Similar Here
Black and white is always a perfect match! Go for a white blouse and team it with a wrap black skirt and black leather peept-toe over the knee boots: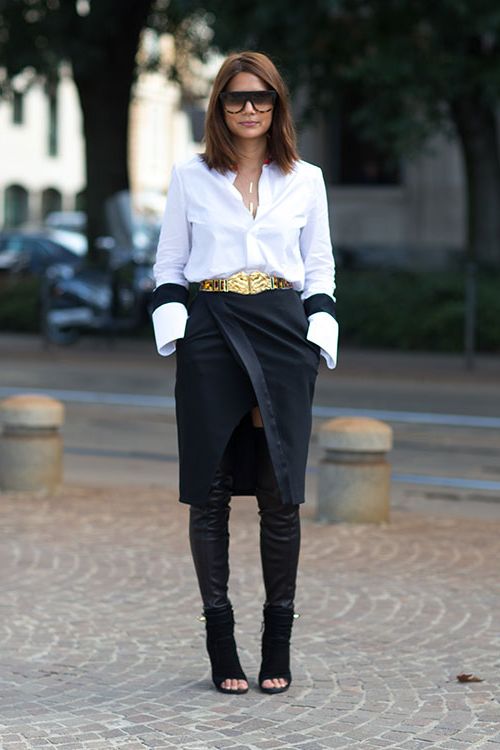 Buy Similar Here
A belted big fur coat is paired with black leather otk boots: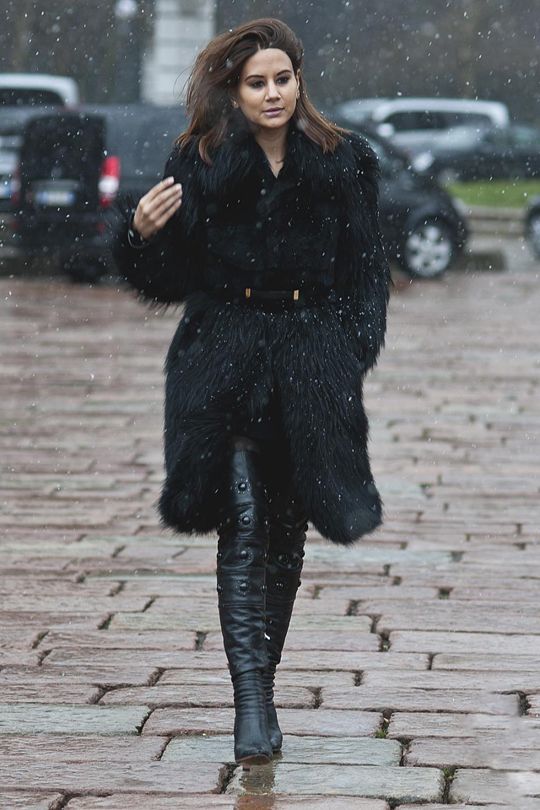 Buy Similar Here
A printed blazer can be worn as a dress combined with a mini black dress and black leather thigh-high boots: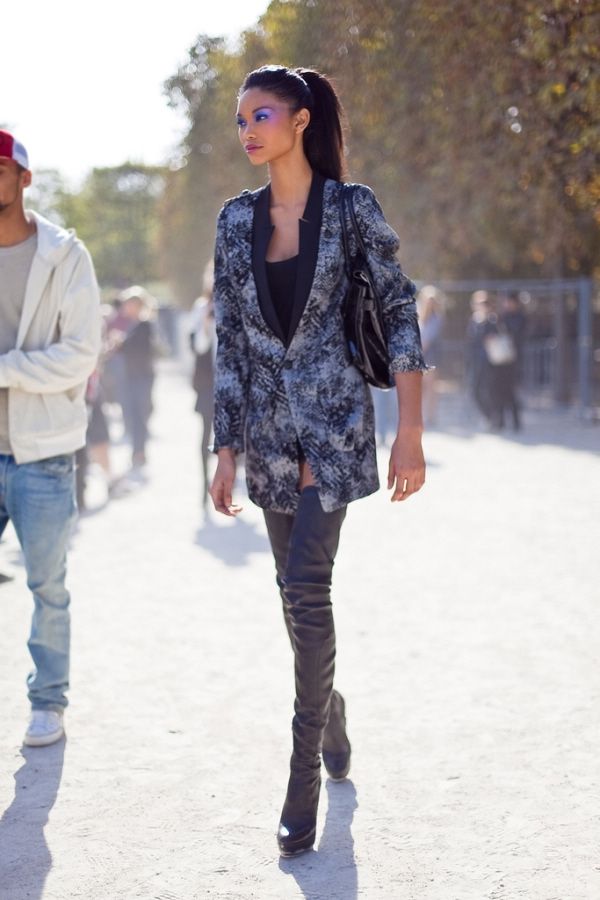 Buy Similar Here
A turtleneck sweater-dress with long sleeves in black-white print is combined with suede OTK boots in mustard-camel: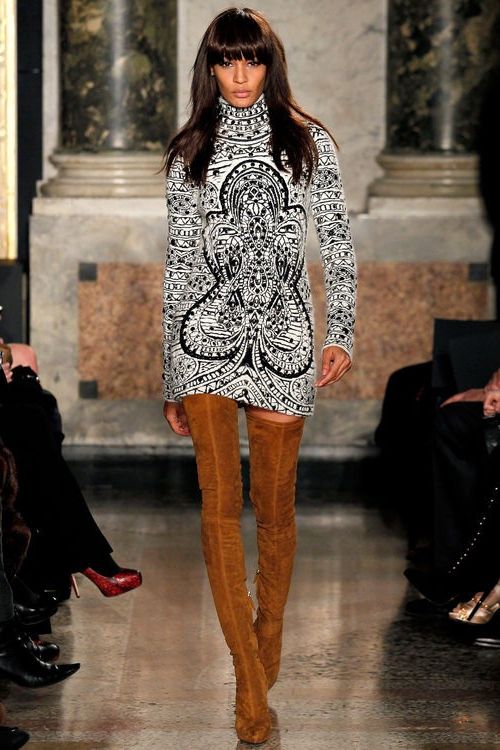 Buy Similar Here
A fringed sleeveless black dress is cinched at the waist with a black leather belt and completed with dark red leather gloves and black leather over the knee boots: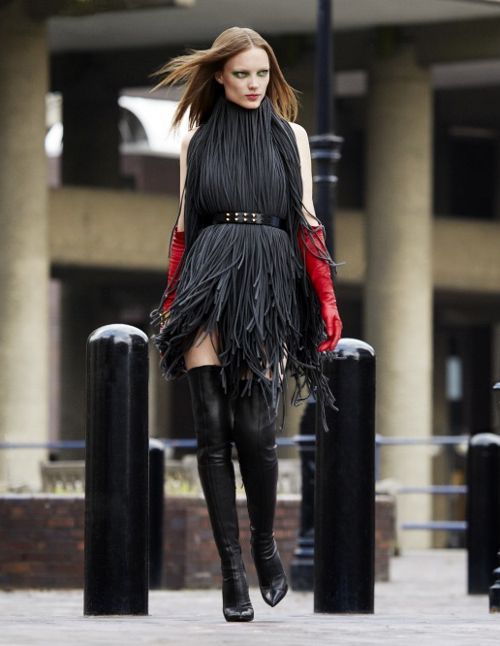 Buy Similar Here
How about wearing a black coat with a fur collar styled with a mini skirt and suede otk boots: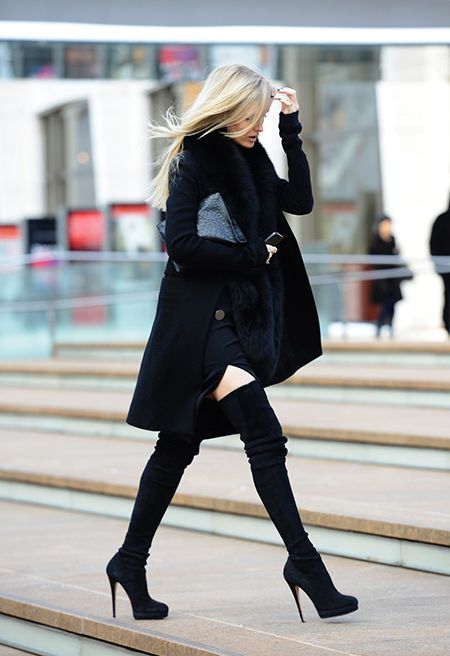 Buy Similar Here
Another sassy black look with a wide-brim hat, blazer and otk boots: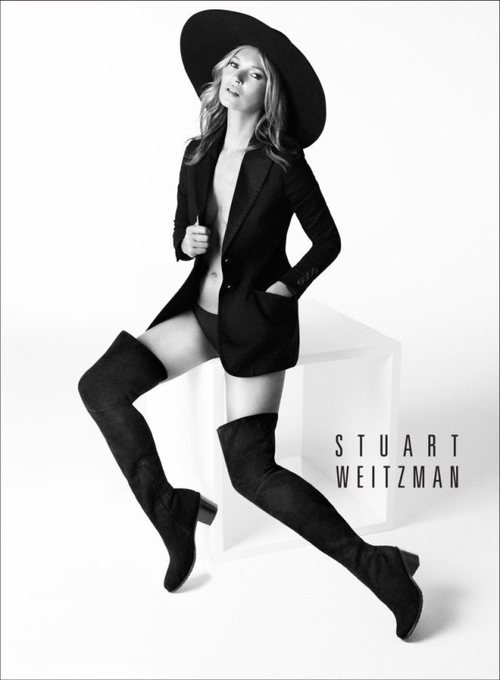 Buy Similar Here
Black leather heeled boots make a wow statement styled with a grey tee, black leather skirt and a pink coat: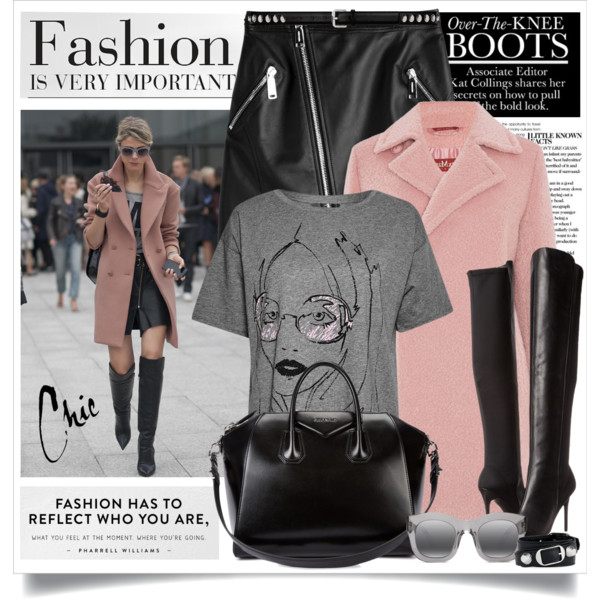 Buy Similar Here
Red velvet thigh high boots look stunning with that buttoned black skirt and a semi-sheer black blouse: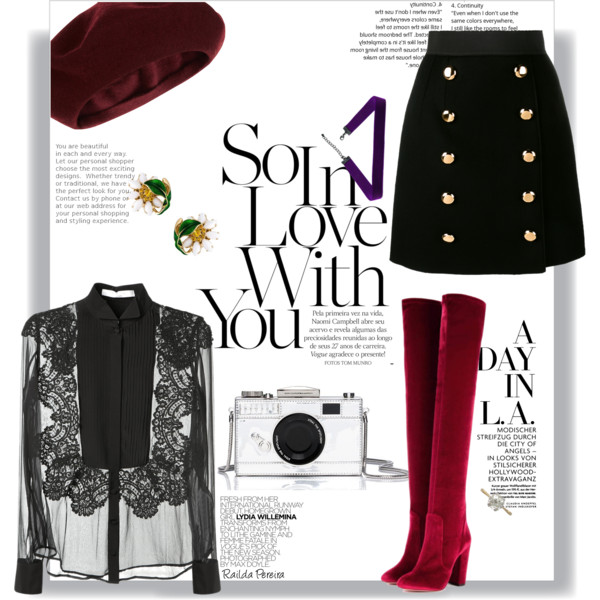 Buy Similar Here
A black biker jacket will be an ideal addition to this shift dress completed with black otk boots: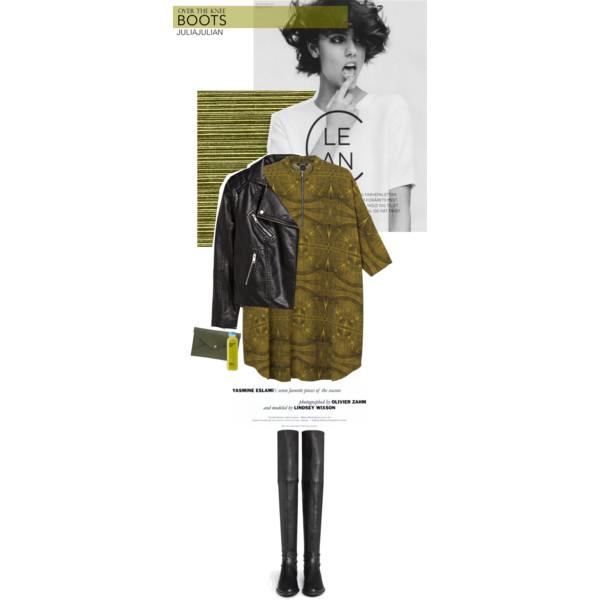 Buy Similar Here
We see cherry red leather otk boots with a camel ribbed-knit sweater dress and a cool poncho: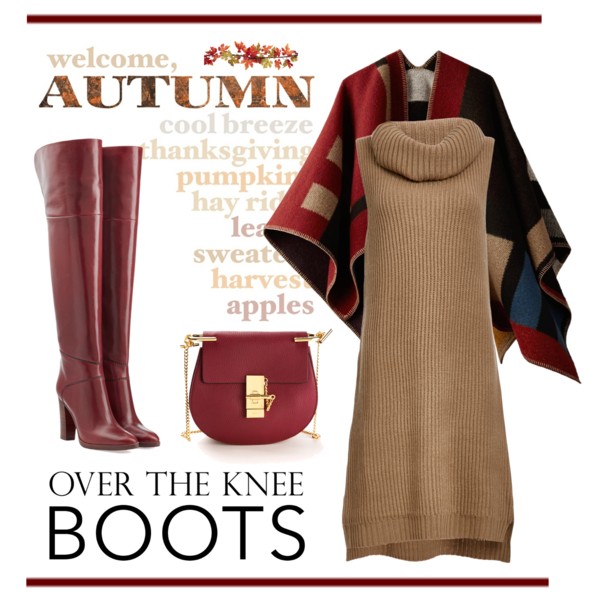 Buy Similar Here