If you want to look stylish, then you better know what sneakers are still in trend. Today I will show you my favorite sneaker styles you can still wear this year. It's no secret, everybody loves wearing kicks, they are ultra-versatile and can be styled with pretty much anything. In this collection are gathered my favorite designs that are not going anywhere this year.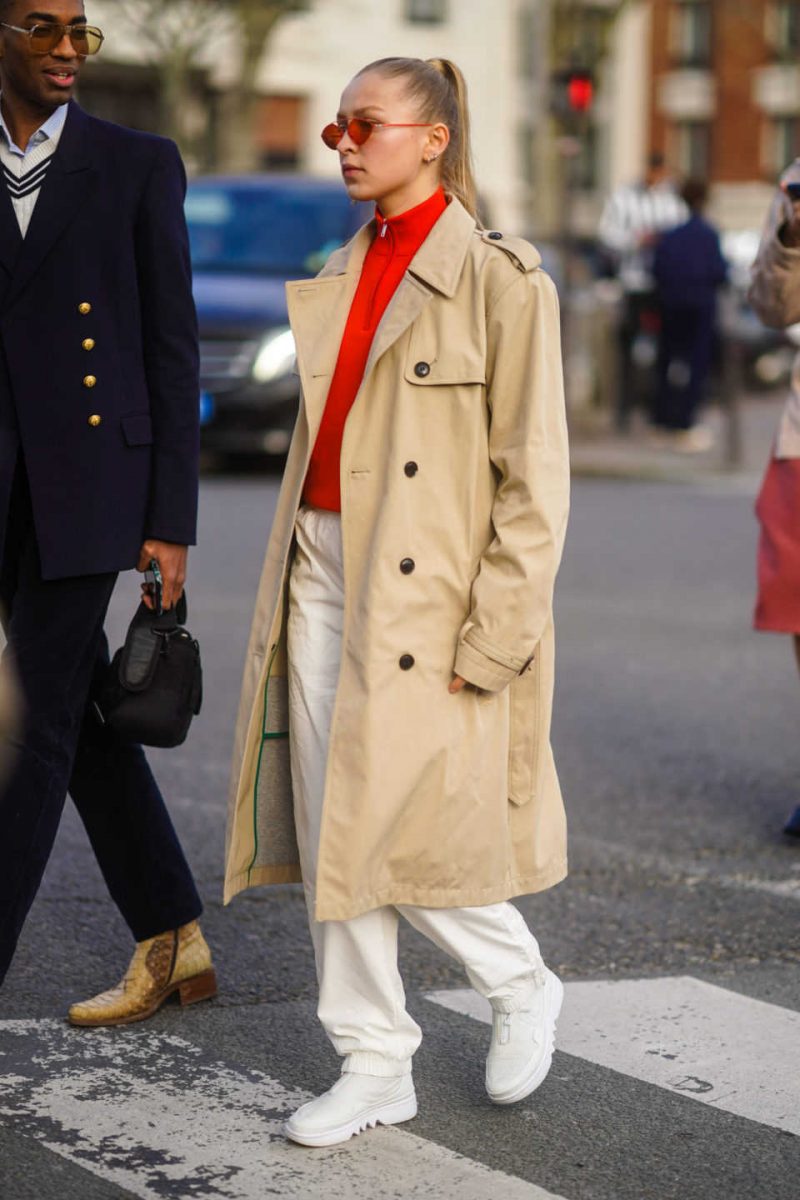 Buy Similar Here
We see a pair of white sneakers worn with white pants red high-neck sweater with 1/2 zip and a beige oversized trench coat.
White Sneakers
White sneakers are still on their high peak and they ain't going anywhere. They ideally suit any outfit, from white to black, from bright to dark clothes.
A high-neck crop sweater in black embellished with shiny stones looks awesome with high-waisted wash blue boyfriend jeans and chunky sneakers in white: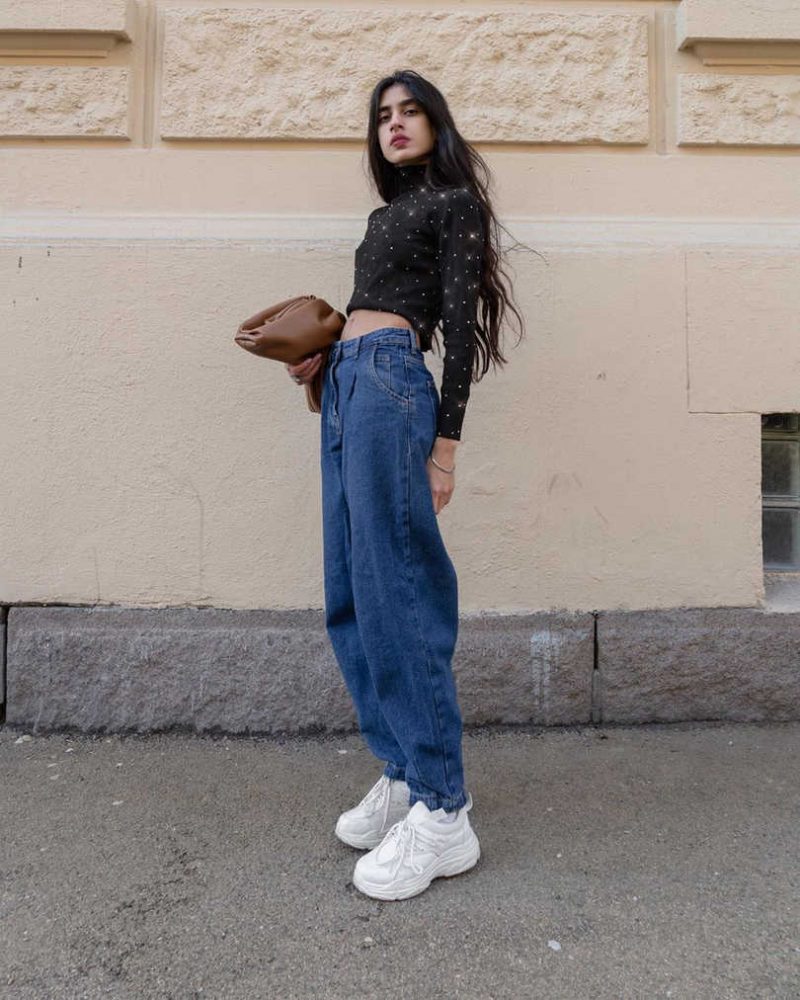 An off-shoulder grey sweatshirt looks cool with grey joggers and white kicks: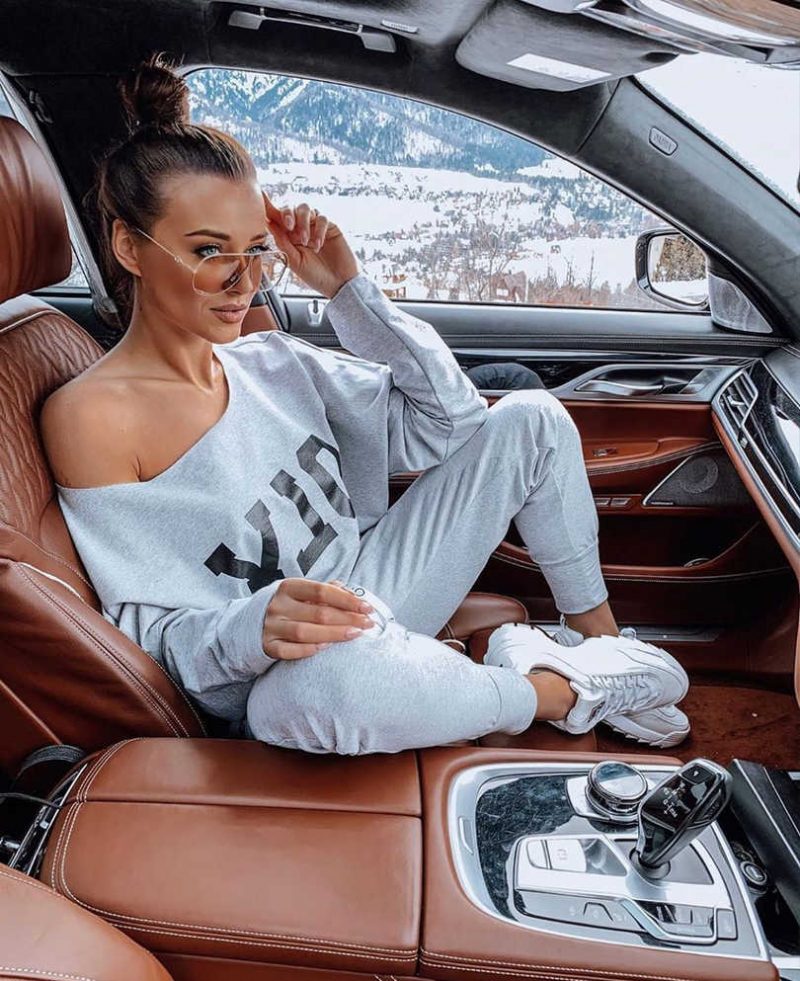 A total black look consisting of a black coat, black sweater, black skinny jeans, and white sneakers looks fresh: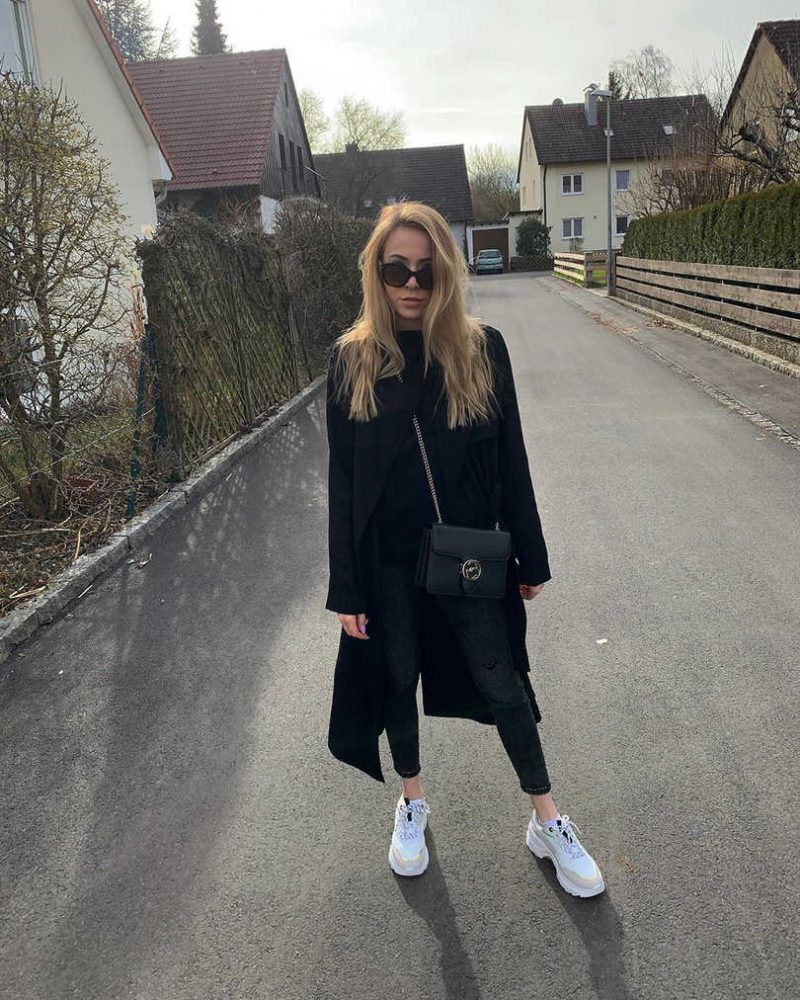 Every woman owns at least one pair of sneakers. This footwear is so unique and makes every lady look individual. It's okay to wear them at parties, social events. These shoes over the past decade have proven their versatility
Multicolored Sneakers
Multicolored sneakers are everywhere right now. This is a perfect way to add bright shades to your neutral outfit, as well as underline your individuality.
We see a basic white tee tucked in black tennis skirt completed with multicolored sneakers in white-blue shades: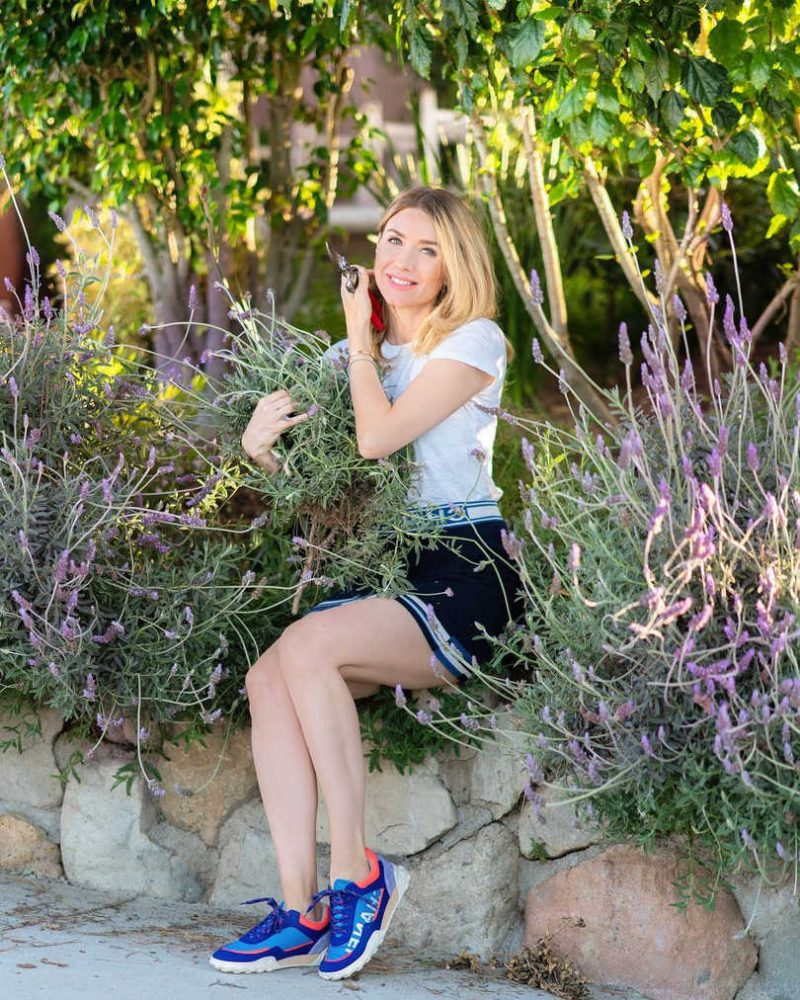 A white pullover is styled with cuffed dark blue skinny jeans and wedge multicolored sneakers: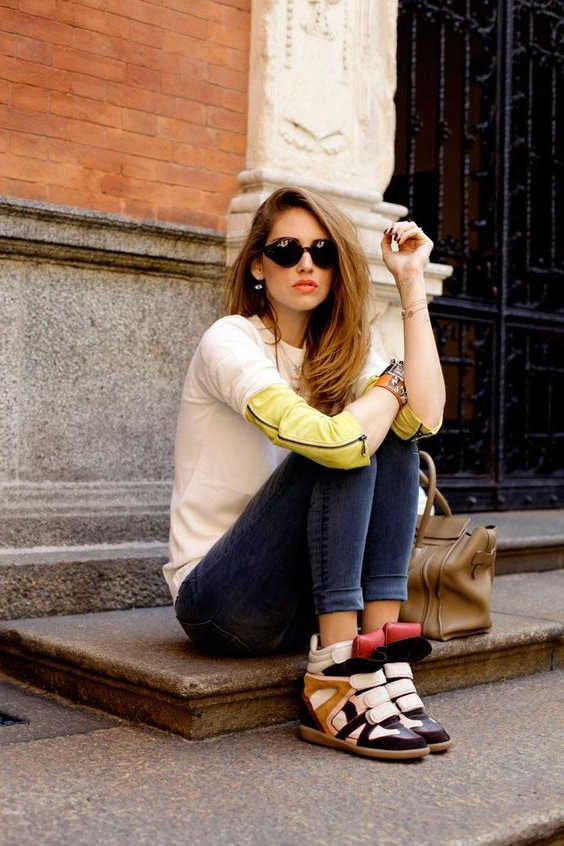 Buy Similar Here
A grey pullover looks sporty and easy to wear. Style it with a floral print green mini skirt and chunky multicolored sneakers: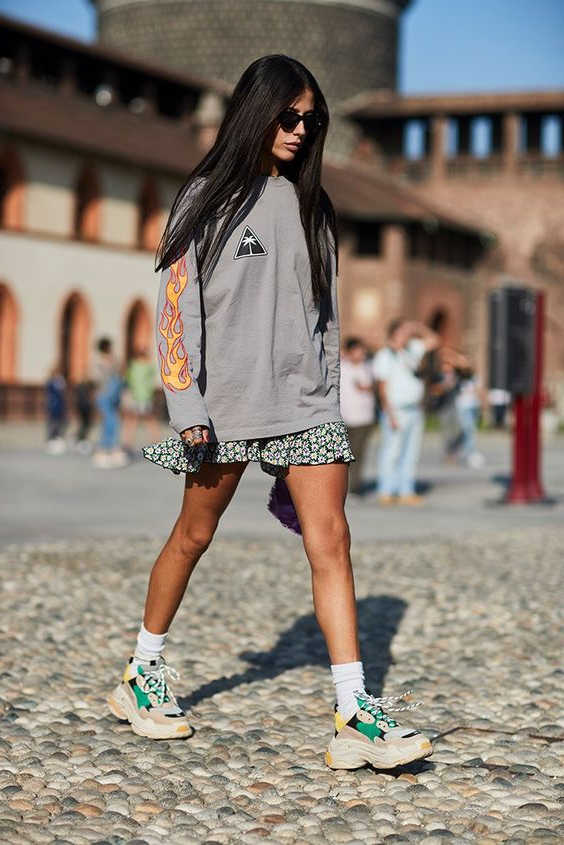 Buy Similar Here
A pair of multicolored sneakers are styled with cuffed light blue skinny jeans and a tweed long jacket. Love the white sunglasses: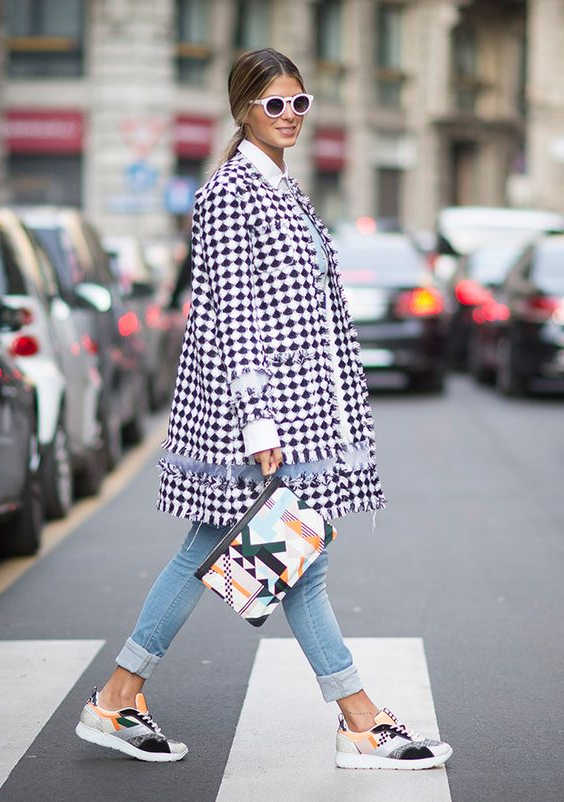 Buy Similar Here
Multicolored sneakers ideally match the cuffed skinny jeans, light brown hoodie, and that black leather cargo jacket: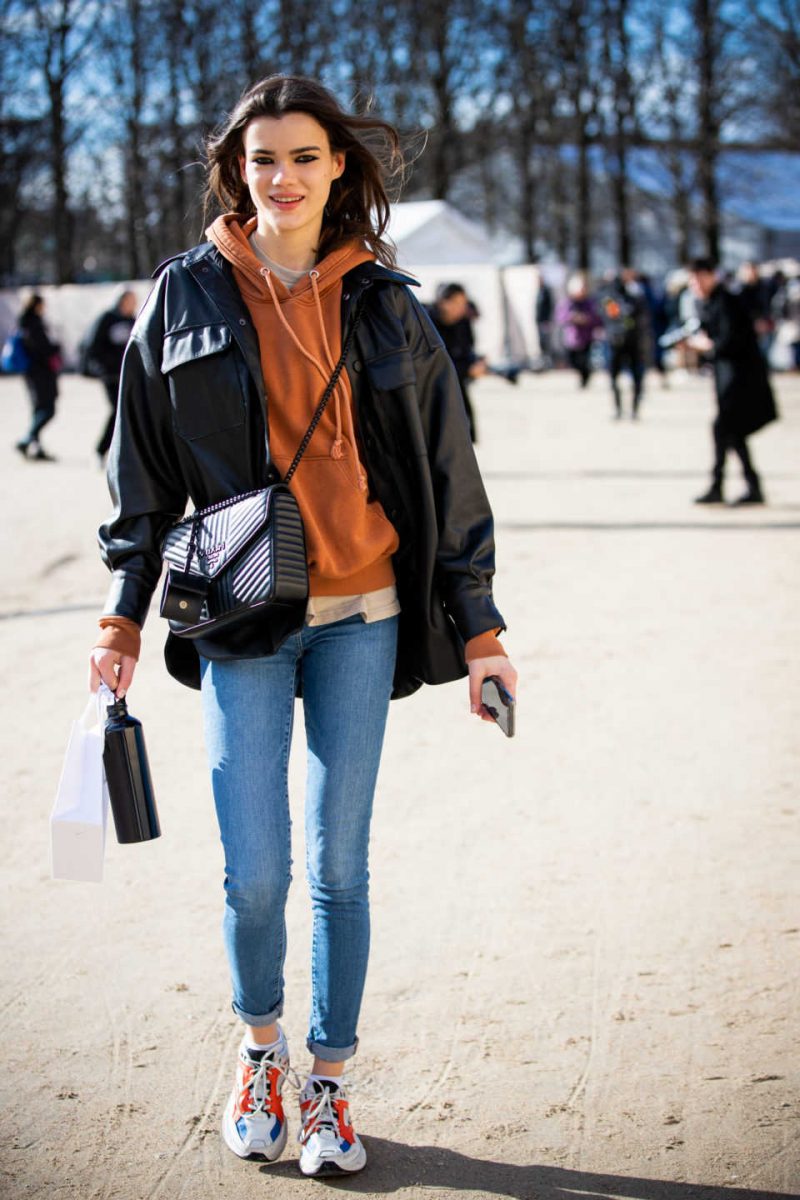 Buy Similar Here
No matter what is your style, an elegant lady, a street tomboy chic or a trendsetter, sneakers will easily complement any of these wardrobes. You are free to combine these sporty shoes with chiffon dresses, leather leggings, skirts, etc. Once again, proving the multifunctionality of sneakers.
Platform Sneakers
Platform sneakers become popular, and I guess we can say that this style of footwear has finally become a timeless fashion choice. Plus, this type of kicks will add some extra inches to your height.
White platform sneakers look awesome with dark green joggers and that oversized sweater: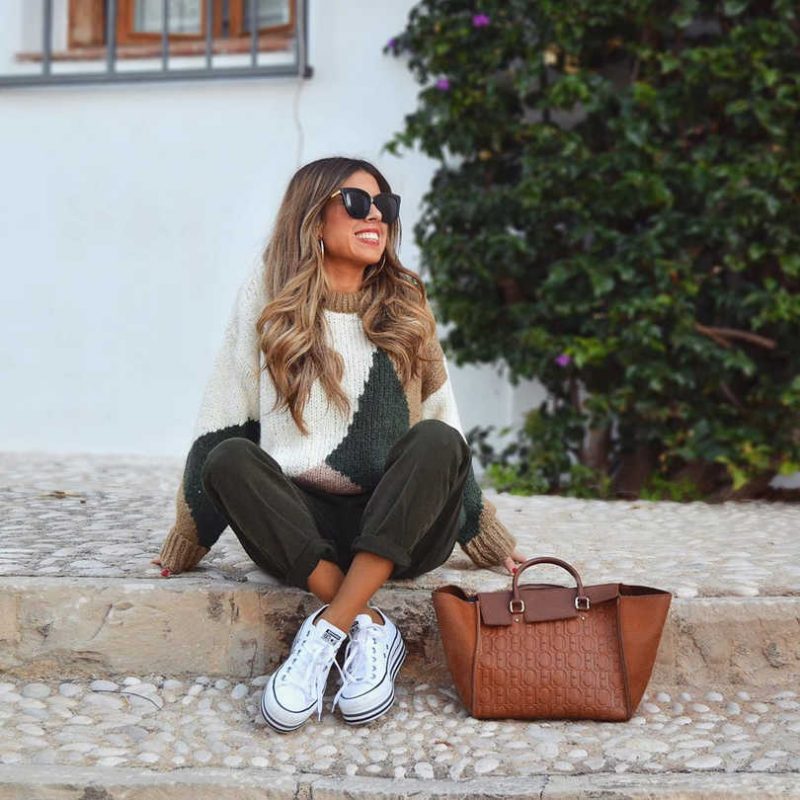 A teddy bear jacket in oversized fit ideally matches that khaki green cropped jacket and khaki green wide-leg jeans. Update this urban style with platform chunky sneakers:
White platform sneakers look amazing with a floral print green dress and white duffle jacket: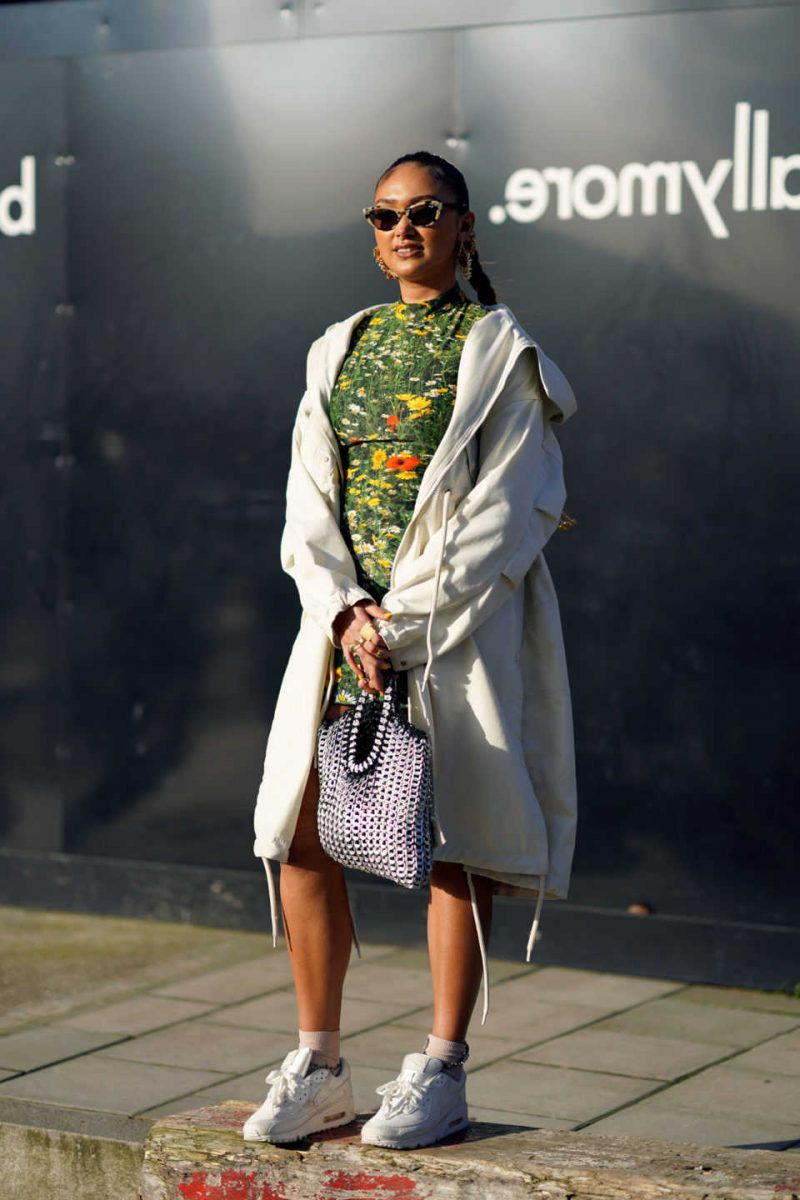 Buy Similar Here
A young lady is wearing a white beanie with a fur pom-pom, beige down jacket and a white sweater teamed with grey skinny jeans and dark maroon platform kicks: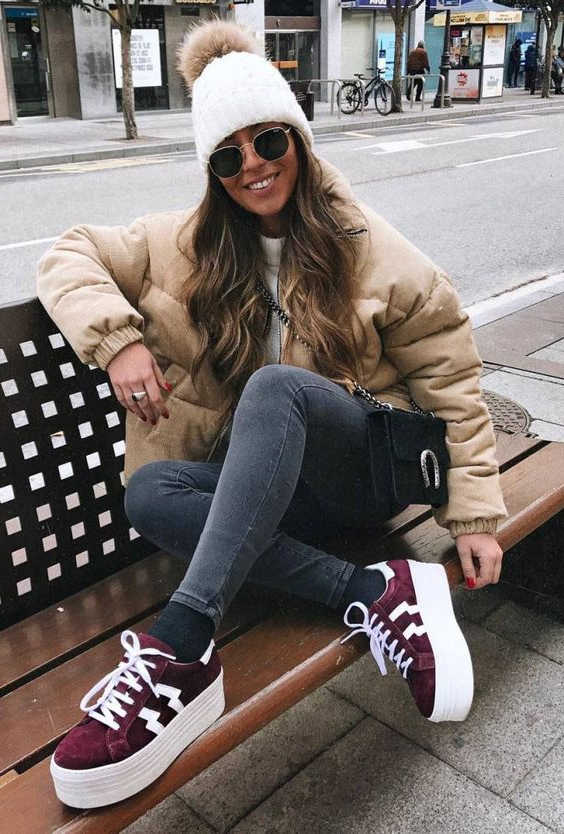 Buy Similar Here
A green sweater in a relaxed fit ideally suits wash blue slim jeans and white platform sneakers: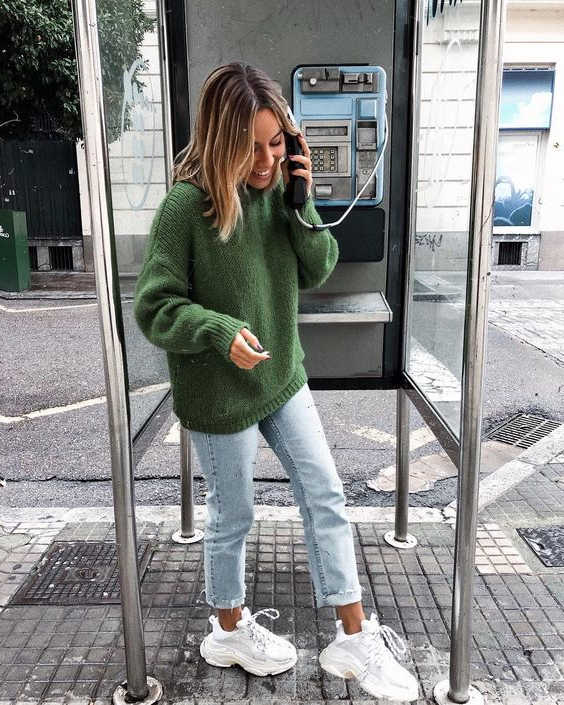 Buy Similar Here
Vintage Sneakers
Vintage sneakers look like worn-out kicks, but that's what makes them look so special. They look cool with dressy suits, long coats, and joggers.
We see a layered outfit idea consisting of an oversized beige coat styled with a dark blue blazer and safari beige shirt tucked in beige oversized pants completed with vintage sneakers: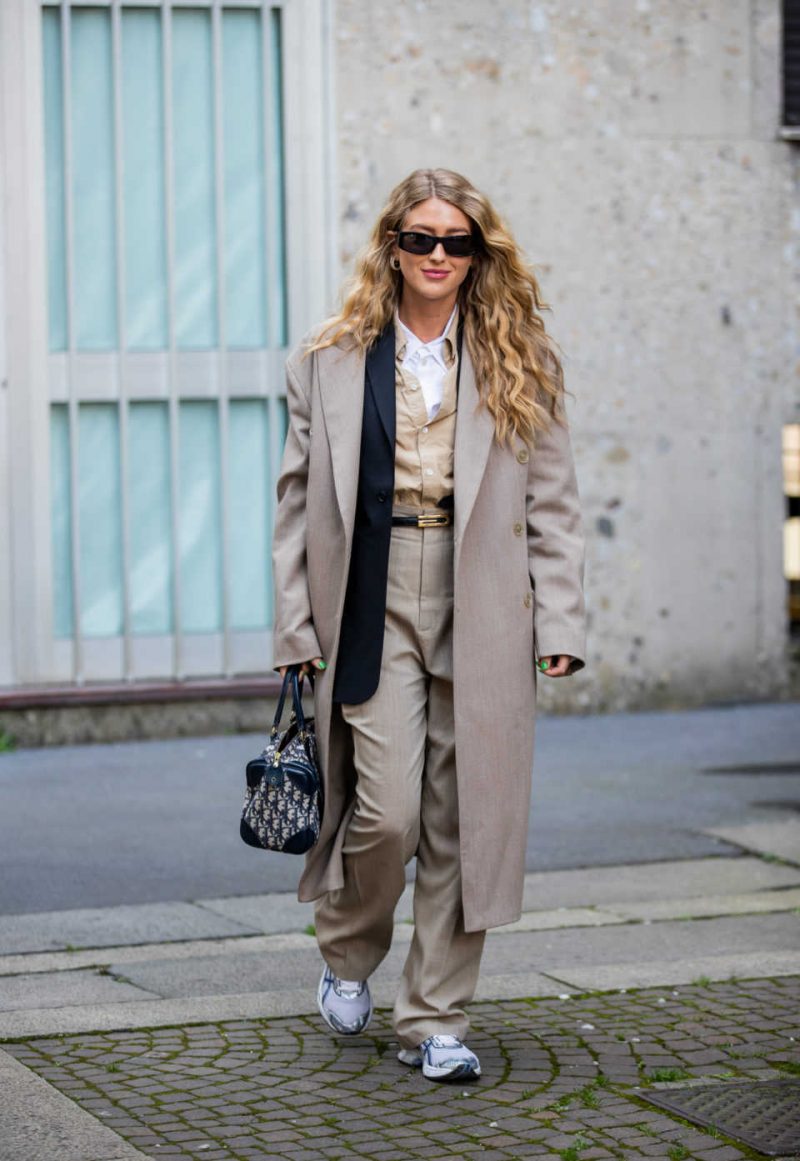 Buy Similar Here
A pair of vintage sneakers in grey-white color is teamed with cream-white bicycle shorts and matching color shirt: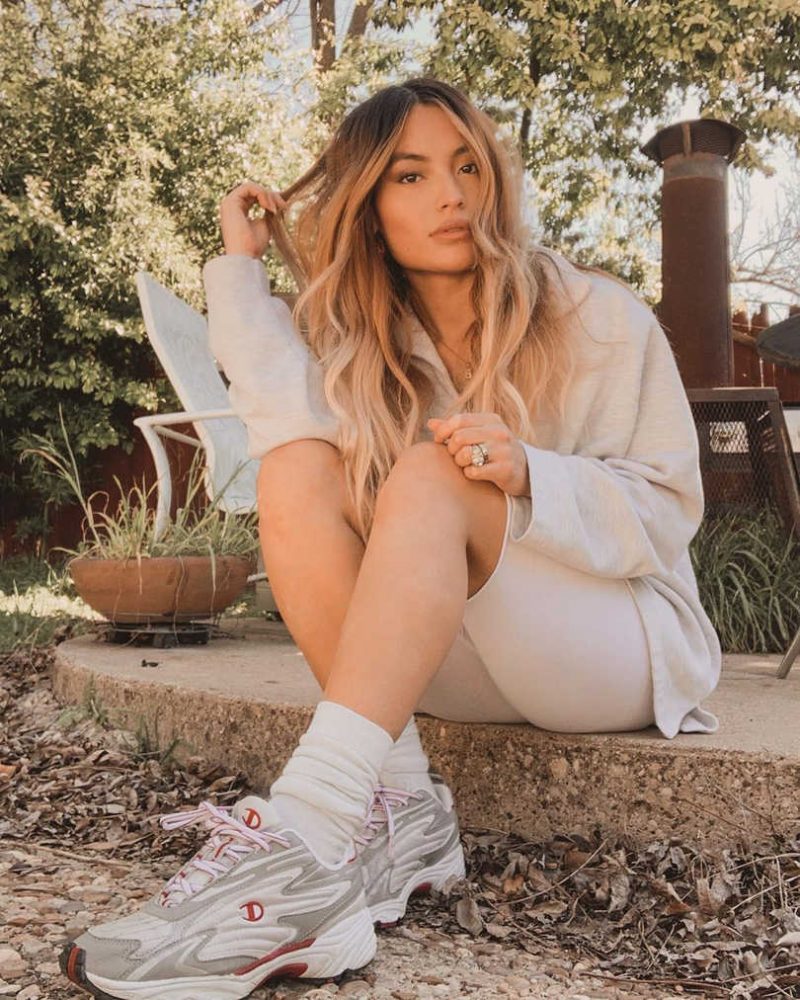 An oversized wash blue denim jacket looks hipster inspired teamed with black cuffed pants and vintage sneakers: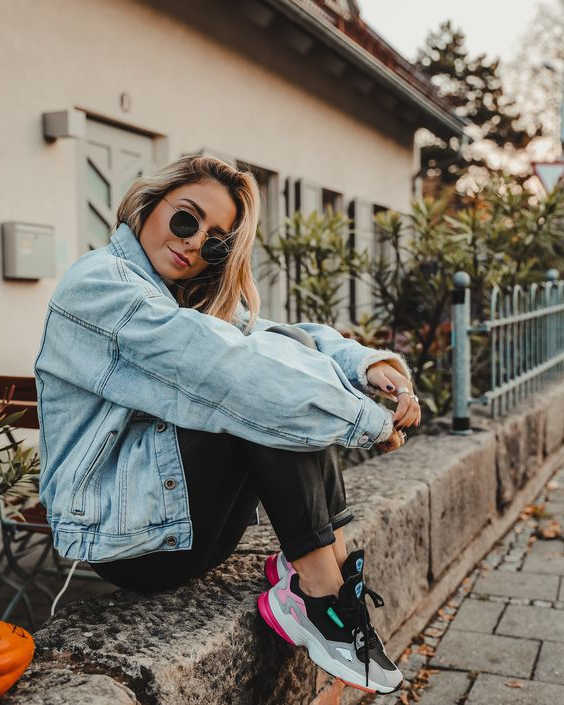 Buy Similar Here
A classic white polo shirt is paired with green floral maxi skirt completed with red sneakers: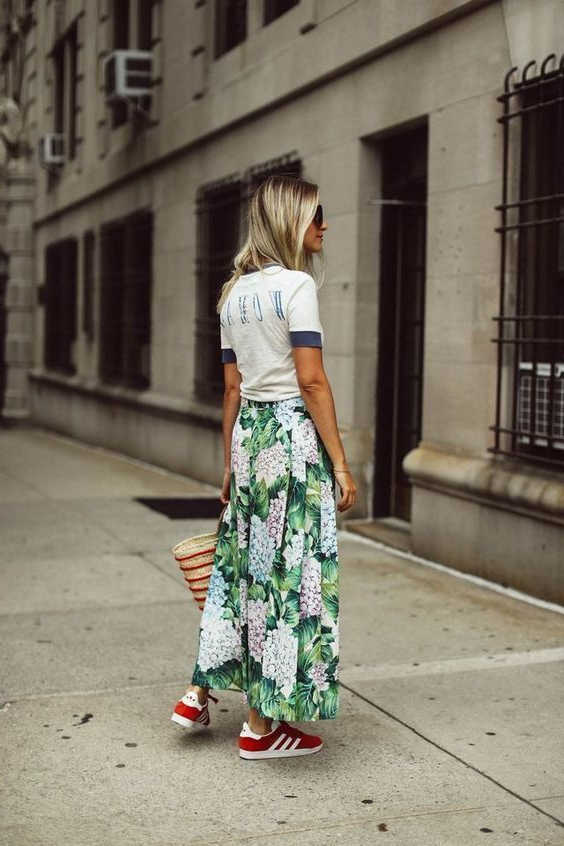 Buy Similar Here
An oversized chevron print wool coat ideally suits that black sweatshirt, black sweatpants and vintage grey sneakers: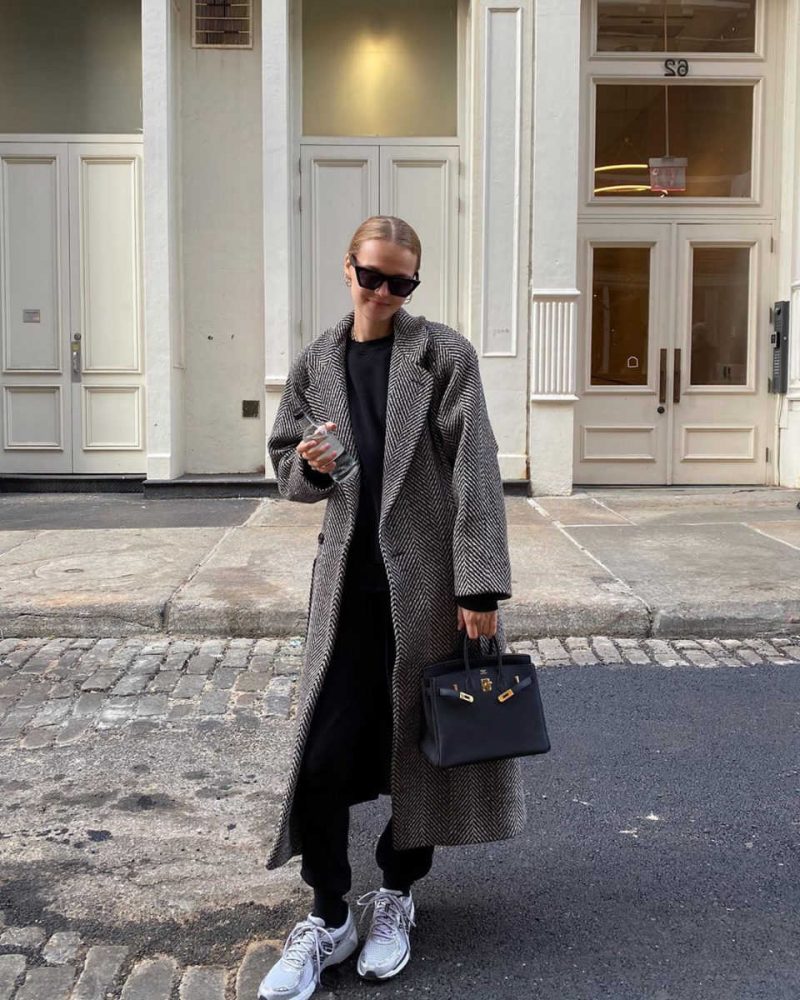 Buy Similar Here